I spent 11 days in Busuanga, Palawan — and did nothing. At least, none of the things that usually fill a Busuanga-Coron island trip to the brim. 
The beauty of doing nothing is that it makes space for endless possibilities: You can wake up late, then sip a cup of coffee with fellow late risers at the hostel. Later, you may want to work a little, read a bit, or wander down the beach until the sun sets, followed by karaoke with sunburnt travellers or an early bedtime. Every day promises something, you just don't know what — and what's more exciting than that?
Don't get me wrong; I get the urge to see and experience as much as possible in a new destination. But there's also a place for do-nothing trips, where you escape just to give yourself time to be. You'll see: When you free yourself from expectations, you invite good things to happen.
Also read: 20 Fun Things to Do All Around Palawan, Philippines 
Choosing a good base is important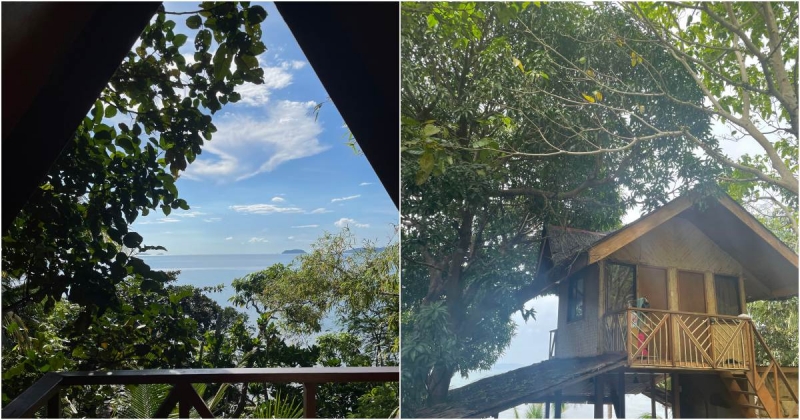 If a do-nothing vacation is in your plans, pick your home base wisely. After all, this is probably where you'll be spending most of your time.
When I booked my Airbnb in Busuanga, it was an impulsive decision. It had been a few months since I'd been to the beach, I'd been feeling restless, and it felt like it was time to re-visit Palawan. This time, Busuanga Island. And I chose to plant my feet at Cocovana Beach Resort.
When picking a place to stay for a do-nothing vacay, I had a few non-negotiables: I needed food and coffee, plus a place near the ocean. Luckily, I got all that and more at Cocovana, including a freshwater pool, good air-conditioning, and stunning views from my room. Hammocks in your resort of choice are also a plus if you're really planning to do nothing on vacation. 
The highlight? Hands down, it's the people. That includes the staff and the guests, all great people who saved what would have been a bummer of a vacation full of bad weather and power outages.
Also read: 10 Airbnbs in Coron That Are the Epitome of 'Island Life'
Embrace boredom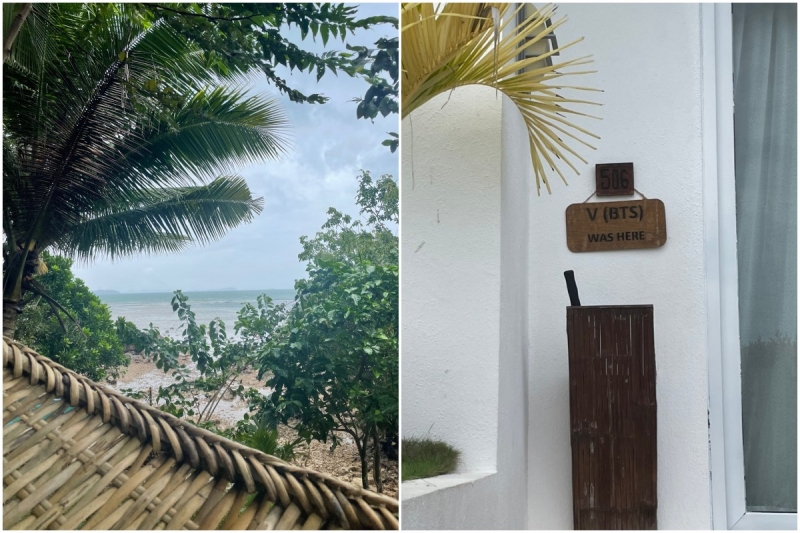 It's part of the experience. And when it comes down to it, I'll say boredom is a luxury. After all, when was the last time you had free time to stare at the horizon? Regular life is chockfull of family, work, and other responsibilities — on vacation, you're free of all commitments!
Lean back, relax, and recognise that you don't have to do anything right now. It's not every day you're lucky enough to get bored in such a beautiful setting.
In Busuanga, a severe typhoon left all of us, tourists, at the resort with no electricity and nowhere to go. At one point or another, we all felt the itch of cabin fever, I think. Some read a bit, chatted, and did yoga; all of us ate non-stop and played many rounds of Pinoy Henyo, charades, and puzzles. Maybe it wasn't what we came to Busuanga, Palawan for, but it was slow, fun, and unlike any vacation I've ever had before!
Be prepared to weather unexpected storms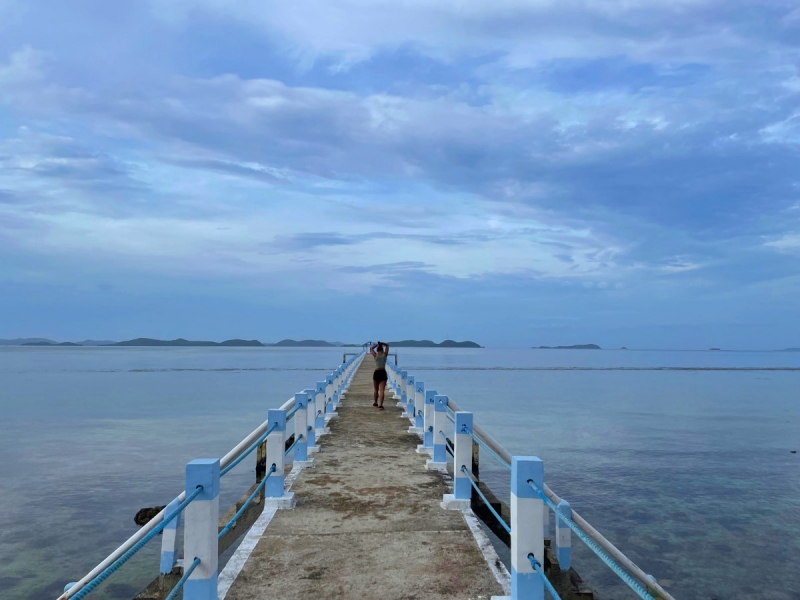 When you travel, you're always committing to the unexpected. Things shift and anything can happen on the road; it's best to be prepared.   
In my case, it was a literal typhoon: Paeng, a tropical storm that swept through the Philippines, causing widespread damage and a death toll of at least 150. Safe, dry, and full — albeit very cold — we were lucky in the resort.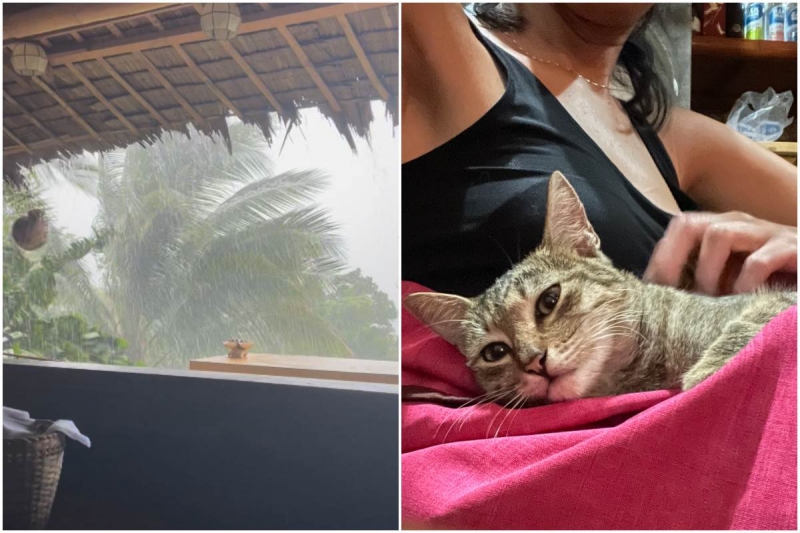 But it was definitely a dent in my Busuanga, Palawan travel plans and everyone else's. I was supposed to leave on a Saturday and ended up leaving the following Tuesday. The extension wasn't unwelcome but it involved changing rooms (which I was fine with), spending a bit more money (which was a little less fine), and running out of clean clothes (which I really wasn't fine with). We had nothing but time, though, so another traveller and I spent a few hours doing laundry on Sunday — and our clothes even managed to dry overnight.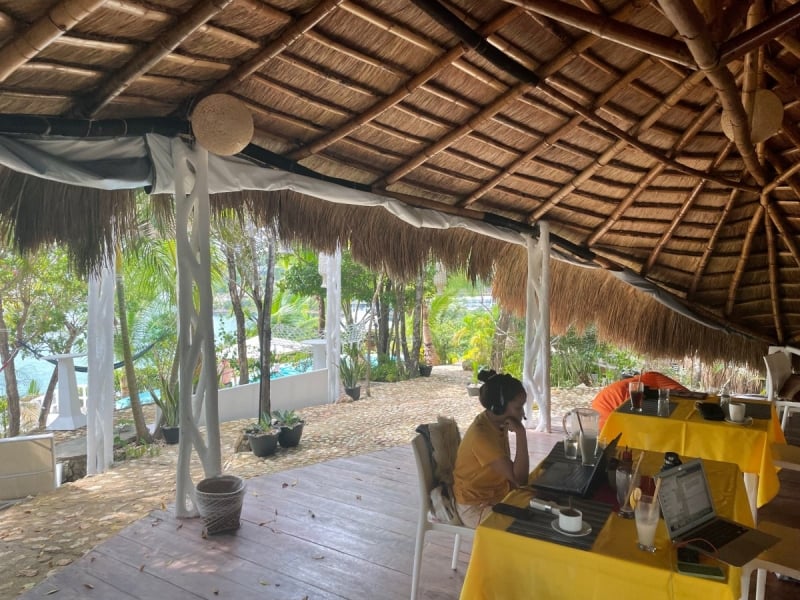 Even before Paeng hit the country, power outages on the whole island threw my work-on-vacation plans in disarray. Again, I was very lucky; Cocovana owner Anna and her friend Crazel also had to work the same hours I did, so we whisked away to resorts with generators and solar power every day. 
In an unexpected twist, I was able to visit all the yacht clubs of Busuanga, Palawan: Al Faro Cosmio Hotel, Marina del Sol Resort, and Busuanga Bay Lodge. And so even if things didn't go exactly as planned, at least I was able to get a little sightseeing in!
Let the good things in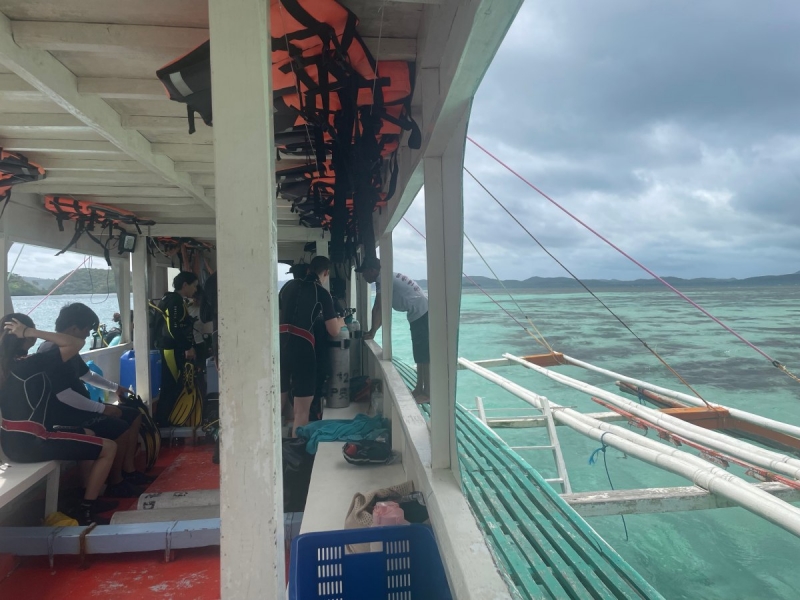 All that is to say that there's magic in Busuanga travel, even without a full itinerary of restaurants, cafes, and tourist spots. Travelling with no plans means relinquishing control of your trip and giving in to the unexpected — and this is usually where the most amazing things happen on the road. At least that's how it was for me, largely thanks to the people I met: Anna, Sarah, Crazel, Bryan, Kurt, Fiona, Mara, and Mikaela!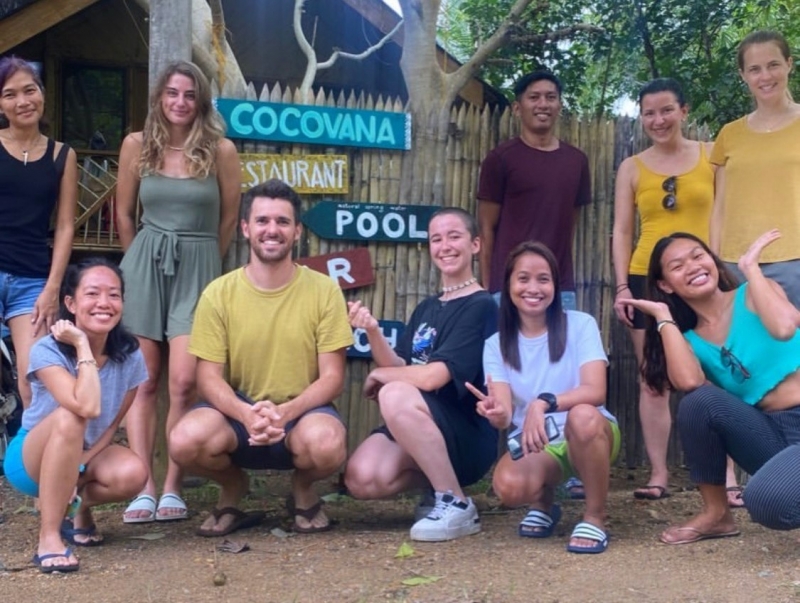 Maybe my do-nothing trip wasn't the adventure many expect from the islands, but it was definitely the escape I needed. Anyway, Busuanga, I'll be back.