Tag a messy traveller. 
We're kidding. But we're also sure that you already had someone in mind! As good as it sounds, we can't be all neat freaks and OC jets etters — so here are a few failsafe organising tips for all messy travellers out there. If you can't think of anyone, then it may just be you. *PEACE!*
1. Place your things back where you got them
I wouldn't say I'm super messy. But I'm no OC neat freak either. I'd like to believe that I (try to) have my own system set in place when it comes to organising, especially for travel. But this hack works like a charm for people who easily misplace their things. And it's simple. 
Put your things back where you got them. Chances are you packed your things a certain way. So if you get something, just put it back where you found it to avoid misplacing it. Come to think of it, if you follow this simple rule at home and at work, you'd rarely find yourself panicking over where you last saw your <insert item here>.
2. Make packing cubes, pouches, and bag organisers your BFFs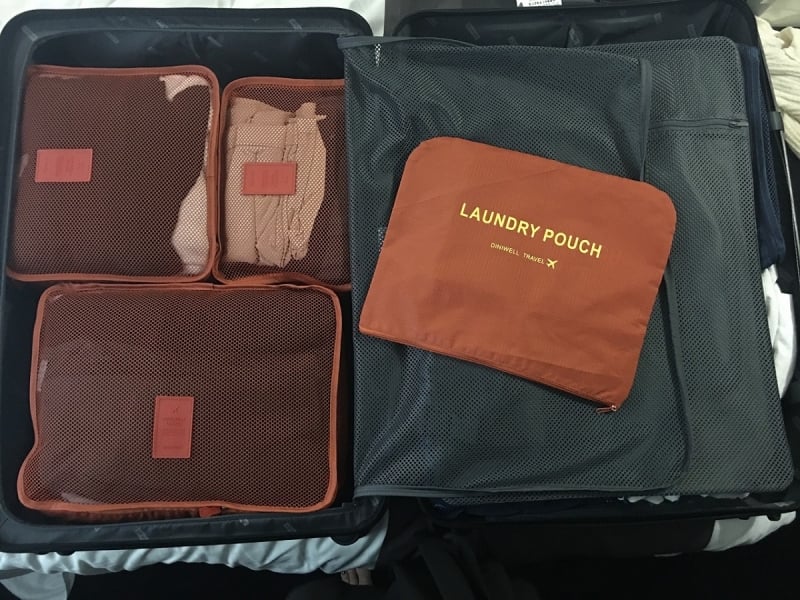 I know, it may seem redundant to some: smaller bags within a bigger bag. But I promise this is super effective! Among all the organising tips I doubted, this one was the most life-changing. It sure proved me wrong. 
Pouches are heaven-sent for those who have a lot of tiny items (e.g. USBs, memory cards, cables, earphones, makeup items, skincare minis, ballpens, jewellery, toiletries etc.). Bag organisers help people who like to lug big bags around — as is the case with me and my trusty backpack. And packing cubes? Packing cubes are angels sent by the travel gods to save us from ending up with a suitcase that looks like a hurricane just passed through it. 
Organising hack: You don't have to use packing cubes for everything if you feel like it only takes up too much space. You'll find that packing cubes will help the most with keeping smaller items like underwear in one place.
3. Label your things
Take it from someone who has three brothers with age gaps that aren't too far apart. To cope with mix-ups, my mom simply labelled their things. It's a basic organising tip that might work for (messy) travellers going around with a big group.
4. Master the art of folding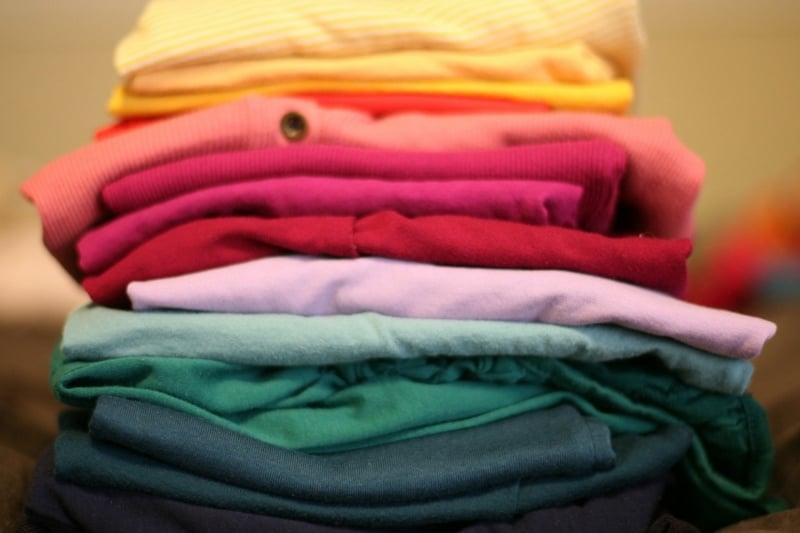 Do not overestimate the power of neatly-folded clothes! They transform any space in no time. The same goes for other items that require folding, so better be an expert at it. There are many folding methods online, so pick the one that you like best and master it with the aid of video tutorials. A craze that recently took over is how tidiness guru Marie Kondo folds her clothes. You can also go for classic rolling if that's more your style. Better yet, combine methods to save space!
Also read: 15 Things Travellers SHOULDN'T Do, as Inspired by Marie Kondo
5. Pack clothes in the order you'll wear them
I do this especially when my itinerary has already been ironed out and finalised. It doesn't only help me organise my things better, it affords me better time management too. Since my clothes are already packed in the order I'll wear them, it's easier for me to pull them out of my bag or suitcase when I'm getting ready. After all, I hate having to dig through packed clothes, and in the process, destroying their pristine stacks.
Another alternative is to actually unpack your items and neatly place them in your accommodations' cabinets and drawers like you would at home. I honestly avoid doing this unless I have time to wipe these receptacles clean, but if you're staying over for a long holiday, it would seem the easier choice. 
Also read: Suitcase Packing: 8 Ways To Do It Better
6. Limit your 'disaster zone'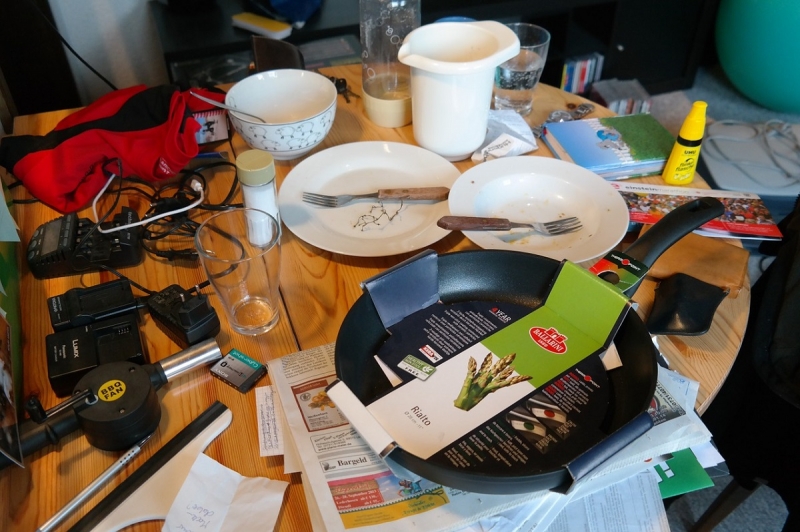 There will be times when you're travelling with someone messy and all the organising tips in the world can't save either of you. In desperate times like these, you have to face the problem head-on. Since you can't fix them and their things in such a limited amount of time, it might be wiser to limit their "disaster zone" (or the area where they can make a mess) instead. It helps when you're close to the person you're travelling with. That way, there would be no hard feelings when it's time for some hard-hitting honesty.
7. Sanitise, sanitise, sanitise
Trust us, you'll need to sanitise often. Just have a bottle of alcohol and a packet of wipes or tissue ready. You never know when things are going to get messy (or messier).
8. Schedule mirror checks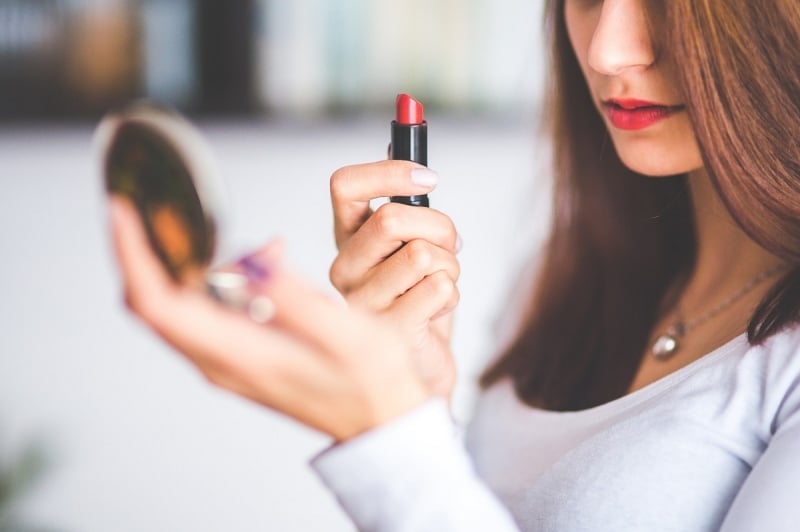 No, this ain't vanity. This is basic personal hygiene. If you've accepted deep inside that you're a messy traveller, then make it a habit to check yourself in the mirror whenever you get the chance. Just make sure you look neat and presentable. And that you smell nice. If you're going around with a messy traveller, then maybe you can be the one to encourage bathroom breaks a.k.a. it's-time-to-brush-your-hair intervals.
9. Unpack right away
To all the messy travellers out there: Unpack right away, especially if you're travelling again. This is non-negotiable. Imagine dirty laundry stuck in a suitcase you've yet to air and disinfect. Eww.
Organising hack: Speaking of dirty laundry, you know what else helps as far as organising tips go? A reusable laundry bag for all your dirty clothes. That way, you can simply place them inside the laundry bag and pack them easily when it's time to go home. Here's another tip for travelling with dirty laundry: If you're not going to have them washed, at least air them before packing them. NEVER EVER PACK WET, DIRTY CLOTHES. That's just gross.
10. Scan the room for any potential mess you've left behind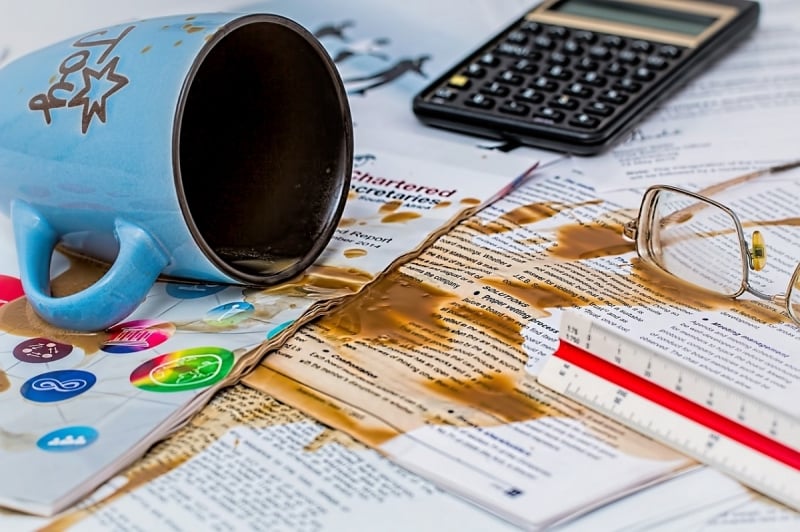 You know how people are advised to scan the room one last time every time to make sure they didn't leave anything behind? This is the same principle, except you do it to scan for messes. Make it a habit. Your travel buddy will thank you for it. And if you're travelling alone, hotel staff will think you're one world-class explorer who doesn't trash a place before heading home. 
This applies to bathrooms too! People who leave behind a swamp when they use the bathroom, I'm looking at you. Wipe. Those. Floors. Dry. Especially if someone else is going to use the toilet after you.
Lastly, here's a bonus tip: Make cleaning up and organising fun. Play your go-to playlist when folding clothes and packing. Watch entertaining tutorials on Youtube. Pick out packing cubes and pouches that fit your aesthetic perfectly. If you're the type to pen everything down, then make lists and include these organising tips in your travel journal or planner. Anything goes. 
Also read: Why it's Important to Write About Your Travels
Bottom line is, keep it together! If you're a messy traveller, it's time you take these organising tips to heart. If you're travelling with one, good luck and we hope you'll find a way to insert these hacks into your itinerary. Remember, CLAYGO!
Also read: Pinoy Traveller Must-Haves: 16 Eco-Friendly Travel Items