When asked about our favorite colour, most of us answered pink as little girls. Who doesn't love it, anyway? The exquisiteness and femininity of pink and floral remind us of carefree and vibrant days. In a way, just looking at it can make one fall in love. The colour itself inspired the classic song La Vie En Rose, which translates to "life in pink" and "seeing life through rose-coloured glasses." 
This being said, we totally get why, when shopping, we tend to look for anything in shades of pink. So, we made a list of irresistible pink and floral items that ladies and even men will want to add to their carts.
Also read: 8 Useful Organisers & Where to Buy Them at Affordable Prices
Pink and floral items that you can buy online
1. This velvet swivel chair
Working from home doesn't mean you can let go and take your workstation for granted; it gives more reason to prioritise investing in good quality items. Maximum comfort while working is a must, and the aesthetic features of this pink swivel chair add to the list of many reasons why it's so hard to say no to it. 
This pink velvet chair is available on Shopee or Lazada from ₱2,099 to ₱2,246. Like what you're seeing so far? Keep scrolling for more pink and floral items!
Also read: 10 Best Ergonomic Chairs on Lazada (Plus Tips for Choosing!)
2. These lazy floor chairs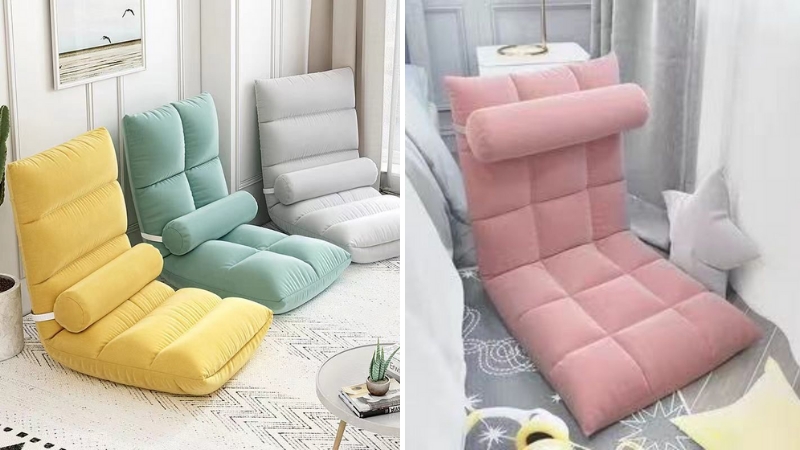 Find comfort and relaxation when sitting on the floor but dread the hard and cold surface? It's time that you buy one of these tatami Japanese floor chairs for yourself! With a 90 to 180° adjustable backrest, you can say goodbye to annoying back pain. Whether you're trying to train yourself to achieve better posture or you simply want to add something pretty to your home, we highly recommend this!
Get these tatami Japanese floor chairs on Shopee or Lazada for at least ₱799. 
3. These thermal label printers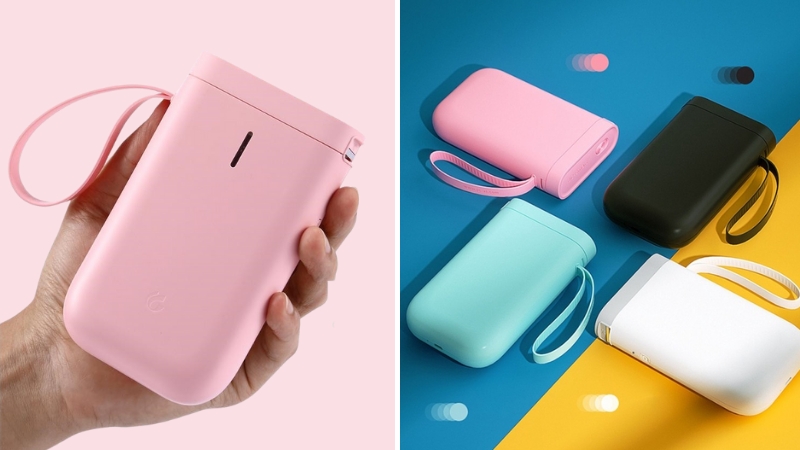 Organising has been proven to alleviate anxiety and stress, and we found this NiiMbot D11 portable label printer to be very helpful and fun to use. It comes in many cute colours, but you can already guess which particular one we picked as fans of pink items. 
NiiMbot D11 connects to your phone via Bluetooth, allowing you to design, create, and print your label sticker through an app. 
You can order this on Shopee or Lazada from ₱1,019.
Also read: 7 Best Portable Photo Printers You Can Purchase Online
4. This pink steam iron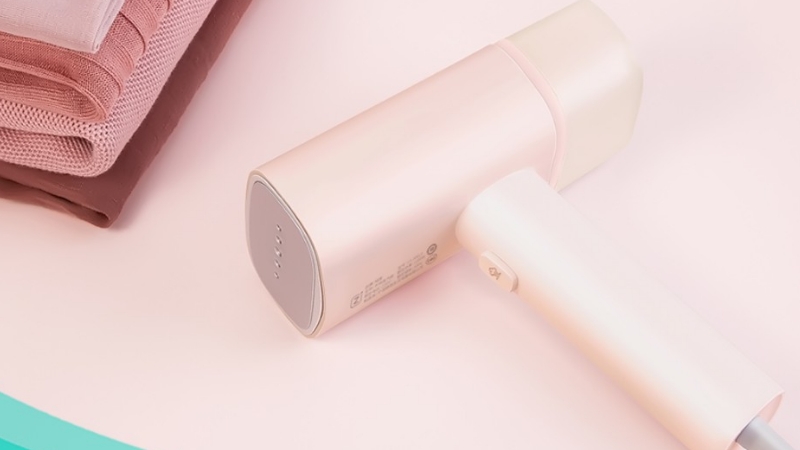 Once you try this ever so reliable Xiaomi Zajia garment steamer, you won't return to the traditional clothes iron. The rave is real — this item is a lifesaver! It's especially perfect for travellers and those who are always in a rush, because in just a few minutes and with little effort, your clothes are good to go. The convenience of owning one is invaluable, and with such an affordable price, you won't have to think twice about buying it!
This Xiaomi Zajia garment steamer is available in other colours, and you shop for iton Shopee or Lazada from ₱855.
Also read: 10 Pastel Kitchen Appliances We're Drooling Over
5. These floral travel sets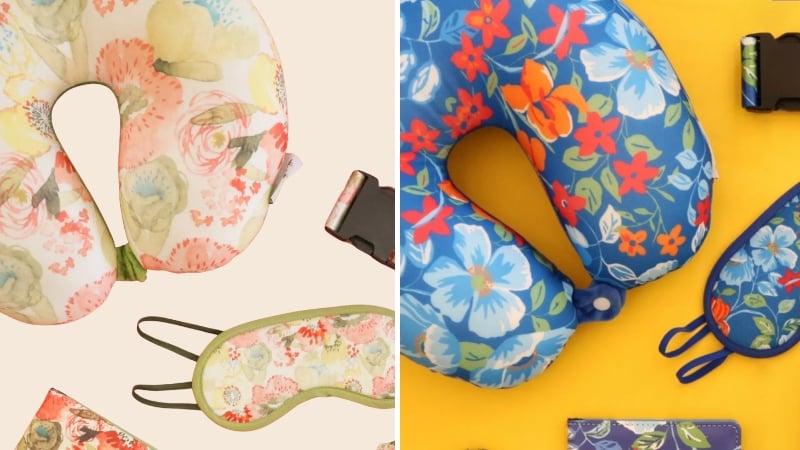 Though our travel plans are still on a halt, we can't help but prepare and add these to our must-haves! It's one of the most adorable finds on our list of must-have pink and floral items. With such cute and unique patterns to choose from, you won't be able to resist buying a set. The only thing left for us to do is hope that 2022 will be a year to make travel happen!
These dainty travel sets are available on Shopee and Lazada from ₱316 to ₱394.
6. This floral kitchen set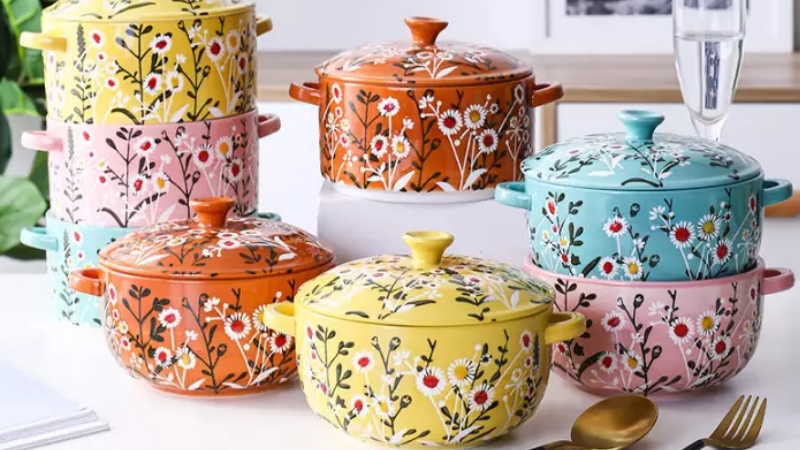 With the beautiful colours of these floral-patterned bowls, ditching your old ones won't be so hard. Brighten up your kitchen and start practising your tablescape skills that'll come in handy for future celebrations at home. There are also other items in this set that you can mix and match.
You can buy a piece of this floral-patterned set on Lazada for ₱280 to ₱300.
7. This pink point-and-shoot film camera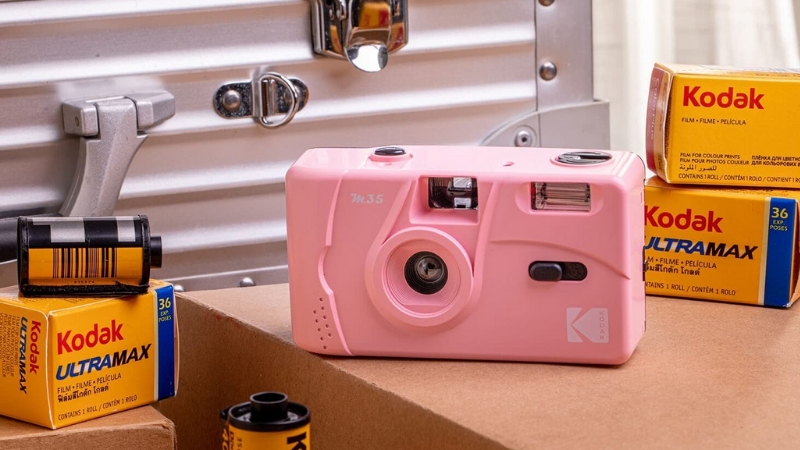 Remember those years when we couldn't care less about how we looked in photos because filters didn't exist yet? Looking back and browsing through old photo albums isn't something we still commonly do today, because we killed film cameras at some point. Now that film photography is making a comeback, it's time to give it another chance. 
Among the pink and floral items on the list, this Kodak M35 one is easily one of our favourites. This model has a fixed focused lens, manual film winding and rewinding, and a switch for you to turn the flash on or off. 
This cool pink point-and-shoot camera is available on Shopee or Lazada from ₱1,099.
Also read: Where to Get Your Film Photos Processed in & Outside Metro Manila
8. These floral notebooks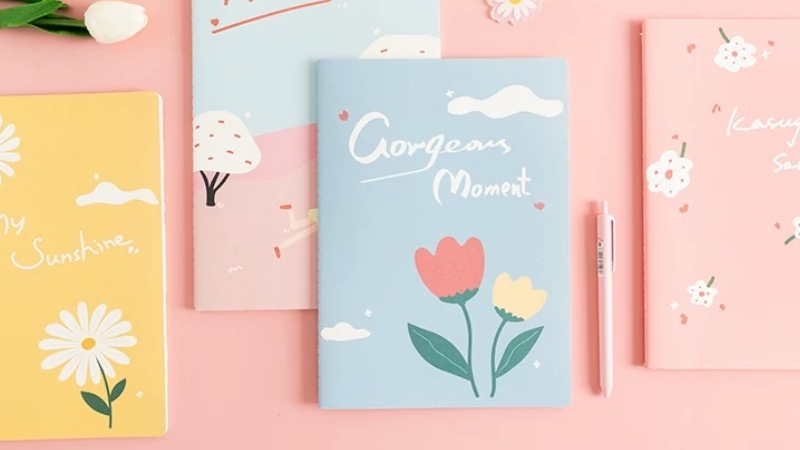 Who else here renewed their relationship with writing and keeping a journal? It's easier to remember things when we write them. That's why notebooks will never get old, and you can never have too many! 
You can order these journals on Lazada for ₱129.
Also read: 2022: Planners: Our Top Picks & Where to Buy Them
To say that we will never outgrow pink is an understatement. Pink and florals are more than just a colour or a pattern once we think about all about the good vibes and feelings they provide us when we simplyj look at them. Enjoy your life in pink!