Being rejected a visa is crushing. Think about all the hassle you had to go through and the money you had to spend perfecting your application. None of that is worth anything if you fail to reach your ultimate goal. For a few minutes, allow yourself to accept the reality of the situation. Then, examine it and make an appeal if there's a need to. Or continue to live your life and explore other options. These Filipino travellers show you how it's done.
Also read: Inspiring Visa Denial-Turned-Approval Stories of Filipino Travellers
US Visa
"Back when I was in college, I was only 18 nearly turning 19 years old, I wanted to celebrate my birthday in the USA, specifically in New York. My Aunt and cousin both live there, so I applied for a US Visa by myself with complete documents. I still remember the day that I applied. It was 25 October 2012, and I got denied. It was so devastating. I saved hard-earned money for that application only to get denied. That was my dream country! I still remember what the consul told me. 'Strong bonding ties with mother country'. I was in pain and it really hurt me. I cried every day and night during those times.
I'd rather much stay at home and go nowhere else. My elder sister, who lives in Singapore, told me that I should try to go to other countries that do not require a visa. She advised that I should just try to go to Singapore with her. After being advised by my sister, I celebrated my birthday every year in different countries. I've been to Singapore, Malaysia, Taiwan, and Hong Kong already. This coming November, I'm planning to go to Thailand. Maybe I'll try applying for a US Visa again if I get more stamps in different countries." – Elaine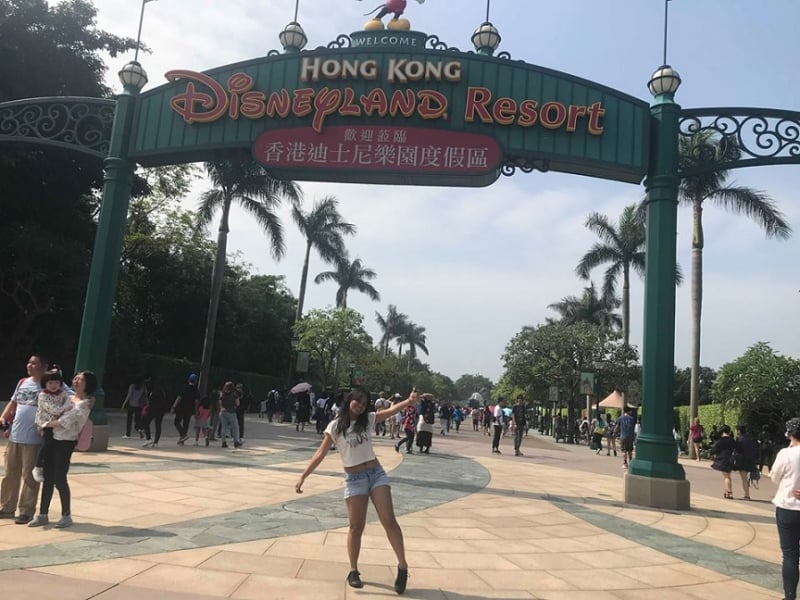 UK Visa
"My first time to go out of the country was in the UK. I had no job, no bank account and I was studying masters. And I got a refusal letter for the first time. It is heartbreaking. You are all prepared. You already have high hopes and yet you get denied. Fortunately, if you apply for the UK Visa, the embassy will state why you got denied. My case was incomplete documents. The visa fee is ₱6,000 I think, then we tried again after a week and completed all documents that were asked, including the documents I had submitted previously. In less than 10 working days, I got my visa! This was last 2015. I planned to go back last year but I got denied and it's now on higher grounds. I will apply for another visa again hopefully this December. Fingers crossed!" – Marjee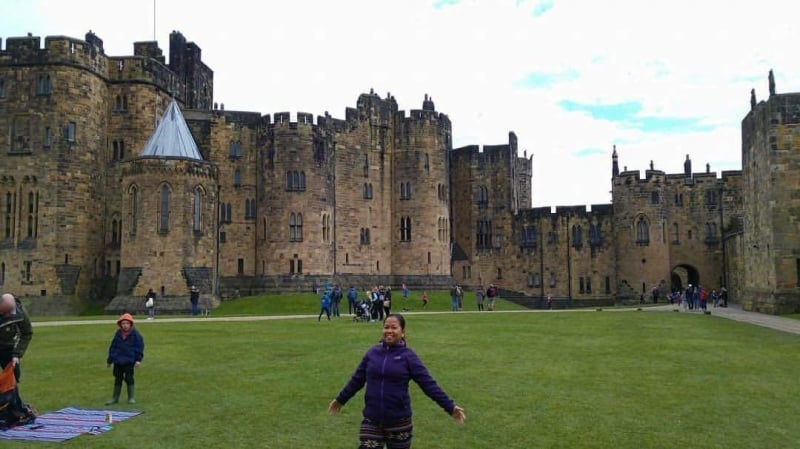 Schengen Visa (Italian Embassy)
"I was planning for my four-week Moroccan adventure when I asked myself 'Why not include one European country since I will be in the Atlantic region?' I looked at the map to see which country is the closest and chose Italy. It is just a three-hour flight from Casablanca, Morocco to Milan. About three months before the trip to North Africa, I started gathering the requirements for a Schengen Visa, went to VFS in Makati and processed my application through the Italian Embassy. The waiting game was definitely a nightmare! It took three weeks, instead of five to seven days, only to find out I was denied when the passport was delivered to our home with a letter indicating the reason for the denial. 'You do not have proof of sufficient means of subsistence'.
It was very painful to read the letter after I completed all the documents. I cried since I placed all my dreams on a sheet of paper when I wrote my itinerary. I was advised by a friend to work on why I was refused. If it was about money, she told me to put sufficient funds in my bank. In reality, no one really knows the true meaning of 'sufficient fund'. Time passed and I had already gone to the USA, Canada, Australia and other visa-required countries and totally forgot visiting Europe as it's the last priority on my list. I hope that my first-world visas will boost my chance to get a Schengen Visa when I decide to apply again. I guess I have the money now." – Raijin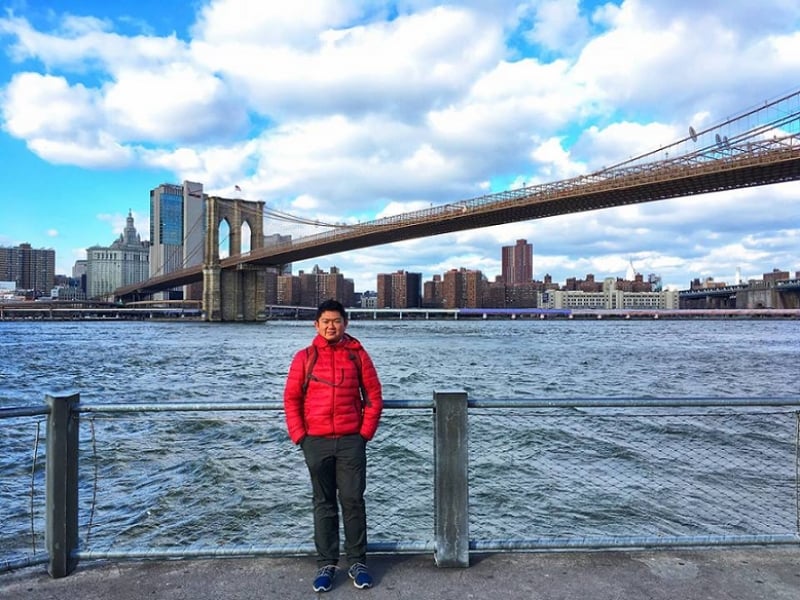 Japan Visa
"It was June of 2016 when I decided to apply for a Japan Tourist Visa. I was going to travel alone and had complete papers. I'd been employed for more than three years under the Philippine government. I actually had a hard time compiling all documents as they were many, almost the same with the requirements in all other countries that require visas. I also had money around ₱50,000 in my bank account which was reflected on my bank certificate for a five-day stay. Then came the day that I submitted all requirements to the travel agency. After weeks of worrying, I finally got the result. I got denied. My passport had a sticker barcode on the back side with a bright red marker intending to make me feel worse than I was already feeling.
In the end, we realised that I got denied maybe because my mom withdrew money from my account (around ₱4,000) two to three days after submitting my visa application. So when Japan embassy called BPI to confirm if the amount in my bank account as of that moment was really ₱50,000, BPI had to say 'no'. But oh well. After that rejection, I didn't try to leave the country just yet because I was devastated and I really wanted Japan to be the first country I visited other than my own.
I kept myself busy with work and I just tried to prepare for my next application for the same country. After six months, I tried again, this time with my parents, and I got approved for a single-entry visa. After that, I applied again, another single entry. A multiple-entry visa came after that. And I'm now a resident of Japan." – Arielle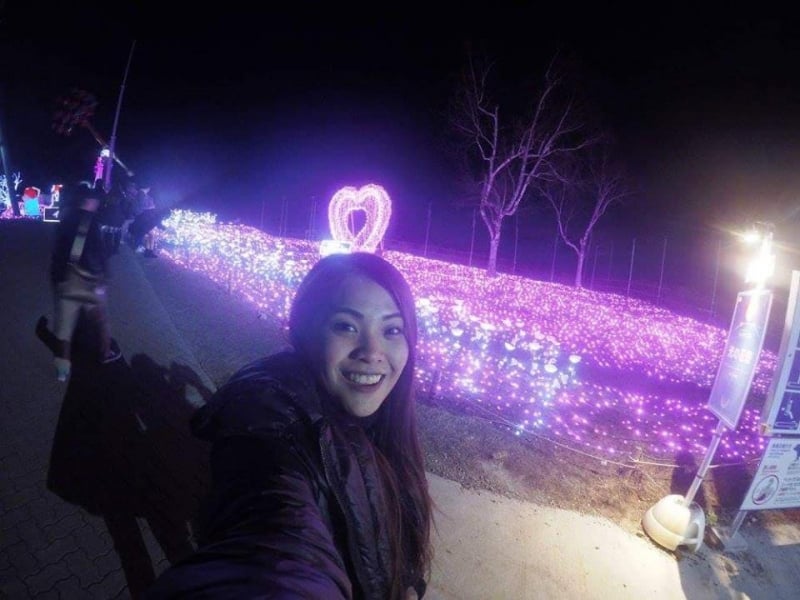 South Korea Visa
If you've read my experience in applying for a South Korean Visa in 2015, you'd know that I, too, was rejected after the process. I had saved at least ₱60,000 for the trip which I was supposed to do with my college best friend. At the time, I was working at a starting salary in a small television company for less than six months. I also lacked an Income Tax Return. Those were already clear signs my application was bound to take a wrong turn. But after reading success stories of other travellers with even worse 'credentials', I decided to push through. Since I already got an approved leave for that trip, I was determined to use it still.
I quickly booked a flight to Singapore and only had a few days before my scheduled departure. So I decided to just wing it. It was my first solo international trip. To this day, it remains to be one of my favourite adventures so far. I even went on a side trip to an island province in Indonesia and Kuala Lumpur in Malaysia. This eventually set my pace and lifestyle for the next three years as a solo traveller. I've gone to more countries in Asia, including Cambodia, Vietnam (where I travelled for five months), Thailand, Taiwan and Nepal (where I trekked to the Everest Base Camp!). Whenever I think back to all the travels I did, I always feel thankful for that impromptu Singapore trip for showing me I could do this.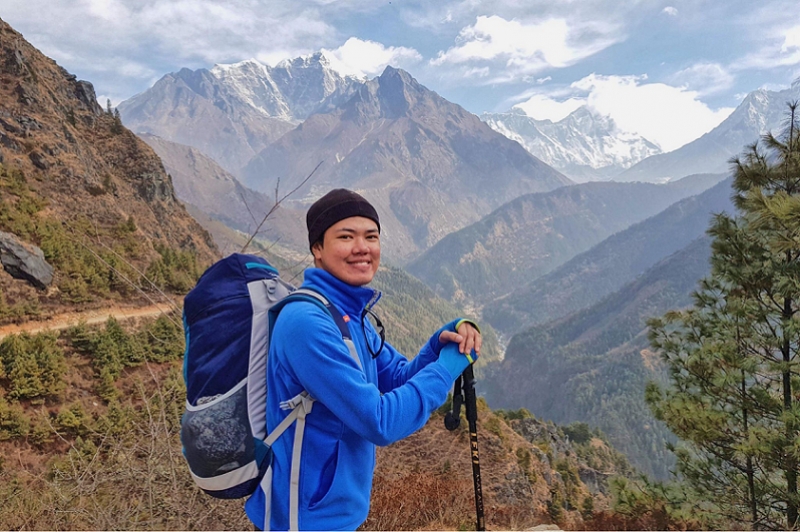 Also read: Visa-Required Countries for Filipinos With Surprisingly Easy Visa Applications
A visa denial is just one of the many heartbreaks we experience as Filipino travellers. But if there's one thing we ought to remember, it's that we are known for our optimistic personalities and being madiskarte, no matter the situation. Why not take this moment to channel positivity instead of dwelling on the negative?
---
These quotes have been edited for grammar, clarity and flow.