Visiting Europe, America, Middle East, or any of Qatar Airways' routes soon? This is the perfect time to hit two travel destinations in one go!
Qatar Airways is offering a FREE transit hotel stay in Qatar when you book by 31 Jan 2019 for travel until 30 April 2019.
Also read: 9 Reasons Why Qatar Should Be Your Next Travel Destination
Just follow these three simple steps:
Step 1: Search for your preferred flight on Qatar Airways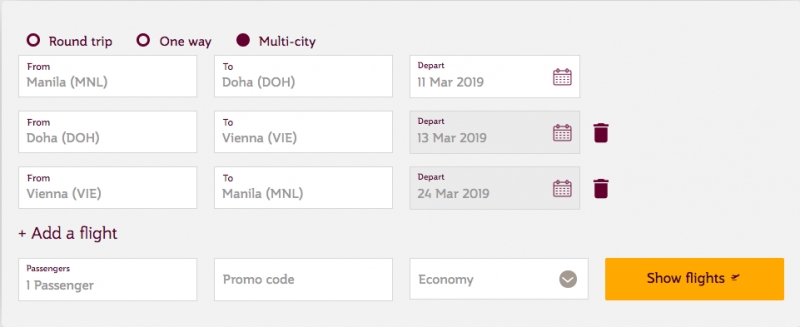 Use the "multi-city" search option and manually add a stop in Doha during your departure or return flight.
Example multi-city search:
Flight 1: Manila to Doha
Flight 2: Doha to Vienna
Flight 3: Vienna to Manila
Step 2: Select flights with a minimum transit time of 12 hours in Doha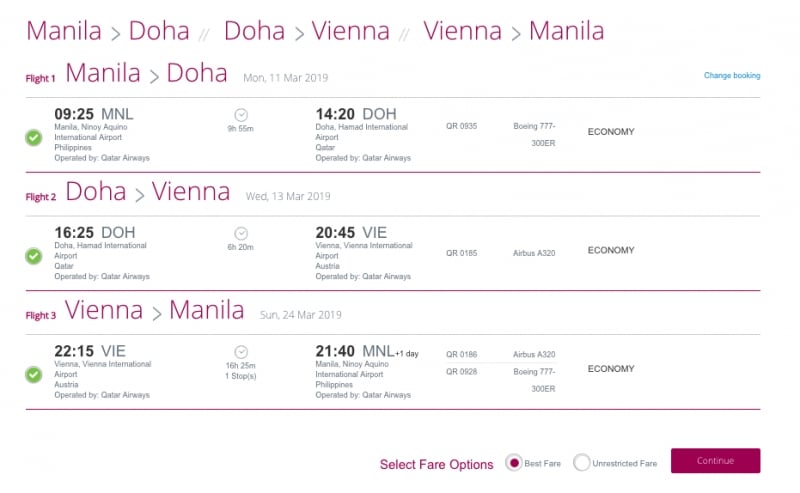 Step 3: Choose your offer
Once you have completed your booking, you will see the available +Qatar offers on the booking confirmation page and email.
+QATAR FREE STOPOVER – 1 night
Book this offer for one free night's stay from a selection of hotel partners.
+QATAR ULTIMATE – 2 nights
Book this offer for a two-night stay in a four-star or five-star hotel at a minimal booking fee per room.
In addition, Qatar Airways assists you with your Transit Visa. You just have to key in your Booking Reference (PNR) and your last name. Click here to learn more.
Also read: 7 Interesting Things You Never Knew About Qatar
About Qatar Airways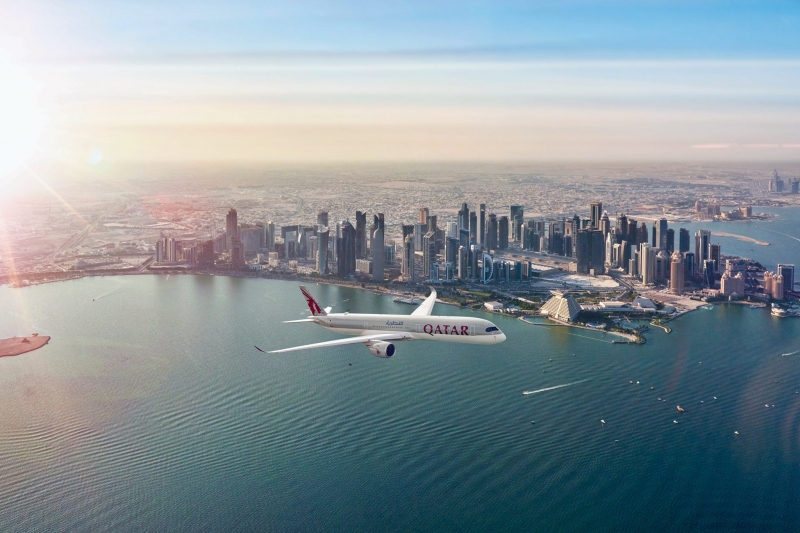 Qatar Airways is an award-winning global airline that serves all six continents. It connects more than 150 destinations with Hamad International Airport in Doha, Qatar as its base. Since its launch in 1997, Qatar Airways has won many awards including the World's Best Airline by Skytrax in 2011, 2012, 2015, and 2017. Qatar Airways is one of an elite group of airlines worldwide to have earned a 5-star rating by Skytrax.
Also read: Where to Go for a Road Trip Outside Doha, Qatar
That's pretty much it! Take advantage of this awesome deal before it ends on 31 Jan 2019! BOOK HERE NOW!
---
For more information on the +Qatar offer, please visit their website and Facebook page.