Quezon City has had its fair share of popularity as the largest city in the National Capital Region. Unlike Manila, the city is not too heavy on historical and national landmarks. But it makes up for this with a myriad of other attractions that will tickle your interest, whichever type of traveller you consider yourself to be. To help you plan your city exploration, here's a list of top Quezon City tourist spots.
Also read: 15 Different Types of Travellers You Will Meet in the Philippines
Quezon City tourist spots for adventure-driven nature lovers
1. Ninoy Aquino Parks and Wildlife Center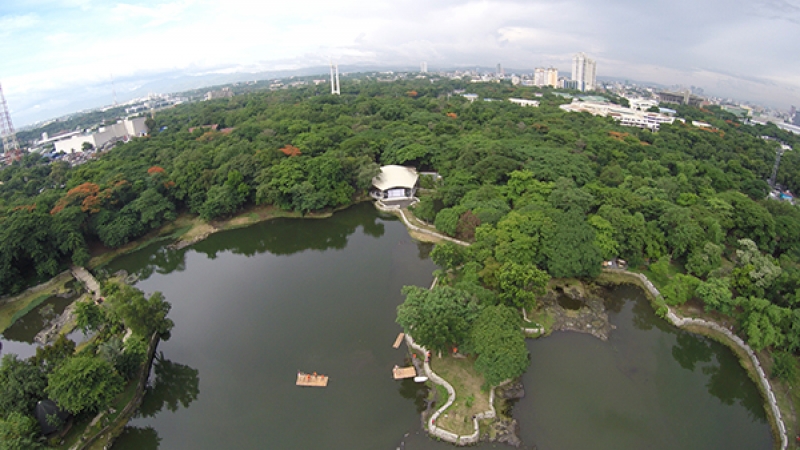 A lot of people in Metro Manila seem to forget about this massive park in Quezon City, mainly because it is already surrounded by bigger and more prominent attractions. The park is currently managed by a staff bureau of the Department of Environment and Natural Resources (DENR) and is a great option for a budget ecotourism trip. Aside from the thriving flora and fauna within the centre, there's also a fishing village, tea house, amphitheatre and several picnic areas.
Also read: 7 Nature Parks in Metro Manila For Social Distanced Day Trips

2. La Mesa Ecopark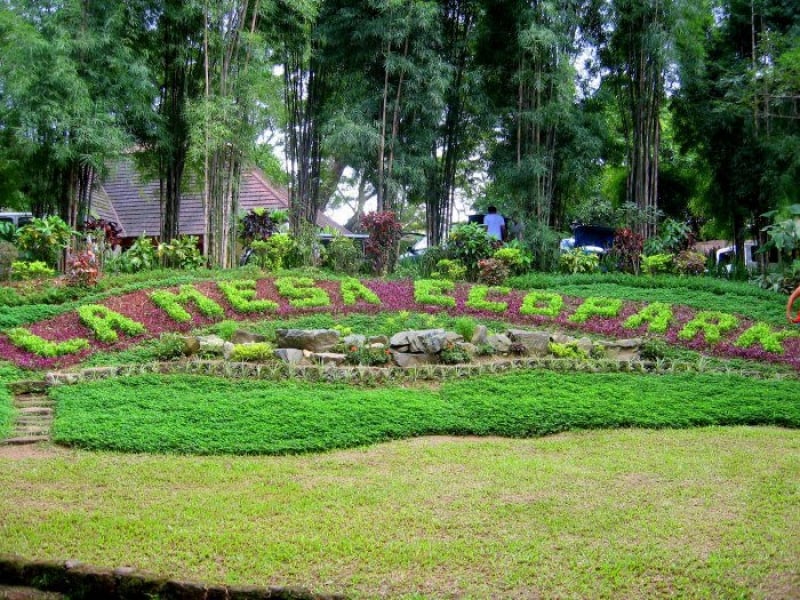 La Mesa Ecopark is the Central Park of New York, the Kinabalu National Park of Malaysia and the Burnham Park of Baguio in one place. Various recreational opportunities await in the 33-hectare park, including trekking, cycling and fishing. For ecotourists, you'll especially appreciate the Shell Flower Terraces, Orchidarium, Ecomuseum and the Butterfly Trail and Hatchery.
Quezon City tourist spots for family-oriented leisure seekers
3. Quezon City Memorial Circle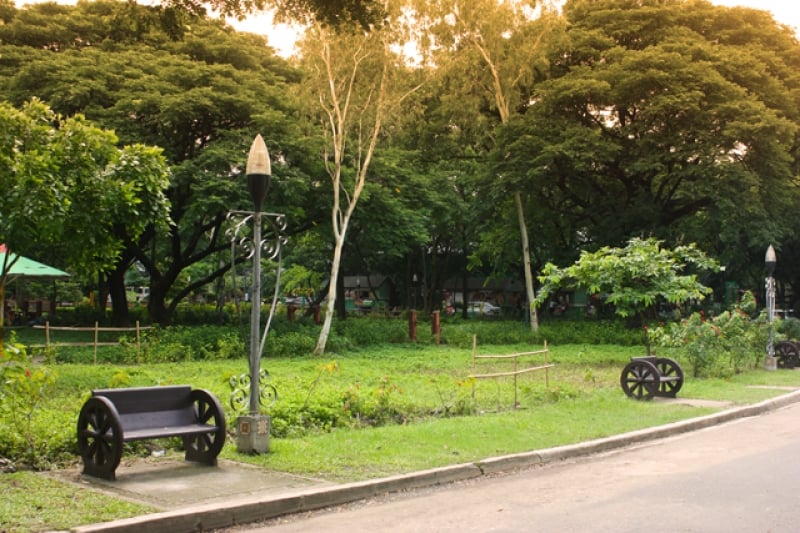 Quezon City Memorial Circle has a bit of everything for a whole day of fun for families. Aside from being accessible from practically every part of the city, the entire circle is also free to public visitors. There are a number of food stalls and picnic spots spread throughout and exciting activities for younger individuals down for a little adrenaline, such as biking and trying out the rides at World of Fun. Occasionally, there are special events that take place on the premises which you and your family can enjoy together.
4. North Avenue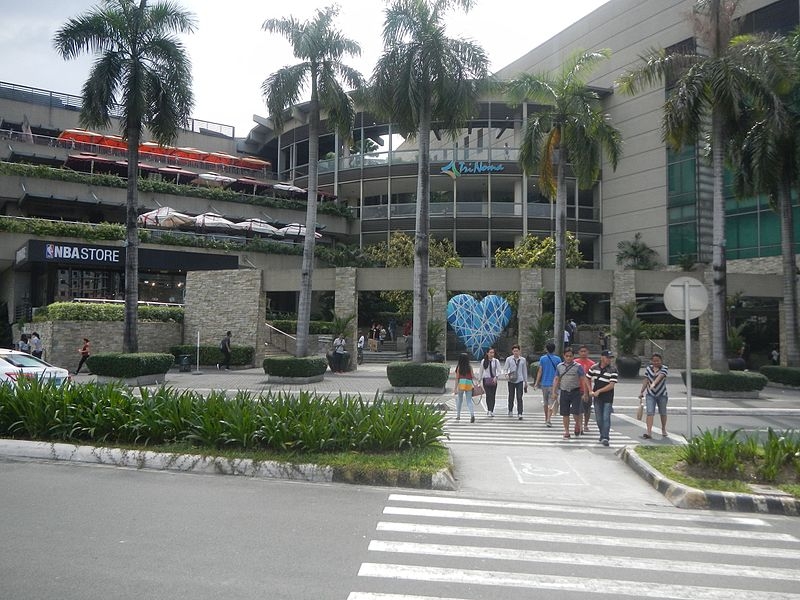 Malls are often a staple destination for family bondings. They're air-conditioned, fully stocked with retail items for kids' and adults' shopping and filled with restaurants. In Quezon City, two of the most visited malls are SM North EDSA and TriNoma along North Avenue. Both have become icons of the city through the years and have faced major developments to accommodate their thousands and thousands of visitors every day. There won't be a single hour wasted here with the family!
Quezon City tourist spots for entertainment and social junkies
5. South Triangle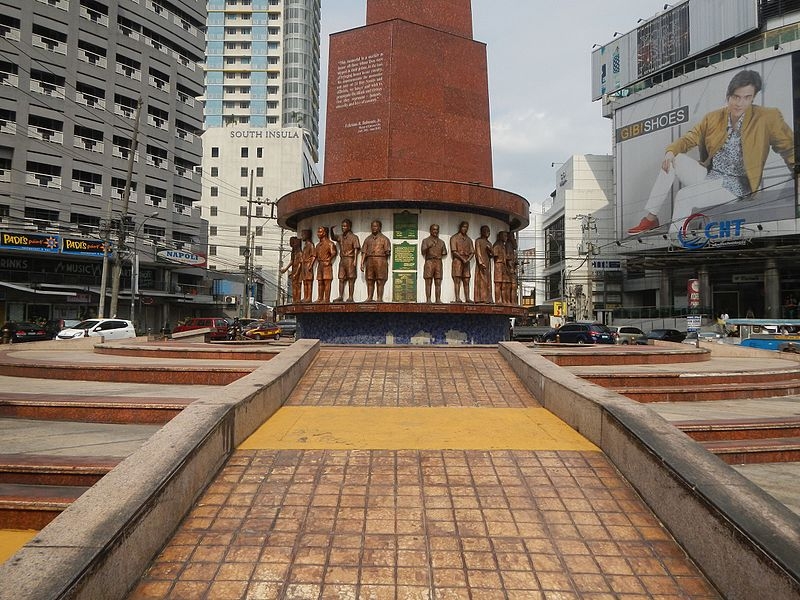 Besides being the home of the two biggest broadcast networks in the country, South Triangle is also a bustling centre for parties, small-time variety shows, the liveliest karaoke hubs and a nightly crowd of social yuppies. You'll find most of these along Tomas Morato and Timog Avenue. If you're lucky, you might even get a chance to take snaps with a few celebrities in one of the restaurants here on weekends!
6. Eastwood City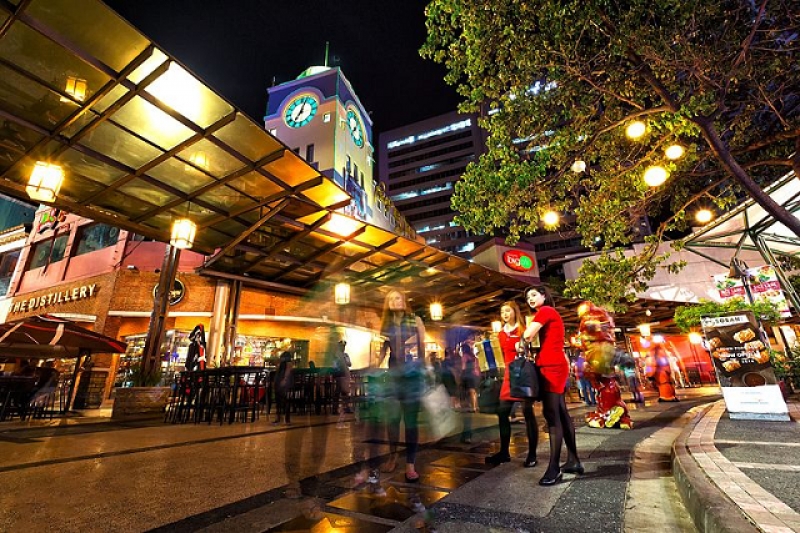 Behind its business and residential centre facade, Eastwood City has a dynamic night scene mostly frequented by couples, families and friends who don't mind spending a little more for an amazing time out. Since the area is a little harder to reach, you have a better chance of enjoying its exclusive atmosphere on the right days.
Quezon City tourist spots for laid-back wanderers
7. UP Diliman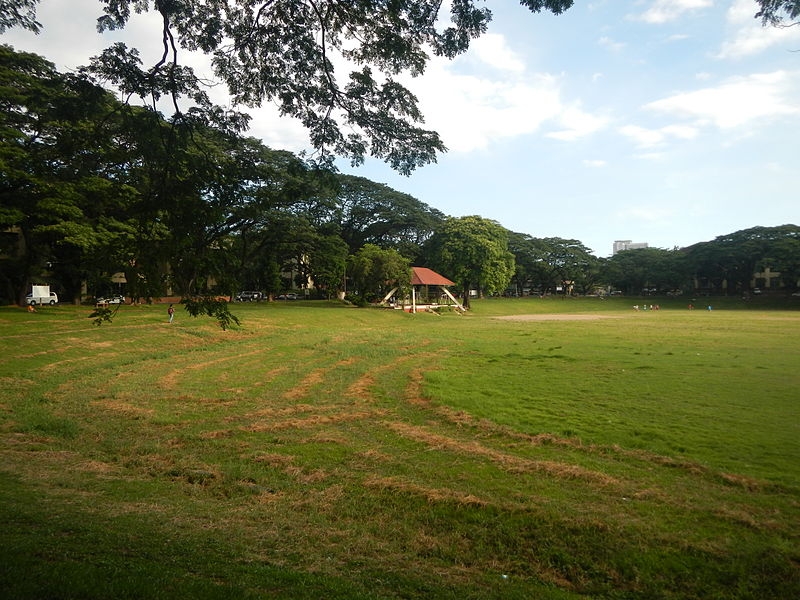 The university may have a reputation for bringing a different level of stress to students, but for visitors, the campus offers plenty of spots where you can just lay down, read a book and eat pork and chicken intestines on a stick while chatting with friends. Aside from picturesque buildings and art installations along the university oval, the campus is filled with Narra trees that will make for a serene photo backdrop or shade on a sunny day.
Also read: 14 Tour-Worthy Universities in the Philippines You Must Visit 
8. Balara Filters Park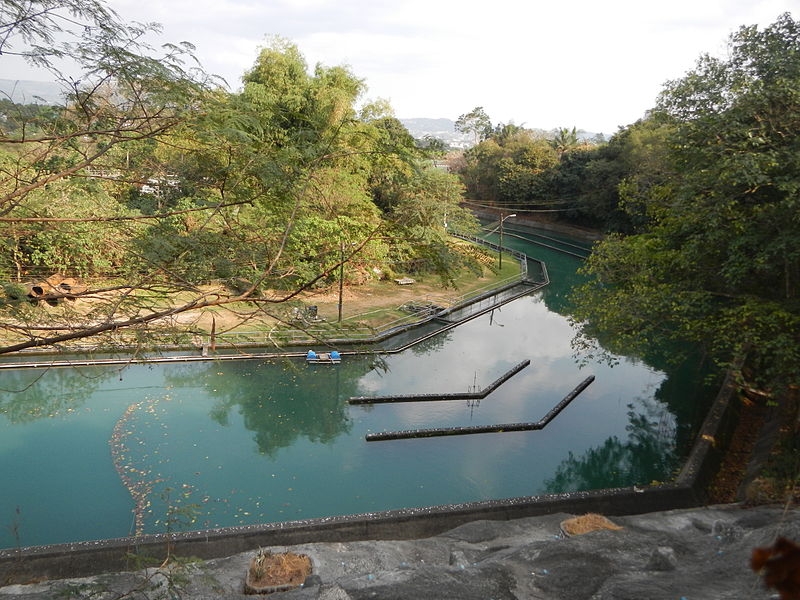 Balara Filters Park is one of the oldest recreational parks in Quezon City located close to UP Diliman. It is part of one of the main treatment facilities for water from La Mesa Dam and is considered one of the most underrated destinations in the city. The 150-hectare park is occupied by three swimming pools, a picnic grove, an amphitheatre, a windmill and a playground, among many others. Its eerie nature makes it a fantastic stop for off-the-beaten-path travellers.
9. EDSA Shrine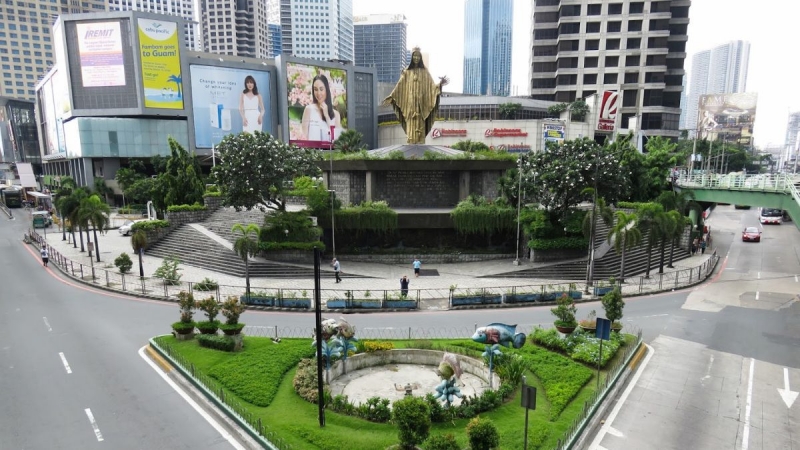 Ask any Quezon City dweller about the EDSA Shrine, and they'll most likely already have a picture in mind. Atop this iconic landmark stands a gigantic bronze grotto of the Virgin Mary "Queen of Peace." Underneath the statue is a small church of the Roman Catholic Archdiocese of Manila, where a lot of people come to pray and hear the Holy Mass. Nestled at the crossroads of Epifanio de los Santos Avenue (EDSA) and Ortigas Avenue, the shrine was designed and built in 1989 to commemorate the People Power Revolution. That said, it truly remains to be one of the quintessential Quezon City tourist spots worth learning about. 
Quezon City tourist spots for all-around foodies
10. Maginhawa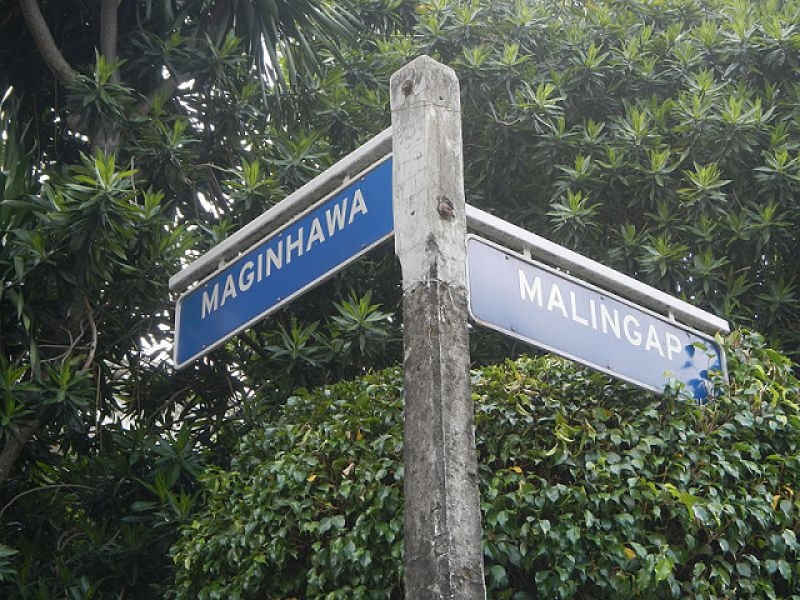 If it's food crawl, Maginhawa definitely clinches a top spot on every foodie's list. A favourite hangout spot of university students, this street in Diliman, Quezon City practically has it all — from book cafes, Western-themed restaurants, eat and play shops and hippie bars! Coming here occasionally makes you feel like being in a new place every time because of the fast turnover of dining spaces, which is why you simply won't have enough of it!
11. Banawe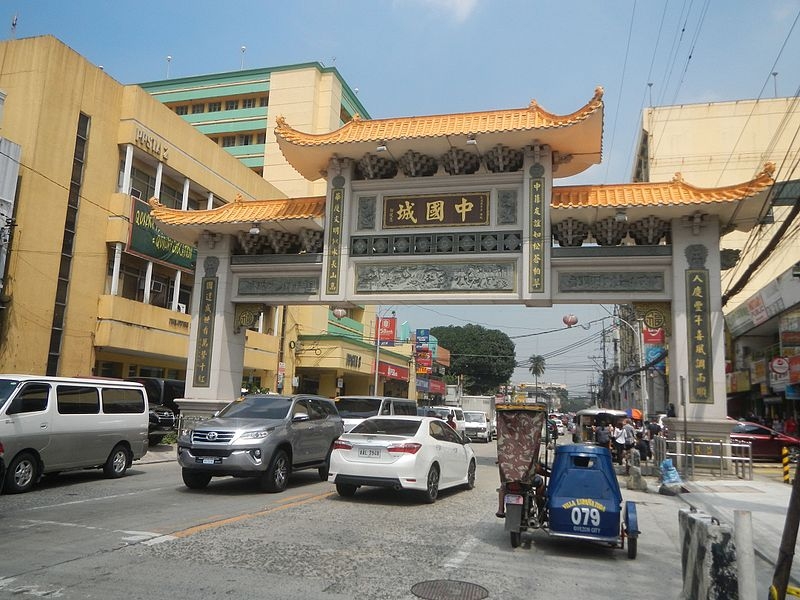 Ah, Banawe. Cued by a tall Chinese arch along Quezon Avenue, the street is teeming with restaurants that are generally on the pricey side, but definitely worth the visit. Thankfully, the street is so extensive that you can literally spend an entire night restaurant hopping. Aside from Binondo, Manila, Banawe is another go-to place for Chinese dishes because of its image as the "Chinatown of Quezon City".
12. Farmer's Market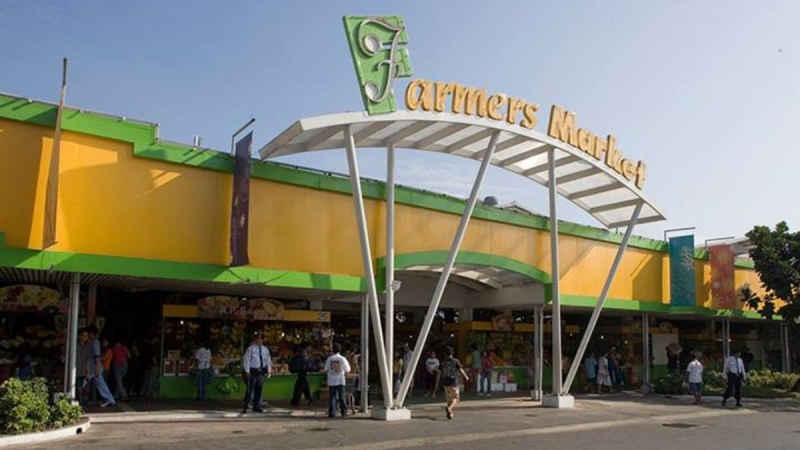 On the hunt for cheap yet good quality produce? Head to Farmer's Market in Araneta Center, Cubao. Here, only the freshest meat and seafood, the crispest veggies, and unspoiled fruits abound. Since its opening in 1975, Farmer's Market has long been favoured by home cooks and chefs for its large space and convenient location. What's more, you can also find restaurants and food stalls to appease your hunger after grocery shopping! 
Quezon City tourist spots for artsies and Instagrammers
13. Eton Centris Walk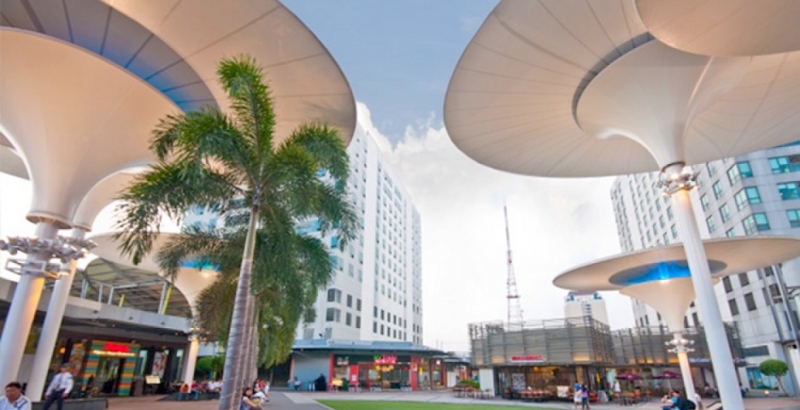 Centris Walk may seem like another Eastwood or Maginhawa at first due to the long list of dining places you will see here. But looking thoroughly, the centre offers several opportunities for you to unleash your inner artist through the futuristic architecture and spaces found throughout the grounds. The restaurants and shops themselves are arranged rather intricately. Come nighttime, take the opportunity to bring out your cameras for some funky Instagrammables.
Also read: Street Art in the Philippines: 10 Spots That Tell Stories and Expressions
14. Cubao Expo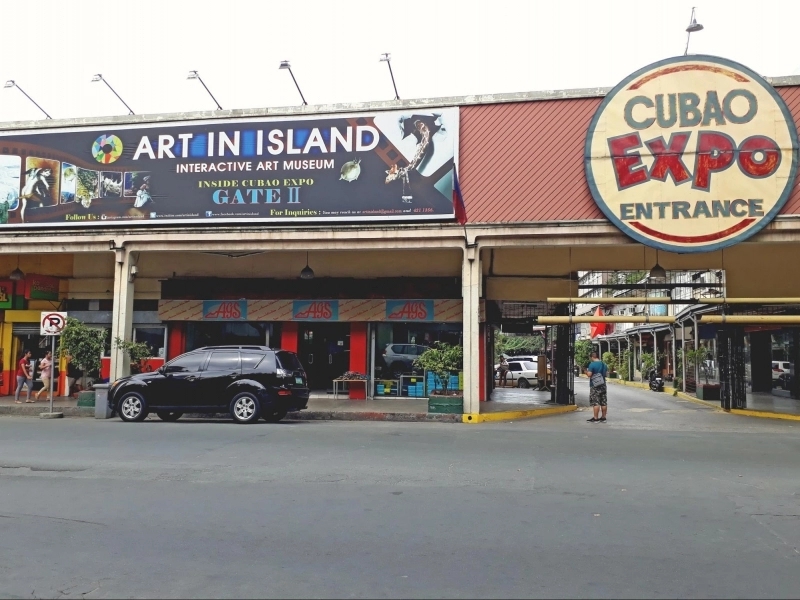 In contrast to the avant-garde vibe of Eton Centris Walk, Cubao Expo has a more hip and antique touch to it that will make any visitor feel like travelling back in time. Once a haven for graffiti artists, the horseshoe-shaped complex is now home to a few hole-in-the-wall restaurants, bars, thrift shops and galleries. The outdoor facade of the stalls and the overall area's indie vibe can serve as a convincing set for a quirky, boho-style shoot.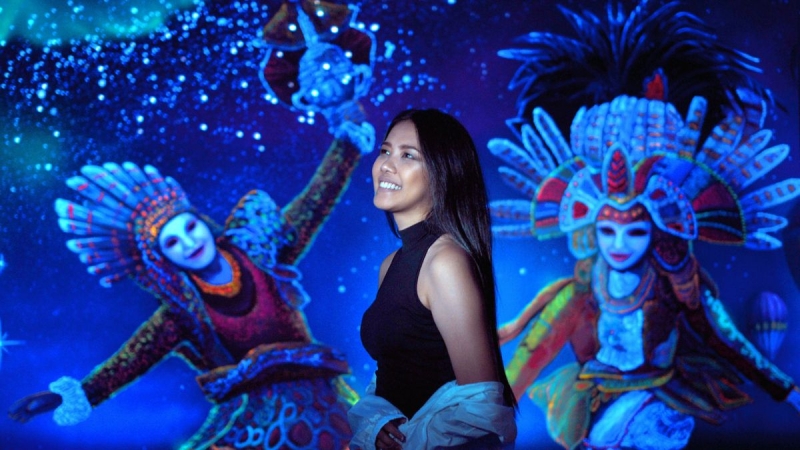 While you're at it, you don't want to miss Art in Island in Cubao Expo. While there are numerous historical museums in Quezon City for art enthusiasts and history buffs, spaces for contemporary art also abound. If you're already in Cubao Expo, drop by Art in Island — an interactive 3D gallery where visitors can actually be a part of the artworks themselves. Often frequented by families and barkadas, it truly makes for the perfect weekend activity in QC. 
15. Tales of Illumina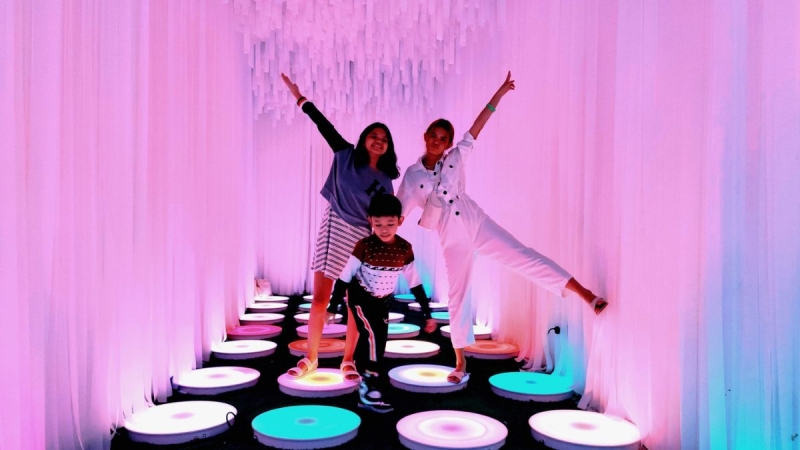 In search of a mystical wonderland in the heart of the city? Tales of Illumina along Commonwealth Avenue is one of the newest Quezon City tourist spots worth visiting. Here, you can fully immerse yourself in a fictional adventure inspired by Philippine folklore and mythology. It also houses other IG-worthy spots featuring playful backdrops and multicoloured light installations that'll surely level up your photos. With over 36 multi-sensory wonders to explore, Tales of Illumina takes you on a magical journey like no other! 
Also read: 21 Day-Tour Friendly Places in Metro Manila This Summer
This city up north may not be a common stop for travellers as much as Manila, but it sure is prepared to accommodate all our different travel interests. So how about giving these Quezon City tourist spots a try on your next day or night out?
---
Facebook image credit (L-R): Princess Obispo via Canva Pro; Tales of Illumina | Official Facebook Page