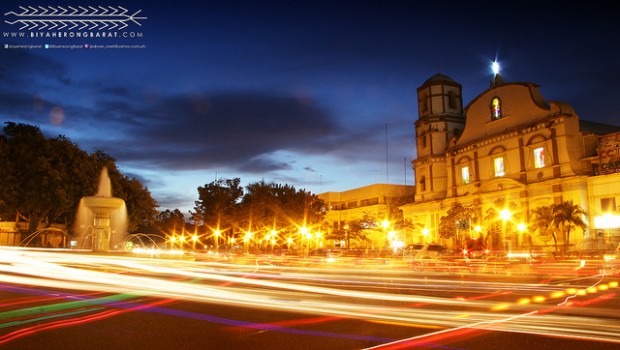 I didn't really expect much from Roxas City. Aside from being famed as the country's "seafood capital" (I'm not even a fan of seafood) and the birthplace of the 5th Philippine President Manuel Roxas, I knew nothing of Capiz's provincial capital. Initially, I planned to visit simply just to see the city, spend a night, and then move to another place, but I ended up staying longer than expected. Why?
Also read: An Open Letter to Filipinos: Travel the Philippines First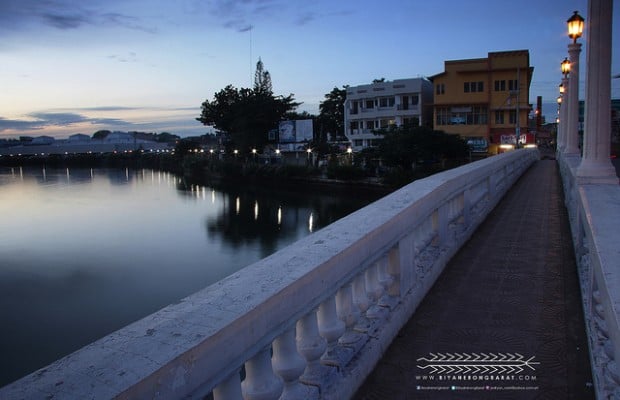 Early morning at Roxas City Bridge.
Development brings with it business and establishments which means jobs and employment for the locale, and based on my observation, Roxas City was quite busy during day time. Though the medium-sized city moves forth towards urbanization, the rural lifestyle is kept well intact. And that's what I love about this kind of places. Roxas City hustles, it bustles, yet laid back.
Capiz Provincial Capitol
The multi-awarded city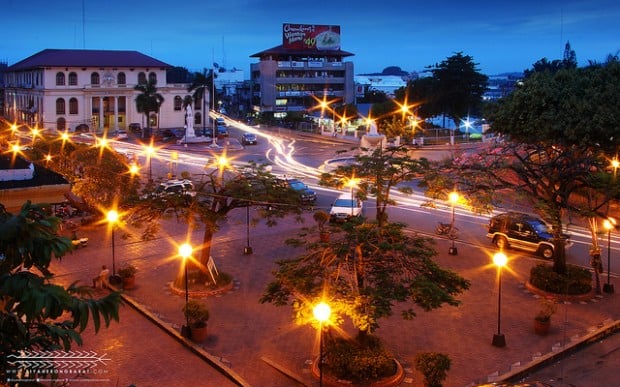 Roxas City at night.
Roxas City has banned smoking to almost all public areas including restaurants to promote a healthier lifestyle not only to Capiznons but also to the city's visitors. Department of Health (DOH) recognised this city-wide lifestyle change by awarding Roxas City the Red Orchid Award for 100-percent tobacco-free environments.
Almost every city today try to lean towards a greener environment but only a selected few emerge – among them was Roxas City which won the Gawad Kalinga sa Kapaligiran (GPK) Cleanliness and Environmental Contest and was bestowed the Cleanest and Greenest Component City in Western Visayas Award. Roxas City is not only among the tidiest but also one of the Best Police Stations in the country according to the Philippine National Police (PNP). Department of Interior & Local Government also awarded the city the Seal of Good Housekeeping which is given to local government agencies who practice their jobs very well.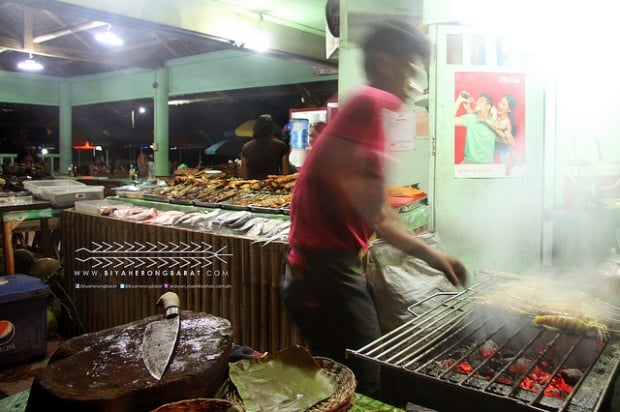 In a restaurant along Baybay in Roxas City.
Baybay's seafood restaurants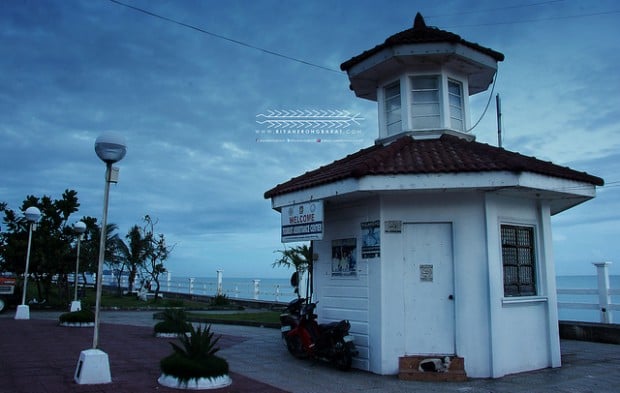 A tourist assistance center in Baybay People's Park.
If Roxas City's city proper gets bustling during day time, the array of grill houses and restaurants along the coastal baranggay Baybay begins to hustle during dinner time. Professionals, yuppies, tourists, families and friends flock to the row of beach-side restaurants in Baybay to delight themselves with the freshest seafood dishes in town. Don't miss it.
City by the beach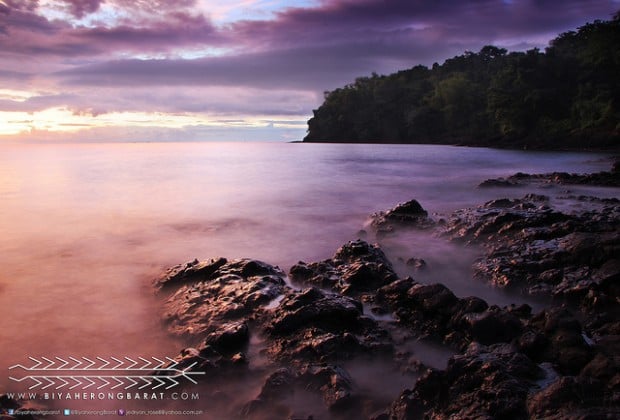 Sunset in Baranggay Culasi.
What is not to love when you live in a city with a beach within proximity? I grew up in a landlocked province where the nearest beach is approximately 2-3 hours away, and that beach is very distant to the nearest city. This type of necessity becomes vital during emergency situations when in need of professional services, special interest, government institutions, etc. which only the city could provide – it's the undeniable advantage of living in highly urbanised zones. But Roxas City – it's clean, it's safe, almost everything you need is within reach, and that includes the beach (and that lovely sunset in the photograph above).
I think, this is how I instantly fell in love with this city.
Some fast facts that may help you on the trip
Roxas City can be reached via plane through Cebu Pacific or Philippine Airlines. If you're traveling from Iloilo or Caticlan, there also Ceres buses that go directly to Roxas City.
I will get into the details, the destinations, places to visit, eat, etc.  in my following posts.
I heard on the news that Roxas City was also devastated by Typhoon Yolanda. I hope everyone is safe there. This outstanding city has proven to be one of the best in the country, and I believe it will be again. Mabangon kita Roxas City
Roxas City Pension House is located at Barangay Baybay, Roxas City, Capiz.
(036) 621 2076. It's across People's Park in Baybay, it's in a narrow street. I had a hard time looking for it actually.
Fan room in Roxas City Pension House costs PHP 350 per 24 hours. They charge per 3 hours, 12 hours, and 24 hours.
This is the tenth post on my two-week long backpacking journey in Panay Island and Guimaras. Next stop would still be in Roxas City, Capiz to check out the restaurants.

To read more of my articles about Capiz, click here. Please Like Biyaherong Barat on Facebook and follow @BiyaherongBarat on Twitter.
Happy travels and be safe.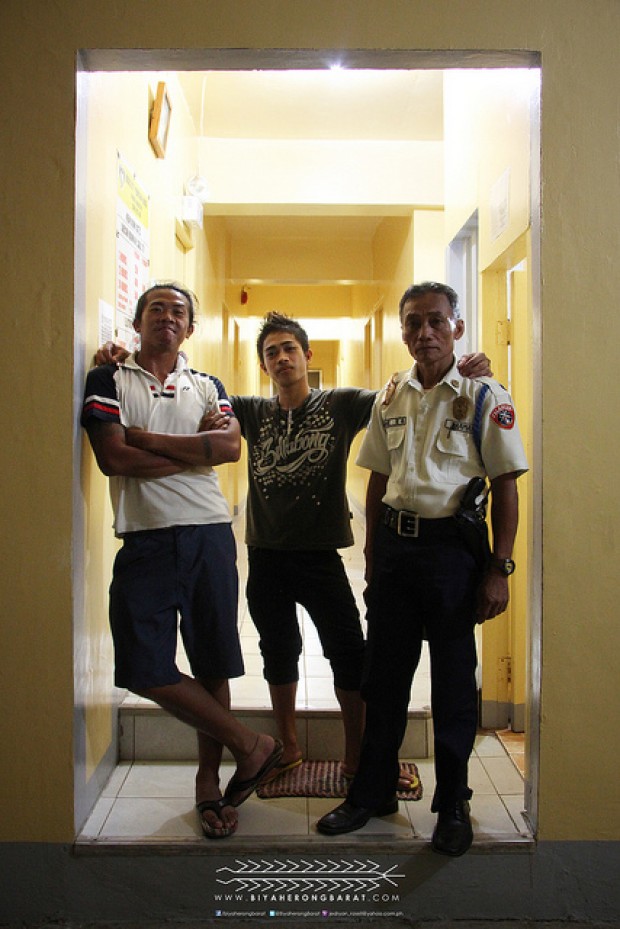 The good guys I hangout with in Roxas City Pension House.
Contributed by Biyaherong Barat