It can be complicated to think about saving money for travel. It's even tougher to actually do it, especially if your current salary leaves much to be desired. But that doesn't mean that it's impossible. There are a lot of things that you can do to make that jet-setting lifestyle come true. It just needs a little bit of creativity and a lot of perseverance.
While we do advocate for our readers to pursue their travel goals, we also understand that it can be very costly. Building a travel fund is an investment and while beneficial in the long run, it can be stressful to initiate. When you're preparing to commit to a travel fund, here are our top tips so you can stay ready for that opportunity.
Also read: 22 Money Saving Tips to Help Build Your Savings in 2022
How to earn and save money for vacation
As the popular saying goes, knowing is half the battle. While this isn't as urgent as an actual battle, committing to a savings plan will need a lot of research. Here are some tips to help you get started.
1. Seek travel opportunities from your job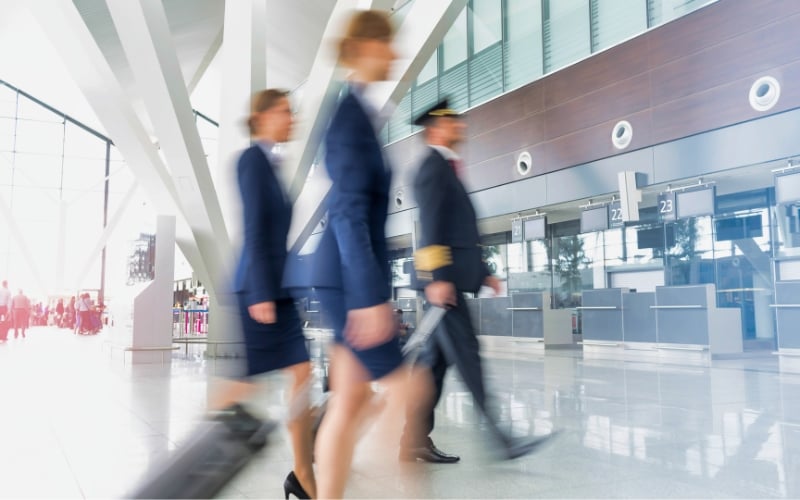 Depending on your job, this could be the easiest way to travel for you. For flight attendants and pilots, this is more obvious. But that doesn't mean other jobs don't have similar perks, too. 
Should your company need a warm body for that out-of-town conference or expo, why not present yourself? Engaging in these environments will not only help you in career advancement, but also build a better understanding of their locals. It's a great way to make the most out of your free time at work.
Once work is over, take the time to explore the city! Since your tickets and accommodations are company-paid, maybe you can spend your travel fund on activities. It would also be a great time to research should you want to return on your own, maybe for your own vacations with friends or family.
2. Apply for part-time jobs or freelance projects
If your schedule can keep up, you could apply for side jobs apart from your full-time work. Travelling is evidently expensive, so you're going to want to save money for travel as much as you can. If your company allows it, you can also consider overtime work for extra pay.
But please, watch out for your own well-being too! Having one job is hard enough. If you think that dream vacation is worth it, you're more than welcome to earn as much as you can. But don't strain yourself too much, alright?
Also read: 7 Simple Ways to Earn Money on Top of Your Regular Job
3. Consider starting a separate travel account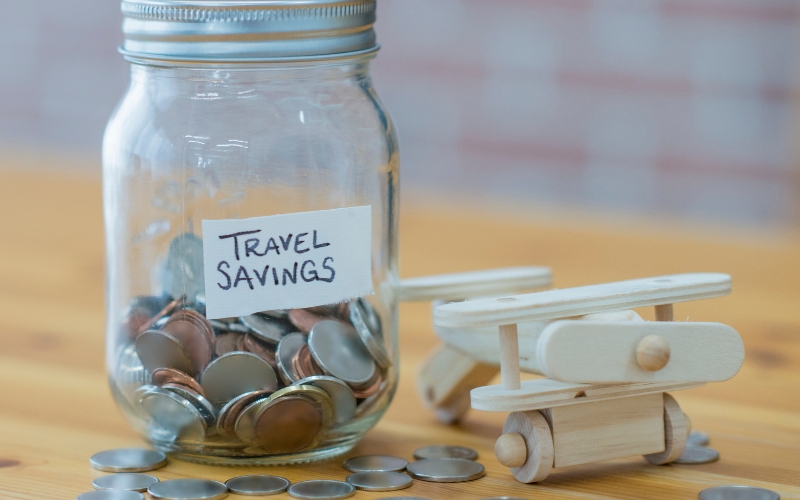 For surefire ways to save money for a vacation, why not consider opening a bank account specifically for this? Have it automated as well, so you can keep a clear view of the money being deposited. It's a great way to keep your money from being spent impulsively (especially if you're like me)!
Even when you're not travel-saving, having a separate savings account can make all the difference in the world. Should the need ever arise, this could act as your emergency funds. Not that it needs to happen! But it always helps to stay ready. And once you do get to spend the travel fund, you can turn the excess into pocket money for your trip.
Also read: LIST: Bank Transfer Fees + Online Banks With NO Bank Charges!
4. Know where you are going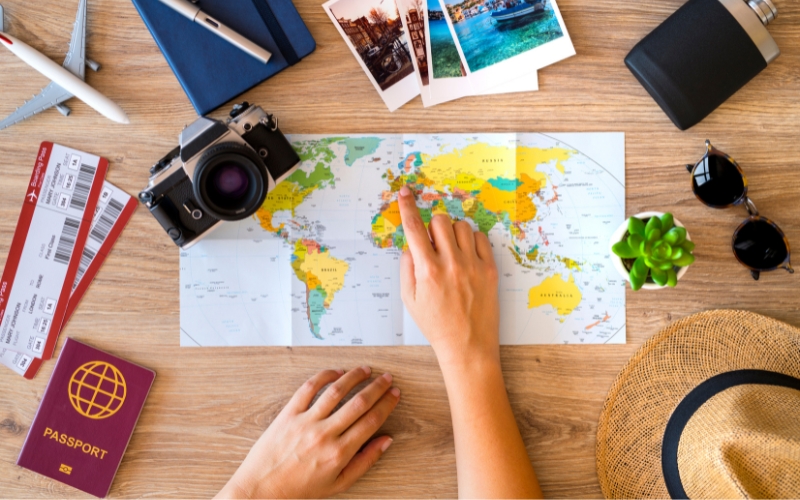 Are you prepared to crunch some numbers? While planning your trips, be sure to conduct thorough research. Learning about activities and attractions in a foreign country can be fun, but better results will come from the painstaking process of going through all possible options.
One of the ways that you can save money on vacation is to compare prices. It's a great practice to compare prices of essential items (like medicine and toiletries) when travelling so you can save more. This applies to climate-specific clothes, too! For example, there are instances of winter clothes being cheaper in snowy countries, so it may do you good to hold off your purchasing till you arrive.
While you're at it, if you think that your funds aren't enough for your target country, it may help to look out for an alternative. It's no secret that touring cities like London or New York will cost an absurd amount of money. If that's the case, you can look for alternative cities or entirely different countries for your vacation. It is difficult to compromise the dream, but hey, you might need a few more stamps on your passport!
Money-saving tips to consider while planning your trip
You've committed to saving money for travel — well done! The next few tips will give you options and hacks when spending your travel fund before your trip.
5. Consider the season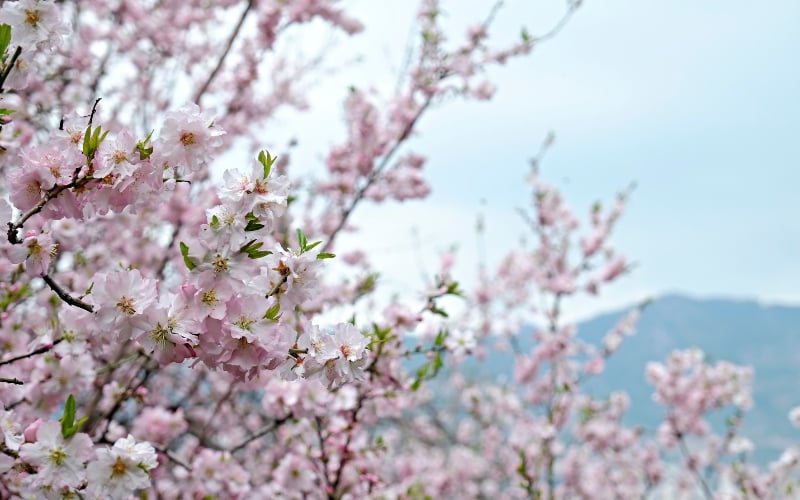 This is actually a pretty big consideration when it comes to travelling in general. Seasons can drastically affect a lot of things, from accessibility of attractions and comfortable climate, to accommodation and flight prices.
For example, Seoul has desirable weather conditions during March to May or from September to November, when temperatures are most ideal. Naturally, travel demands rise during this time, making prices steeper than normal. Meanwhile, travelling to Bangkok during their monsoon season (from April to October ) is cheaper, but rains are more frequent. 
So, you might have to pick between these: do you want to enjoy the country for its weather, or are you after a specific attraction? Either way, be mindful which months you'll be visiting, since this factor makes a difference.
6. Look out for airfare discounts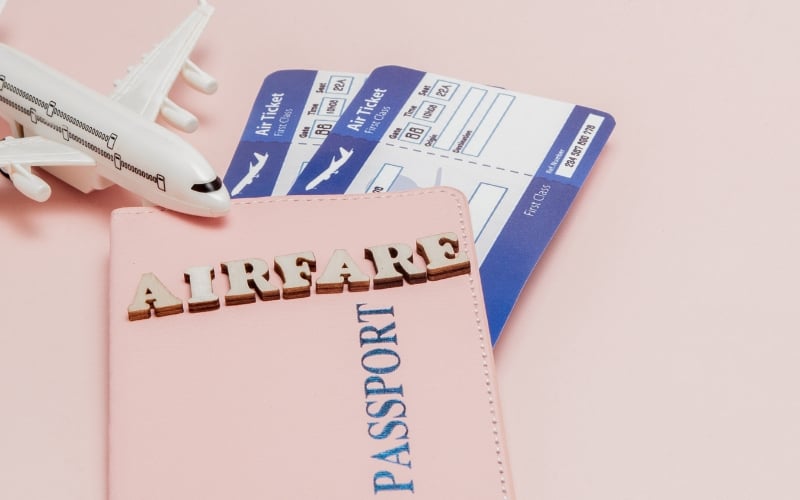 In order to revitalise their industry, airlines are initiating a travel season with discounts for plane tickets. There have been a few airfare discounts over the past few months, so it's safe to say that this trend will continue for a while. So, be vigilant when checking airlines for deals and promotions to help you save money for vacation. And even if you miss out, there is bound to be another one soon!
Also read: Try These Seat Sale Hacks by Pinoys to Score Cheap Flights
7. Be strategic when booking your accommodations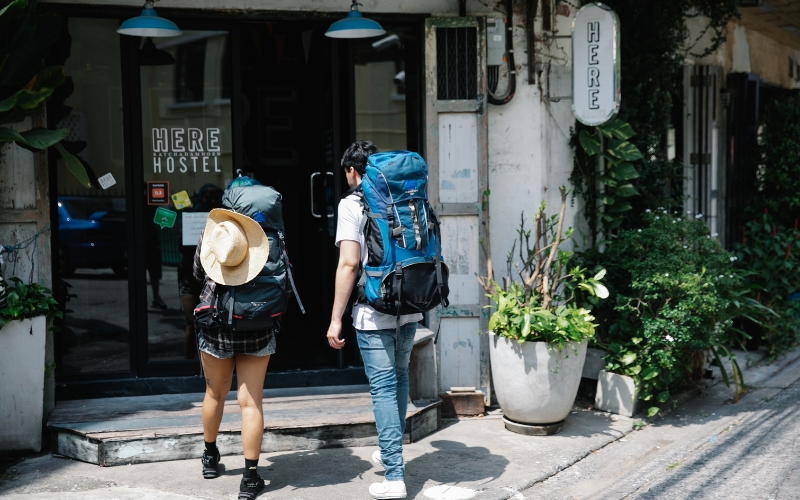 Along with your flight tickets, accommodations will take up most of your travel fund. Naturally, you would want this to be cheaper. While hotels are gorgeous and convenient, the best ones are likely to burn a hole in your pocket pretty fast. Luckily, the age of homestays, hostels, and vacation homes has solved this problem. 
Websites like Booking and Vrbo usually have homeowners who can provide rent spaces during your vacation. These range from apartments to shared spaces and even mansions. Most prices from these sites are affordable, especially for groups. Plus, you'll also feel what it's like to "own" a house in another country, even if it's just for a few days.
Now, it is entirely possible that luxury hotels in other countries are the attractions that you're after. While it is expensive, there are still ways to save. Discount coupons or special rates are still popular among a few luxury hotels. If you're lucky, you might get that five-star glow-up for paying less!
Ways to save money while on vacation
You've landed at the airport! Be sure to take in all the sights, you deserve it. Here's how you can stretch your expenses while enjoying your vacation.
8. Work for your lodging
If you decide to book accommodations in a humble bed and breakfast or a homestay, maybe you can lend a bit of help around. In exchange for free or discounted lodging, some homeowners ask their guests to work for them. Not only is it an immersive cultural exchange, it's also one of the best ways to save money on vacation. 
It may be a rarity, but it is possible! And if you're not sure, it wouldn't hurt to ask your host politely. 
Also read: Meet the Pinay Hitchhiker Who Travels the World Nearly for Free
9. Learn to live (and spend) like a local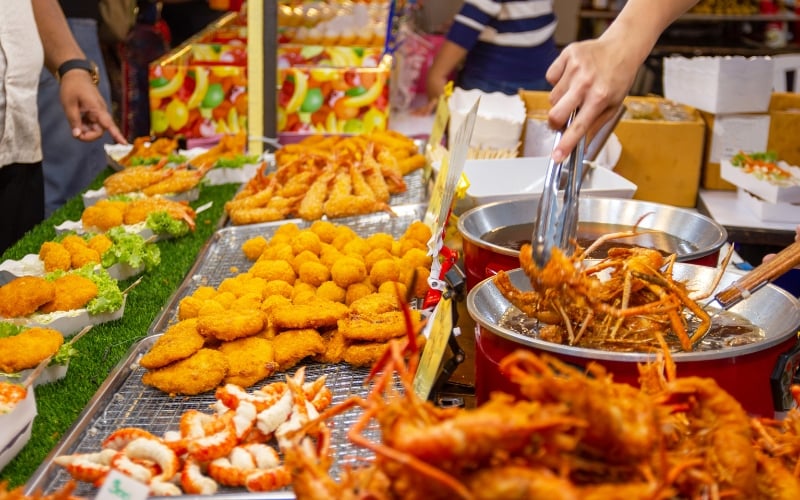 You've probably heard this from a million different travel articles or vlogs — but it's always relevant whenever you set foot in a different country. It is in every local's best interest to save money during their daily errands and activities, so they should know the places for cheapest eats and the most efficient routes. Be sure to ask them about ideal times when visiting certain attractions, too!
Another thing that you can ask about is where to get the best bargains in and around the locale. These products may come cheaper here than in your home country. Should you find the items essential in your daily life, now would be a great time to stock up.
Also read: Personal Finance Videos: 6 YouTube Channels Run by Pinays
10. Write a souvenir list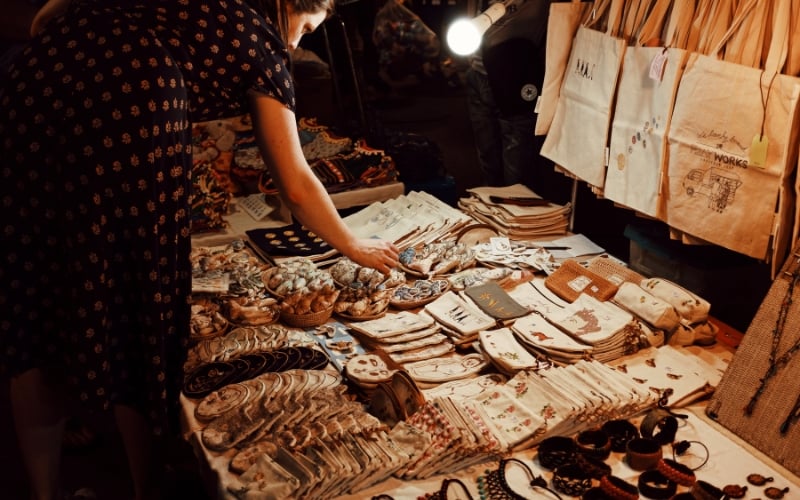 Speaking of local products, you may want to make a list of friends and loved ones for your souvenir shopping. It will save you a lot of time and can help you regulate your spending. There are many cheap items other than fridge magnets or keychains that would make great souvenirs, so be creative!
Another tip is to tell your friends that you'll be flying out for a vacation. They may have an item in mind that you can buy from the country. This way, all of your friends can save on some money and they owe you a favour in the process! 
11. Return home with profit!
This is in relation to my previous tip. Aside from souvenir shopping for people you know, you can also look for social network groups that can act as a marketplace for people who want items from the country you'll visit. To offset the travel costs, why not seek these items out and sell them in the group?
Because sometimes, the best souvenir you can give to yourself is profit!
Also read: TikTok Creators in the Philippines for Financial Advice (Investments, Cryptocurrency, and NFTs)
There are a lot of ways to save money for a vacation, but it will take a lot of time and work. And even then, once you do get to travel, expenses can pile up fast. These tips for travelling on a budget can only do so much. Nonetheless, you can definitely go out there and explore, one destination at a time.
---
Featured photo image credit: Sinenkey via Canva Pro. This article was originally published on TripZilla.