Filipinos are everywhere. It's common for Filipino families to have at least one relative living abroad. Because we've been exposed to and influenced by a wide diversity of nationalities, Filipinos have  become highly adaptable. We can live almost anywhere and easily pick up cultures and languages in other countries. Despite this, there are just some things you can't take away from a Filipino. Here are some telltale signs that you have just bumped into a kababayan abroad.
Also Read: 8 Misconceptions About Filipinos You Wish Would Just Stop
1. When he/she speaks fluent English
It's crazy how we are the worst critics of ourselves. Many of us make fun of how we speak English when in fact, Filipinos are actually pretty decent English speakers. Many foreigners love visiting our country because almost everyone can understand English. It may be because of the American influence on our public education system (until now, most of our schools prioritize teaching English over mother tongue). When we're sent to a country that doesn't primarily speak English, our English-speaking skills work like a charm when tourists need assistance. Indeed, this also adds to our culture of hospitality, even when we're the foreigners in a particular country.
2. When he/she asks for tawad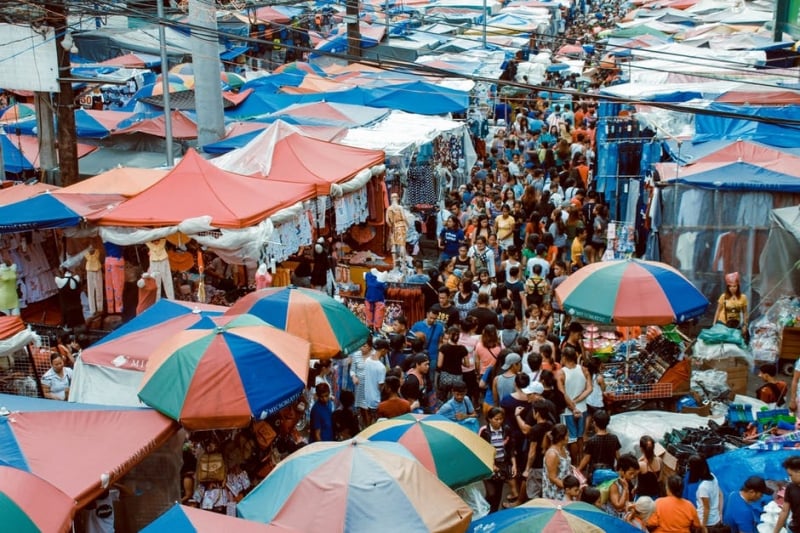 When I was in Vietnam with my family, we tried looking for pasalubong in the public market. Guess what? As we were scanning for the cheapest finds, Vietnamese vendors were telling us, "Ate, may tawad pa!" To say the least, Filipinos have totally made a mark in their public market with our haggling skills.
In the Philippines, haggling is such a usual thing that it's also common for us to develop friendships with vendors to be remembered as a suki. And yes, most Filipinos enjoy haggling. We love conversing and joking around with the vendors as we try to get the best price out of an item.
3. When he/she buys A LOT of pasalubong
Aside from our knowledge that there's a higher chance to get bigger discounts with multiple purchases, buying pasalubong is deeply embedded in our culture. It's a common sight to see OFWs have at least one Balikbayan box checked in as their luggage whenever they're going home. Having a collectivistic and family-centric culture, Filipinos love bringing home imported goods to share with their loved ones. Pasalubong culture doesn't only strengthen bonds among relatives and friends, it also shows off thoughtfulness whatever the product is — may it be a keychain, a ref magnet, or a small purse.
4. When he/she collects free items and brochures as souvenirs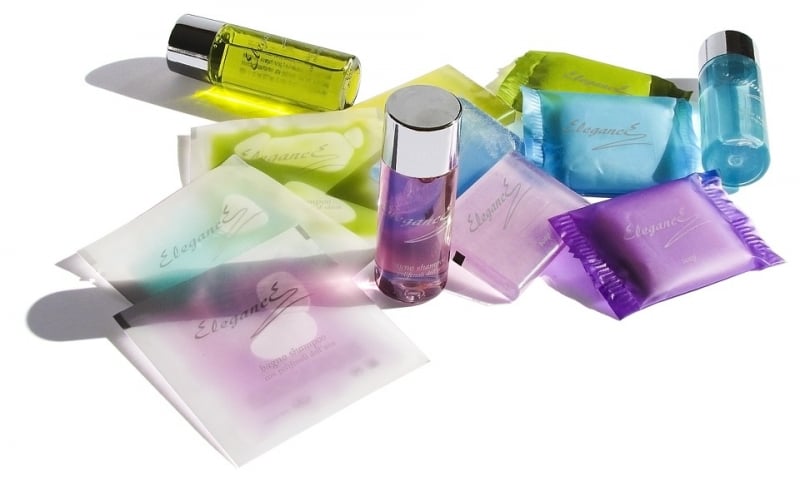 Filipinos love putting sentimental value on almost everything. Besides bringing home pasalubong, some Filipinos are also fond of collecting various knick knacks that are free-of-charge, like complimentary hotel or airline toiletries, coffee and tea packs, and brochures that will remind us of our stay  abroad. No shame in that! I'm guilty as charged.
5. When he/she responds to "Psst!" or "Hoy!"
Try saying "psst!" or "hoy!" in a foreign country, and Filipinos around the area will look at you. In our culture, saying "psst!" or "hoy!" is used to call the attention of one another. There's no widely-known reason why we use those certain sounds. Maybe it's because we meet so many relatives during our family reunions, and we need something to call them when we can't remember all their names. Who knows?
Also read: 20 Telltale Signs You've Just Travelled To The Philippines
6. When he/she loves karaoke
Several foreigners perceive Filipinos as good singers in general. There are many Filipino singers that have risen to the international stage, but more than this, many foreigners claim that all their Filipino friends can carry a tune. I personally believe that it's just because we are actually trained to sing.
From my experience of karaoke sessions, Filipinos just love prodding one another to grab the mic. It doesn't matter how we sound like — it's more about having fun. The higher the note you have to reach, the more exciting it is for the whole group. In the end, we get to practice our voices, and we sound better and better each karaoke session.
7. When he/she takes selfies everywhere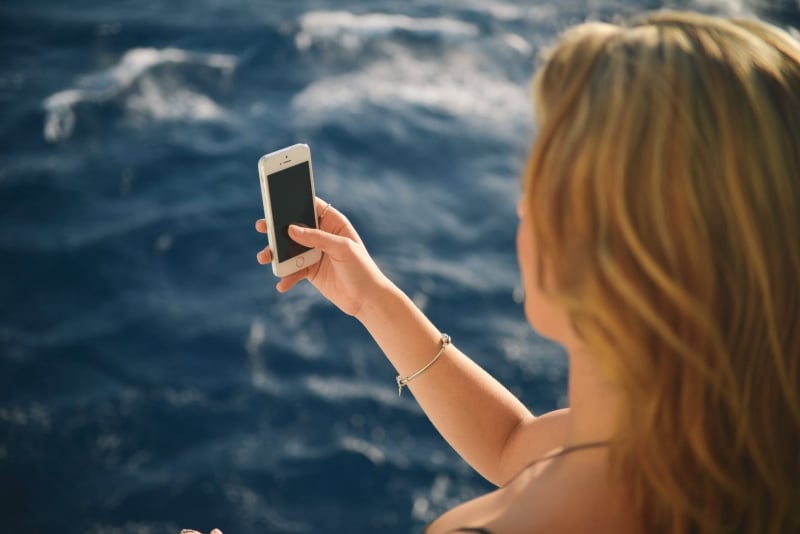 When a phone company researched what Filipinos look for in smartphones, the answer was loud and clear: a good camera. Filipinos love taking selfies! In fact, Time Magazine has dubbed Makati as the "selfiest city" in the world. Selfies have become our way of self-expression, and are often posted with a caption that updates the cyberworld with our lives. Had a haircut? Selfie. Got a tan? Selfie. Got drenched by the rain? Selfie. So, when you're in another country and you find yourself in a really picturesque place, expect to find at least one Filipino beaming their biggest smile at their camera.
Also read: Travel Opportunities Filipinos Can Look Forward To This 2018
It's always a joy to bump into a kababayan abroad. Whether you're travelling for work or fun, meeting a Filipino in a foreign land will make you feel right at home regardless of where you are.