Contributed by Jiela Alob
Travelling solo is one of the items on my bucket list. I chose Singapore as my destination for my first solo travel because of its status as one of the safest and cleanest countries in the world. In addition, Singapore offers a lot of activities to do and various attractions to see, although many will agree that it is an expensive city. But fret not! Yes, it may be expensive, but with prudent planning and alertness for promos (be it with airfare, attraction tickets and accommodations), travelling on a budget in this classy city is not impossible.
So here's how I enjoyed Singapore for four days and three nights for less than ₱11,000 — all-in! This means it's already inclusive of airfare, travel tax, terminal fee, accommodation, transportation, food and attraction tickets.
Also read: How I Explored Singapore in Just 48 Hours
Airfare
Airfare is a major consideration in your budget so you must keep an eye for seat sales. I got my round-trip ticket to Singapore from Cebu for only 20 GetGo points plus ₱1,700 during the 10-point sale of Cebu Pacific in March 2017.
Tip: Book in advance. Follow major airlines' social media accounts to keep yourself updated with their seat sales and promos.
Accommodation
Singapore offers lots of accommodations for different types of travellers. Since hotels are expensive, and if you spend most of the time outdoors and not planning to have a staycation, staying in a backpackers hostel is a good option. Aside from its affordable prices, you will get a chance to meet new friends.
As for me, I chose a single bed in an eight-bed female dorm room in Beary Best Hostel located in Chinatown just opposite Chinatown MRT Station Exit F. I booked my accommodation for only ₱2,063. It already includes free breakfast, free WiFi and free coffee, tea, hot choco or cold milk all day.
Tips
In choosing accommodation, do consider its cleanliness and safety. Make sure it is budget-friendly and has a good location or easy access to public transportation. Read reviews to help you decide.
Book your accommodation online via Agoda or Booking or through mobile applications for cheaper prices and promos.
Towels and toiletries are usually not included when you stay in a budget hostel so it's better to bring them yourself.
Always bring your own lock and a spare lock for your hostel locker, as well as a universal power adapter.
Choose accommodations with free breakfast to cut costs on meals.
Getting around
With its excellent and efficient public transportation, getting around Singapore is easy- breezy. You can pay for your ride on buses, MRT and LRT trains with a standard ticket, an EZ-Link Card or a Singapore Tourist Pass.
The Singapore Tourist Pass is a special stored-value card which will allows you unlimited rides on bus, MRT and LRT for one day (S$10), two days (S$16) or three days (S$20). STP is subject to S$10 rental deposit which will be refunded when you return the card upon its expiration. For more details about STP, you can refer to this site.
During my stay, however, I chose an EZ-Link Card rather than the Singapore Tourist Pass. An EZ-Link Card can be bought in any MRT station or in 7-Eleven stores for only S$12, inclusive of a non-refundable S$5 for the actual card which you can use for five years and S$7 consumable amount of fare. The card is reloadable but take note that the minimum top-up or reload is S$10. For more details about EZ-Link Card, click here.
Aside from Singapore's public transportation, the cheapest mode to explore the city is on foot. Be up for a walking challenge and prepare your feet for long walks that are worth remembering.
Tips
Download the MRT/LRT System Map to help you navigate the subway and know the appropriate routes of buses going to your intended destination.
You can also download Maps.me, a mobile application that provides an offline map.
Where and what to eat
In this so-called expensive country, finding a scrumptious yet affordable meal is not that difficult. Just go to Chinatown Foodstreet, Bugis Street or in any Hawker Centre and eat Singapore's must-try foods like the Hainanese Chicken Rice, Laksa, Satay, Kopi, Honey Chicken Chop and more. Food prices start from S$3.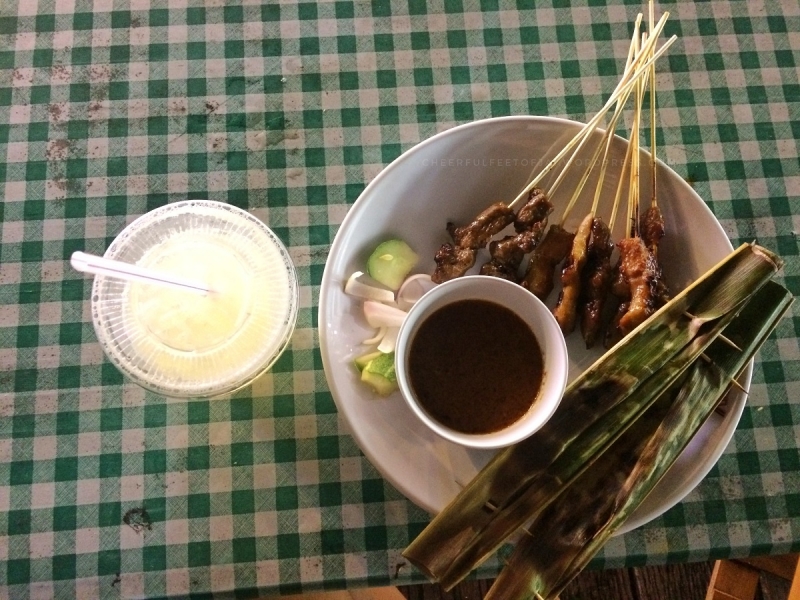 Tips
Take advantage of the free breakfast in your hostel.
Always bring your own water bottle and just refill it in your hostel or from drinking fountains.
Bring snacks like biscuits or chocolates.
If Universal Studios is part of your itinerary, buy your ticket online. There's one that already includes a S$5-meal discount voucher.
Itinerary
Here are the tourist spots I visited in my four days in Singapore.
Day 1
Chinatown
Since my hostel is in Chinatown, I started my itinerary by exploring this neighbourhood. Chinatown is known for its heritage zones, striking temples, hawker centres and street stalls for souvenir shopping.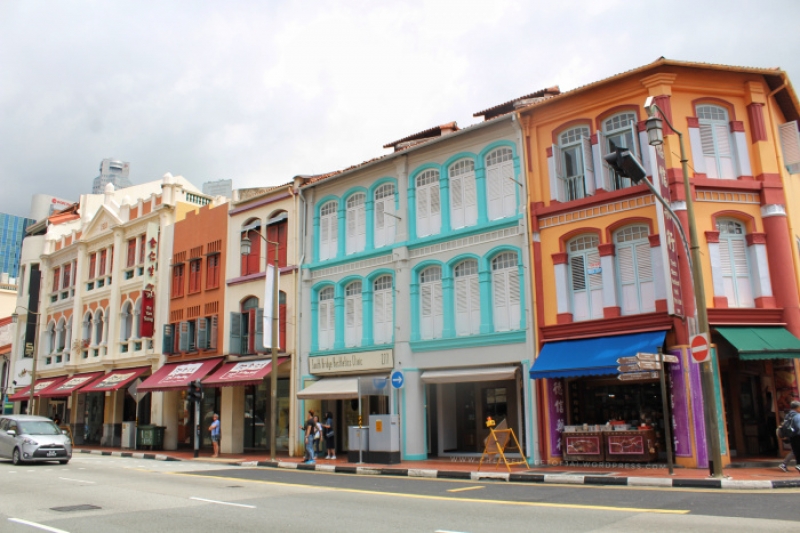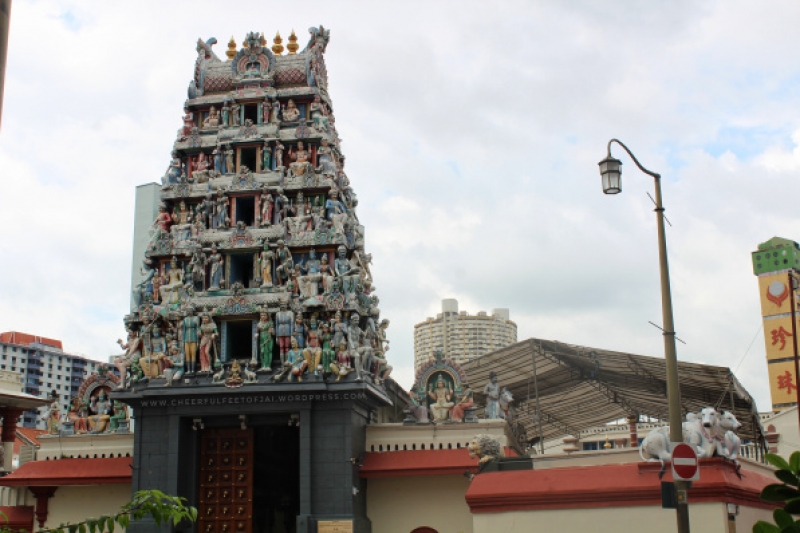 After exploring Chinatown, I decided to have a walking tour to the modern side of Singapore. I walked from Chinatown to Gardens by the Bay with the help of the free maps that I got from the airport. Just follow the trail from South Bridge Road to Stamford Road to Esplanade Road.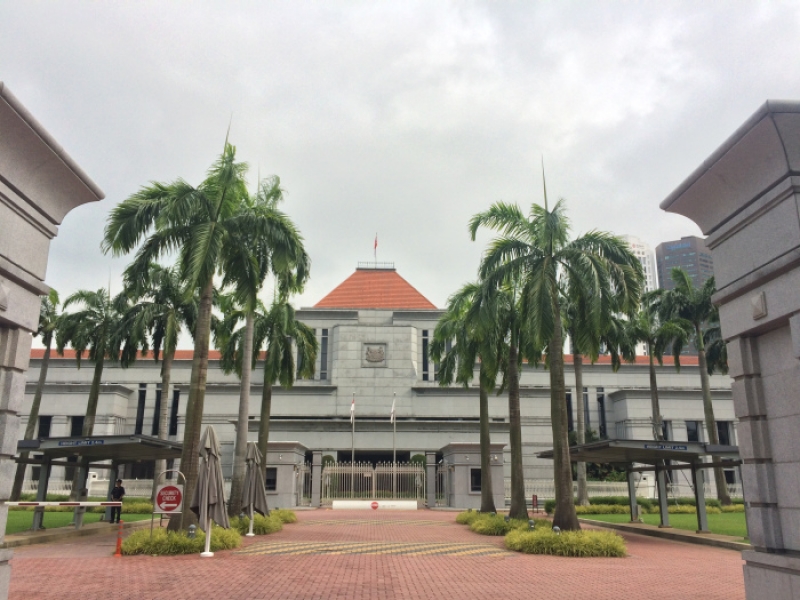 Here are the attractions I saw along the way:
Boat Quay
Parliament House
National Gallery Singapore
St. Andrew's Cathedral
War Memorial Park
Esplanade Road
Esplanade Theaters on the Bay
Merlion Park and Marina Bay Sands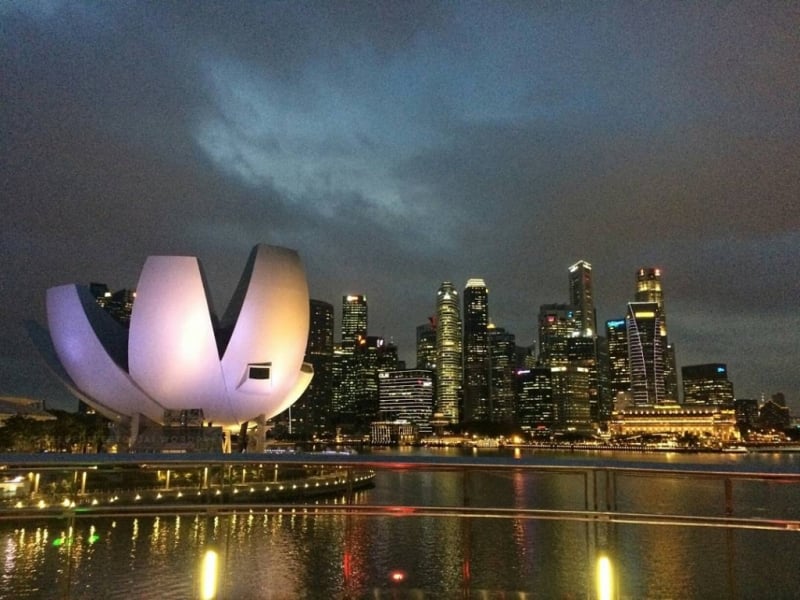 After hours of walking, I found myself in Merlion Park where the iconic Merlion (half-fish and half-lion) stands. You can also marvel at the Marina Bay Sands and Arts Museum from this area. Or you can just rest for a while and wait for the sunset. If you're lucky, you can witness a show in the Esplanade.
Gardens by the Bay
From Esplanade, I made my way to Helix Bridge down to Gardens by the Bay where I stood in awe of the Supertrees. I waited for the Garden Rhapsody light and sound show where the entire area was filled with coordinated light and music. It was so amusing. Just find a good spot where you can watch the show. The show runs daily at 7.45pm and 8.45pm.
If you have extra bucks, you can also visit the two conservatories: Flower Dome and Cloud Forest. If you like to get up close to the Supertree Grove, you can stroll along OCBC Skyway, an elevated walkway which comes with a fee. For operating hours and admissions, please refer to this site.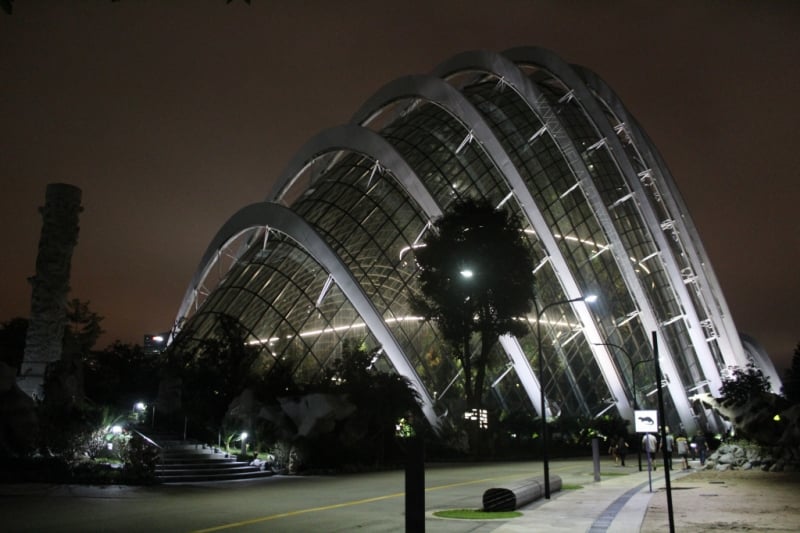 After the show, I decided to have my dinner at Satay by the Bay. If you have time, catch the Spectra, a 15-minute outdoor light and water show featuring dancing water fountains and other effects. It is best viewed from the Event Plaza in Marina Bay Sands. The show runs daily at 8pm and 9pm. There is an additional show every Friday and Saturday which is at 10pm.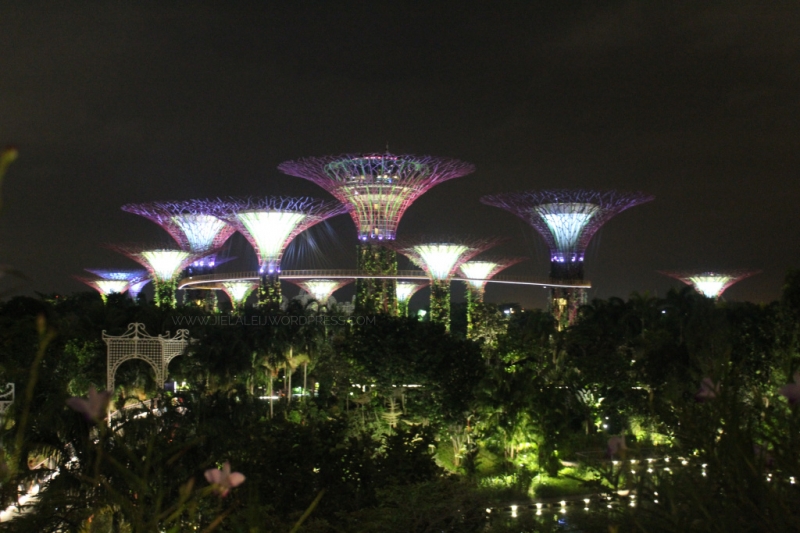 Day 2
Universal Studios
If you want to experience thrilling rides, amazing shows and attractions, or meet the minions and Bumblebee, Universal Studios Singapore is for you. This is located in Sentosa Island. There are seven-themed zones which you can enjoy, namely Madagascar, Far Far Away, The Lost World, Ancient Egypt, Sci-Fi City, New York and Hollywood .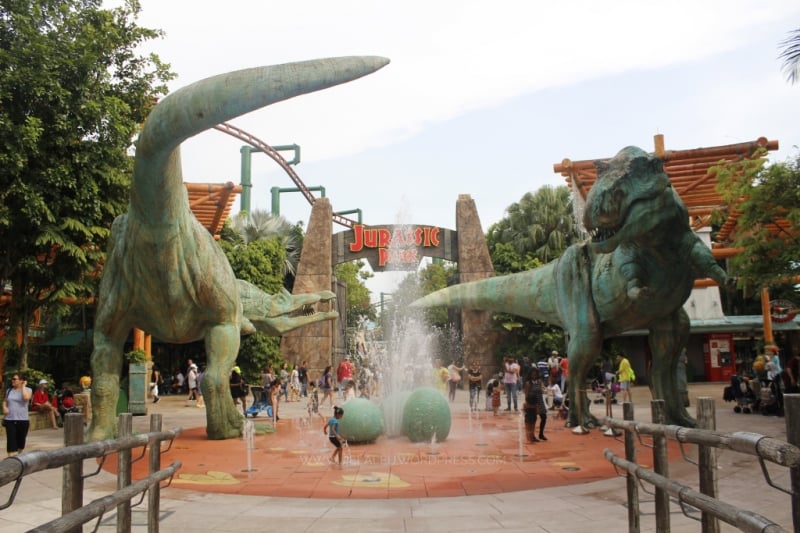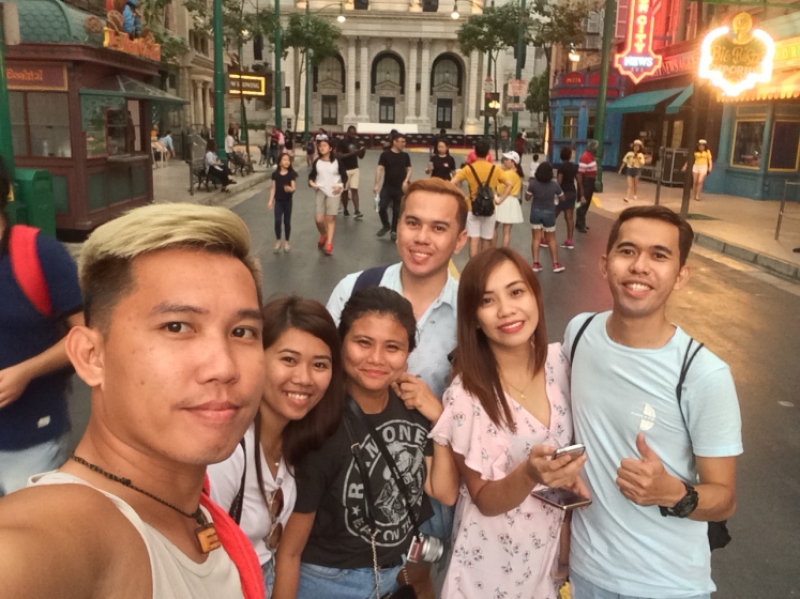 To go to Universal Studios, go to Harbourfront Station by following North East Line (Purple Line) or Circle Line, take the exit going to Vivo City and find signs pointing you to Sentosa Boardwalk. Walk to Sentosa via Boardwalk for free. You can also ride the monorail express going to Sentosa for S$4 or the cable car for S$29. The operating hours are from 10am to 8pm.
Tips
Buy your discounted ticket here to skip the line at ticket counters. This includes a S$5-meal discount voucher.
Be early.
Get a free map of USS and check the schedule of shows in different zones so you can manage your time and you can't miss shows especially the one in Waterworld.
Try all the rides if you can.
Bring your own raincoat or extra shirt as there are rides that can get you wet.
If you are travelling solo, there are single rider lanes that help you skip the long queues.
After enjoying USS, we went to our next destination which is Bugis, one of Singapore's shopping destinations. This is a place for travellers who are looking for souvenirs, be it keychains, t-shirts, ref magnets and many more. And if you're good at bargaining, this is where you should definitely go. You can also see lots of street foods here.
Day 3
Singapore Zoo and River Safari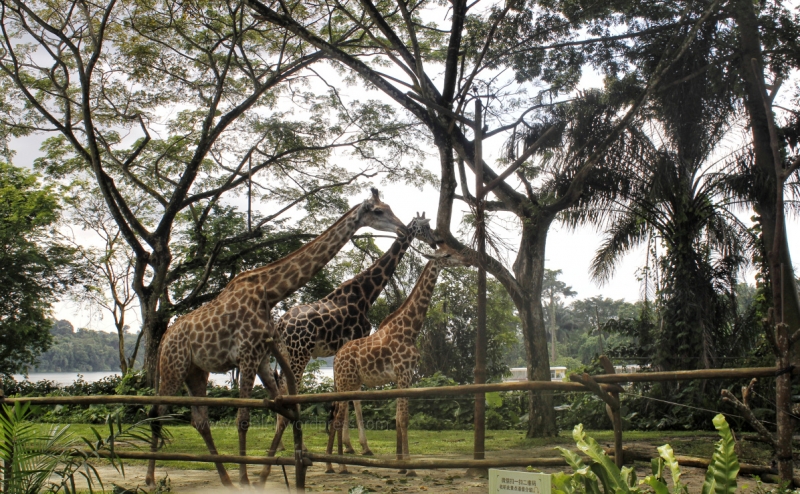 These two are located in Mandai Lake Road and are right next to each other. Singapore Zoo is home to thousands of animals like elephants, giraffes, white tigers, kangaroos and many more while River Safari is a river-themed zoo and aquarium. It is also where the Giant Panda Forest is located where you can meet the adorable pandas Kai Kai, Jia Jia and the red panda.
For more details about on how to get there, admission fees and operating hours, please go to this link. I also included some tips there.
Also read: 5 Things Singapore's Wildlife Parks Do Better than Other Zoos Around the World
Orchard Road
After a day at the zoo, I decided to go to Orchard Road. I rode Bus 138 going to Ang Mo Kio MRT Station, alighted at North South Line ( Red Line, platform going to Marina South Pier) and stopped in Orchard Station, where I found my way out to ION Orchard.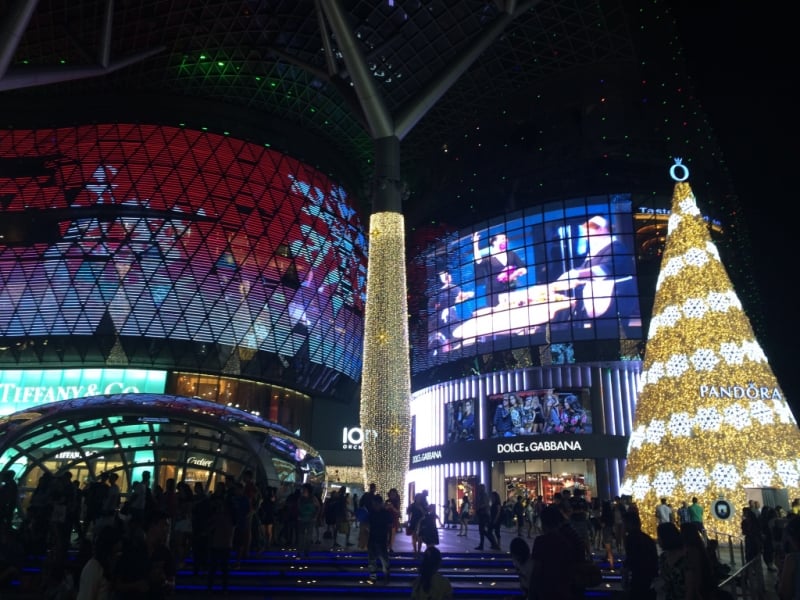 Orchard Road is a major shopping belt and one of the most famous shopping streets in Singapore. This is a shopper's paradise. Here lie boutiques of major fashion brands like Louis Vuitton and Prada. You can walk around this exquisite street with all its glittering lights.
Day 4
Little India
I started my fourth day in Little India. This is the heart of the Indian community in Singapore which is known for its colourful shophouses, Hindu temples, restaurants offering Indian foods and a variety of Indian souvenirs. I was not able to fully explore Little India and only visited the house of Tan Teng Niah and the Sri Veeramakaliamman Temple, one of the oldest Hindu temples along Serangoon Road.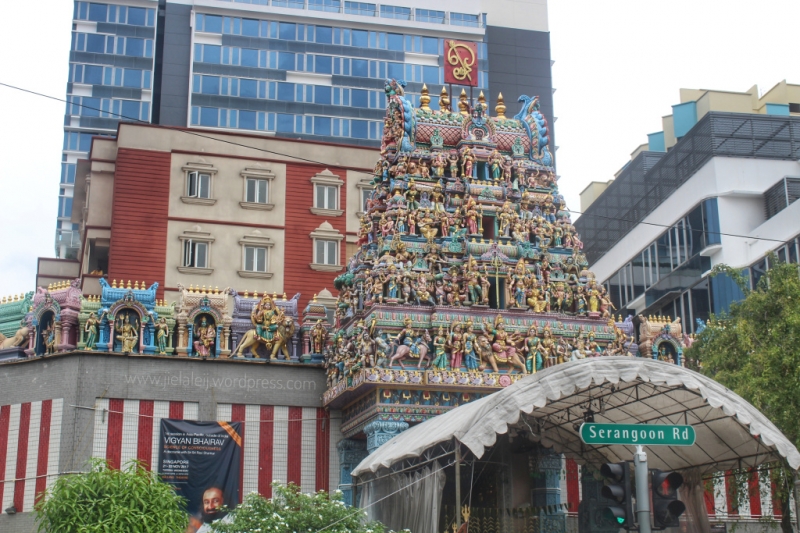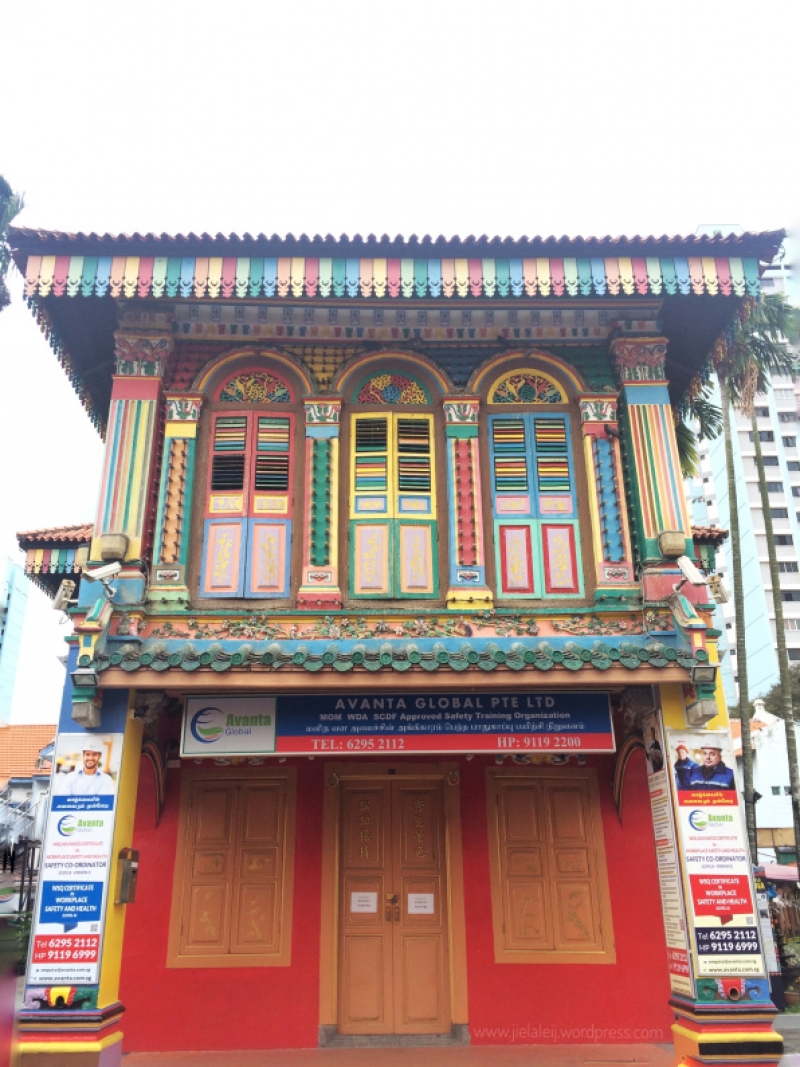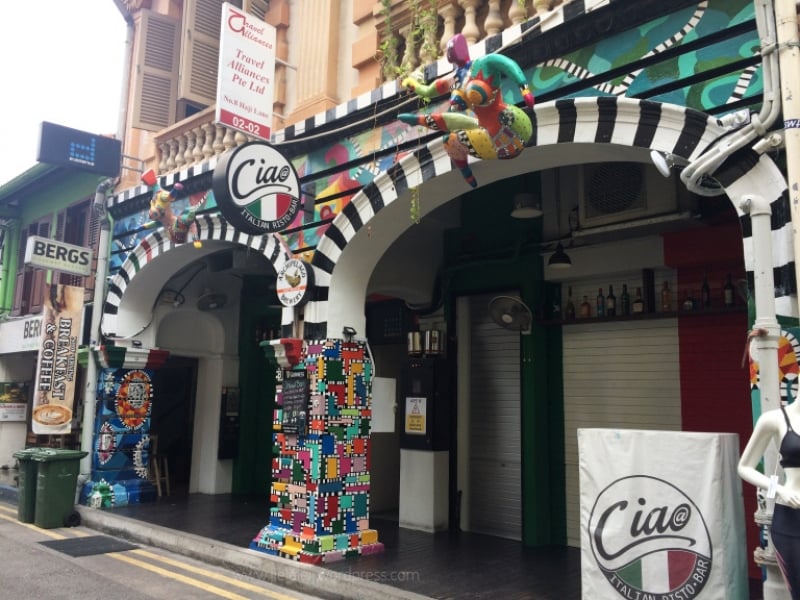 Haji Lane and Arab Street are just in the same vicinity. You know you're in Arab Street already if you see Sultan Mosque or Masjid Sultan, a prominent mosque in Singapore.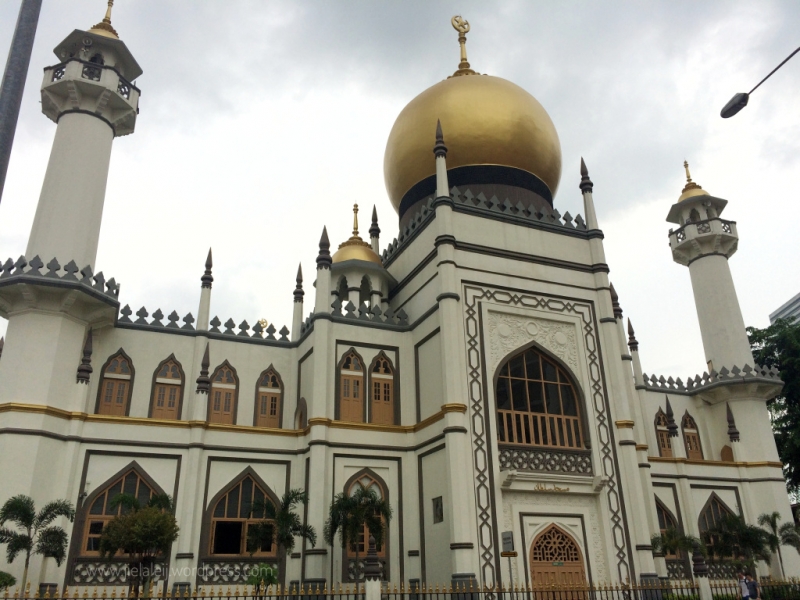 Haji Lane is a narrow alley admired for its charming ambience. This street is bound by adorable cafes, distinctive shops and artsy walls. Every corner is Instagrammable!
When you're in Haji Lane, don't miss the unique cafe called Selfie Coffee where your selfie is printed on top of your beverage. Amazing, right?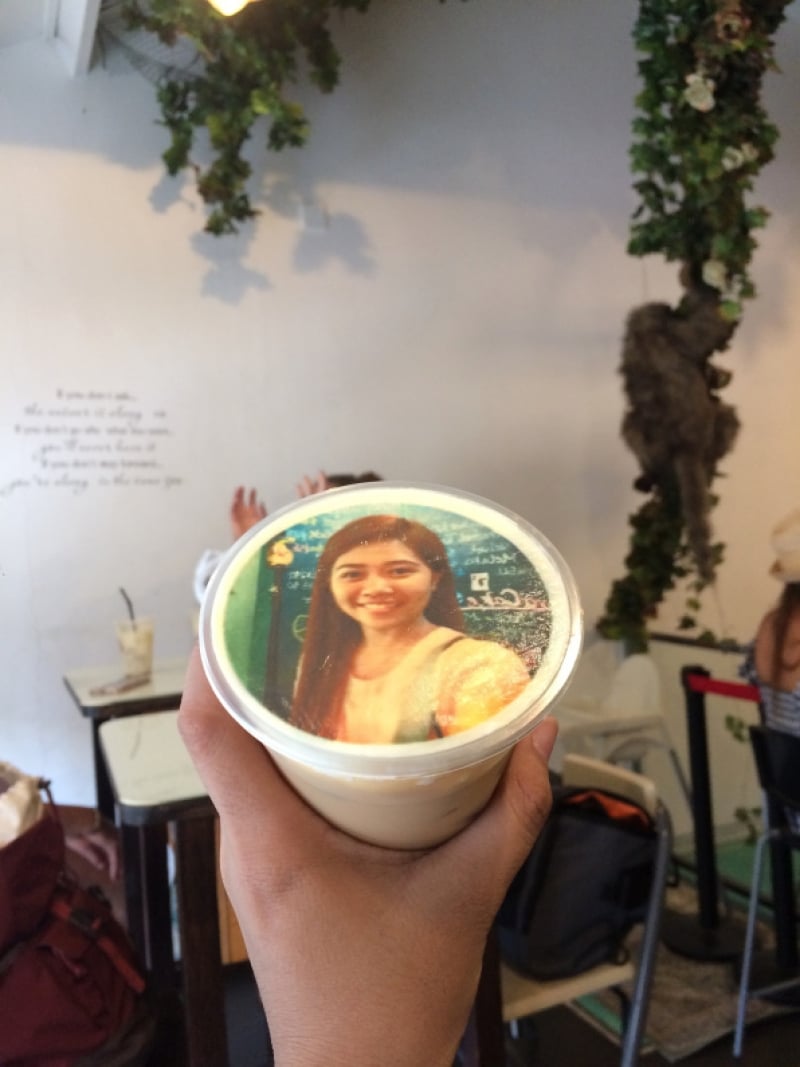 And by the way, I got myself another new friend (Engr. Maricar) who is from Quezon City. I met her in the hostel where I stayed. She arrived the same day I was about to check out, and she accompanied me in my last day in Singapore.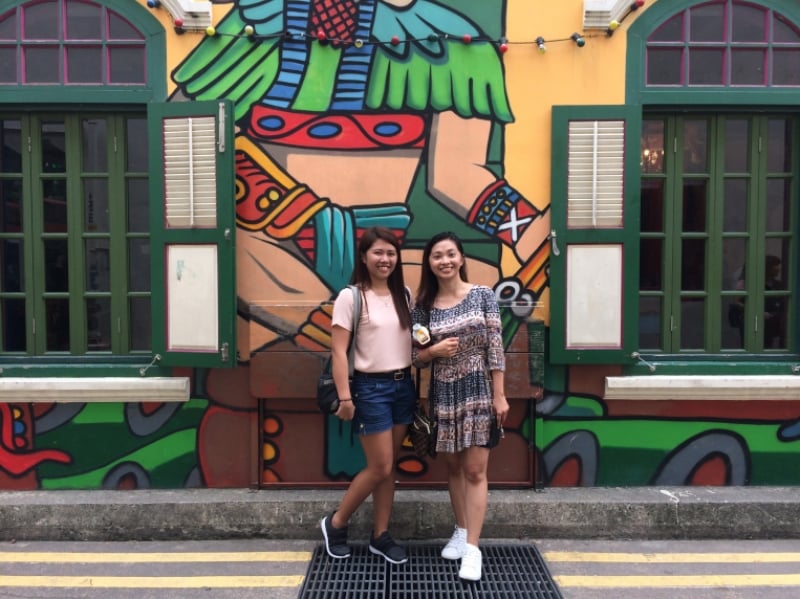 After a quick tour in Little India and Haji Lane, we went back to Chinatown to buy some souvenirs. Then, we went to my hostel to get my things and off to the airport for my flight back to Cebu.
Breakdown of expenses
Airfare (Cebu-Singapore-Cebu): ₱1,700
Philippine Travel Tax: ₱1,620
Airport Terminal Fee: ₱750
Accommodation: ₱2,063
City transportation (Bus and MRT): ₱833.14
Food: ₱1,882.14
Universal Studios: Free
Singapore Zoo with tram tide: ₱873
River Safari with Amazon River Quest Ride: ₱598
Giraffe feeding: ₱189.35
Total: ₱10,508.63
Notes
I exchanged my Philippine Peso to Singapore Dollar here in the Philippines. For Cebuanos, you can exchange it in Alco Credit and Foreign Exchange in Raintree Mall, Ramos, Cebu City.
For my Universal Studios ticket, I got it as a birthday gift from a very sweet friend of mine. The usual price is around ₱2,500.
I didn't include my expenses for pasalubong in the breakdown.
Ref magnets, keychains, ballpens and stationaries are cheaper in Chinatown. I saw a set of 42 pieces of keychains for only S$10. Chocolates are cheaper in the Value Dollar store in Bugis and Chinatown Point.
Also read: Capturing Singapore: 15 Instagram-Worthy Locations
That's it! I hope this will help you in your future travel to Singapore. It may be small but this city in a garden has lots to offer. You will be astonished by its diversity and the discipline of its citizens. I was left in awe!