Like every beach baby, El Nido has always been a dream destination. I've been trying to make an El Nido trip happen for months, maybe years, and there was always something holding me back — a new job, a friend backing out after she found a new job, other trips with other people, and the COVID-19 pandemic keeping us indoors for what felt like forever.
As the Philippines slowly opened up to domestic travel, El Nido remained on top of my travel wish list. And so, in 2020, when I caught sight of a month-long workcation promo in El Nido Coco Resort, it felt like the universe was telling me to get up and leave. Countless lockdowns, cancellations, and many, many apologetic emails to my resort later, I was finally on my way.
Also read: 10 Airbnb Homes in El Nido Where You Can Live Out Your Island Dreams
I wait for no one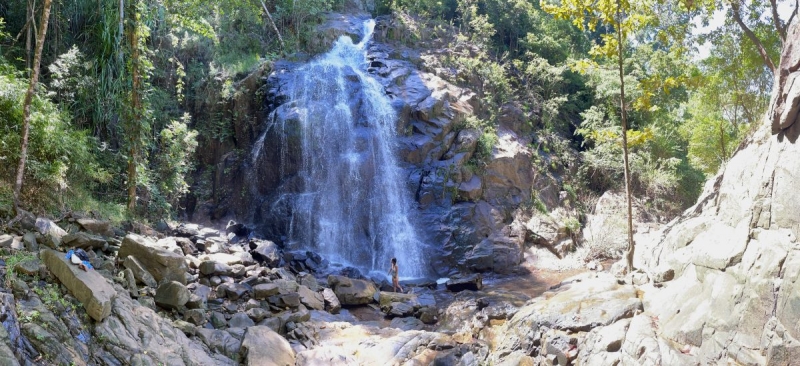 Why travel alone? For me, it was originally as simple as not wanting to wait around for someone else to come with me. Time is ticking by, and not everyone enjoys the privilege of a month-long escape. There's so much of the Philippines to see—will I be able to see them all if I'm waiting for someone willing to jump in the passenger seat?
Moreover, I've come to appreciate the freedom that goes with being alone. Every absence makes space for something else. No long talks with friends, but silence allows for deeper reflection and introspection. I won't have the safety net of a travel companion, but I can also go, stay in, eat, sightsee, and talk as I please. Feel like spending two hours staring at nothing? No one cares! And without worrying about someone else, relaxation is bone deep.
Every now and then, someone will ask me if I'm travelling alone because I'm heartbroken, and it makes me laugh every time. 
Also read: I Spent Two Months at the Beach to Cure a Broken Heart and Here's What I Learned  
Loneliness is inevitable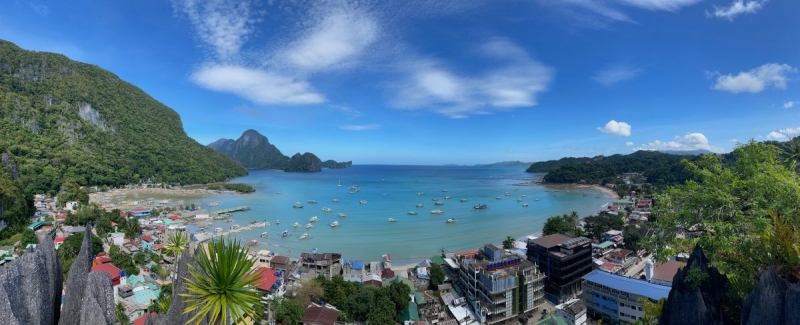 It wasn't my first time travelling solo, but this plan to travel to El Nido marked the longest time I'll be spending by myself. The trip itself wasn't daunting — I was staying within the country, surrounded by fellow friendly Filipinos who speak my language — but I feared the solitude, which I've learned from past trips tends to magnify in new places.
Loneliness is inevitable; I once camped alone and spent the night wondering why I didn't take anyone with me. One morning, I woke up in El Nido on the wrong side of the bed and spent all day inside in total darkness — it was one of my most dramatic moments yet! I say, take a deep breath and lean in the emotion. All things good and bad form the experience.
Also read: 20 Fun Things to Do All Around Palawan, Philippines 
Slowing down is essential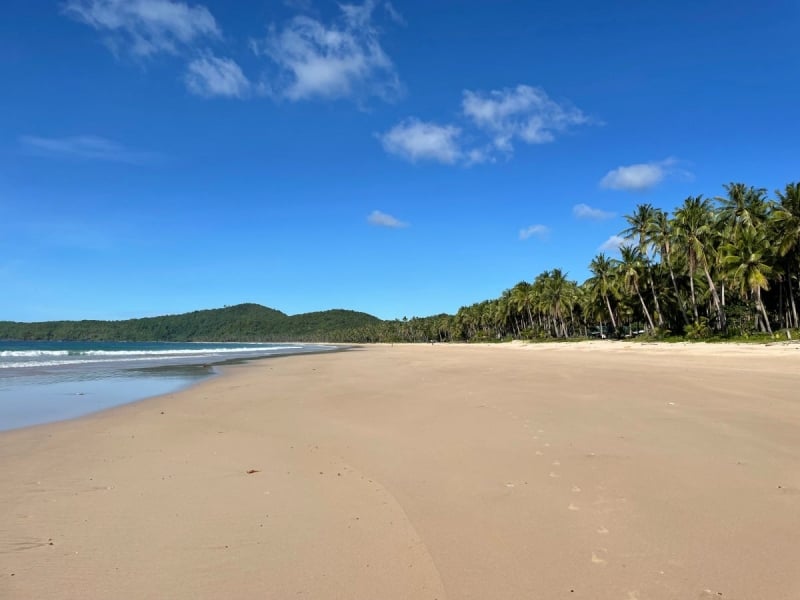 The urge to see everything all at once is real! And with it, the subconscious desire to make every single second worth commemorating. This is especially true when it's your big revenge travel trip to El Nido.
Well, I'm here to tell you to spare yourself the pressure. If you insist on doing something remarkable every single day, you'll run out of money or energy pretty soon. Instead, expect bad days and uneventful days on the road. Besides, the best thing about slow travel is that you have all the time in the world, and you get to soak in the experience without any rush.
Also read: Filipina Explorer Tet Toralba Talks About Slow Travel, Central Asia, and Being Her Own Girl Boss  
Find a routine that works for you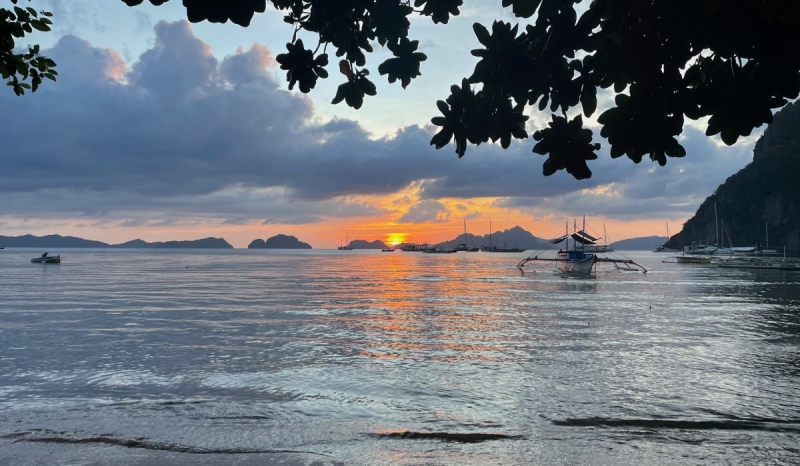 One of the things that can keep you from feeling aimless and lonely when you're spending a couple of weeks on your own is following a routine. It doesn't have to be too serious, as long as it gives you something to get up for on slower days. Plus, it lets you immerse yourself a little deeper in local life. 
On the days I didn't spend on tours in El Nido, I'll wake up and go for a morning run from my Corong-Corong resort to Vanilla Beach and Marimegmeg Beach, roughly 3km away. After a refreshing dip in the ocean, I'll hop on an (expensive) tricycle back to the resort before sitting down for coffee and work. I'll write, eat, and laze around until the day ends. Before retreating to my cottage, I'll always wind down with a stroll on the beach at sunset.
Just say yes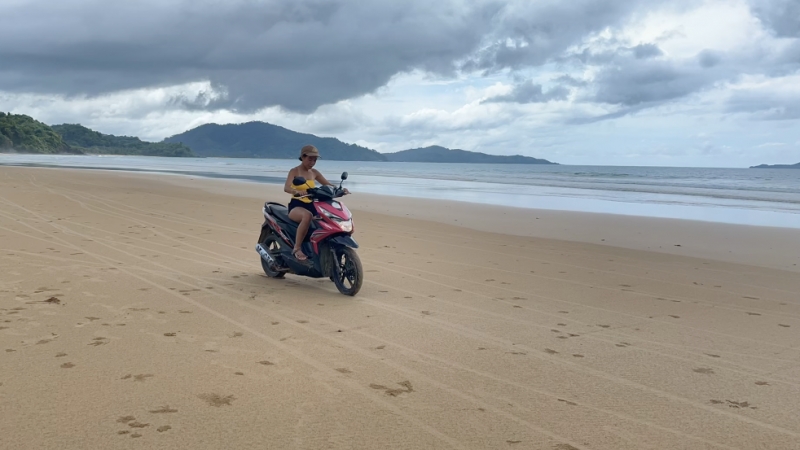 This goes for any traveller, including group tourists chasing unforgettable experiences: Grant yourself the gift of saying yes to unexpected opportunities.
 Some of the best memories I have from my vacation were the moments that didn't make my itinerary when I was planning to travel to El Nido. For instance, I got a tattoo with one of my tour guides in El Nido. In my defence, a "buy 1 take 1" deal came up for just ₱500, and I was never one to turn down a great deal.
I'm an introverted traveller — and that's okay!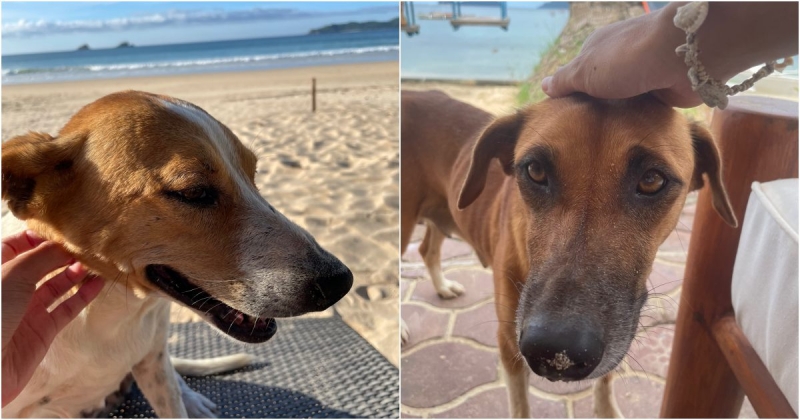 In my mind, solo travellers are free-spirited travellers who'll share beers and swap travel tales with fellow explorers. I'll see these types of tourists together on a pub crawl, hanging out at hostels, and even dancing at buzzy nightclubs. Many appear to be extroverts who enjoy making friends in every place they visit.
Not me. Oh, I'll be fine carrying a conversation with someone next to me. And yes, I'll smile or even make friends with people when the opportunity is there. But I'm not the kind of person with the ease and confidence to party with complete strangers. That's okay; solo travel doesn't have to look one particular way. Instead, I fell in love with floating through experiences on my own — although it can be awkward sometimes.
One time, I was sitting at a bar overlooking the beach waiting for my dinner when crowds swept in and started sitting down all around me. Laughing and talking, they all looked like they knew each other well, while I shrank down my seat right in the centre of it all. (I made a quick escape — and never ate dinner at that bar again.)
Also read: 10 Restaurants in El Nido That Will Complete Your Palawan Experience
That said, make friends with locals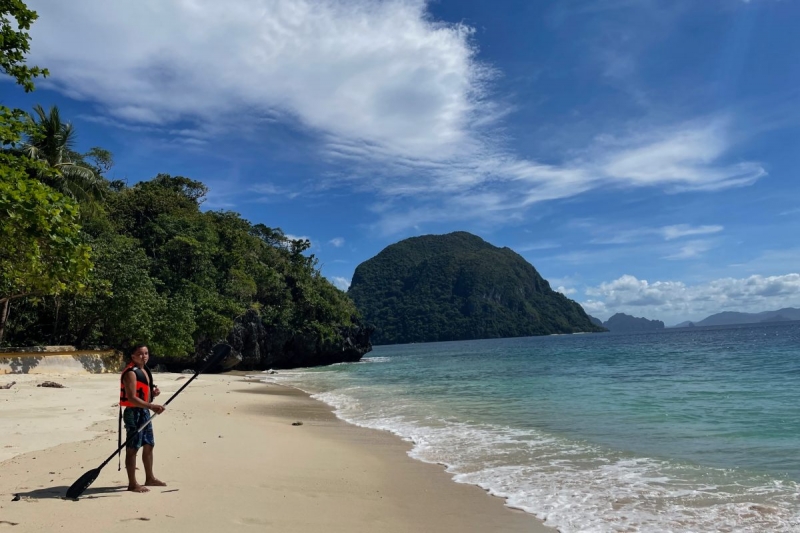 Tour guides, in particular, know all the best spots in the locale. Kuya Juben, who I met on my first week in town, helped me explore the best attractions of El Nido: We went to Duli Beach, discovered a secluded private beach on the way home, got tattoos, and kayaked the pristine coves of Bacuit Bay. 
Not to mention, tour guides are practically trained photographers. Trust me, they know the best angles! Honestly, my island guides were more concerned with capturing good photos of me than I was.
It's not always about ticking places off your bucket list
Before my El Nido trip, I actually thought I was going to see everything — go on all the island tours, explore other Palawan towns, hike a mountain, and maybe even find an undiscovered beach or two. 
Unfortunately, it didn't really happen that way. Fresh off the lockdowns, travelling to towns beyond El Nido wasn't possible when I was there. Moreover, island hopping tours were expensive, because there weren't shared tours available yet due to the pandemic. Pretty early on, it was obvious that I wasn't going to complete the El Nido Tours A, B, C, and D. But missing a few tours doesn't make or break the experience! 
In the end, you'll find that the smallest things stick with you. A delicious Korean hot dog place that's only open a few times a week, working outside for days at a time, and finally landing on a beach after what feels like hours of paddling. Don't let your plans stifle your experience!
Also read: How I Found Freedom as a First-Time Freediver
To this day, I still dream of the wild ocean and remote beaches I saw on my revenge travel to El Nido. Got your own travel story to share? Let us know on Facebook and be our next Featured Traveller!