Contributed by Deexplores
Annyeong! It has been over a year since my last visit to South Korea. It was a memorable trip — travelling solo, experiencing Chuseok, and seeing North Korea from a distance.
That trip has stirred my interest to travel alone more, and if I get to have the chance. Travelling solo is truly liberating. I am no pro solo traveller, but I try my best to share what I know in hopes of helping and inspiring other aspiring solo travellers.
That said, here are 10 tips which I think would be really helpful once you've decided to book your tickets to the Land of the Morning Calm — South Korea.
Also read: Solo in Korea: 8 Tips for a First-Time Female Traveller
1. Get a pocket Wi-Fi or buy a sim
Renting a pocket Wi-Fi or buying a local sim won't hurt your budget, trust me.
You can easily borrow a pocket W-iFi or purchase a local sim at Incheon International Airport or through other third-party travel apps. Just be sure to read the reviews first and check which one is more favourable for you.
I rented a pocket Wi-Fi at Incheon International Airport for only ₱708 (US$14). They did not ask for any deposit fees nor charge my credit card for a security deposit. I was connected during my entire trip! What's even better is that South Korea has one of the fastest internet connections in the world.
2. Take the AREX Express or All Stop Train from the airport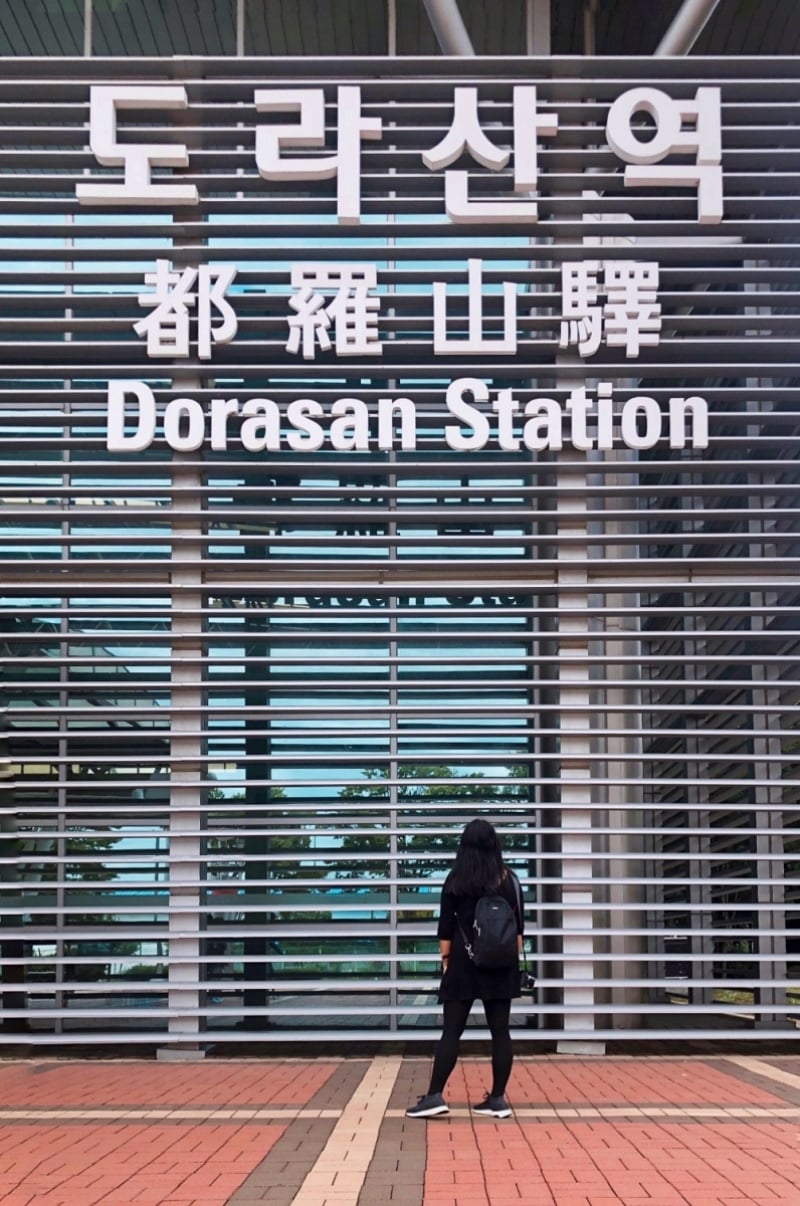 Express Train is the premium train that runs non-stop between Incheon International Airport and Seoul Station. It is by far the fastest and most comfortable option.
The journey time from Incheon International Airport Terminal 1 to Seoul Station takes approximately 43 minutes. If you're coming from Terminal 2, it'll take you 51 minutes to get to Seoul Station. The fare for adults is ₩9,000 or ₱392 (US$7.5). Meanwhile, the fare for children is ₩7,000 or ₱305 (US$5.8).
All Stop Train is a commuter train connected to Seoul Metro lines, helping you travel to Incheon International Airport, Seoul, and other surrounding areas. The journey time from Incheon International Airport Terminal 1 to Seoul Station is 59 minutes. If you come from Terminal 2, it'll take you 66 minutes. This option is also cheaper than the Express Train. You can easily purchase your tickets from any ticket machine, customer information centre, or by using a T-Money Card.
If you are in a hurry, get the AREX Express to get to Seoul. If you've got plenty of time and on a budget, take the All Stop option.
3. Download mobile apps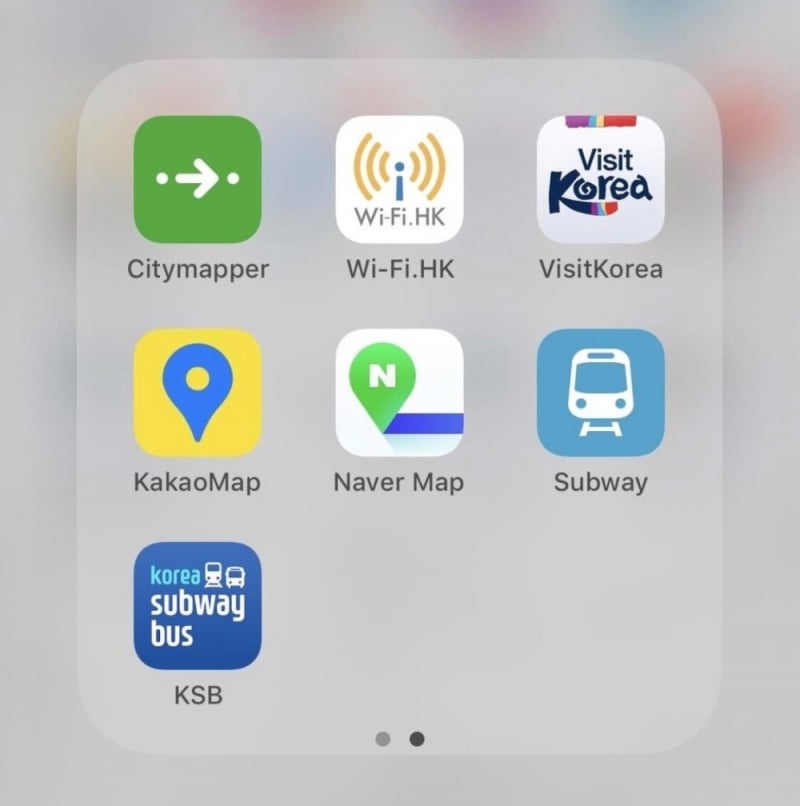 The Google Maps app works in South Korea. But if you're not comfortable or if you have a hard time using it, try to use Naver Map or KakaoMap instead. Also, download the Subway app and Korea Subway Bus app for public transportation reference.
Also read: 8 Underrated Travel Apps You Should Try
4. Avail of free hotel breakfasts
While I was still planning my trip, I already noticed that most, if not all, hotels, hostels, and even bed and breakfast places offer free breakfast. Some may not be as fancy as to have a good buffet spread. However, having the option to grab a quick bite free of charge before heading out, to me, is already a great deal.
5. Accommodation: Shared or private?
This was one of the things I had to make sure I get right. It wasn't my first time reserving a place for myself. I did it when I travelled solo to Singapore where I stayed in a capsule/dormitory-type space. Personally, I did not like the experience. I'm not the outgoing type of traveller. I may strike a conversation with some people but most of the time, I just observe and keep quiet. Staying in a shared space wasn't the problem, I was fine with it. I just struggle with socialising at times.
Choosing your accommodation will really depend on your preference. Based on experience, I still prefer a private space. So I was really careful about picking where to stay in South Korea. I wasn't expecting to book a hotel since I was looking at hostels and Airbnbs for cheaper deals. I just got lucky I found a great deal online. I was able to book a five-night stay in a hotel for approximately ₱5,000!
I got the room to myself. I got my own bathroom and free breakfast buffet for a cheaper deal as well. Most places, hotels, hostels or Airbnbs offer private rooms for solo travellers but bathrooms are mostly shared.
Also read: 10 Chic Airbnb Listings for Your Next Stay in Seoul
6. Bring power plugs
In South Korea, power plugs and sockets are of type C and F. The standard voltage is 220 and the standard frequency is 60 Hz. Bring a power adaptor and an extension wire or socket. Believe me, you're going to need them!
7. Dine at solo traveller-friendly restaurants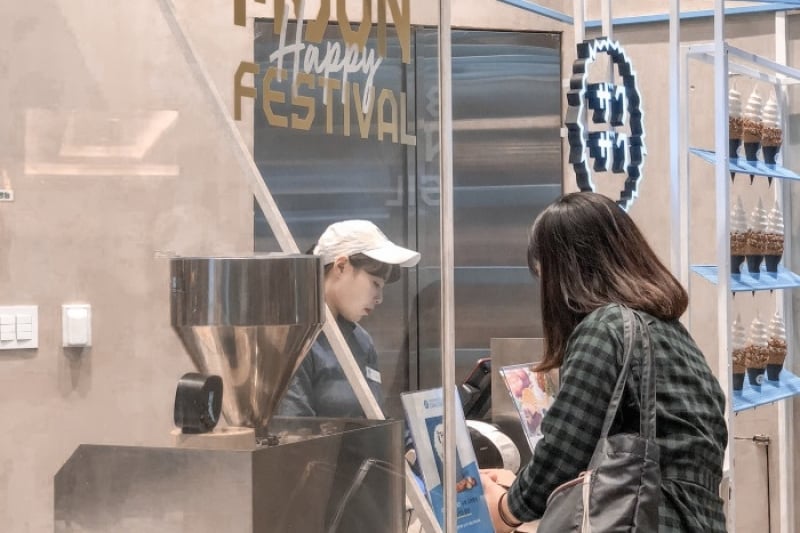 Travelling solo also means you got no one to share your meals with. And if you're like me who feels uneasy eating alone, you will probably struggle to adjust… at first.
What I've noticed in South Korea is that people are used to being in groups. Unlike Japan, the people are used to living solo, eating solo, commuting solo, and the likes. On the other hand, I can only count the number of times I've seen someone eating alone in South Korea. I actually found it hard to dine alone as well.
Most of the restaurants cater to groups. Some of these restaurants will likely refuse to serve you when you're dining solo, which I experienced myself. There was a restaurant that gave me a separate menu because I was eating alone. Another restaurant charged me as if two people were dining.
Nevertheless, I still enjoyed finding cute cafés and restaurants that accommodate solo diners. I even took the courage to talk to strangers so I could eat Samgyupsal.
8. Take advantage of public transportation
Commuting in a foreign country might be a challenge for some people, but I really enjoy the experience. Navigating an unfamiliar territory can be overwhelming at times; but once you get the hang of it, everything will be a breeze. In the same way, South Korea's subway map might be overwhelming to look at at first. But once you've done several rounds, you can say it's easy to navigate.
When you're travelling solo, you won't have anyone to share the confusion with. You really have to do it on your own. But what's exciting is that even when you get lost, the experience will still be great, at least in my experience. Just don't let it get to you and just enjoy the journey!
I find South Korea's subway system very efficient. Even their bus system is great, as the routes are easy to understand. But if you don't have the patience to learn all these things, you can simply ride a taxi, which is relatively cheaper in South Korea.
Also read: Commute Etiquette: 10 Things Filipinos Should Know By Now But Don't
9. Consider avoiding amusement parks
It was a constant battle in my brain, but I ended up not going. If you are not the type who likes parks and extreme rides, I suggest skipping the amusement parks in South Korea and just do something else. Try visiting the North Korean Border or go paragliding instead!
10. Be flexible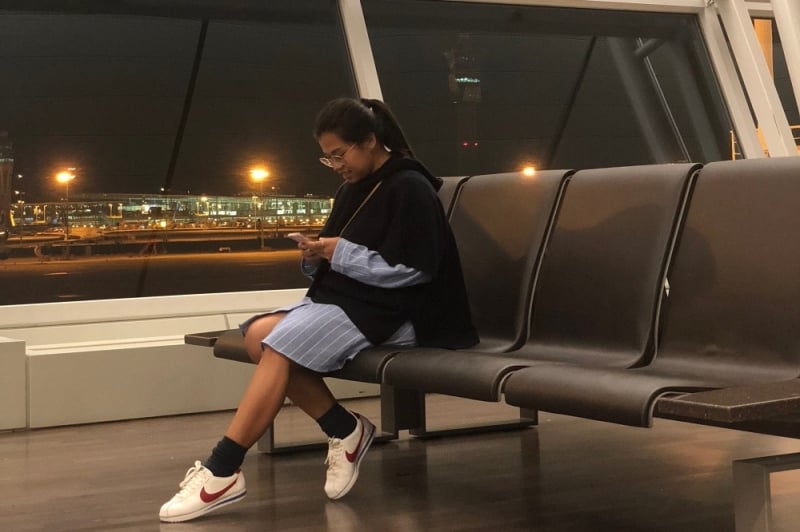 Each person has different interests and priorities when they travel. Most of the time, these range from food and shopping to culture and adventure. As for me, I usually choose food, culture, and adventure over anything else.
But all these will change if you are travelling solo. You will really have to let go of a lot of things. You will probably not follow your itinerary, or if you do, you will end up changing it last minute. And that's okay. What's important is you are having the best time!