This year, I'm trying my best to keep a journal in my attempt at self-care and personal development. So far, I've found that the tangible act of free-flow writing allows me to organise my thoughts and ideas. More so, it helps me free up some headspace. But just like any other habit, journalling takes quite some time (and lots of patience) to get used to. And if you're like me, you might find it hard to stay consistent if you're not motivated enough. Thus, I've scoured the internet for stationery items for bullet journaling that might inspire you to make it a habit, too!

Also read: 2022 Planners: Our Top Picks & Where to Buy Them 
Essential stationery items for bullet journaling to buy online
1. This hardbound linen cover journal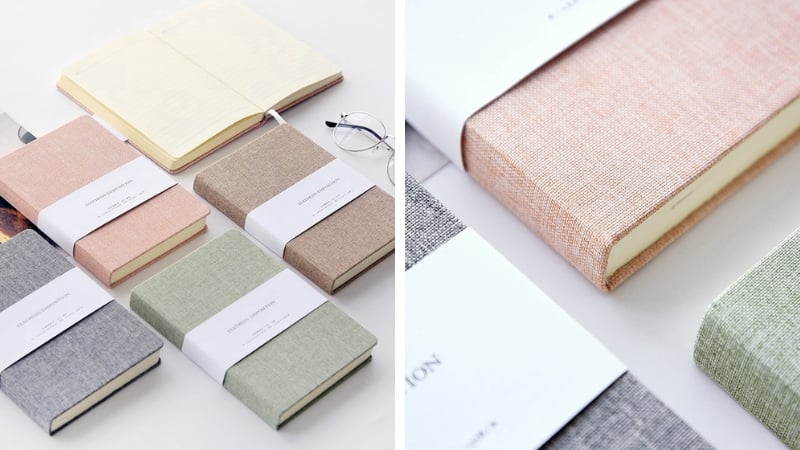 Looking for the perfect journal doesn't have any rules, and you're free to choose whichever you fancy! They come in a variety of colours, sizes, designs and even paper styles to select from. While grid and lined paper are perfect for that clean look, I personally like the feel of blank pages. This linen hardcover journal is ideal for bullet journaling, scrapbooking, and sketching!

Available on Shopee for as low as ₱189.
2. This bright-coloured and pastel washi tape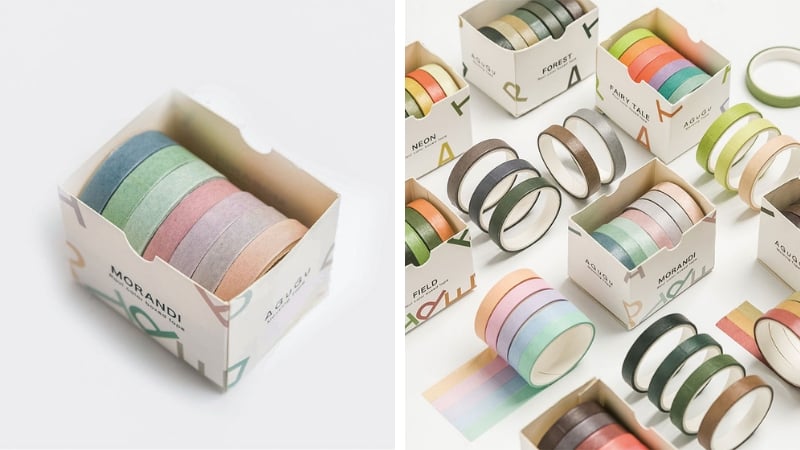 If you're a fan of all things artsy fartsy, then you probably know all about the washi tape craze. Not only do they come in the most adorable designs and colours, but they're quite a versatile stationery item for bullet journaling, too. Did you know that the term "washi" literally translates to "Japanese paper"? This decorative adhesive tape came into existence for craft purposes as well! 
Available on Shopee for as low as ₱43.
3. These writable sticky tabs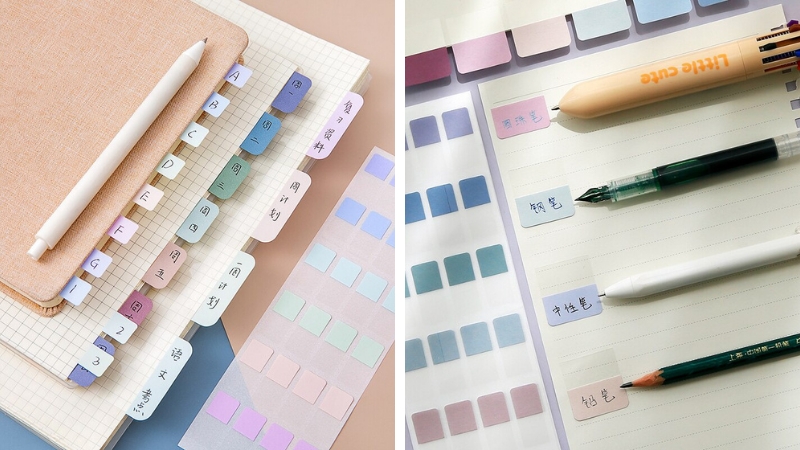 These sticky flags double as bookmarks for your bullet journal or your current reads. If you find yourself going back and forth between pages, these little things definitely come in handy. The best part? They're writable and easily repositionable, so you can use them over and over again! 
Available on Shopee for as low as ₱48.
4. These patterned paper for DIYs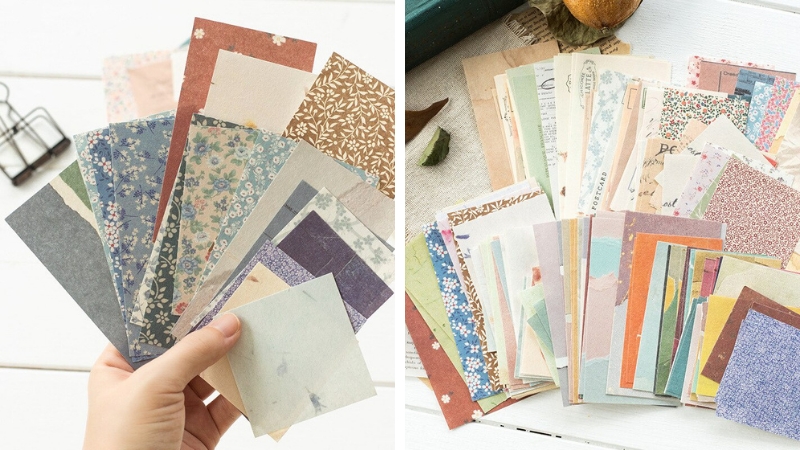 This pack of stylish scrapbooking paper adds more personality to any blank canvas. The sheets are quite the versatile stationery must-have because you can use them to jot down notes and make letters. Each pack comes with various designs and patterns to choose from, so you get the most out of your purchase.
Available on Shopee for as low as ₱36.
5. These adorable emoji stickers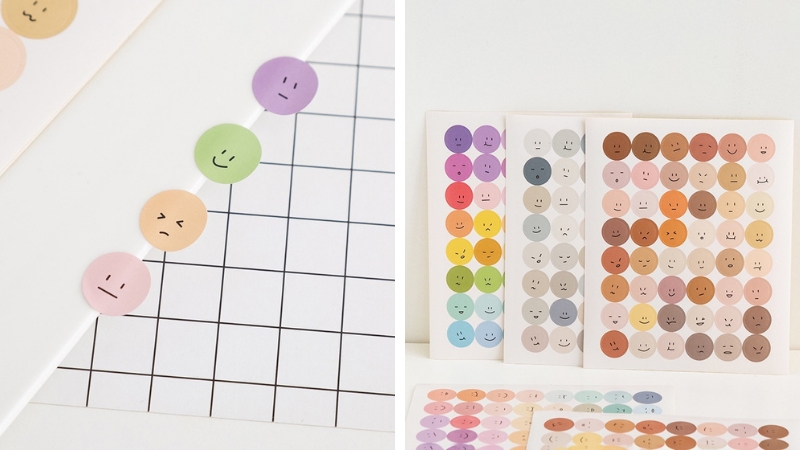 No doubt that stickers are the ultimate stationery necessity. Stickers have gone from being a childhood favourite to one of the trendiest items today. Post notes on your wall, decorate your journal, or seal a letter. You can do pretty much everything with these tiny things. If you're just as obsessed with stickers as I am, then you might find this sticker pack especially charming. 
Available on Shopee for as low as ₱36.
6. These character memo pads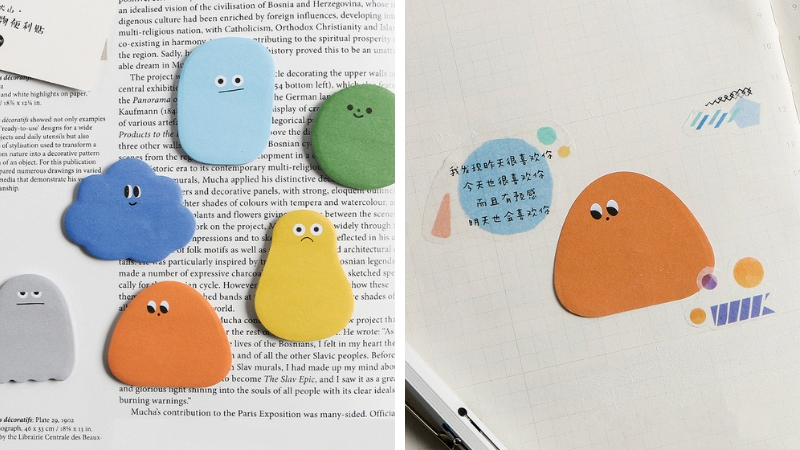 Memo pads are one of the most common and staple office supplies to have on your desk. They're great for any purpose, but they particularly come in handy whenever you need to scribble a short note. If you find the standard yellow square memo pads a little too boring for your taste, then these will definitely delight you. 
Available on Shopee for ₱28.
Also read: 7 Aesthetic 2022 Calendars to Help You Plan the Year in Style 
7. This 10-piece brush pen set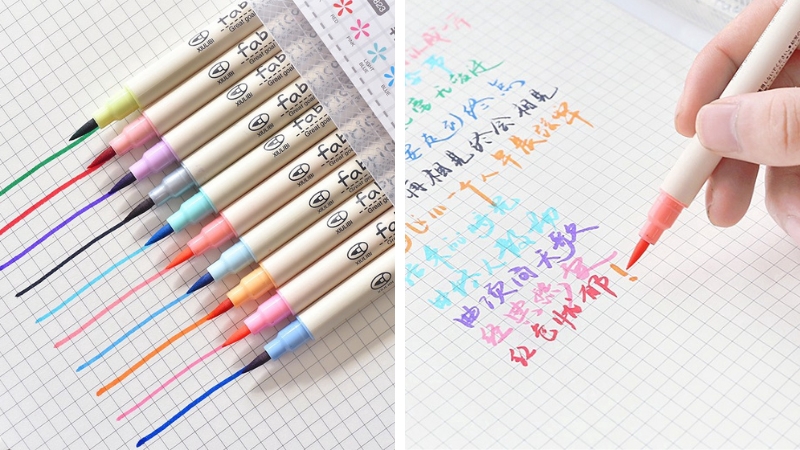 What's a bullet journal starter pack without writing materials? These brush-style markers are perfect for practising those calligraphy skills you've been trying to hone! They come in bright and bold colours that'll surely stand out on any plain piece of paper. Additionally, their flexible bristles allow for finer and more dynamic strokes — something you might find useful for cursive lettering.

Available on Shopee for ₱197.
8. This functional glue stick pen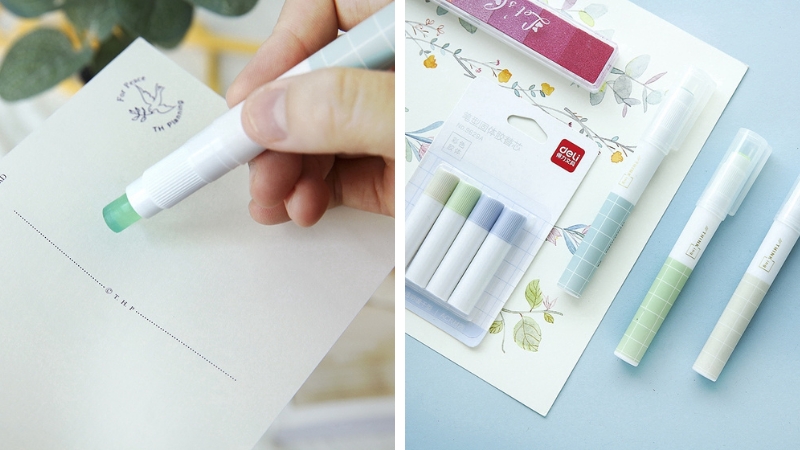 Bulky glue bottles take up way too much space in your pen pouch. So, you might find them a little inconvenient to carry around even when they're essential stationery items for bullet journaling. If you prefer a practical and compact design, this glue stick pen gets the job done. You'll have more room in your work bag to store other favourite pens and markers! 
Available on Shopee for as low as ₱26.
9. This handwriting alphabet stamp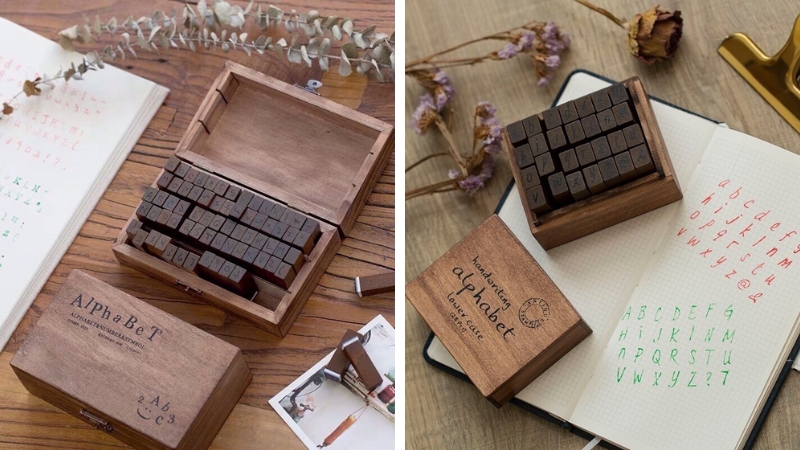 Stamping is always a great idea for customising pretty much anything and everything! That being said, rubber stamps are perfect for decorating greeting cards, letters, scrapbooks, and other stationery items. Alphabet stamps come in all sorts of fonts and designs, but these have a handwritten style for a more personal feel. 
Available on Shopee for as low as ₱128.
10. This gradient stamp pad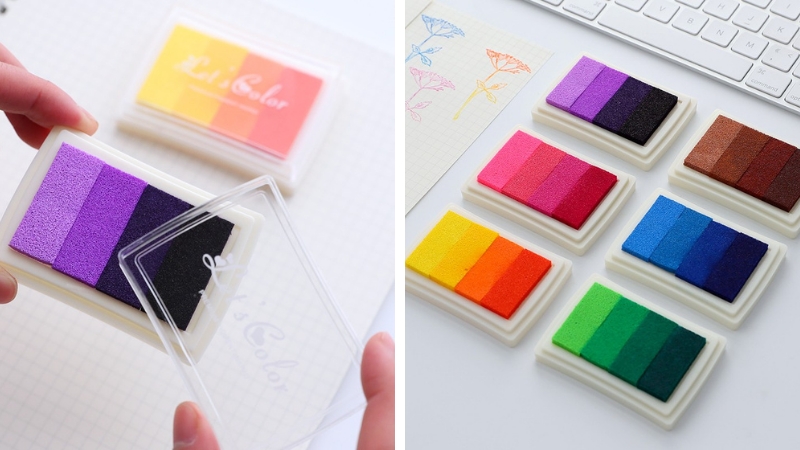 Most stamp pads usually come in one solid colour, but these vibrant gradient stamp ink pads add that extra oomph! These definitely make your stamp designs stand out and can make any craft making activity a lot more fun. On top of that, these don't dry quickly and are sure to appear highly pigmented on plain kraft paper. 
Available on Shopee for as low as ₱22.
Also read: 13 Must-Have Workspace Items to Add to Your Desk 
If you're trying to make journaling a habit this year, then maybe these cute yet functional finds might motivate you. Of course, it takes more than just stationery items for bullet journaling to be integrated into your daily routine. What's more important is allowing yourself to value the process over the end goal. After all, journaling should feel like a therapeutic act of self-care rather than a task. Hope you enjoy embarking on your journey to deeper self-discovery!
---
This article contains affiliate links. When you make purchases through these links, we may earn a small commission at no additional cost to you.