When the real world gets a little too troubling, getting lost in a good movie or TV series is always a welcome form of escape. If you've already binged on the best that your chosen platform has to offer, then it's time to switch streaming sites. Fortunately, there are quite a lot of them that are locally available. Here are a few streaming sites in the Philippines you should definitely check out — especially while we can expect to be spending a lot more time at home in the near future.
Note: We recommend taking breaks in the middle of your binge-watching sessions. Rest your eyes, stretch, and have proper meals in between! Don't forget that your physical health matters, too.
10 Streaming sites in the Philippines that are worth checking out
1. HBO Go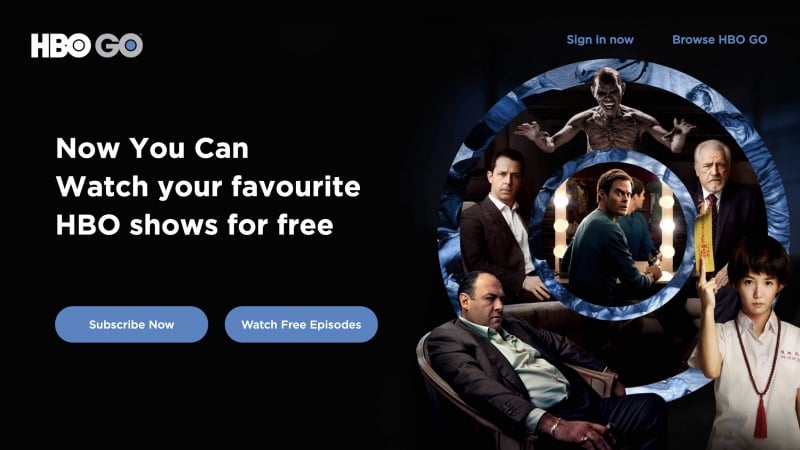 Price: Limited titles for free; seven-day free trial, ₱149/month afterwards
In the past, it was easy to say no to HBO Go — there was a time it was only available to SKY Subscribers. But now, Android and iOS users may also avail of this streaming service on GooglePlay and the App Store!
With HBO Go, you'll have access to all of HBO's movies and shows, as well as those of its partner channels: HBO Family, HBO Hits,  HBO Signature, Cinemax, and RED by HBO. These include popular series like Game of Thrones, Westword, Chernobyl, and The Handmaid's Tale. You'll be able to view HBO Originals at the same time they're being shown in the US, too.
Subscribers can enjoy unlimited and simultaneous streaming on two devices; a total of five devices may be registered to a single account. In addition, you'll also be able to avail of up to 20 downloads so you can watch movies and series offline!
Also read: HBO Go Asia Is Letting Us Stream Shows for Free
2. Amazon Prime Video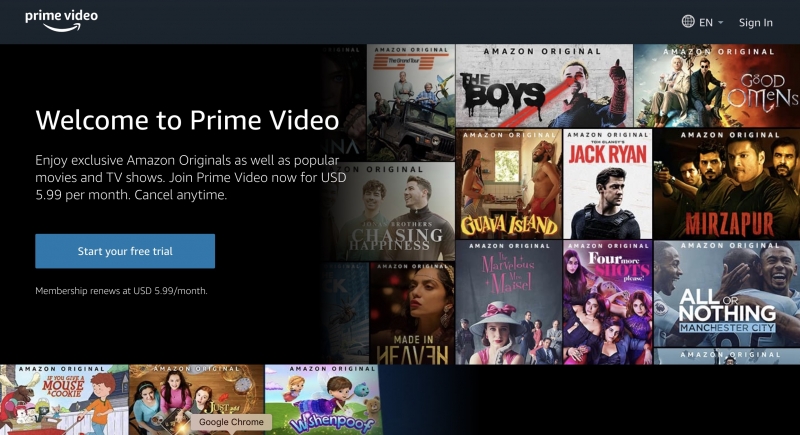 Price: 30-day free trial, $5.99 (₱303.61)/month afterwards
Definitely one of the more underrated streaming sites on this list, Amazon Prime Video allows subscribers to stream Amazon Originals and an entire lineup of popular movies and TV series. Best-loved Amazon Originals include The Marvelous Mrs. Maisel, The Man in the High Castle, and Modern Love. You'll also be able to stream old favourites like The Office, Parks and Recreation, and Downton Abbey!
With this streaming service, users can stream shows and movies from the web or on the app via their phones, tablets, and smart TVs. Up to three users can use the app at a single time! To add to that, you can also make use of Amazon Prime Video's download feature in order to enjoy your desired videos while you're on the go or when you're not connected to the Internet!
3. Netflix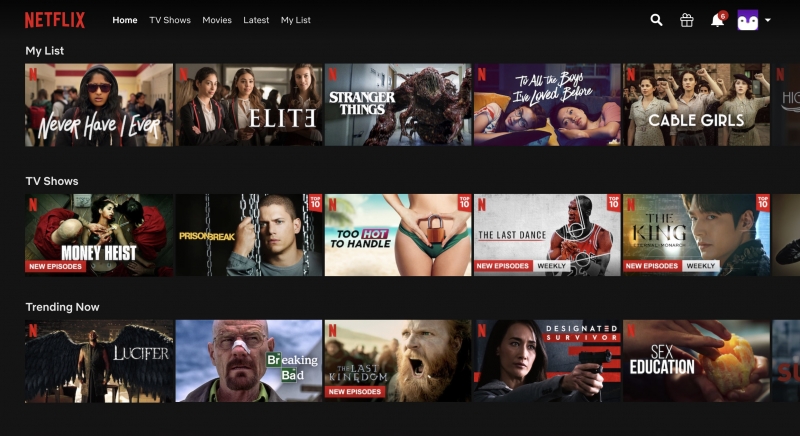 Price: ₱149 for mobile only; ₱369 for basic; ₱459 for standard; ₱549 for premium
Of course, what's a list of streaming sites without Netflix? Definitely a crowd favourite, this service is known for its generous library of movies, TV shows, and documentaries — from award-winning titles, to #throwback classics, to original films and series.
What we love about Netflix is that it's got a range of subscription types that cater to the needs of different users. Depending on your priorities — whether it's video quality, the option for different users to stream videos simultaneously, or being able to use the app on different devices — you'll certainly find something to your liking!
Regardless of the subscription you choose, you'll be able to take advantage of features such as unlimited video streaming free of ads and downloading videos for offline viewing. Plus, Netflix comes up with personalised recommendations based on what you watch — so you can keep streaming to your heart's content!
Also read: 8 Spanish TV Series You Should Definitely Binge-Watch on Netflix
4. iflix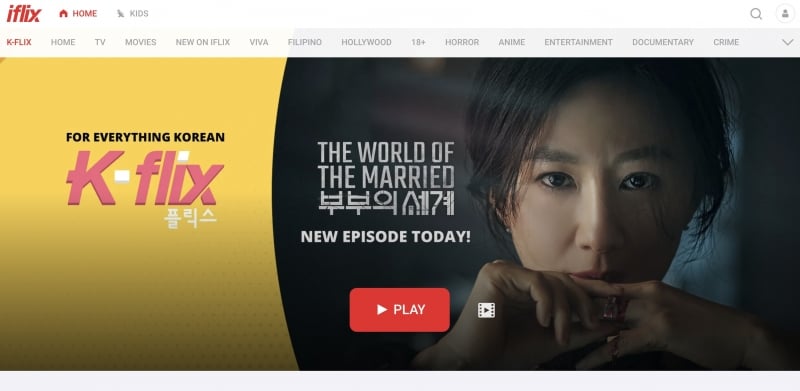 Price: Limited titles for free; 30-day trial for iflixVIP, ₱129/month afterwards
Streaming sites like iflix don't get enough love, if you ask us! Can you believe that with this service, you can enjoy unlimited streaming of a wide range of Asian titles — without ads — for free?
From Pinoy classics to Korean, Indonesian, and Thai films and series, iflix has got you covered — no sign-ups required. Additionally, they also have a limited selection of Western titles available for your viewing.
Most notably, this site has a "K-flix" page for those who love all things Korean. It allows you to stream your fave local teleseryes like On the Wings of Love, Pangako Sa'Yo, and Dolce Amore. Local films like Sid and Aya and LSS (Last Song Syndrome) are available here, too. If their free offerings aren't quite enough, all you'll need to do is sign up for iflixVIP in order to get access to their complete lineup. It's enough to keep you occupied for ages!
5. HOOQ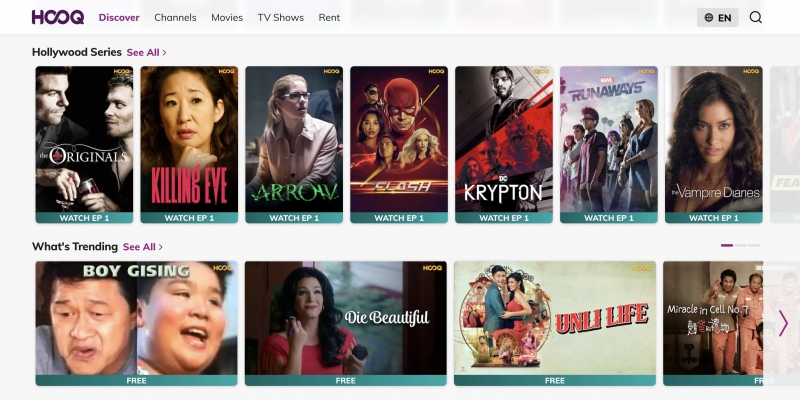 Price: Limited titles for free; seven-day free trial, ₱149/month afterwards*
We're all about streaming sites that offer ad-free viewing without extra charges! HOOQ offers a selection of movies and TV series that anyone is free to stream without the need for an account. Subscribers, however, will be able to have access to their complete library.
Among their noteworthy free offerings are award-winning local film Ulan, featuring Nadine Lustre; as for series, the entire first season of the critically acclaimed Killing Eve is available for free!
Note: HOOQ subscriptions are disabled for the time being; however, you can still enjoy their free offerings, no sign-ups required.
6. iWant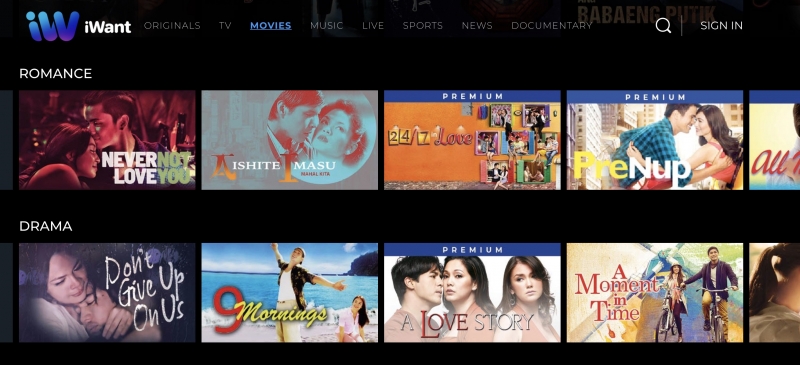 Price: Limited titles for free; ₱120/month
What true blue Pinoy wouldn't love access to a library of locally made films and teleseryes? Of all the streaming sites in the Philippines, iWant is the one to check out if these are what you're after!
They offer a range of titles for free, while others are available on a pay-per-view basis. A premium subscription will get you unlimited access to their full set of offerings! Subscribers get to enjoy both current and old ABS-CBN movies and shows, talk shows, news and current affairs programs, and iWant exclusives.
At present, free movies include titles such as Kita Kita, Never Not Love You, Meet Me in St. Gallen, and The Hows of Us. You can also watch shows that won't require an account from you; these include Ang Probinsyano, Maalaala Mo Kaya, and Pangako Sa'Yo!
7. Viu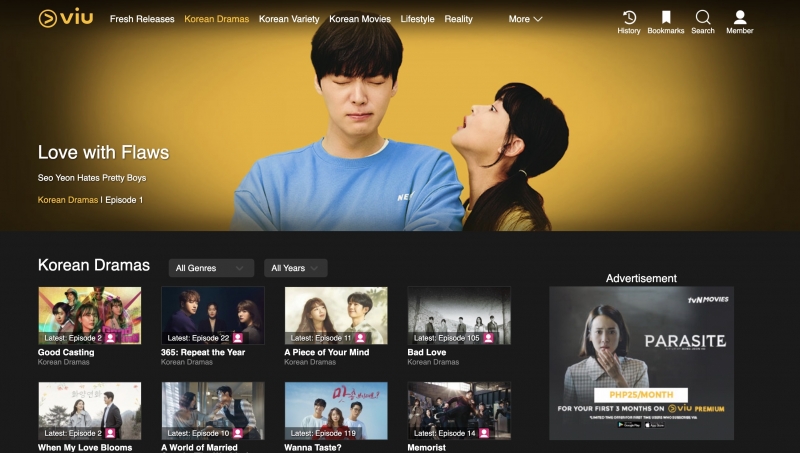 Price: Free with ads; ₱129/month for premium subscription
One of the most popular streaming sites in the Philippines for viewing everyone's much-loved K-dramas, Viu has much more to offer than just Korean titles. This Asian streaming service also offers movies and TV series that originate from Japan, Taiwan, Thailand, Hong Kong, and China. Thankfully, English subtitles are available for all of these!
Without any need for sign-ups, you can watch Viu's free offerings via their website. Register for a free account to enjoy features such as downloads for offline viewing as well as access to episodes 72 hours after their original airing date.
When you avail of Viu Premium, on the other hand, you get to enjoy streaming with zero ads, full HD resolution, earlier access to newly aired episodes, and more exclusive perks!
Also read: I Watched a K-Drama for the First Time and I Regret Nothing!
8. Viki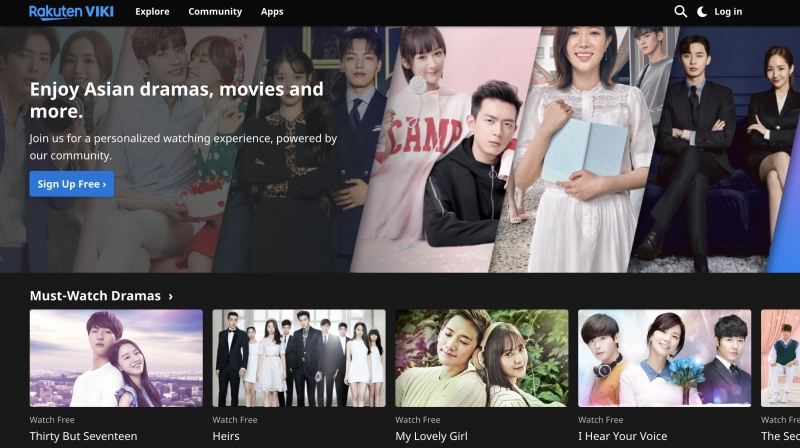 Price: Free with ads; Seven-day free trial, ₱0.83/month for basic and ₱4.17/month for standard afterwards
Asian streaming sites are apparently a big thing, as we have yet another one to add to this list! Viki is another service favoured by K-drama lovers; it's also packed with Chinese, Taiwanese, and Japanese titles. 
Enjoy their content for free, however being interrupted by ads will certainly be inevitable. Subscribe to their paid services to enjoy ad-free streaming and high-definition viewing! Avail of their standard membership in order to gain access to Viki's lineup of movies, as well as early access to on-air programs.
9. AppleTV+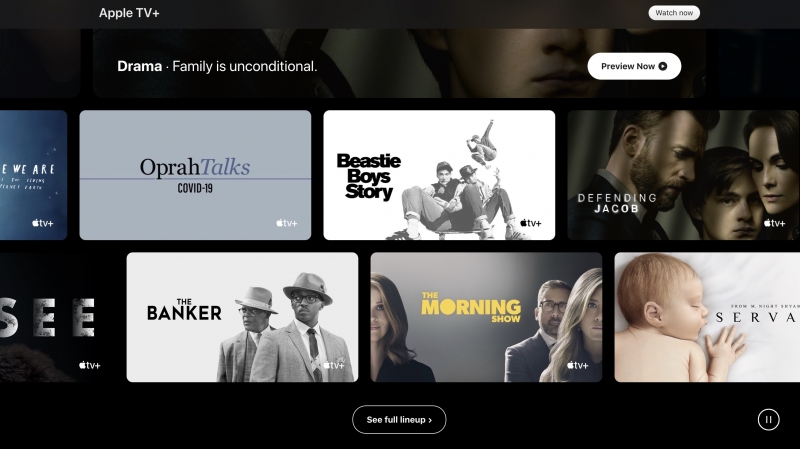 Price: Seven-day free trial; ₱249/month afterwards
Who knew Apple had its own streaming service, too? AppleTV+ features Apple Originals — a load of original series, dramas, documentaries, and more that are just waiting to be discovered! Interesting Apple Originals include The Morning Show, which features Jennifer Aniston, Reese Witherspoon, and Steve Carrell; See, with Jason Momoa; Dickinson, starring Hailee Steinfeld; and Oprah's Book Club, with none other than Oprah Winfrey.
Once you're subscribed to AppleTV+, you can watch series and movies via the AppleTV app on your iOS devices and selected smart TVs. In addition, families will love that up to six members can share a subscription! Videos can also be downloaded to your devices, so you can view them any time.
10. YouTube Premium

Price: One-month free trial, ₱159 for afterwards; special prices include ₱95/month for students, ₱239/month for families with up to six members
Our favourite site for watching videos about anything and everything, YouTube launched YouTube Premium in the Philippines in late 2019. If much of your time is spent streaming videos about just about any topic under the sun, then this particular streaming site will definitely tickle your fancy!
YouTube Premium allows for a viewing experience free of those pesky ads (don't you hate the ones that come right in the middle of what you're watching?), downloading for offline viewing, and access to all YouTube Original content. The best part: You can finally keep YouTube playing in the background when you're shifting in between apps and when your screen goes off!
Also read: 18 World-Class Museums You Can Explore on a Virtual Tour
From free services to paid subscriptions you can share with your family and friends, this list of streaming sites in the Philippines certainly has something for you. Take your pick and start streaming — so many binge-worthy titles await!
---
Featured image credit: Netflix; Mollie Sivaram | Unsplash.