I went on a vacation to Taiwan with my best friend last 14-18 February 2018. Yup, we coincided with the Chinese New Year (CNY) holidays, the exact day being 16 Feb (I'm not Chinese and my friend doesn't practice any Chinese traditions even though she has Chinese blood). We were really excited, but at the same time, we weren't sure what to expect. Was it going to be crowded in Taipei? Will the shops be closed?
Googling the answers was easy enough. We read that tourist destinations were still sure to be open, and that included the shopping areas and night markets. But you can't always rely on what the internet says, can you? So with a lot of excitement and a little bit of doubt, we flew to Taiwan on a Wednesday morning. Allow me to describe what it was REALLY like to spend Chinese New Year in Taiwan.
Also read: Entering Taiwan Visa-Free: My Experience & Actual Process for Filipinos
1. Taipei's decors are shining shimmering splendid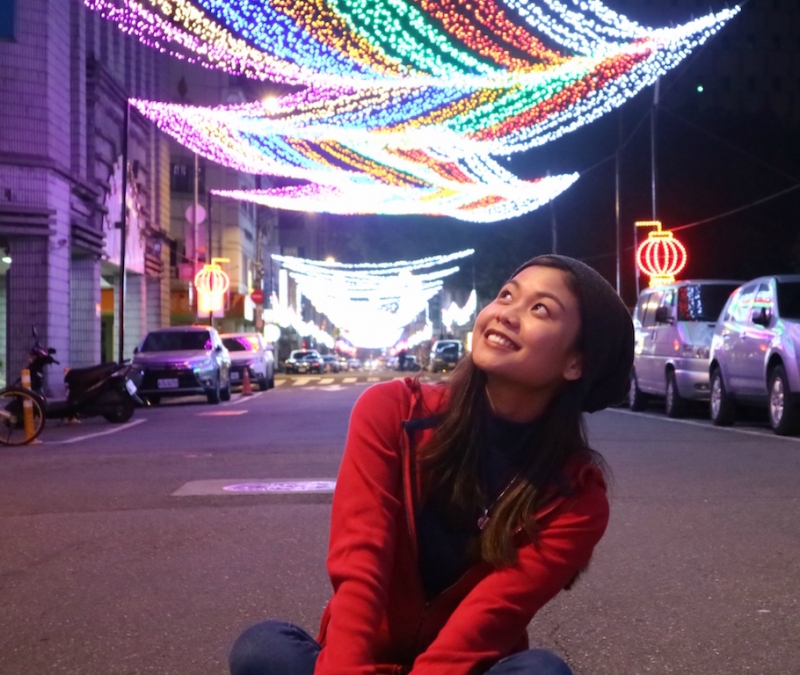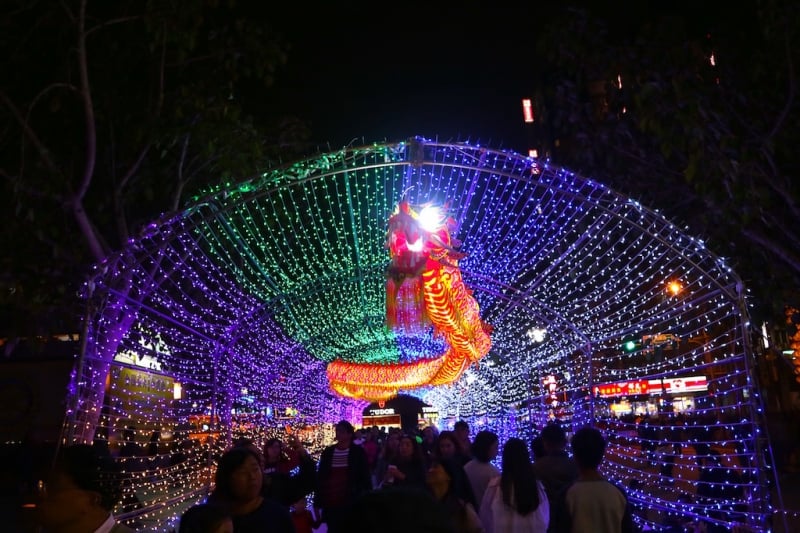 Taipei has the most amazing and colourful night lights during CNY. They really make it a point to make their city look festive during this time of the year, just like how the Philippines lights up at night with parols during Christmas to New Year.
2. The free city walking tours are still open for business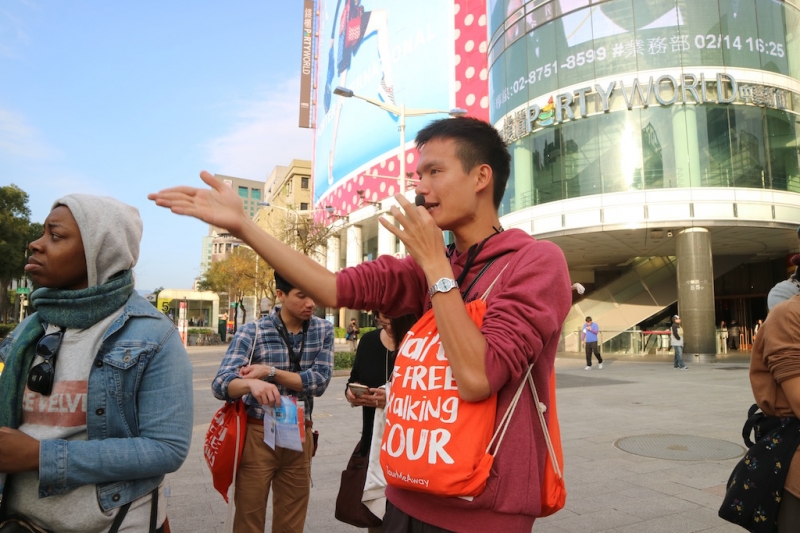 Thank God for free city tours in Taipei! It saved us money, we got to learn a lot, and the tour guides were really helpful. We had a free walking tour on our first day, which was two days before CNY, and our tour guides told us to stock up on some food in case we couldn't find a place to eat on the eve of CNY. Our second free walking tour was on CNY itself.
I'm pretty sure paid tours were also open for business during this season, but considering that tourists don't have to pay for walking tours, it's quite generous of their government to continue the free tours on an important holiday. You can know more about Taipei's free walking tours here. Their tour guides speak very good English.
3. The night markets and shopping districts are still open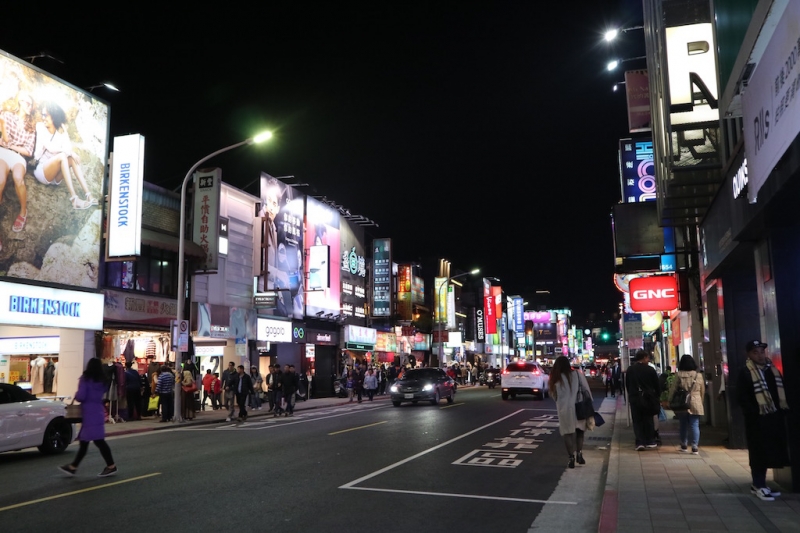 Before, during, and after CNY, you'll find that the night markets and shopping districts are always open. The street food you'll find in these hubs is already very delicious, satiating, not to mention part of Taipei's cultural identity. They're such lifesavers for when you need to eat a late dinner because…
4. Restaurants close early on the eve of CNY
There's a downside of course. Because it still is a big holiday for the Taiwanese people, official establishments and offices in Taipei will close early, or not open at all on the eve and day of CNY.
5. Jiufen closes before 7pm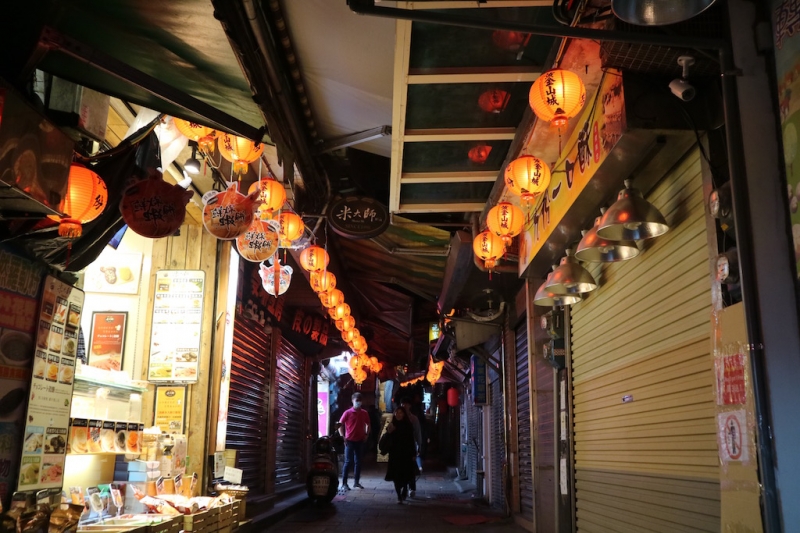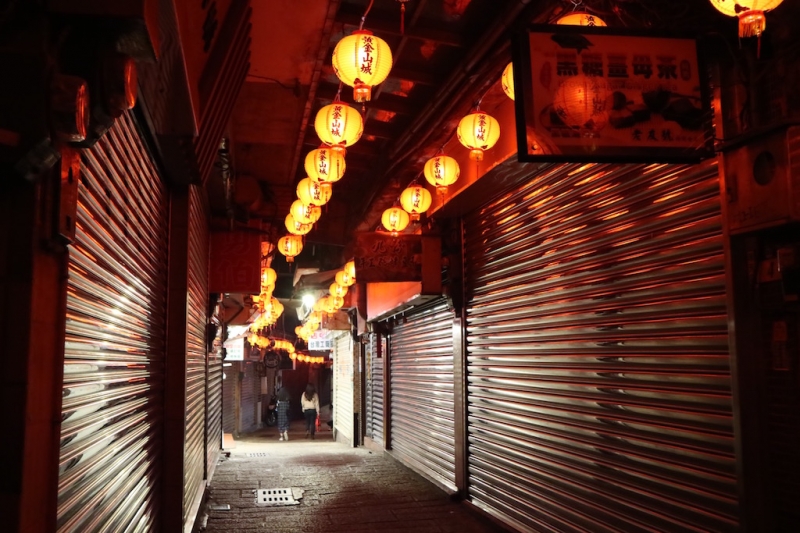 If you're planning to do the Pingxi Lantern Tour before you visit Jiufen (because these two are close in proximity) a day before CNY, you have to double time because Jiufen will close early on the eve of CNY. I'm not sure if it's open at all on CNY day, but it would be better to book an official tour, rather than a DIY tour, so you can be advised accordingly.
6. Not everything is closed on CNY DAY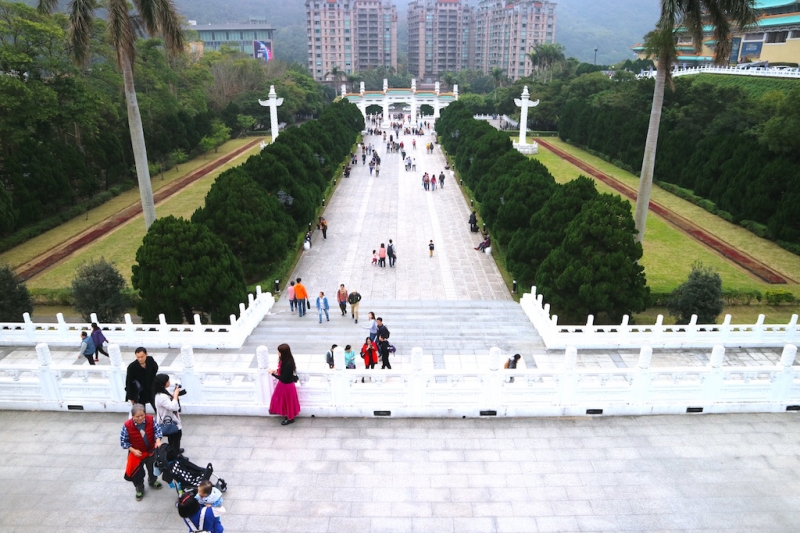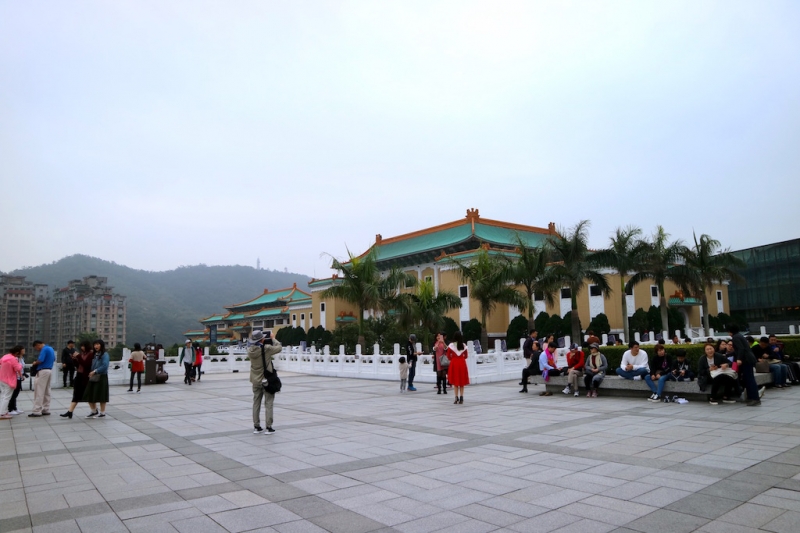 On the day of CNY, we went to the National Palace Museum in the afternoon. It was open and packed with a lot of tourists. That night, we had a second free walking tour as I said earlier, and one of the people in our tour group also informed us that Chiang Kai Shek Memorial Hall was open a day prior (to the surprise of our tour guides).  Apart from tourist attractions, convenient stores and department stores will be open on this day. You can still exchange your dollars for NTD in the department stores, and buy whatever you might need there.
7. Taipei won't be as crowded as usual
Our tour guides from our free tour told us that all Taiwanese people do on CNY is actually just eat, sleep, and go home to their provinces. Ergo, Taipei is empty (or at least less crowded). Your main concern is not the locals, but the number of foreign tourists who are in the same location as you.
8. It's a windy season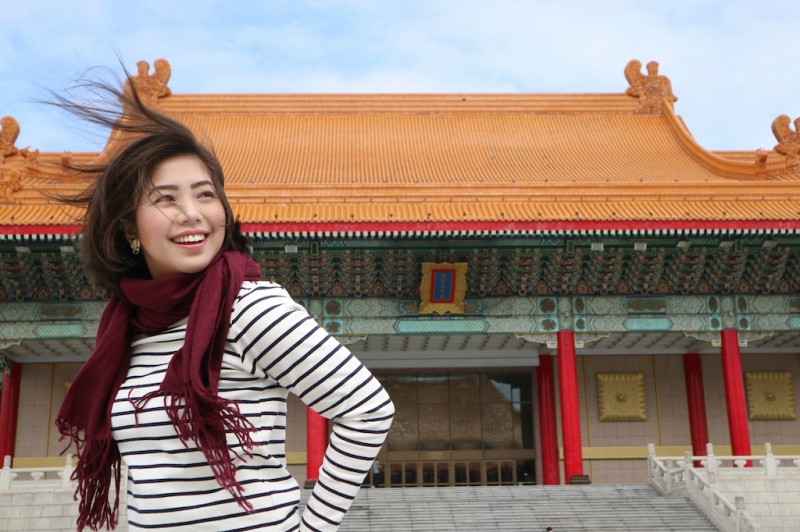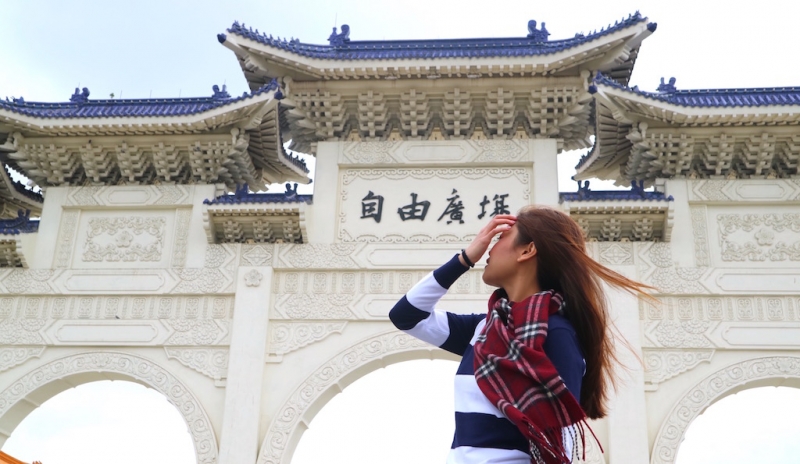 It really is! A week before our trip, a friend of mine, who was in Taipei at that time, advised me that it was raining and very cold. Though it wasn't raining anymore when we got there, there were times it got really windy. Make sure to bring a bonnet and at least one thick sweater. But honestly, you can turn the situation around and might as well take some fun pictures with the wind against your face.
9. There are sales in Watsons and other stores
Brought about by the festive season, no doubt. Taipei has big Watsons stores so feel free to splurge.
10. Temples will be packed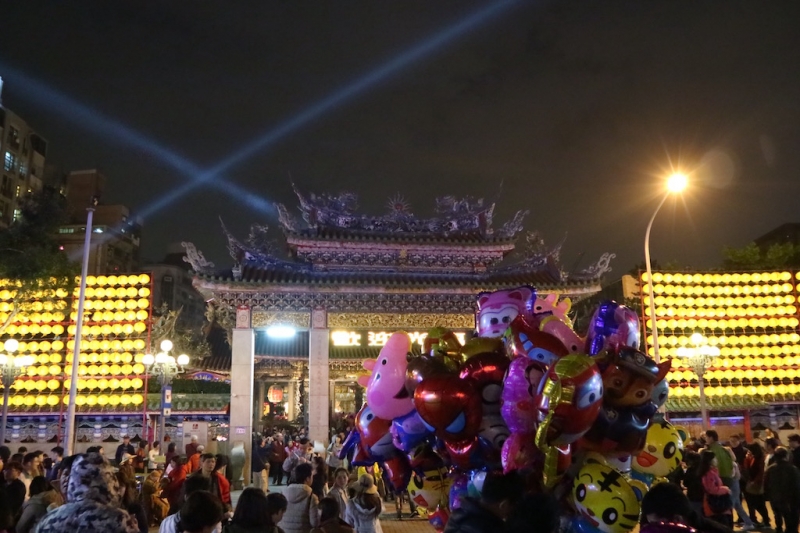 Locals will be praying in the temples on CNY, but at the same time, these temples are open to tourists so expect them to be crowded. Watch your belongings, but most of all, be respectful and observe proper decorum even when taking photos.
All in all, our vacation in Taiwan wasn't just fun. It was easy. The locals were friendly, they spoke English, the street food kept us coming back for more, the commuting system was easy to understand. And yes, the fact that it was Chinese New Year didn't spoil anything. In fact, it made the adventure even more special and memorable. What a way to spend this holiday!
Also read: 7 Things I Wish I Knew Before Travelling to Taiwan for the First Time