I had been to Thailand in 2004, when I was just 11 years old. I don't remember much of it, just that I saw a baby elephant walking on the sidewalk. What I'm very certain of is the lack of floating markets in our itinerary. These canals have been around prior to the 1900's, and they've grown to be steady tourist attractions over time. But it seems like they've only recently boomed as an absolute "must visit," especially for Filipino Travellers.
Also read: Move Aside, Chatuchak! Here Are 9 Unique Markets in Bangkok for Everyone
Admittedly, my family and I were part of those people who just had to experience a floating market like our lives depended on it. So when we went back to Thailand in July, we dedicated one day to drive out of Bangkok to see a famous floating market for the first time.
It was an enjoyable experience on its own, and something that stood out from all the other trips I'd done. Although, it would have been better if I had known these few tips before getting on that boat:
Bring a face towel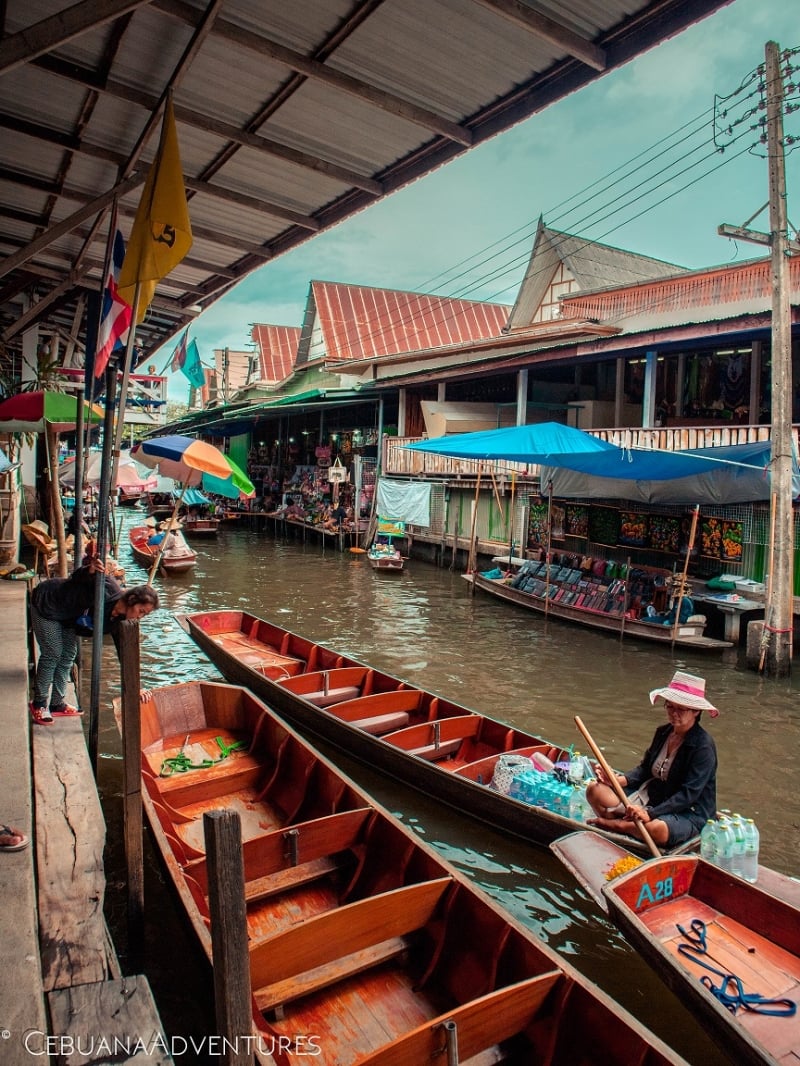 We started at a small port where we had to ride a speed boat going to the actual market, where we were to subsequently transfer to a row boat. What happens when waves, caused by other passing speed boats, come in contact with yours? A big splash of water might get you wet, that's what. And let's face it; those waterways are questionably clean. Just remembering the few drops of murky, dark green and brown water that landed on my lips is enough to make me recoil. I wish I had a face towel to cover my mouth and wipe my arms with.
Or at least have alcohol or baby wipes
I'm not a germaphobe, but I am a little beyond the "I don't care" bracket. That means I bring alcohol with me wherever I go. It's a good thing too, because I wouldn't have enjoyed walking around after failing to sanitise an arm soaked in dirty water. I know that seems over the top, but there are people who'd like to be prepared beforehand.
Know the right price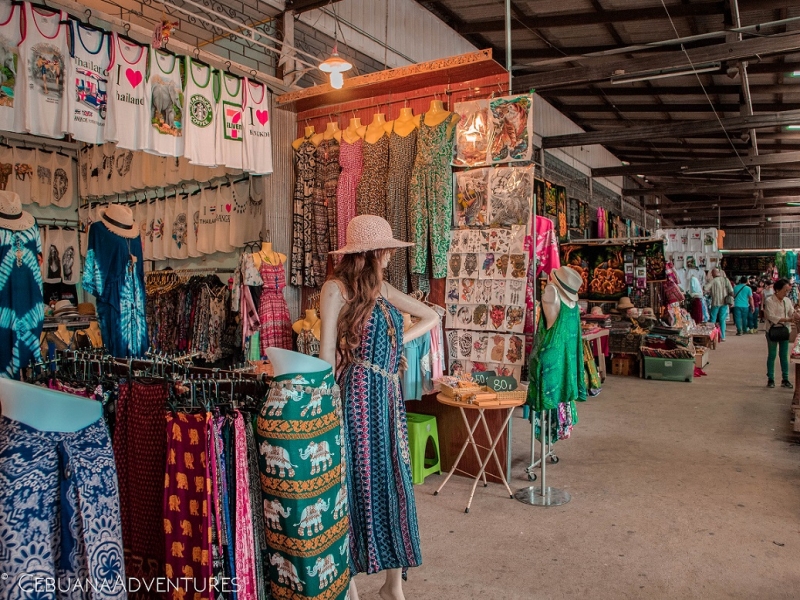 Thai markets sell just about the same things all over the country. The only difference is the prices of these items. When you go to a more touristy spot, you go with the knowledge that everything is going to be more expensive. It's best to be informed of the average rates of the things that you want. This way, you'll know if the shirt you've been eyeing is of reasonable cost, or just downright inflated.
To be honest, we didn't know that the prices were going to be close to absurd. Luckily for us, we had already gone to a couple of retail and wholesale stalls in the city, so we had a set price range for those key chains. That being said,
Prepare to haggle for just about anything
And because these products are pricier at a famous floating market, we knew we had to up our negotiation skills. Although, I wish I'd known this before arriving, because then I would have already conditioned my mind to haggle and not to take no for an answer. Having a prepared mind and a price goal is better than making it up as you go.
Also, had I known that we could also ask for a lower price on food, I would have done so. I paid 10 baht higher on sticky rice and mango, than a friend who haggled for it with the same vendor. That's 16 pesos that I could have put on pasalubong. Ha!
Also read: Three Must-Visit Markets in Bangkok Only Locals Know About!
Be patient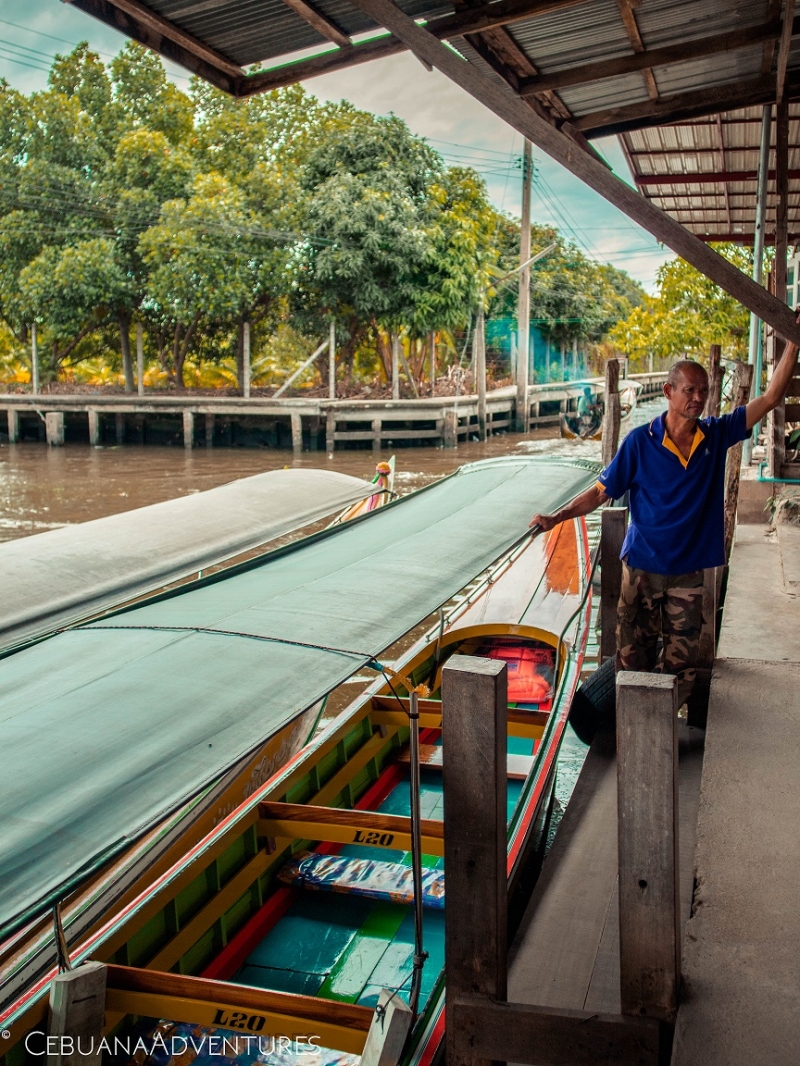 We encountered countless happy and helpful sellers within our first 10 minutes. But as there are accommodating salespersons, there are also just as much angry ones. Who can blame them when they also come across tourists who plainly abuse the negotiation game?
I admit that I was quite taken aback by the people who wanted nothing to do with me, after I offered my price for their products. I was also a bit annoyed with the ones who were persistent after being turned down. I should have told myself to be patient the moment I rode on that speed boat, to avoid such stressful moments.
Save your appetite for when you get there
It's true that we can negotiate the prices of food, but I'm not saying that they're expensive. On the contrary, the selections at floating markets are way cheaper than those in the city. Since we conveniently went there before lunch time, I freely jumped from stall to stall buying all the fruits and drinks that I liked without worrying about breaking my budget. If we had gone there at a later time of the day, it would have just been a disappointment seeing all those beautifully displayed fruits with a full stomach.
Also read: The Thailand Bucket List – 15 Experiences You Need to Conquer
With these practical tips in mind, I think you're ready to tick off Thailand's floating market on your travel bucket list!