Who doesn't travel and take photos nowadays? Taking pictures has become part of the experience. Once we encounter a captivating view, smartphones and cameras are instantly at the ready for that Instagram-worthy photo. Some of us do it for the sake of keeping memories too, and now that it's way easier with technology, we hardly put up a fight anymore. Given that, it's not a surprise when other people say that taking a lot of travel photos can easily ruin the experience. Now, do you mind looking at it from their POV?
Also read: Who Are Those Travel Photos For, Really?
It can, you know…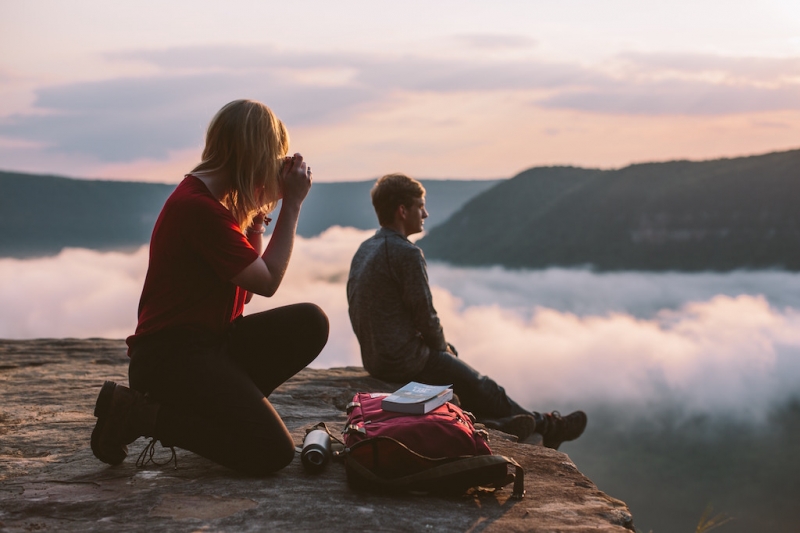 Not to be a spoilsport, but if you're not careful, taking photos during travels is like getting sucked into a whirlpool. Once you're in, it's hard to get out. It becomes a cycle of finding a picturesque backdrop, taking lots of photos, moving on to your next location, then the vicious cycle starts all over again. Sometimes, it's the pressures of social media that fuel this desire, whether you admit it or not. It's not exactly a bad thing to share pictures. Who cares if people think you're bragging, right? It's your adventure after all. But that's the thing. There comes a time when you have to ask yourself: With the amount of energy and time you're putting in these photos, are you still having a pleasant time in your travels?
Yes, what other people think of your photos won't always matter. What DOES matter is how your adventure is turning out to be. This calls for self-reflection and honesty, not for the people who judge you, but for you.
Also read: On Sharing Travel Photos: Inspiring or Depressing?
When it does…
The consequences of getting carried away by taking photos, whatever your motive, can haunt you long after you've gotten back from your travels. You'll realise this when a big chunk of your memories have to do with taking a pretty photo with a picture-perfect background, arguing with your friends about how to get the perfect photo of you, and when you barely have any memories of a particular place because you were so busy with your Instagram story. On top of that, your smartphone probably has more memories of your vacation than you do. That shouldn't make sense, but sadly it does.
There's no shame in admitting that perhaps you've taken your picture-taking a bit too far. Many of us are guilty of it too, and you might even have had to experience it to know the difference. If you've found yourself submerged in the "Take a picture!" mentality, then the answer is simple. Put the camera down, appreciate the surroundings with your senses, listen, ask questions, and just experience the destination without the influence of technology. It's how you'll truly savour your vacation — by simply being in it at the very moment.
It doesn't always!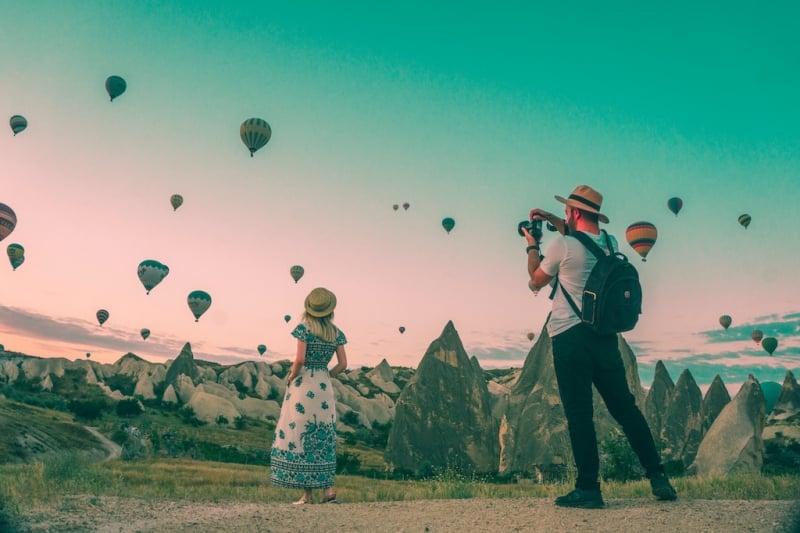 For the pessimists out there, believe it or not, many travellers can control their photo-spree and know when to stop (or start). We've managed to strike a balance, so to speak, in taking lots of photos and yet enjoying the destination. In fact, if you're doing it right, taking photos can be part of the fun. It can't be denied that all of us share a lot of laughs with our travel buddies when we take photos of each other on our out-of-town trips. Ridiculous as these photos may turn out, it's not just all crankiness, you know? Plus, just because we take lots of pictures and post them on social media doesn't consequently mean we didn't enjoy our trip to the fullest. Remember, you weren't there to experience the journey. You're just a spectator who can draw out a partial judgement based on a couple of photos…or one.
With enough encouragement and conscious effort on their part, travellers who get sucked into the photo craze will learn where to draw the line too. Making harsh judgements about them shouldn't be the goal.  
Also read: A Traveller's Problem: Travel Shaming & Why It Has To Stop
When you're too quick to judge…
I'm pretty sure that just by reading the title of this article, some readers automatically had an answer of "Yes!" Well, the truth of it is, sometimes you're wrong and sometimes you're right. If a person truly is lost in taking travel photos, then we can all agree that he or she should have to work on that. But you know what? A personal dilemma like this is for the traveller to admit and not for us to claim when they're not personally offending anyone. So don't judge these travellers for making easy blunders. Instead, why don't you ask yourself if you're doing the exact same thing? Or why it even matters to you.