You'd be hard pressed to walk a whole block in any area in Vietnam and not find a coffee shop. In this caffeine-crazed country, coffee is more than a beverage; it's a lifestyle. Not surprising at all, given its status as the second largest coffee producer after Brazil.
Thinking of going on a coffee pilgrimage in Vietnam? Here's a guide to get you acquainted with this unique and fascinating culture.
Also read: Coffee Culture in the Philippines & Where to Find the Best Brews
Vietnamese coffee: A short history
For more than six decades, Vietnam was part of a French colony called the French Indochina. It's easy to find French influences throughout the country, and Vietnam's love affair with coffee is one of the remnants of this colonisation. Renowned for its café lifestyle, the French introduced coffee to Vietnam in 1857. The French colonists soon established coffee plantations in Vietnam.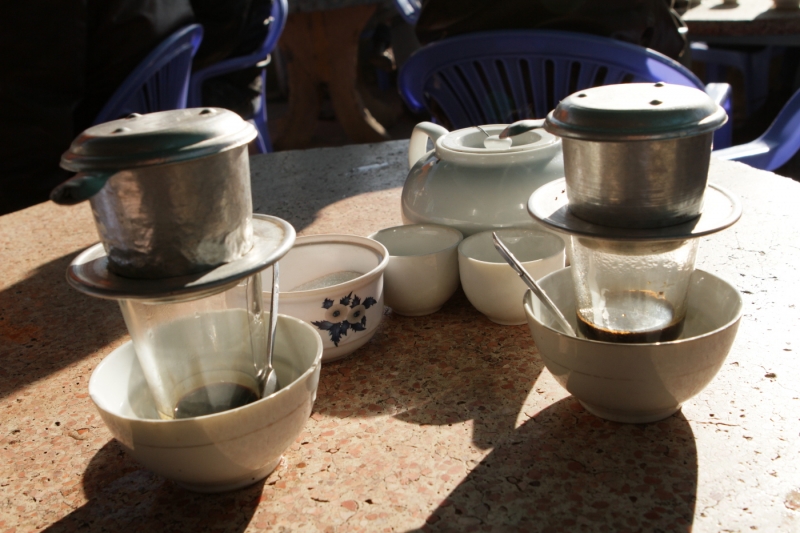 In 1950, they eventually built a manufacturing plant for instant coffee. Unfortunately, however, the Vietnam War disrupted coffee production in the 1970s. Following agricultural reforms in 1986, there was a surge of growth, and by the 90s, Vietnam's coffee industry transformed the economy.
Vietnam is currently the world's number one producer and exporter of Robusta coffee, accounting for more than 40 percent of global production in recent years. The French may have started this coffee revolution, but Vietnam has truly turned it into something of its own.
An exercise in creativity
Robusta is characterised by its strong, earthy, bitter taste. This, and the fact that most coffee beans in Vietnam tend to be dark-roasted, lending intense flavours to traditional Vietnamese coffee.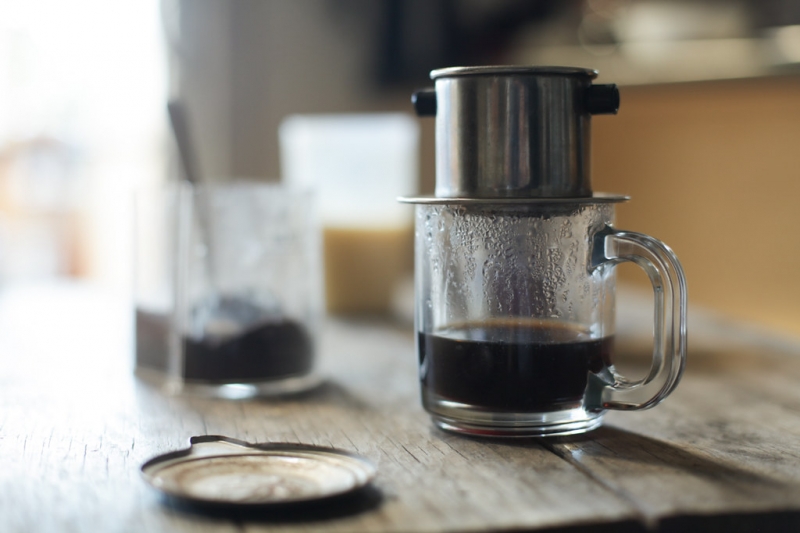 The most common way of brewing Vietnamese coffee is with a phin. Usually made from metal, a phin consists of a round perforated plate that fits over a coffee mug; a filter chamber; a filter press to even out the coffee grounds; and a lid. It takes several minutes to yield a full cup, a slow brewing method that results in ca phe den nong (hot black coffee) or ca phe den (iced black coffee).
Although known for intense, dark coffee, the Vietnamese have found creative ways of enjoying this drink. Milk is widely used to counter the bitter taste of black coffee, but milk shortage in the earlier years led to some of the most interesting alternatives.
Your guide to Vietnamese coffee
Below are some of the different types of coffee you should try on your next trip to Vietnam!
Ca phe nau (coffee with condensed milk)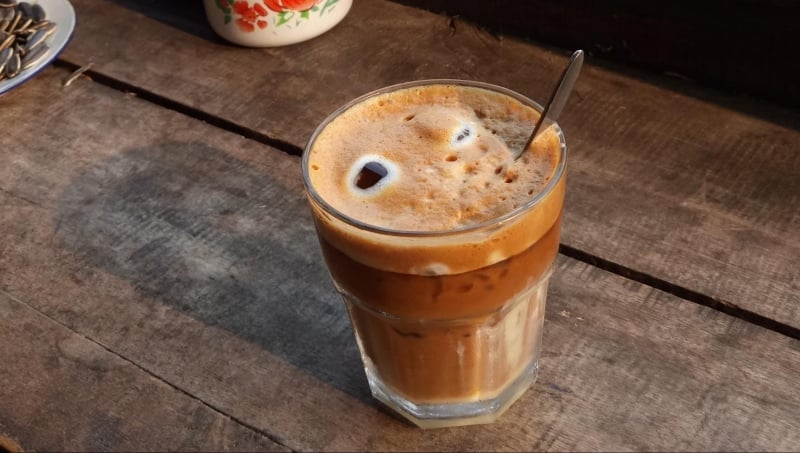 The most common cup of Vietnamese coffee is the ca phe nau (or ca phe sua in South Vietnam). Nau (or sua) means milk and in Vietnam, this means condensed milk, as it was hard to acquire fresh milk in the past.
Ca phe trung (egg coffee)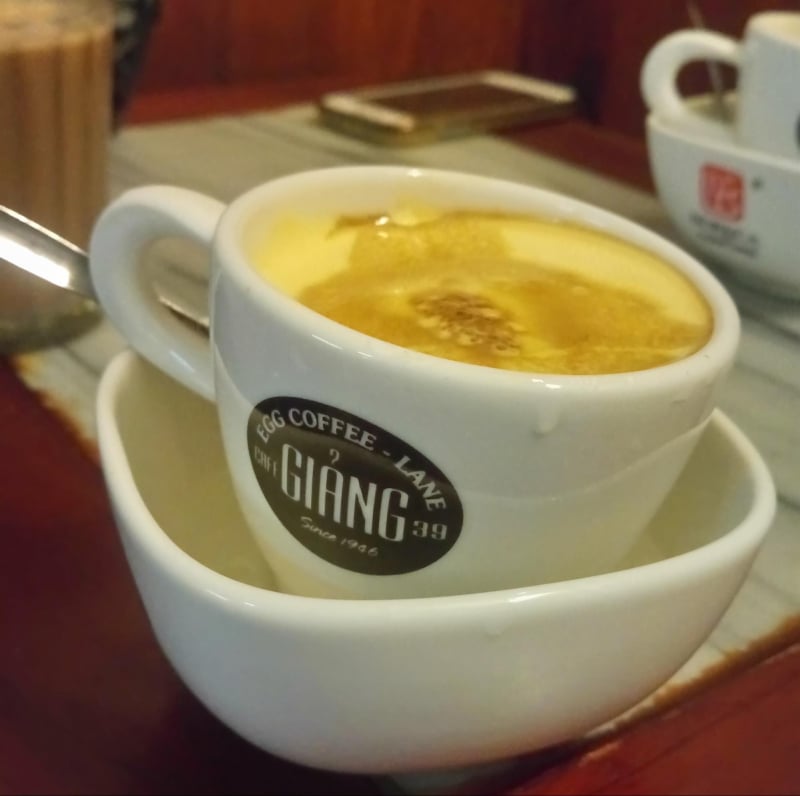 A drink that's very unique to the north (the south started serving this only in recent years), ca phe trung is made of egg yolk whipped with condensed milk into an airy froth atop freshly brewed black coffee. This recipe is said to have been invented by Café Giang in Hanoi in the 1940s when there was shortage of milk in the country.
Sua chua ca phe (yogurt coffee)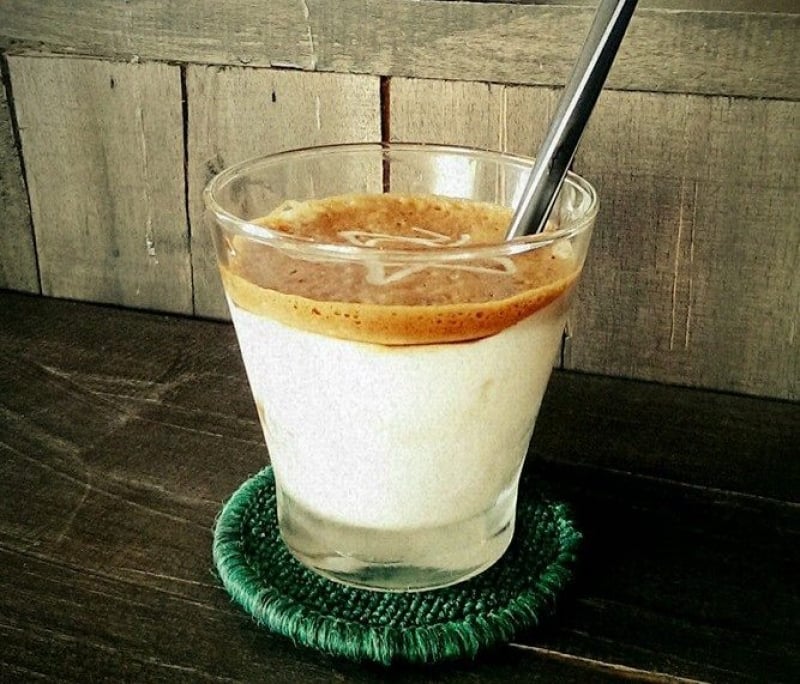 Rich and creamy, yogurt coffee is often topped with fruits and sticky rice. This treat is best enjoyed as breakfast or dessert.
Ca phe cot dua (coconut coffee)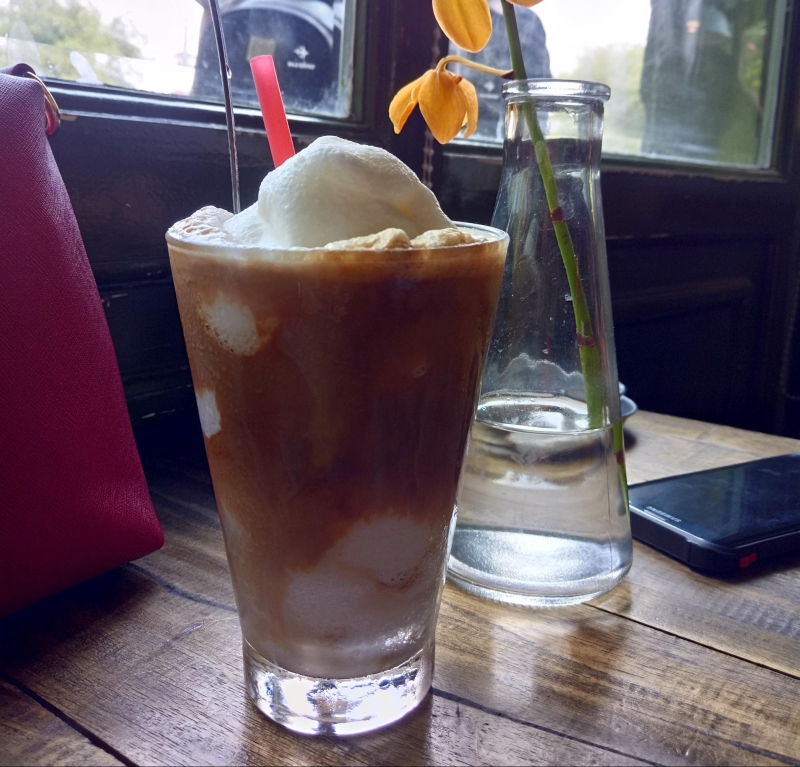 More dessert than a morning staple, ca phe cot dua is a favourite among locals and tourists alike. Coconut milk is added to black coffee, sometimes with yogurt or ice cream, resulting in a rich, velvety drink.
Sinh to ca phe (fruit and coffee smoothie)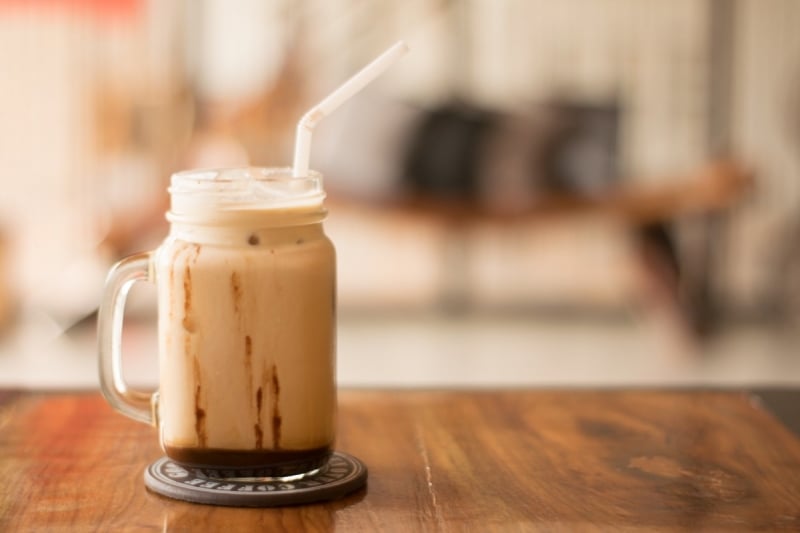 Coffee shops have been increasingly offering coffee smoothies in recent years. Avocado, mango, strawberry, watermelon, and banana are commonly added into these smoothies to make caffeinated and refreshing treats.
Vietnamese coffee is life… and life is slow
Unlike in other countries where coffee is a symbol of the modern fast-paced life and getting things done, in Vietnam, coffee goes hand-in-hand with slowing down. Slow drip via phin is just one form of proof; the local way of enjoying coffee in Vietnam is very indicative of how they love savouring the experience.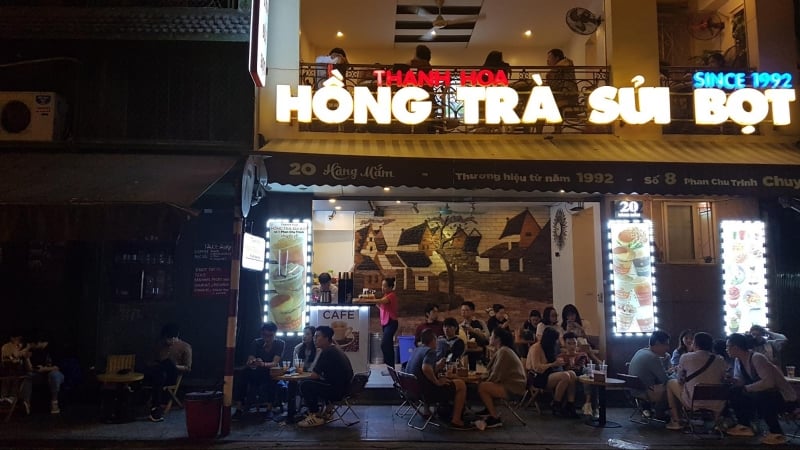 At any given time of the day, you can find Vietnamese people of all ages enjoying their coffee at any kind of café – in casual street side stalls, upscale indoor establishments, or in popular coffee chains inside malls.
Although to-go coffee is not a foreign concept, locals often linger as they read the morning paper, catch up with friends, or play board games. For a truly Vietnamese experience, street side cafés are recommended. Let your coffee drip slowly as you nibble on the ubiquitous hat huong duong (sunflower seeds) while aimlessly watching people and scooters pass by.
Where to experience Vietnamese coffee culture
Dalat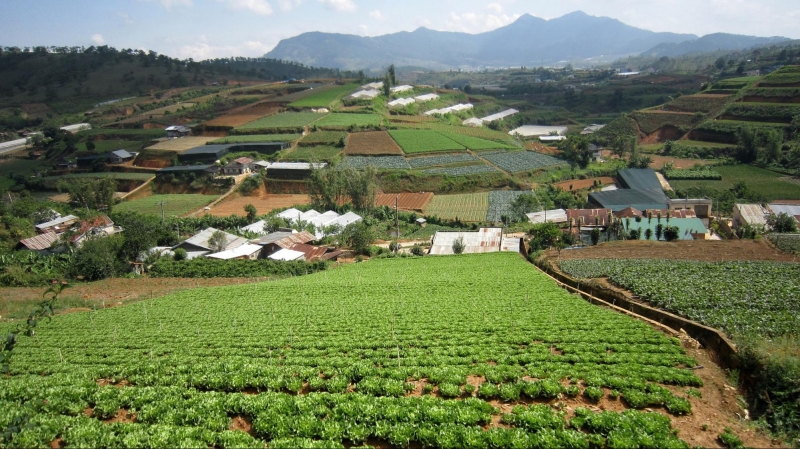 Most of the coffee produced in Vietnam is found in the central highlands, mainly in Dalat. The city is home to waterfalls, rolling hills, pine forests, valleys, and coffee plantations. The combination of altitude, soil, and good weather makes Dalat an ideal location for planting Robusta coffee shrubs.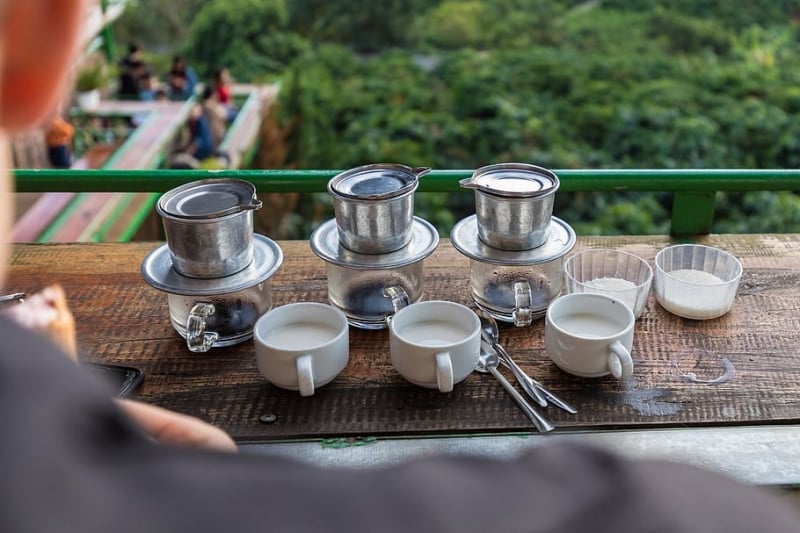 There are plenty of cafés serving freshly brewed coffee, but coffee farm tours are probably the best places to get a coffee education in this area. Farmers will gladly explain the process of cultivating coffee and you can buy coffee beans on site, as well as enjoy your cup with panoramic views of the countryside. 
Hanoi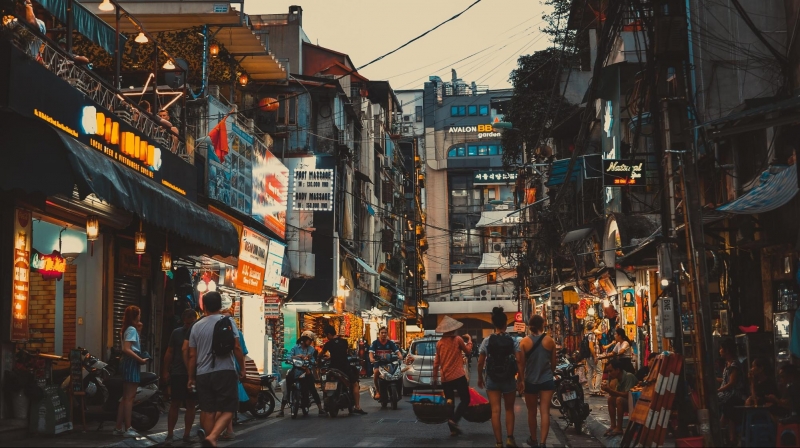 If you're a coffee lover and you can visit only one city in Vietnam, Hanoi is the place to be. Traditional coffee culture is more felt in this caffeine heaven, but fortunately for speciality coffee fans, the city is now opening up to the third wave coffee scene.
Cafe Giang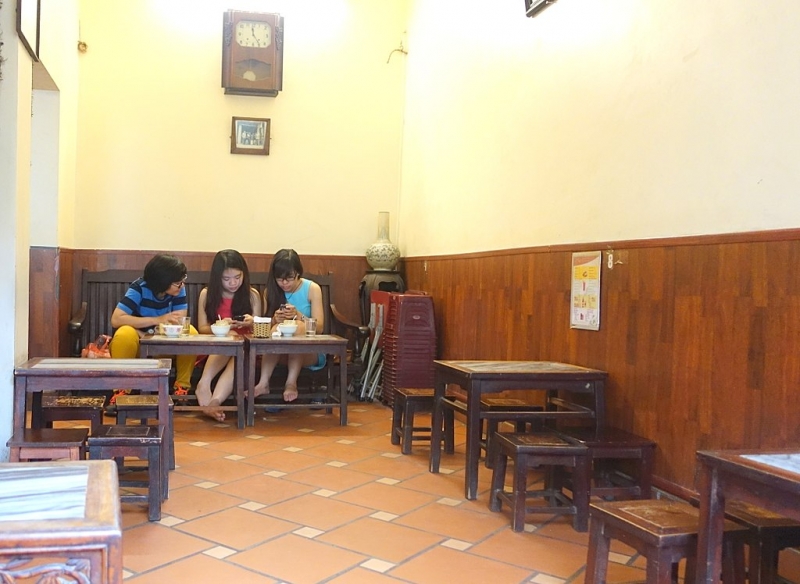 It's not hard to find traditional ca phe nau in Hanoi, but if egg coffee is what you're looking for, head to Cafe Giang, where this unique drink was invented. This café is located inside a narrow alley in Nguyen Huu Huan Street in the Old Quarter, and has been around since 1946. A bit challenging for tourists to locate, but the experience of tasting the original ca phe trung makes the trip worth it. Other kinds of coffee and tea are also served here.
Cong Caphe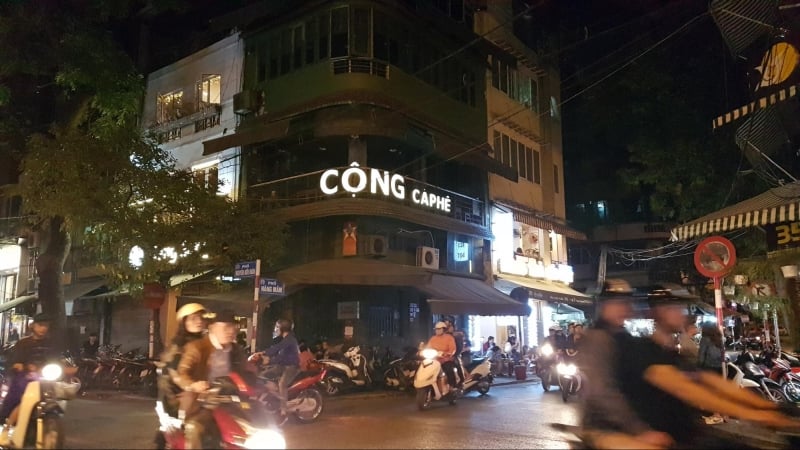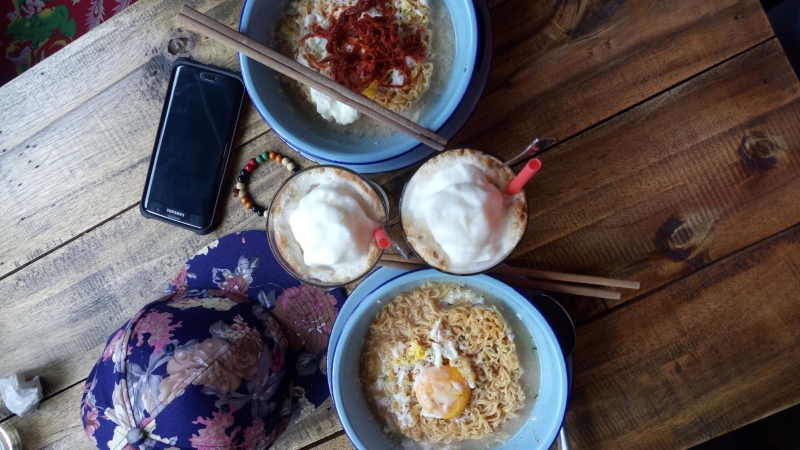 For the best coconut coffee, a visit to any of Cong Caphe's branches is recommended. This Communist-themed café found everywhere in Hanoi and Ho Chi Minh, and in a few other cities in Vietnam (as well as in Seoul and Kuala Lumpur), is known for serving delectable variations of ca phe cot dua – with mung beans, with sticky rice, or with cocoa.
Kafeville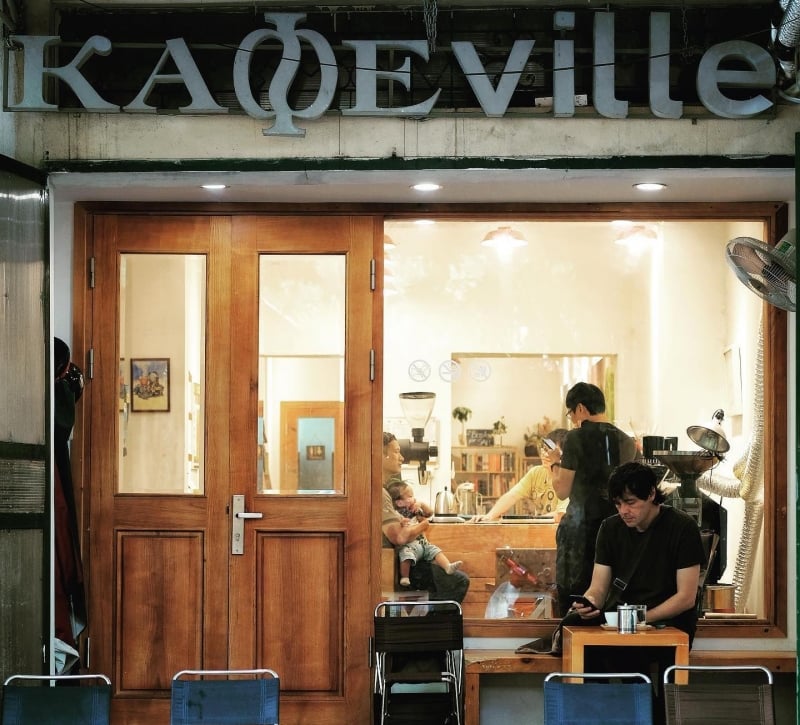 For quality speciality coffee, Kafeville is worth checking out. One of the pioneers of Hanoi's speciality coffee scene, Kafeville opened in 2016 and quickly became known for serving pour-over coffee via V60 and Chemex, as well as the traditional phin. They showcase single-origin beans from Dalat, but also import beans from other parts of the world like Burundi, Ethiopia, and Indonesia.
Ho Chi Minh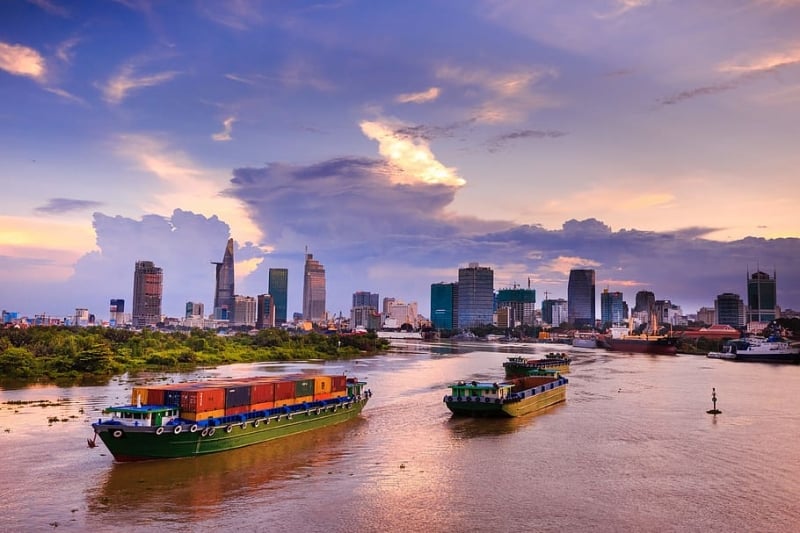 Speciality coffee arrived earlier in Ho Chi Minh than in Hanoi, and has been showing no signs of slowing down.
The Workshop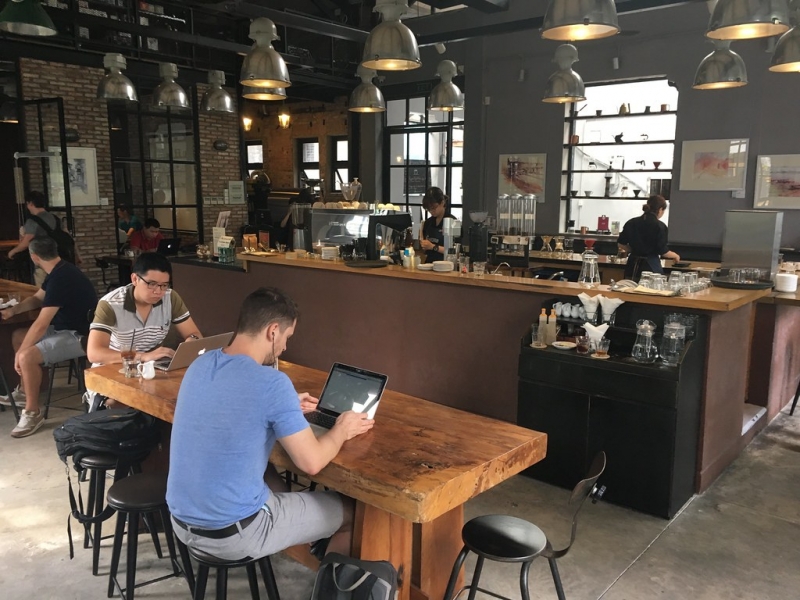 The Workshop in District 1 is Ho Chi Minh's first speciality coffee roaster. Situated in an old brick building in Ngo Duc Ke, this café serves single origin and blends brewed through V60, syphon, or cold drip. They also serve classic espresso drinks. Beans are sourced from Dalat and Colombia. Every corner is Instagrammable — from the industrial ceiling to the polished concrete floors, steel table and chairs, and open bar showcasing various coffee paraphernalia. On most days, you'll find the place busy with young professionals working on their laptops.
Saigon Coffee Roastery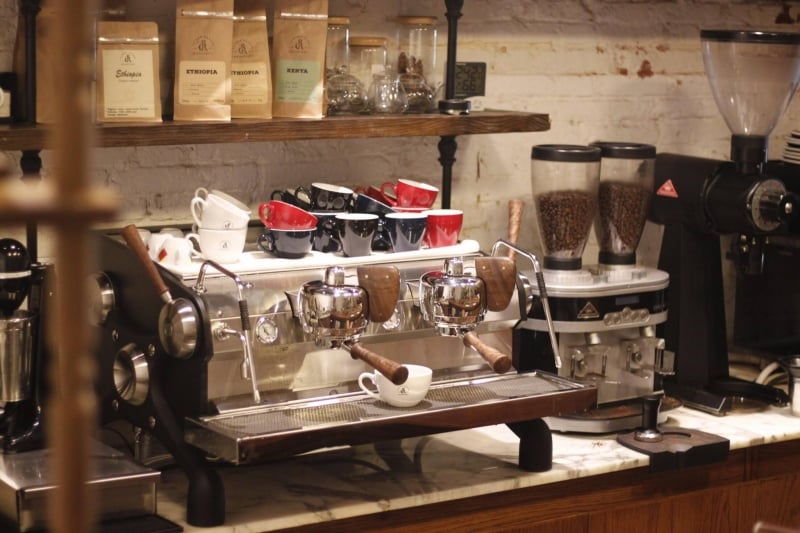 Another speciality coffee place worth visiting is the Saigon Coffee Roastery in Dong Khoi, District 1. Inspired by Italian espresso bars, this cosy shop was founded by famous Vietnamese barista Vo Phap, and was born out of his frustration with low-quality coffee. Saigon Coffee Roastery serves coffee from Dalat, Kenya, Ethiopia, and other countries, which are then roasted in-house. The shop also offers barista classes for those keen on learning more about the craft.
The Café Apartment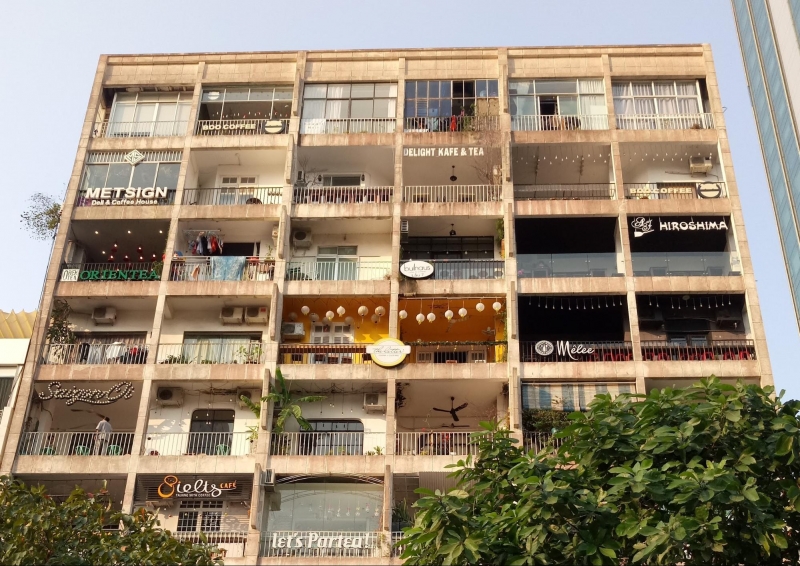 For a little bit of everything and more, schedule a visit to The Café Apartment at Nguyen Hue Walking Street. This interesting piece of architecture is home to 30 businesses including cafés and tea shops, fashion boutiques, and coworking spaces. The Maker, Saigon Oi, and Saigon Vieux are some of the popular coffee shops in the complex.
Also read: Your Guide to Saigon's Coffee Scene: 15 Must-Visit Ho Chi Minh Cafés
Armed with more knowledge about Vietnamese coffee, you're now ready to book that trip! Try to include as much coffee as you can in your itinerary; but remember to slow down and savour the moment, just like the locals do it.