Eon Group of Companies, an Iloilo-based real estate, hotel, and food manufacturing sector operator, has started its first and biggest venture outside of Iloilo yet – Waterworld Cebu Complex. The construction of the new attraction, which includes Waterworld Resort Hotel and Conference, an amusement park named Amazing World, and a spa and sports centre, kick-started last weekend.
The ₱300-million project is expected to be fully operational by 2019, with the exception of the hotel, convention centre, and waterpark, which the firm plans to open in November and December 2018 respectively. The November kickoff is timed for the 4th International River Summit to be held in Mandaue City, Cebu.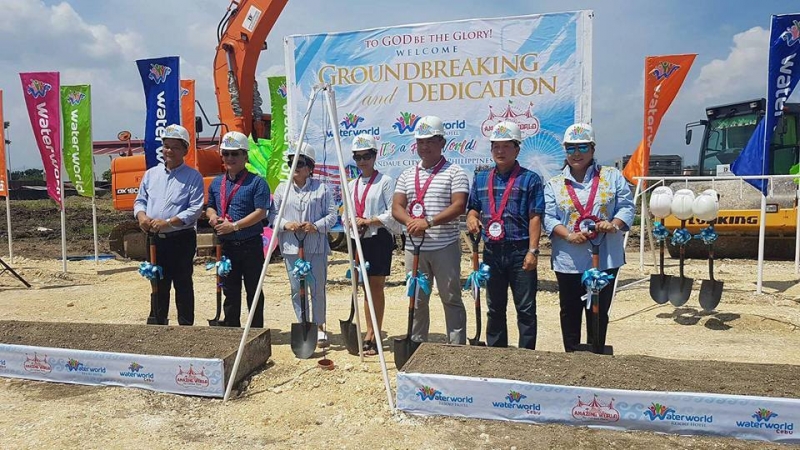 Cebu's newest tourism magnet is located in a prime three-hectare property near the Mandaue tip of the famous Marcelo Fernan Bridge. The property has a 25-year lease to the company.
Also read: Family Getaways in the Philippines: 10 Stays with Exciting Amenities for Your Clan
According to Waterworld Cebu (Philippines) Corp. operations manager Manuel Gruenberg, Waterworld Iloilo's success inspired the company's venture to Cebu not only because of its proximity to the province but because it is an ultimate tourist hub.
"Waterworld Iloilo's performance, since we opened last year, went beyond our expectations. Three months after, in February, we planned to bring the same concept to Cebu," said Gruenberg. "Cebu's population along with the 5,000 arrivals it welcomes daily is a big market to tap," he said during last Saturday's press conference.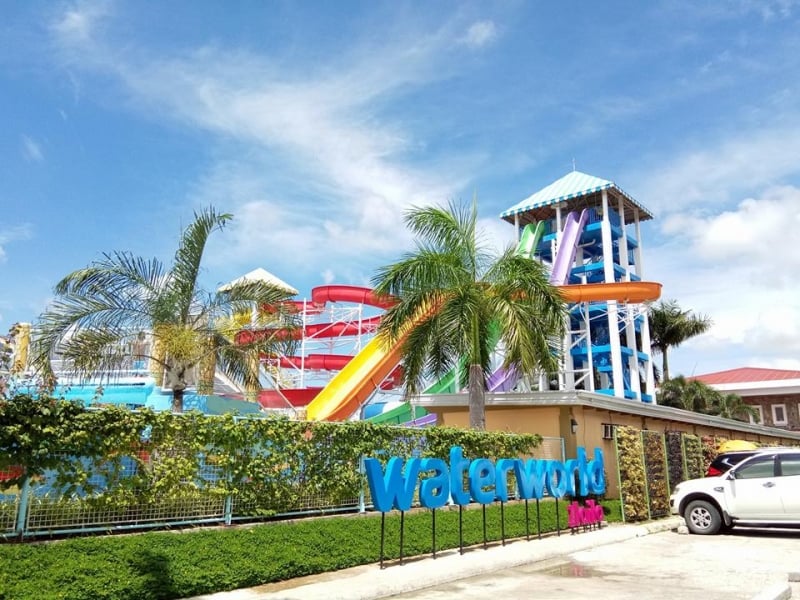 Also, Gruenberg added that the Cebu expansion is not just about flexing the company's tourism investments but a boost to the local jobs along the way, too.
Among the waterpark's main attractions are extreme slides, which will include a 15-metre-high mat racer, space hole, an 18-metre-high speed shooter, a 40-metre loop slide, a family rapid slide, a tornado slide, and a family camel slide – all housed within a 1,250-square-metre multi-slide water facility called the aqua house. The house will also have two five-ton buckets for splashing, as well as five water sprays. What's more? A 1,500-square-metre wave pool with 1.5-metre-high waves will also be installed.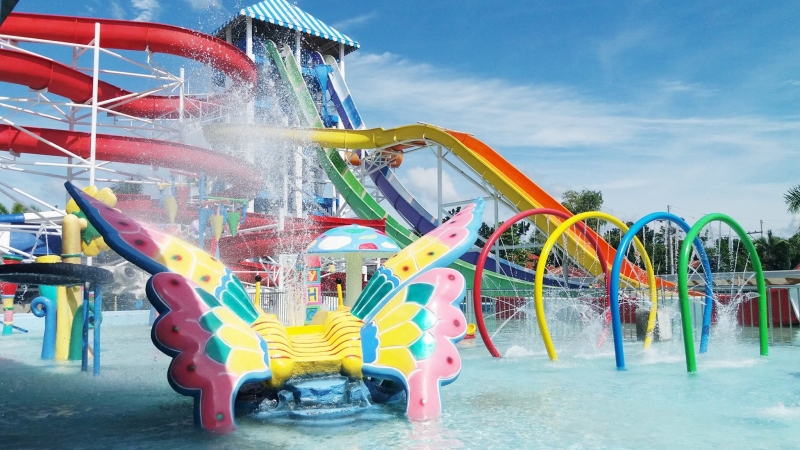 Along with the Waterworld, Amazing World will also become another hit for local and foreign tourists alike. The latter will feature a unique double-loop roller coaster and a Ferris wheel. It will include extreme rides, such as spaceship, swing ride, octopus, pendulum, and pirate ship. And, of course, children will also have their own rides, carnival games, and video arcade. Also, the in-house sports facility will have a 12 duckpin bowling lanes.
Also read: 12 Kid-Friendly Parks and Play Spaces in the Philippines
"This will really be a new destination for families. Cebuanos need not go far to experience this adventure bonding," said Gruenberg.