Nestled along the western coast of Luzon lies the coastal gem of Zambales. With its diverse landscapes of picturesque coves with crystal clear waters to rugged mountains and lush forests, this province promises an incredible adventure for travellers seeking exhilarating experiences. From iconic Zambales tourist spots like Anawangin Cove and Mount Pinatubo to unspoiled natural wonders like Capones Island and Mount Tapulao, we list some of the province's unmissable attractions and activities!
Planning a trip to the coastal gem of Zambales? Don't overlook these destinations! 
Also read: 17 Airbnb Homes in Zambales That You'll Never Want to Leave 
Zambales tourist spots for nature lovers and adventurous travellers
1. Anawangin Cove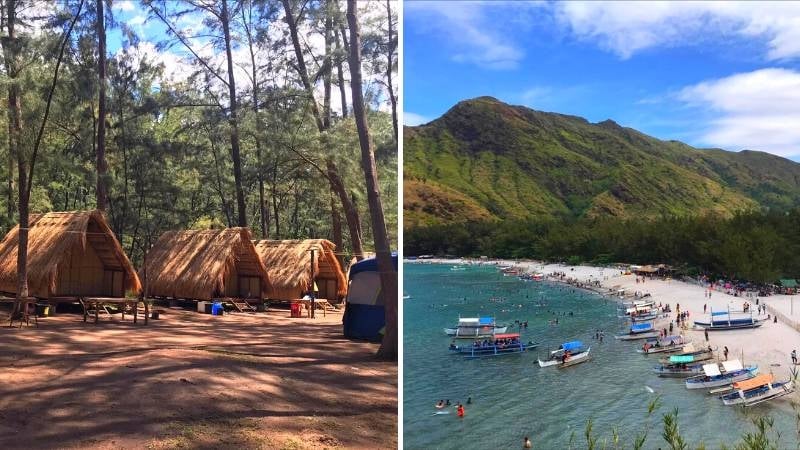 First up on our list of must-visit Zambales tourist spots is Anawangin Cove, one of the most popular natural attractions in the province. This enchanting crescent-shaped cove is famed for its fine sand, clear turquoise waters, and gorgeous backdrop of lush greenery. Besides impressing visitors with its refreshing natural charm, it has also become one of the most frequented destinations by camping enthusiasts. Spend a night or two roughing it in nature and immersing yourself in Anawanging's unspoiled beauty! 
Location: Anawangin Cove, Pundaquit, San Antonio, Zambales
2. Talisayen Cove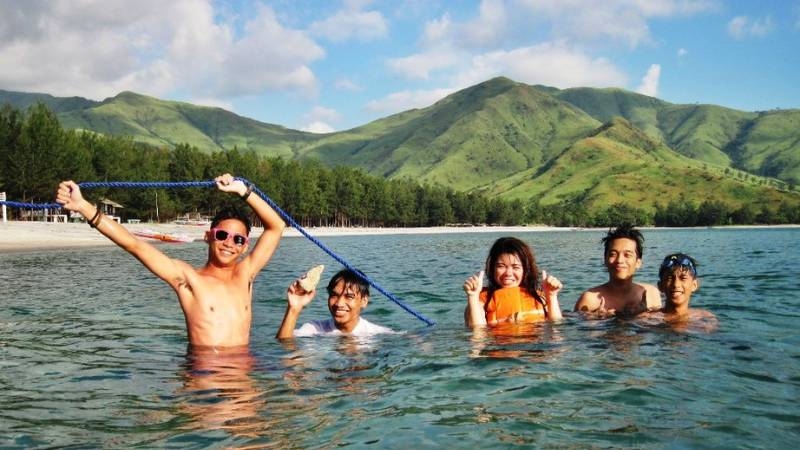 A secluded coastal paradise nestled between Anawangin Cove and Nagsasa Cove, Talisayen Cove beckons travellers seeking an off-the-beaten-path beach escape. Enveloped by jagged cliffs, this relatively small inlet boasts clear, gentle waters and a tranquil atmosphere. That said, compared to more popular beaches in Zambales, Talisayen Cove offers a rare opportunity for you to immerse in nature that's free from the distractions and noise of modern development. 
Location: Sitio Pundaquit, San Antonio, Zambales
3. Nagsasa Cove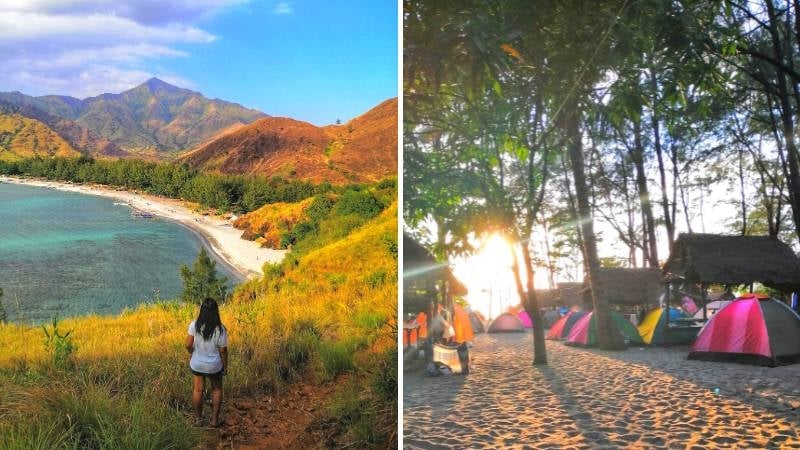 Formerly a sequestered cove, Nagsasa has transformed into a sought-after tourist spot in Zambales, especially for those who enjoy camping. Because Nagsasa Cove is more distant and less accessible compared to its busier neighbour, Anawangin Cove, you can anticipate a serene and relaxed ambience here.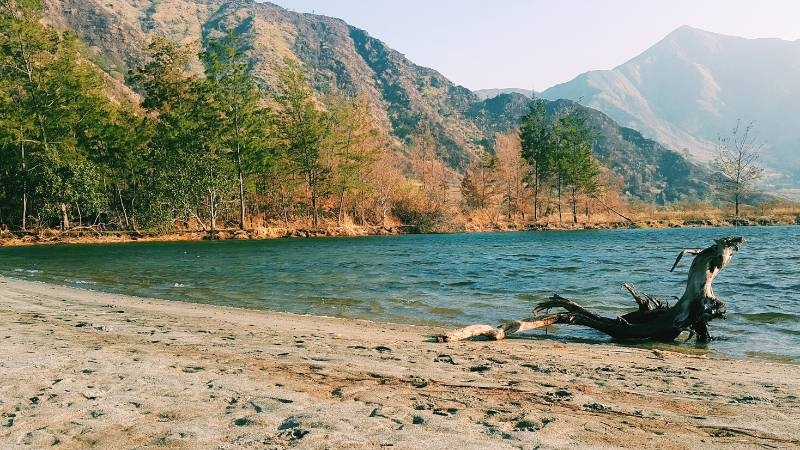 In Nagsasa, there aren't many activities to engage in, but that's part of its charm. Besides camping, you can simply appreciate the cove's idyllic surroundings by strolling along the shore, leisurely trekking through its hills, and enjoying a refreshing swim in its still waters. Moreover, the lack of mobile signal here adds to the appeal, creating a truly tranquil and immersive experience in nature. 
Location: San Antonio, Zambles 
Also read: Lake Mapanuepe: What to Know About the 'New Zealand of Zambales'
4. Magalawa Island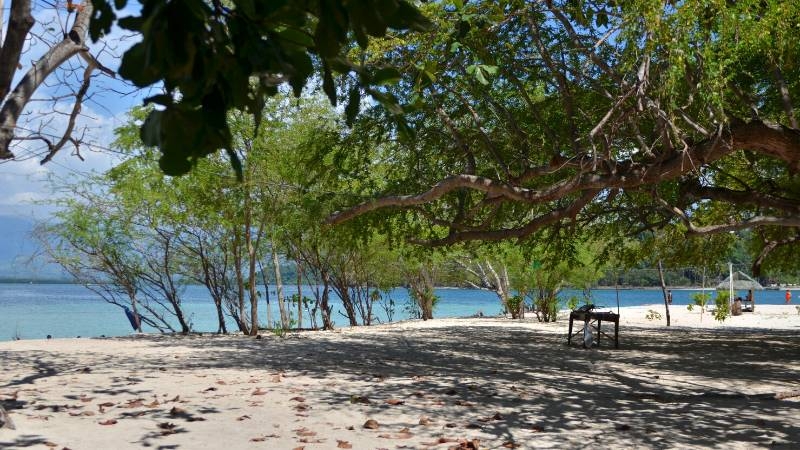 While exploring the northern side of Zambales, don't miss Magalawa Island just off the coast of Palauig. Accessible by boat from the mainland, Sitio Luan, your journey to the island itself offers a glimpse of the breathtaking beauty that awaits you. It's best loved for its relaxed vibe, however, the main highlights of the island are its breathtaking sandbar and fine white sand.

Location: Palauig, Zambales 
5. Capones Island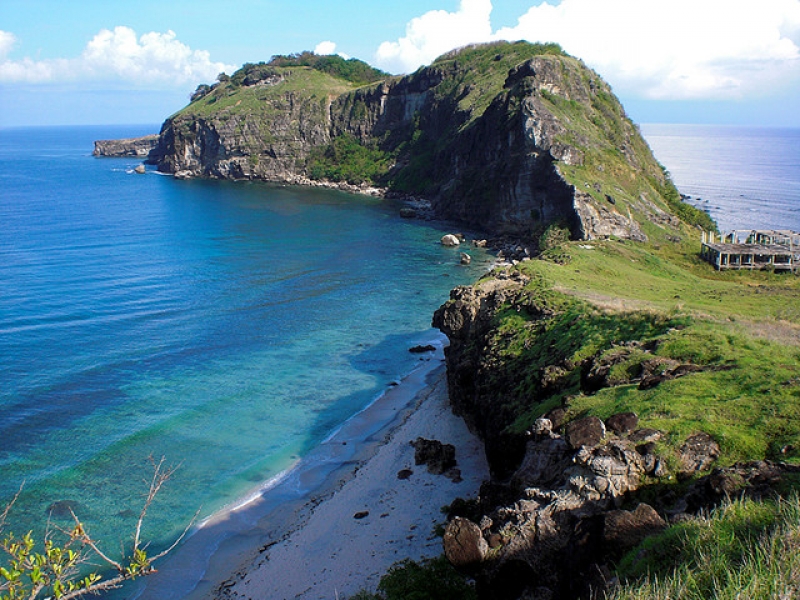 During the Spanish era, Capones Island bore the name Isla de Gran Capon. One side of the island is rocky, while the other showcases a beautiful expanse of white sand and reefs that provide excellent breaks. That said, this unique combination makes it a popular destination for both surfers and divers. Additionally, its landscape offers captivating views and a picturesque backdrop, perfect for that IG travel snapshot! 
Location: San Antonio, Zambales 
6. Potipot Island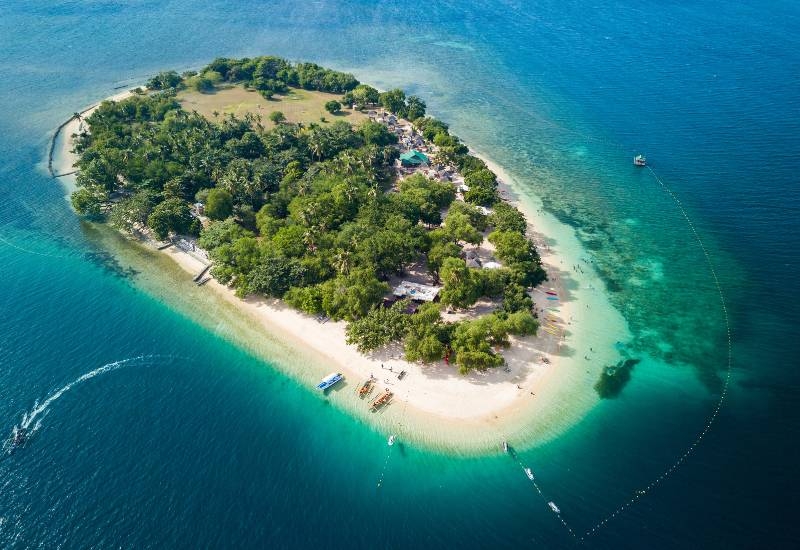 Often regarded as the Little Boracay of Zambales, Potipot Island features creamy white sand and clear waters with hues of emerald and azure. It lies in the coastal town of Candelaria, which is situated near the provinces of Pangasinan and Tarlac. Covering just about 75,000 square metres of land, it takes only 30 minutes to explore the entire area! And, just like many other islets in Zambales, visitors can enjoy the Potipot to the fullest with an overnight campout. 
Location: Candelaria, Zambales  
7. Inflatable Island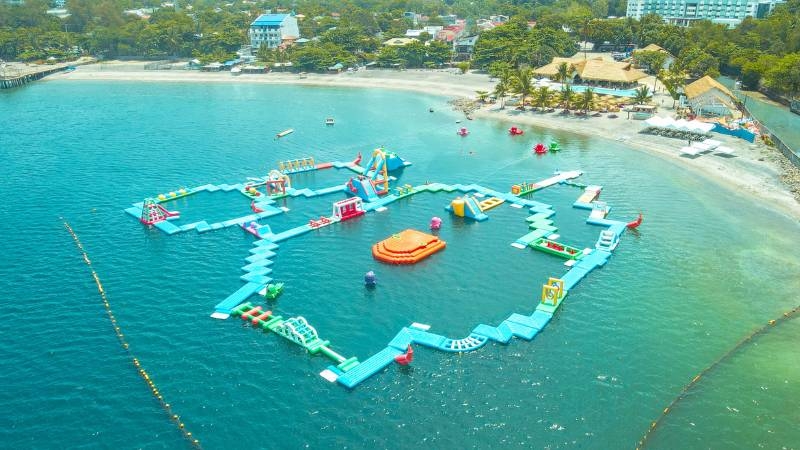 Exploring Zambales with kids or kids at heart? Don't pass up the opportunity to visit Asia's biggest floating playground: Inflatable Island! Located in Olongapo, just five minutes away from Subic Bay Freeport Zone, it is easily accessible by both commuters and those arriving via private vehicle. More importantly, this beachside water park showcases an exclusive beach club lounge, a newly opened private pool, and a range of inflatable slides, towers, and bridges that ultimately make for a one-of-a-kind splash adventure!

Location: R7W9+M57, Olongapo – Bugallon Rd, Olongapo, Zambales
Also read: 10 Airbnbs in Subic You'll Want to Move Right Into
9. Mount Tapulao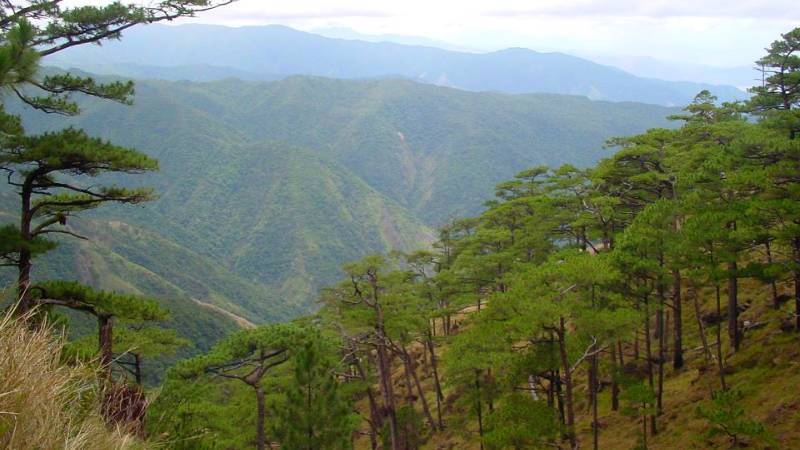 After a tranquil exploration of Zambales, are you up for a more thrilling adventure? At 2,037 metres above sea level, Mount Tapulao proudly stands as the tallest peak in the province. Teeming with lush evergreens, it was named after the native Tapulao pine trees that thrive in the area. As hikers ascend the mountain, not only are they greeted by verdant scenery, but a soothing, woodsy scent of pine. 
Location: Palauig, Zambales 
Also read: 14 Mountains in the Philippines With the Most Incredible Views
8.  Mount Pinatubo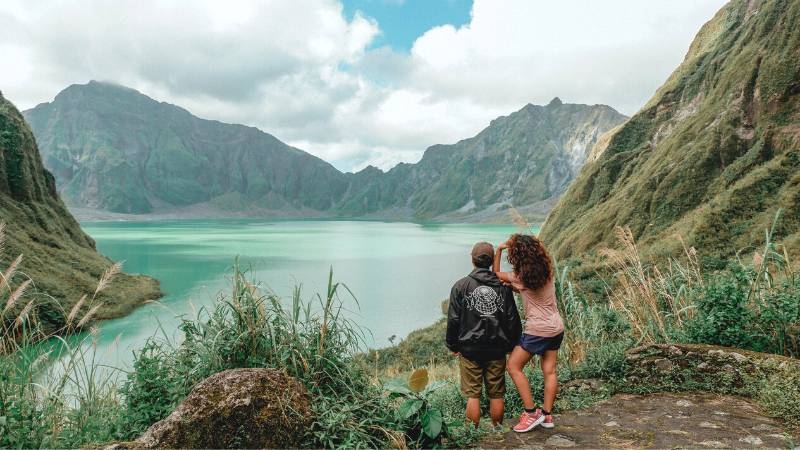 Of course, an essential addition to our list of Zambales tourist spots is the iconic Mount Pinatubo. An active volcano in the Zambales Mountain Range, it gained worldwide attention after its catastrophic eruption in 1991, but has since become a popular hiking destination in the Philippines. Walking up to the summit, you'll witness breathtaking panoramic views of its turquoise crater lake and rugged landscapes. 
Location: Mt. Pinatubo, Botolan, Zambales
10. Subic Bay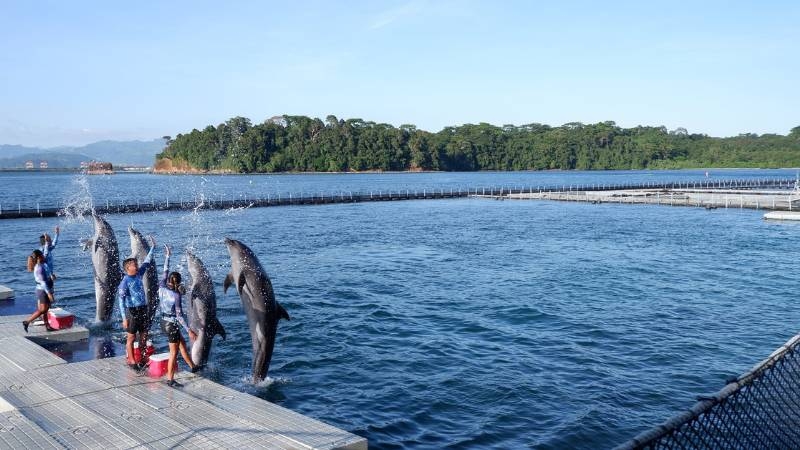 Also known as Subic Freeport Zone, Subic Bay is a natural harbour recognized for its historical significance. What once was a U.S. military base has now turned into a commercial hub, offering a range of popular Zambales tourist spots like Ocean Adventure, Zoobic Safari, Tree Top Adventure Subic, and Magaul Bird Park. 
Location: Olongapo, Zambales

Also read: 10 Water Sports & Activities in the Philippines (And Where to Try Them)
In a nutshell, Zambales is nothing short of a captivating province with its myriad of enchanting tourist attractions: from its postcard-worthy coves and majestic peaks to unique and refreshing parks.  Additionally, many parts of the province remain unspoiled and less developed, giving travellers the opportunity to fully embrace its natural wonders as they are. Tara, Zambales? 
---
Featured image credit: amanalang via Canva Pro