I've only gone hiking a few times in my life and each time the hike called for an overnight stay out of town, there was that dreaded rule — backpacks only. This may sound easy to low maintenance travellers, but to high maintenance or "kikay" travellers like me, it's a punishment!
Although using backpacks during a simple overnight or two is actually the most sensible choice, there is a matter of fitting the "essentials". For "kikay" girls, that means makeup, skincare, and sanitation products, among others. You're probably thinking how on earth that could all fit in a backpack when there are more important things to prioritise. Well, I'm telling you it's possible, and it doesn't even need to be heavy! Here are backpacking tips from yours truly, a self-professed "kikay" traveller.
1. First things first, invest in a real hiking backpack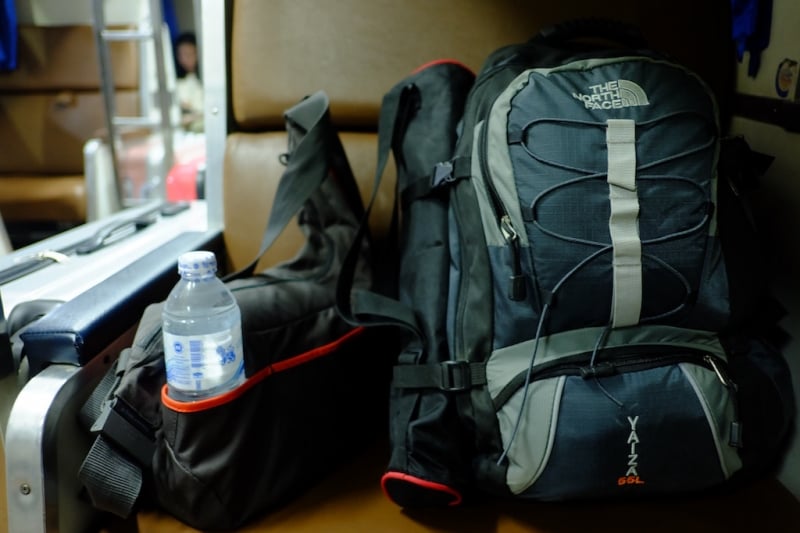 Yes, this applies even when you're not hiking. As long as you're planning to bring a backpack for your entire trip, the best kind is always a hiking backpack. Not the standard backpacks students bring to school. I'm talking about the ones with hip belts, are water resistant, and tough against the elements. Aside from its durability, a good hiking backpack is big enough to carry all your belongings. Some even come with a rain cover. Putting my hand on my heart, this gear will cost you, but it's worth it in the long run because it wears out very slowly.
I bought one from The North Face, and I was pleasantly surprised at how it was able to fit my overnight clothes, hiking essentials, toiletries, cosmetics, and even a towel! The best thing about hiking backpacks is that you can adjust the straps and hip belt so that the weight of the bag rests on your hips instead of your back. That's very convenient for outdoor escapades!
2. Use a toiletry travel kit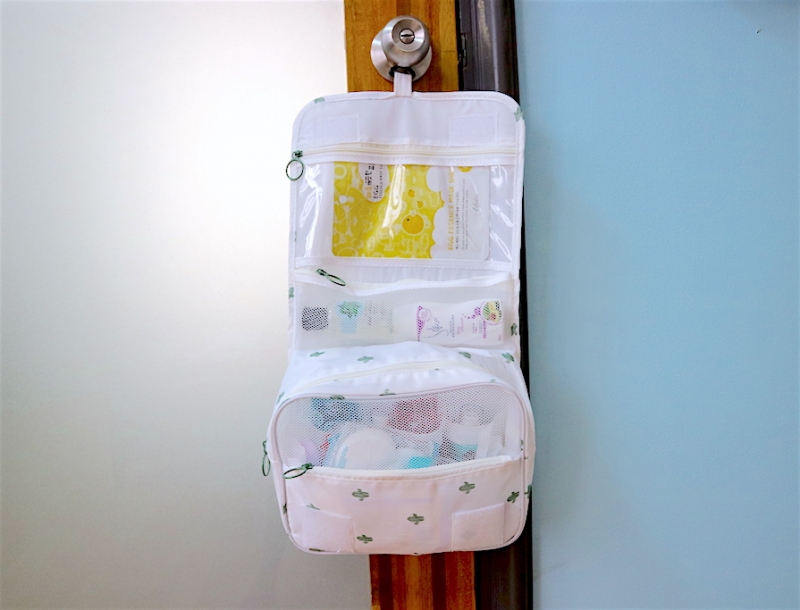 My personal toiletry travel kit has at least three big compartments in them to store all my items including my skin care products. As much as possible, I try to put all the items I use in the bathroom in one kit so I don't waste my time rummaging through more than one bag. This not only lets you do things faster, but it also saves space.
I recommend toiletry kits from affordable brands such as Miniso, Mumuso, and maybe even Daiso. The one I found in Mumuso came with a small hook you can use to hang your kit on doorknobs. I find this extremely useful when I'm travelling with other people who I have to share the bathroom with. Why? Because this "kikay" girl has a knack for taking up too much sink space when I bring out my skincare products. Now, I can just leave all my items in the kit as it hangs on the doorknob while my travel buddies are completely free to take up the empty space by the sink!
3. Try to have a travel-sized version of everything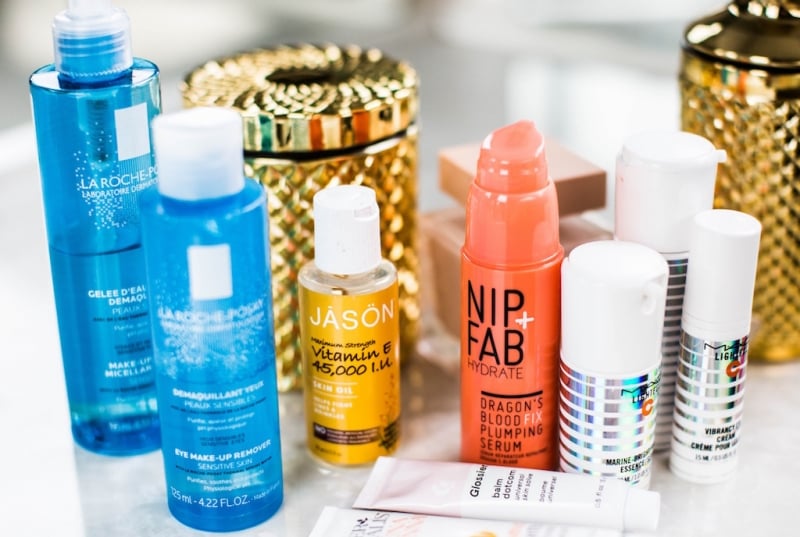 I know it's an extra trip to the convenience store, but buying travel-sized items will make your vacation easier in terms of clutter, weight, and baggage space. Besides, you can bring the same travel-sized items on your next trips if you haven't drained them. Travel-sized items I still manage to include in my backpack are body wash, lotion, shampoo, conditioner, perfume, moisturiser, facial wash, even a face mask. You won't always have to sacrifice self-indulgence as long as you know the right sizes to pack!
Also read: Easy Packing: This Is How You Pack A Travel Capsule Wardrobe
4. Pack a microfibre towel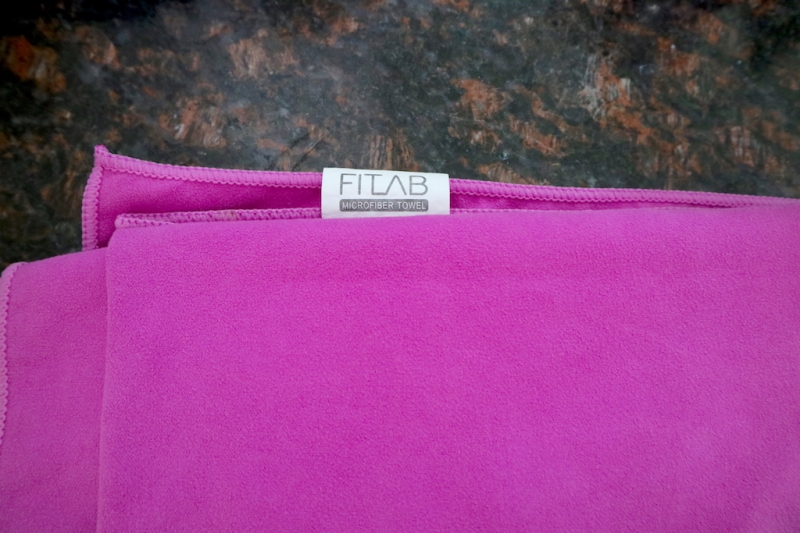 I was sceptical at first of a microfibre towel's easy-to-dry nature and was reluctant to spend yet another couple hundred bucks on this travel "essential". When I held it, it didn't feel like a towel, (too smooth!) so I never really used it in the bathroom. Instead, I ended up using it as a yoga mat since I got the towel from the yoga studio of Beyond (yoga.antigravity.fitness). It wasn't until a recent hike to Mt Taal with my colleagues when the perfect opportunity to test it presented itself because we booked an Airbnb with hardly any complimentary bathroom essentials.
While packing for the hike, I fully intended to stuff my microfibre towel inside my backpack as one usually does with standard bathroom towels (mind you, it's a long towel). But lo and behold, the towel was actually squeezable and easy to fit into my hiking bag! Can you imagine the relief I felt as a notorious heavy packer? I had plenty more things to pack, and a stuffy towel would just get in the way.
Good thing it didn't — and it got even better when I hung it to dry in the Airbnb. Within a matter of minutes, my towel had completely dried from the shower. That meant the towel would be easy to launder and I could comfortably use it as a blanket (yup, our Airbnb didn't have extra blankets either).
5. Use multipurpose cosmetics and place them in one bag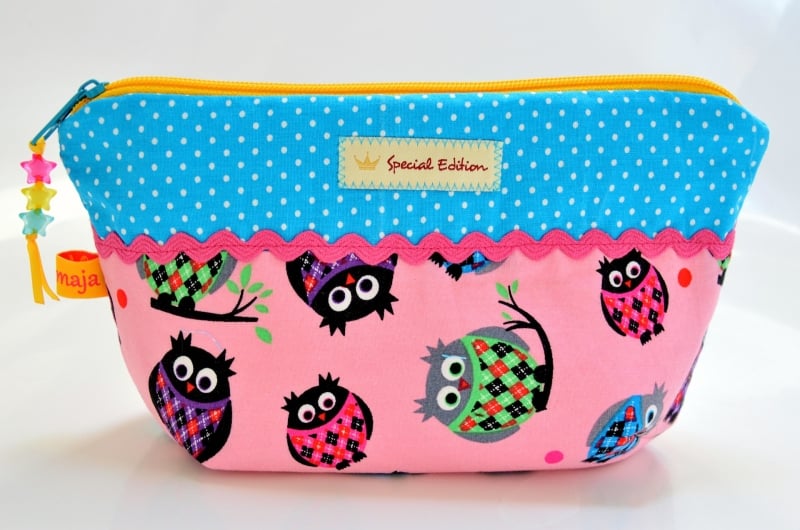 Similar to toiletries, fit all your makeup products into one kit so you don't take up space and go back and forth between cosmetic cases. During hikes or short out of town trips, I personally go for light coverage makeup and products that are multipurpose. This way, I just have to bring a BB cream with SPF, concealer, face powder, all-in-one brow filler and shaper, multipurpose lip and cheek tint, and a mascara. How about that — six small products that will make you look like you had eight hours of sleep!
6. Sort your clothes with packing cubes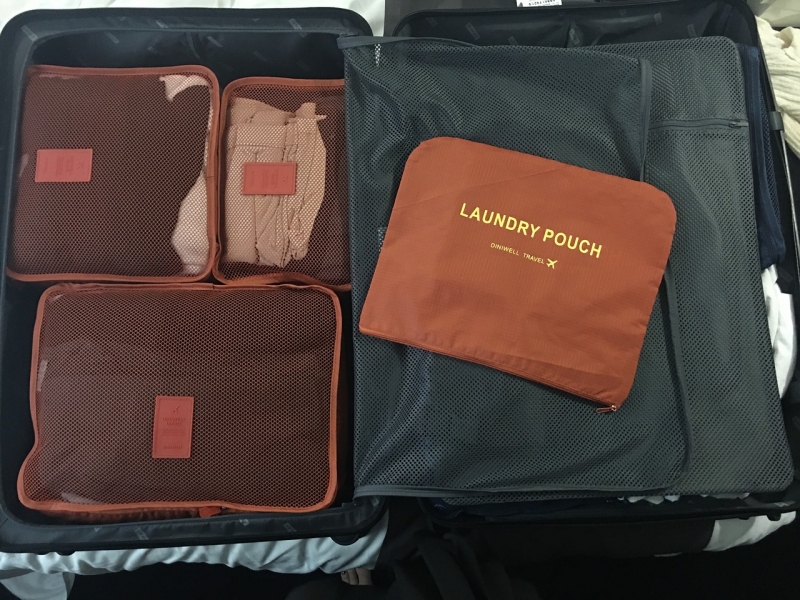 We've said it again and again in TripZilla's packing articles — use packing cubes! "Kikay" travellers, packing cubes aren't only meant for organising, it's for you to sort out your OOTDs as well. You can easily put what you've mixed and matched in one organiser instead of dumping all your clothes inside a bag with no categorical order whatsoever. Trust me, you don't want to remove all your backpack's content just to dig out that statement scarf that'll complete your look. You might look good, but your belongings will end up all over the place!
Also read: 10 Expensive Travel Items You Won't Regret Buying
Who says high maintenance female travellers can't go backpacking? Well, whoever did has no idea that we find ways to merge style and function if it means we can traverse the world comfortably and fashionably, one day at a time.