Growing up, I lived a pretty sheltered life. Although I had more than my fair share of travels with my family, I always wished to experience travelling with my high school barkada. For someone with strict parents, this was a pretty far-fetched dream. So, when I was finally allowed to go on a trip without my parents, my barkada and I made sure we would make the most of our trip.
Also read: 10 Travellers Share How They Convinced Their Parents To Let Them Travel for the First Time
It's always exciting to go on a barkada getaway, and the season before college life is the perfect time to do so. You and your friends are embarking on a new journey — possibly going your separate ways, to different universities. And, since this marks the levelling up of your freedom, it's a good time to explore your upgraded level of responsibility by travelling with just your barkada. If you don't know where to start, here's a short list of barkada getaways you can consider that will definitely commemorate the end of a season and celebrate the start of a new one.
1. Baler, Aurora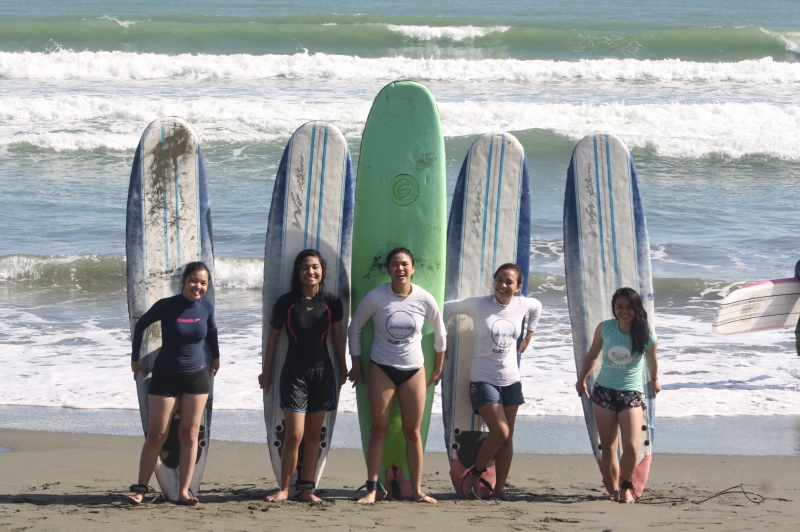 Baler is accessible, affordable, and full of adventure. In other words, it's one of the most ideal barkada getaways before college life starts. Surfing (lessons are priced at ₱350/hour) is a must-try in the beach town, but you'll also enjoy pigging out here (read: Eat-all-you-can for only ₱200!). Aside from Sabang Beach, your barkada can also explore other beaches, waterfalls, rock formations, and the famous Balete Tree in and around Baler.
My barkada had our own private van going to Baler, which made it easier for us to travel there and visit its neighbouring towns like Ditumabo and Dicasalarin. But if you can't bring a vehicle with you, you can easily ride a bus in Cubao (₱488) that goes straight to Baler. To go around town, you can either walk or ride a tricycle. You can even rent bicycles and vans for your entire stay.
Tip: Choose an accommodation in Barangay Sabang so that your barkada can easily walk to the beach. Transient rooms are an excellent choice for barkada getaways since you can split the cost of a bedroom among yourselves.
Also read: Baler, Aurora: The Ultimate Travel Guide with Insider Tips!
2. Tagaytay City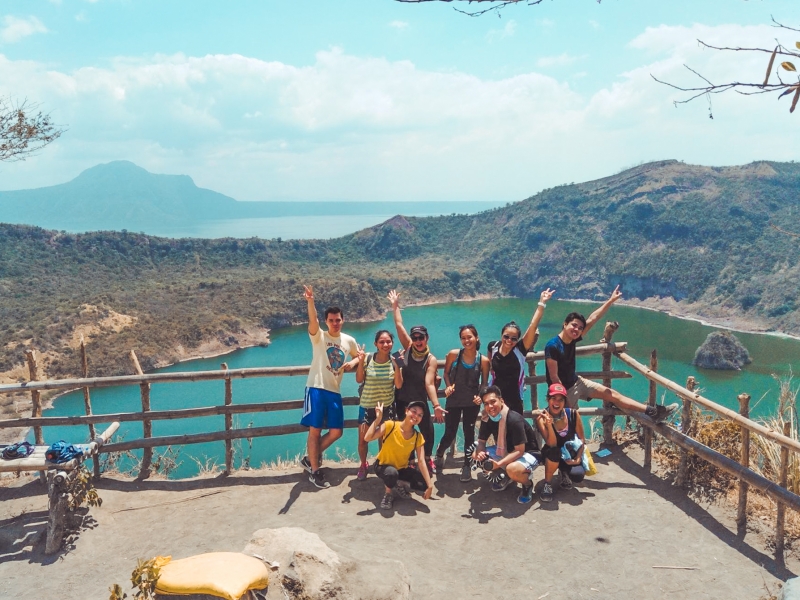 If you think your barkada isn't ready for an eight-hour road trip just yet, then head somewhere closer to home. Tagaytay, although only a few hours away from Manila, still gives off the getaway vibe — especially if you decide to hike up Taal Volcano (which is technically in Batangas, but let's give this to Tagaytay, since the city is known for its spectacular views of Taal). This said, it's a bit difficult to commute to the site, but since it's so near Manila, you might have an easier time looking for a private ride to the city.
Aside from trekking up the world's smallest active volcano, go on a food trip with your buddies. You might also want to try the Sky Ranch or visit a museum. For a small city, there's certainly a lot to do here.
Also read: Top 10 Things to Do in Tagaytay for a Great Weekend Escape
3. Laiya, Batangas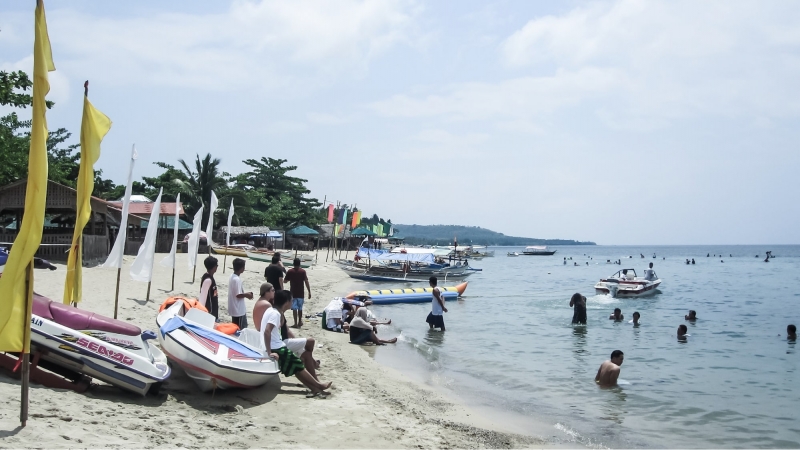 Home to several beaches, Batangas is another destination you can easily travel to with your barkada. Arguably, one of the most stunning beaches in this province is Laiya. Only two hours away from Manila, Batangas is a quick bus ride from Cubao to San Juan, Batangas. Alight at the public market, then ride a jeepney to Laiya. Once you arrive, expect to witness a beach proudly showcasing white sand and clear waters.
Laiya offers multiple new experiences under the sun — literally! Kayaking, flyboarding, snorkelling, fly fishing, jet skiing, scuba diving… the list goes on and on, and you won't even have to spend thousands of pesos for a trip to the town.
4. Anawangin Cove, Zambales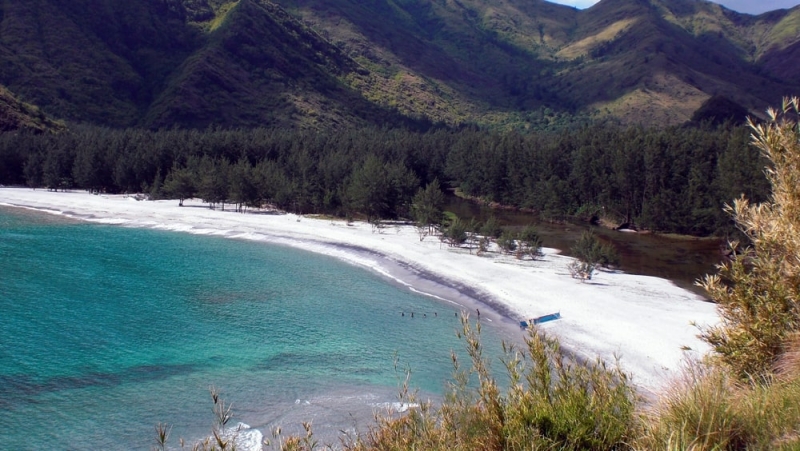 In my day, Boracay was probably the hottest destination for that summer-after-high-school trip (Yes, I'm referencing a Katy Perry song because that was all we ever listened to back then). However, only a handful of barkadas successfully travelled to Boracay because it's expensive and a plane ride away. On that note, I'll instead recommend barkadas to check out Anawangin Cove.
Several travellers compare Anawangin Cove to Boracay because of its pristine shores. More than that, the cove has an outrageous beauty heightened by the fact that it is — unlike the latter — relatively unknown. If your barkada is willing to go on a more complicated trek (from Cubao, you'll need to take a bus, then a tricycle, then a boat!), consider this spot. It's an affordable and accessible beach option, and it will force your barkada to bond over shared stories (because mobile signal is rare here).
5. Mount Pulag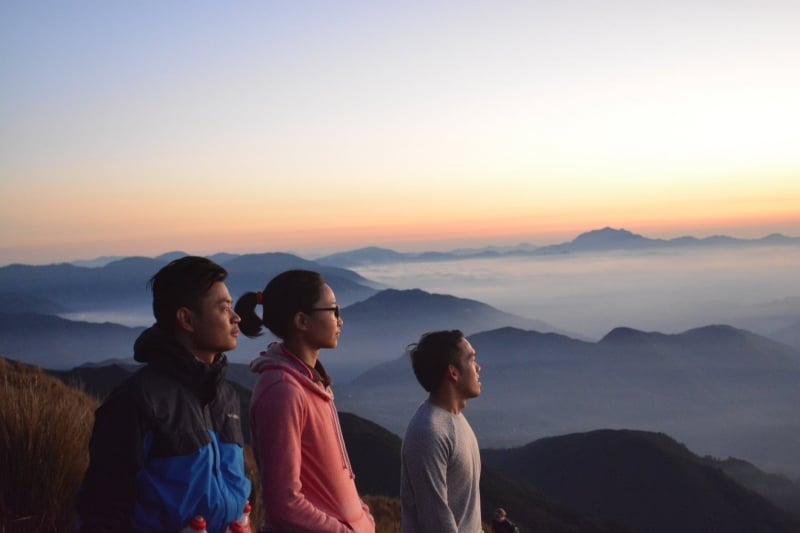 Want to take your barkada getaway up a notch? Hiking up Mount Pulag may be just the trip for you. Assuming you are all of legal age thanks to the K-12 requirement, trekking Luzon's highest peak is totally doable (but still very challenging, I must add) for your barkada. Take note that this trip isn't for everyone, but if you're the type of friends that have always been active and adventurous, then there's no need to hesitate about this destination. With the sunrise over a sea of clouds waking you up in the morning, Mount Pulag will definitely make your last barkada getaway before college memorable for a lifetime.
6. Mariveles, Bataan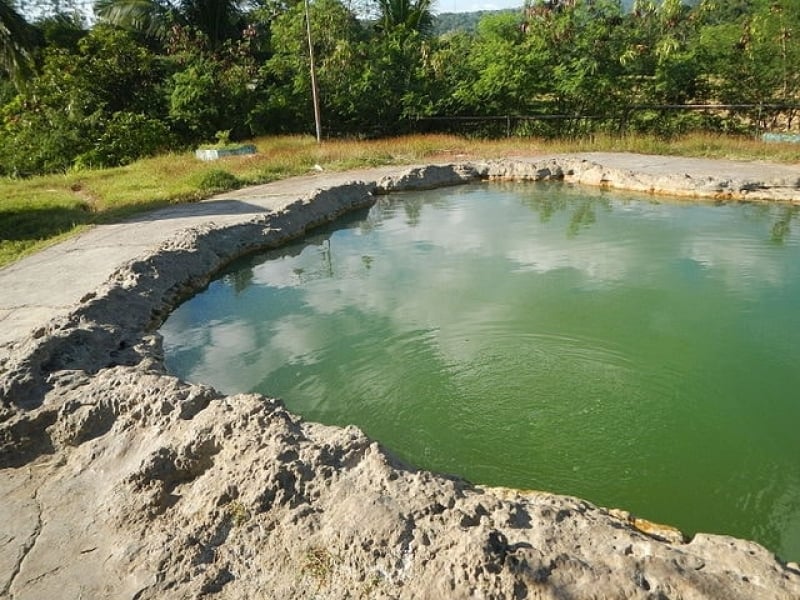 Now that there's a ferry from Manila to Bataan, it's become possible to travel to the province under three hours. I could only wish this was a thing when I was a fresh high school graduate, because my barkada would've definitely grabbed the opportunity to travel to this wonderful place. Bataan — Mariveles, in specific — has everything a group of starry-eyed teenagers could ever wish for: hot springs, sparkling natural pools, beaches, mountains, volcanoes, and a picturesque landscape. Meaning, you can hike up its summits, swim around its crystalline waters, surf its gnarly waves, or cliff dive into its hidden lagoons.
7. Nuvali, Santa Rosa, Laguna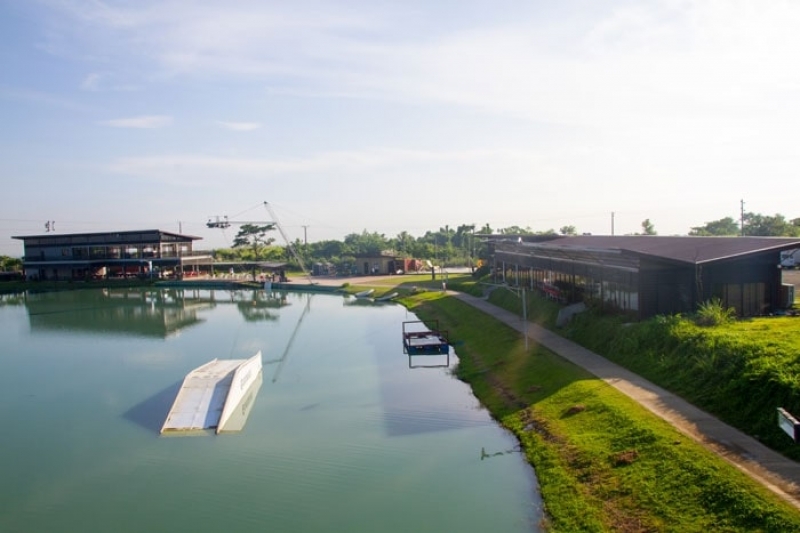 Preparing for college can get stressful and eat loads of your time. If you only have a day to enjoy a trip with your barkada, don't fret! You still can go on a last-minute barkada trip to Nuvali in Santa Rosa, Laguna. Its verdant environment is perfect for some unwinding, but it also provides some heart-racing activities. Wakeboarding or paddle boarding at the Republ1c Wakepark is the perfect experience for barkada getaways! You can choose to spend your whole day here, and it's guaranteed that you'll have a great quality time with your gang.
Also read: 12 Local Trips You Can Do For Less Than ₱5,000
High school friendships last forever — at least, this is how I feel. Hopefully, you'll have more barkada getaways to come in or after college. But believe me: Your last vacation together before college will be hard to beat. So, make your barkada trip unforgettable with a first-rate choice of destination. Enjoy!