Because of the stigma and numerous travel advisories, the islands in Mindanao are rarely part of any local or foreign traveller's itinerary. While it is true that a few areas are conflict-ridden, the beaches of Mindanao are still home to some of the most unspoiled destinations with a huge potential for tourism.
Imagine the white sands of Boracay and the pristine beaches of Palawan without the commercial establishments, flocks of tourists blocking your view of the sunset, and expensive amenities. These are just some of the things that you can look forward to when you include the following beaches in Mindanao.
Also read: Siargao Travel Guide 2023: Top Things to Do, Where to Stay, Tips & More!
1. Cagwait White Beach, Surigao Del Sur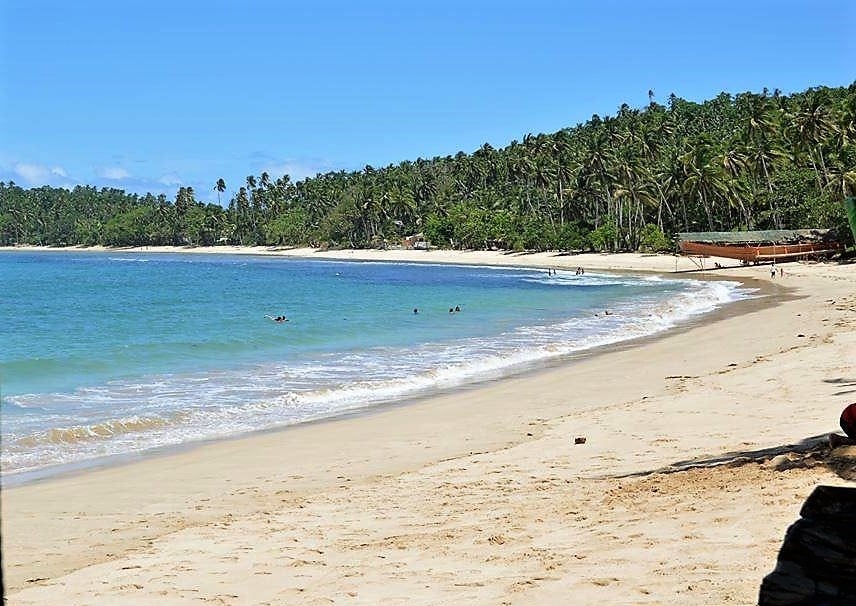 If you're not a fan of Boracay's party scene and just want to enjoy the long stretch of powdery white sands and the clear turquoise water, then Cagwait is a good alternative. This less commercialised beach features tropical palms richer than those found in Waikiki Beach, Hawaii.
2. Dahican Beach, Mati, Davao Oriental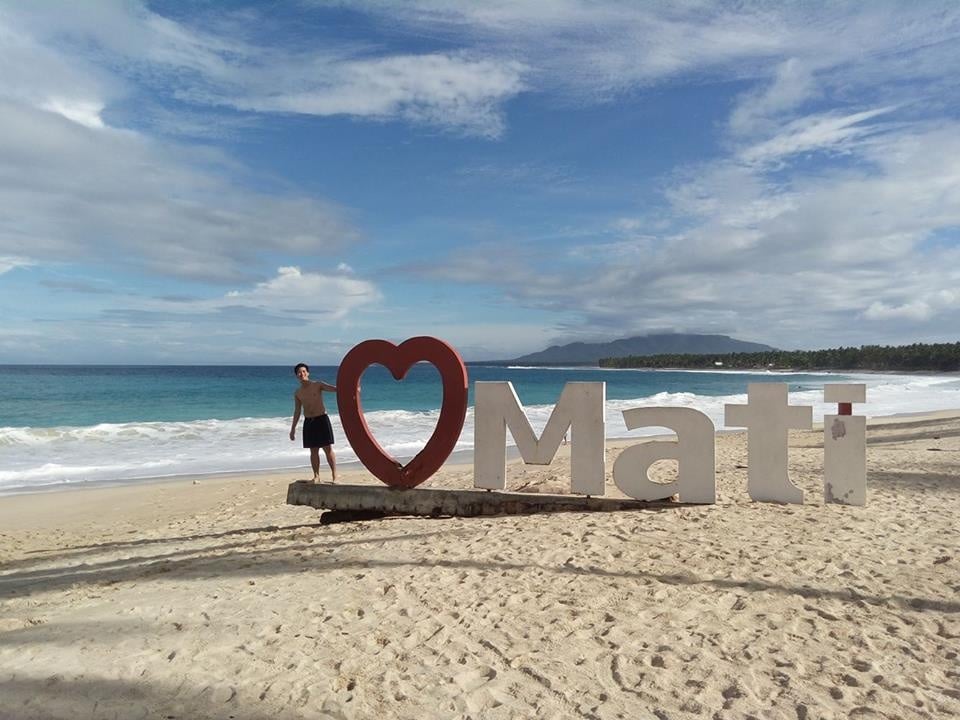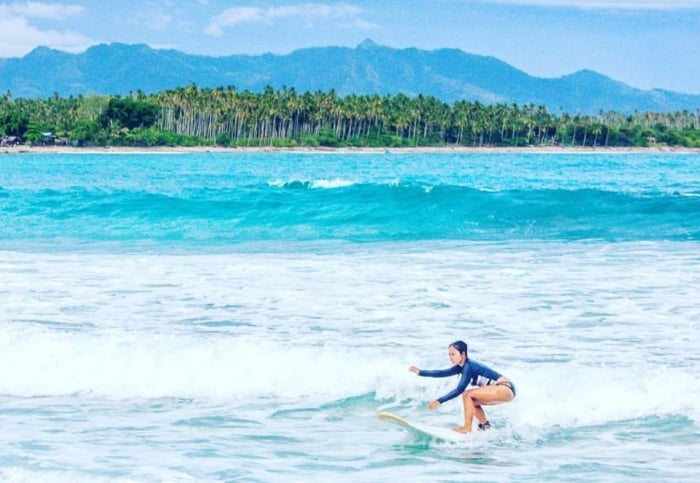 Dahican will make any beach bum fall in love with its 7km stretch of fine sand. But its pride comes from its powerful waves making it a surfer's paradise. Although not as prominent as Siargao's Cloud 9, Dahican is perfect for amateur and professional surfers who want to master this sport.
Also read: 10 Things to Do in Davao — the King City of the South
3. Gumasa Beach, Glan, Sarangani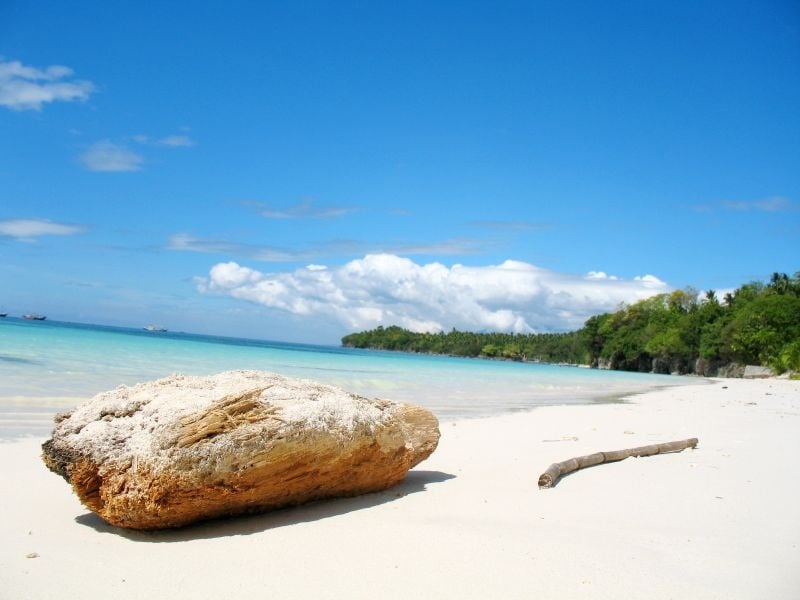 Aptly called 'Boracay of the South', Gumasa offers a long crescent beach with a sandy shoreline that will leave footprints as you walk on it. It is also home to the famous SarBay Festival, an annual sporting event that promotes marine preservation in Sarangani.
4. Great Sta. Cruz Island, Zamboanga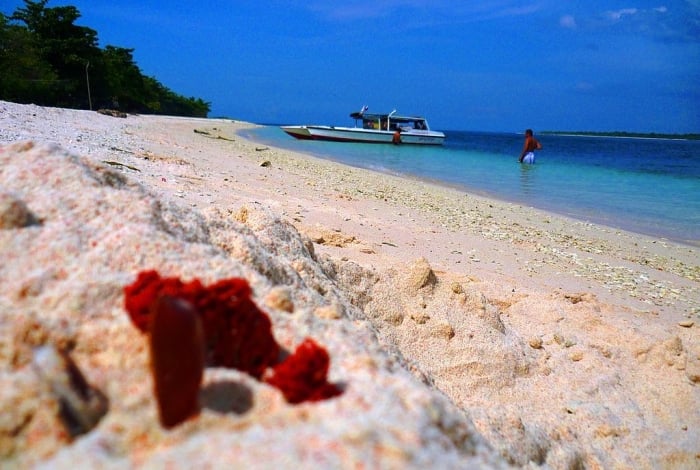 If you are tired of seeing the usual white sand beaches, then you must definitely visit the Great Sta. Cruz Island where the sands are pink! This posh-looking beach got its colour from the abundance of pink-coloured corals around the area.
5. Panampangan Island, Tawi-Tawi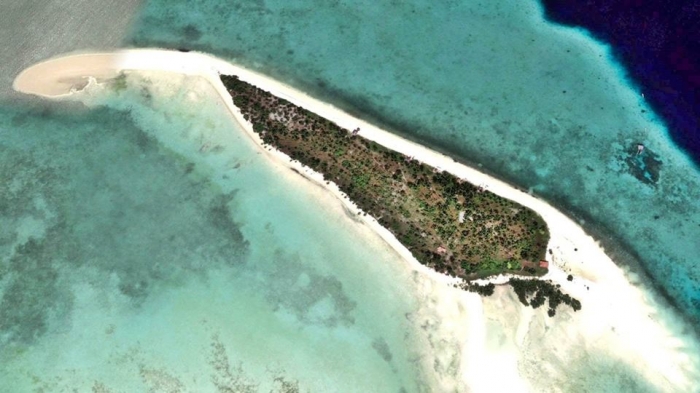 The famous travel blogger JourneyingJames dubbed it as the "finest white sand beach" he has ever been to. Panampangan is indeed a heavenly sight with a serene ambience that will make you NOT want to leave the island.
Also read: Tawi-Tawi: Why You Should Visit the Philippines' Southernmost Province
6. Mabua Pebble Beach, Surigao del Norte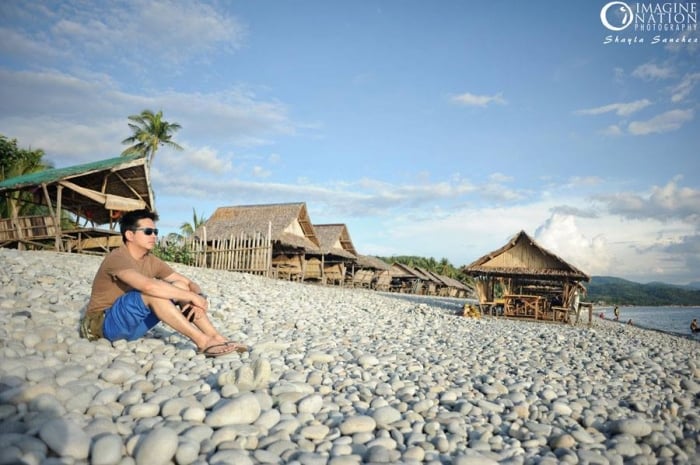 Tired of getting beach sand in between your toes? Mabua Pebble Beach is a good alternative for you! Enjoy walking along a shoreline with multi-sized pebbles and experience natural massage for your feet. This sandless beach will make you fall in love with its unique splendour.
7. Cabgan Island, Barobo, Surigao del Sur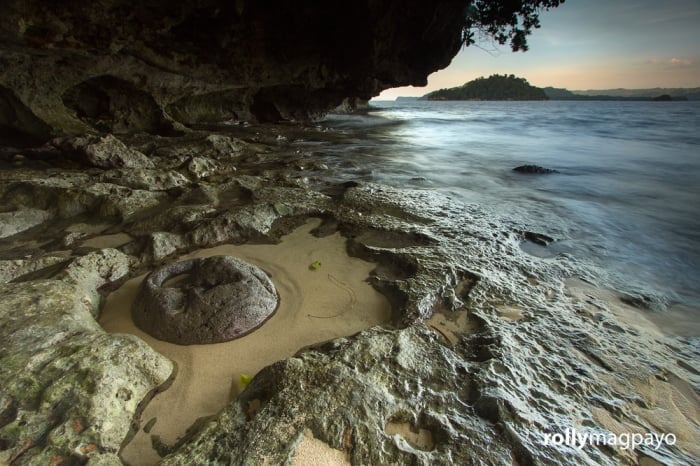 Cabgan is probably one of the least exploited beaches in this list. Aside from the powdery white sand, you will also see rock formations that will leave you in awe. Cabgan's laidback community will definitely make you forget about city life.
8. Malamawi Island, Basilan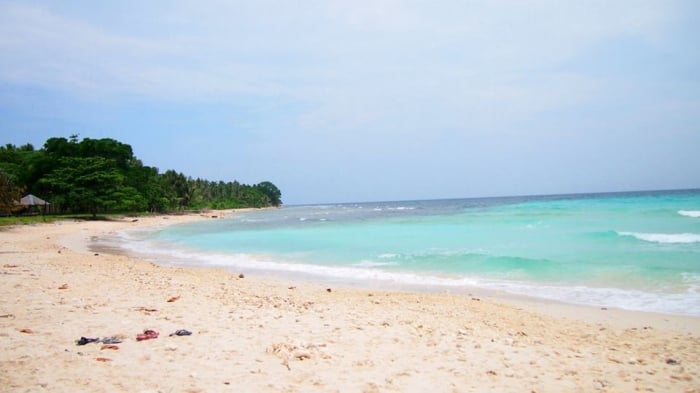 The beauty of Malamawi will make you forget all the negative things you've heard about Basilan in mainstream media. This hidden paradise has recently been developed as a tourist destination but there are definitely fewer tourists compared to its more famous counterparts in the region.
9. Agutayan Island, Jasaan, Misamis Oriental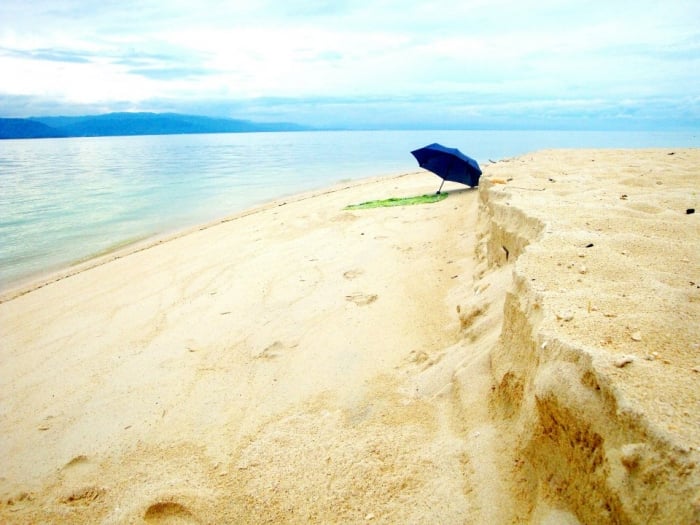 Agutayan Island may not have rich vegetation but is one of the few beaches in Mindanao with diverse marine life.. A few metres from the shoreline of this naked island lies an underwater sanctuary that is perfect for snorkelling.
10. Aliguay Island, Dapitan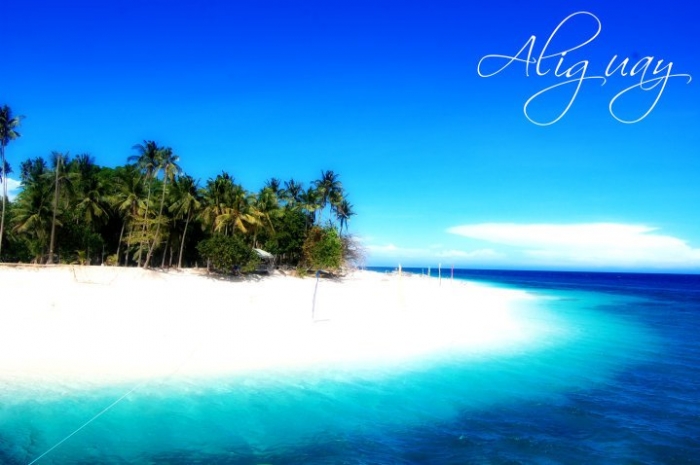 Aliguay is one of your portals to the vast and alluring water of the Sulu Sea. Getting to the island is an adventure in itself as you will have to brave the waters and go against the waves. If you're lucky enough, dolphins may join in the fun!
11. Talicud Island, Davao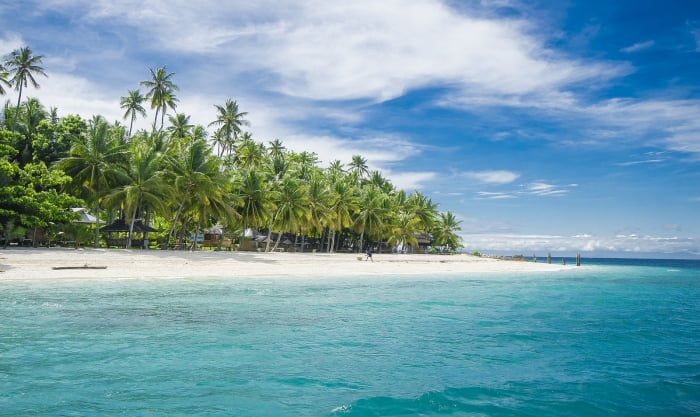 Although fairly known to Mindanaoans, Talicud Island doesn't ring a bell to Luzon, Visayas, and foreign tourists. Talicud is the lesser-known destination compared to the more popular Samal Island. Appropriately named, Talicud is right behind the main island and is now gaining fame for the same quality of beaches, but with cheaper accommodations.
12. Bucas Grande Island, Socorro, Surigao del Norte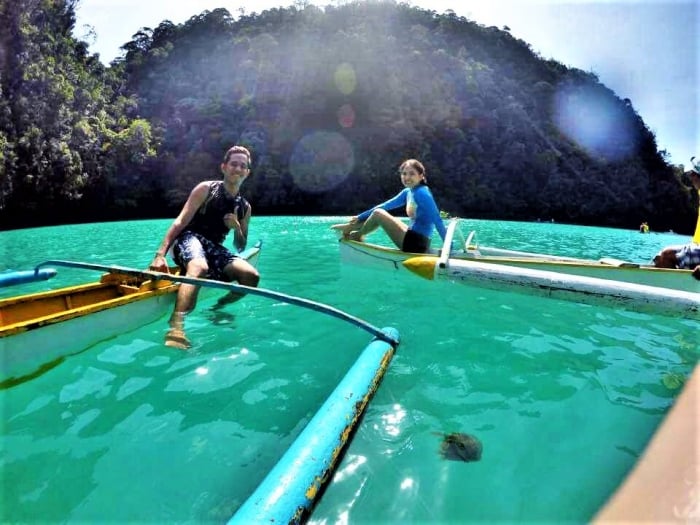 Bucas Grande offers a similar experience to Palawan with the tour of its mostly unspoiled islands. You will definitely enjoy the serenity of nature as the tour guides fondly share interesting trivia about each island. There are coves where you can swim with stingless jellyfishes but make sure not to wear any sunblock lotion as this may poison them.
13. Mantigue Island, Camiguin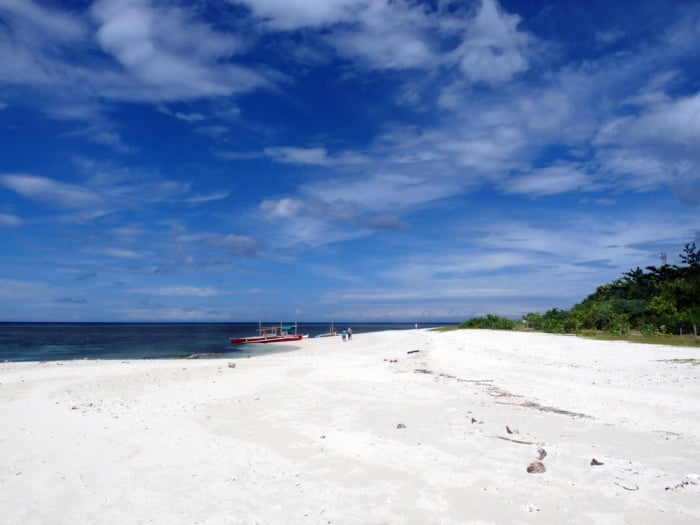 Camiguin is a one-stop destination for all your touristy needs. It is home to a cold spring, hot spring, falls, a challenging trek, a sunken cemetery, historical ruins, and beaches that do not disappoint! The small island of Mantigue should be part of your itinerary especially if you like snorkeling.
14. Bitaog Beach, Dinagat Islands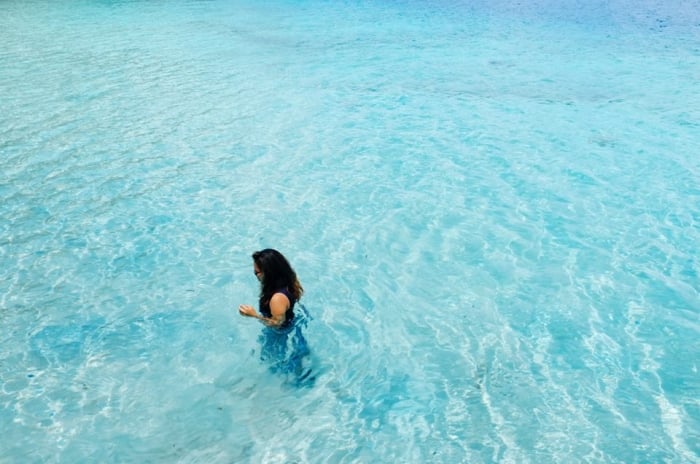 Bitaog Beach is just one of the many beautiful islands in Dinagat. Upon reaching the place, it's easy to imagine that you are on your own private island as Bitaog is quite small and mostly uninhabited. If you get tired of swimming, you may explore the different rock formations and limestone peaks in this island.
Also read: Dinagat Islands: An Underrated Gem in Mindanao That's Worth a Visit
15. Carmen, Agusan Del Norte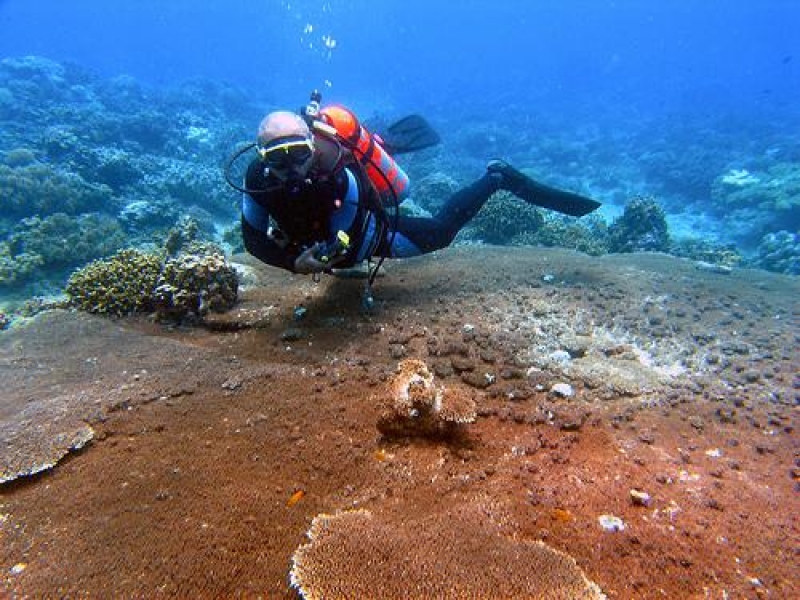 Sure, Carmen's shores can't compete with the white sands of most of the beaches in this list but its rich, diverse, and colourful marine ecosystem compensates for it. Any diver who has tried exploring Carmen will agree that the diving sites are world-class.
16. Welborn, Pantukan, Compostela Valley
For one of the secret beaches in Mindanao, Welborn Island is quite accessible to most people, as it's only 250m from the highway. It's also pretty easy to lounge around the island, as the seabed sand is softer than at most beaches. Welborn Island also likes to spoil its visitors with a gorgeous panoramic view every sunset, so make sure to bring a camera!
17. Kopiat Beach, Mabini, Compostela Valley
Kopiat Beach is another uninhabited paradise found in Compostela Valley. Its white sands and clear blue waters teem with various flora and fauna. More than its inherent beauty, it is also home to wild fruit trees and serves as a prolific breeding ground for various species of turtles.
Also read: Mindanao Farmer Successfully Grows Foreign Fruit Trees in Backyard
18. Pujada Beach, Mati City
Pujada Beach is for the hardcore beach bum. It is absolutely untouched, with no huts and cottages; just leaves from towering trees as shelter. It is a great destination if you want to see clear waters, fine sand, healthy vegetation, and just raw beauty by the shore.
19. Kaputian Beach, Samal Island
Despite being a prolific beach town, Samal Island still has some of the best hidden beaches in Mindanao. Kaputian Beach, despite its size, remains a well-kept gem in Samal. The stretch of white sand, which kisses the approaching blue waves from the sea, makes for a peaceful campsite.
20. Starfish Island, Samal Island
If you don't mind a few neighbours, Starfish Island can be a relaxing dip in the water. Don't worry — as its name suggests, your neighbours would be starfish! Samal Island's shallow waters are a populous spot for these invertebrates. So, if you ever wanted to see what a starfish looks like in its natural habitat, this is the place. 
Also read: Davao and Samal Island Itinerary: Food Spots & Tourist Attractions
These are just some of the beaches that Mindanao can offer. The Land of Promise may have been tainted by negative notions regarding safety, but no one can deny that tourism on this beautiful island has been booming for a good while. In return, the possibility of exploitation of these beautiful beaches is high, unless we do our part by becoming responsible tourists to ensure sustainability.