With unrivalled natural beauty, it could get hard to pick a destination in Thailand for a tropical vacation. After all, this country is known for an abundance of beaches that cater to every type of traveller. While there is so much to choose from, you can't go wrong with the best islands in Thailand that are the closest to paradise on Earth.
Also read: Thailand Travel Requirements: What to Know Before Visiting
The best islands in Thailand for beach parties
1. Phuket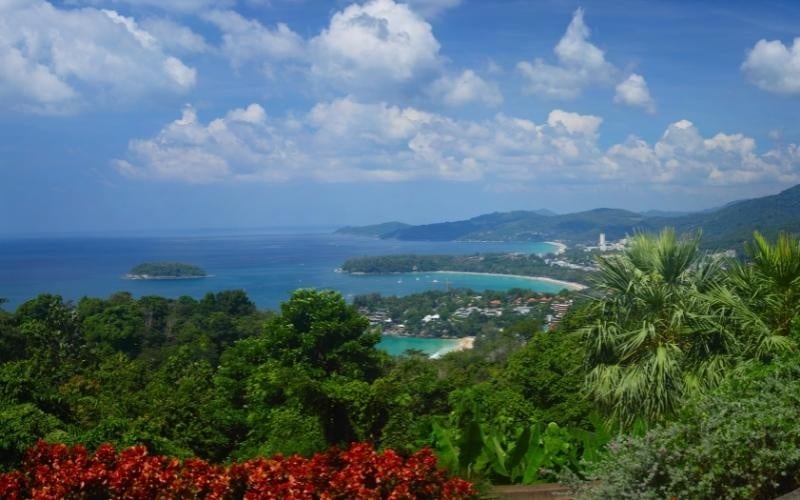 Phuket is arguably the most famous island in Thailand, among locals and foreigners alike. It is widely known for its beautiful white sand, lush palm trees, and the enchanting waters of the Andaman Sea. This marriage between the land, sea, and sky makes a vacation to Phuket a great way to reconnect and revitalise yourself with nature.
Alongside the breathtaking natural beauty, Phuket has developed a beach culture that is filled with fun and festivities 24/7. Bar-hopping and party music aren't out of place when taking a stroll along its shores. With energy like this, expect a lot of tourists who want to experience the best of beach life as much as you do. Head to Kamala Beach or Bangtao Beach for a night of shameless partying!
If you want your nights to be a bit more on the peaceful side, consider visiting Old Phuket Town when taking a rest from exploring the island. The neighbourhood is also worth exploring in its own right, especially since Phuket's history as part of a trading route between countries like India, China, Portugal, and England is evident in its buildings and attractions.
2. Koh Pha-ngan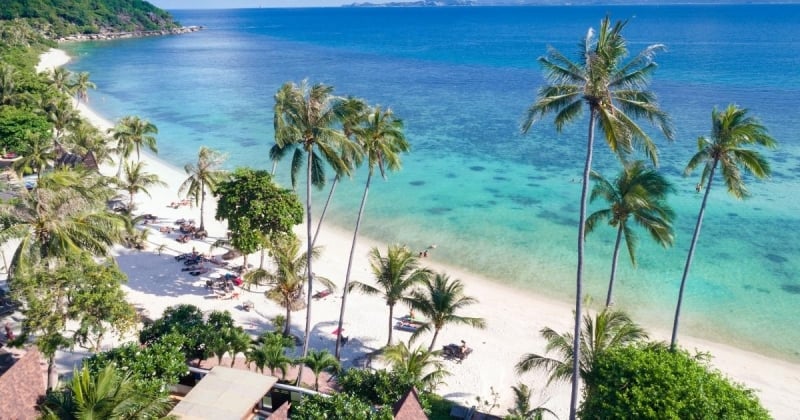 Maybe you didn't get your fill after a night of partying or two (maybe even a week) in Phuket? Fortunately for you, the answer is only a ferry ride away from the island. 
Koh Pha-ngan is home to one of the biggest monthly beach parties famous throughout the world. The Full Moon Party is always organised in the village of Hat Rin and is held before, during, or the night after a full moon. It is so famous that it also spawned other big parties to follow it, such as the Half Moon and Black Moon. Lasting from sunset to sunrise, these gatherings are for thrillseekers who like to share their excitement in the middle of paradise.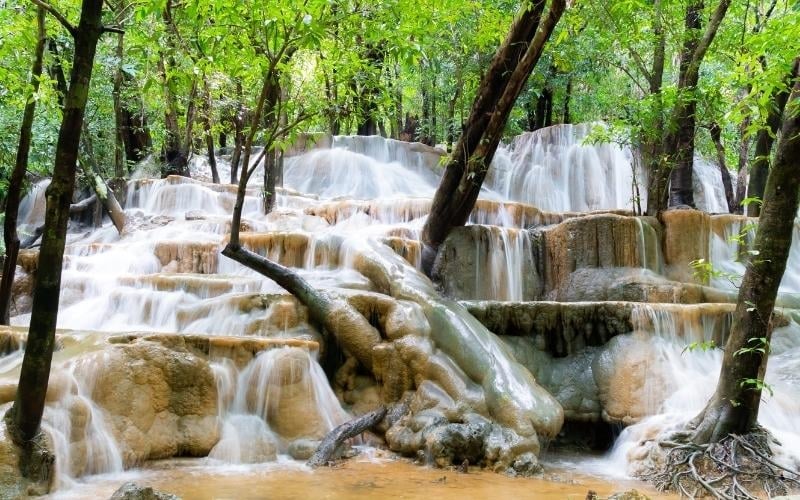 But that isn't to say that Koh Pha-ngan is all about beach parties every day of the week. Make the effort to explore this island and you'll find an abundance of diving spots. Meanwhile, deep on the island, you can also find gorgeous waterfalls flowing with cool waters like Wang Sai Thong.
With all of these attractions, Koh Pha-ngan is one of the best islands to visit in Thailand to free yourself from stress.
3. Koh Phi Phi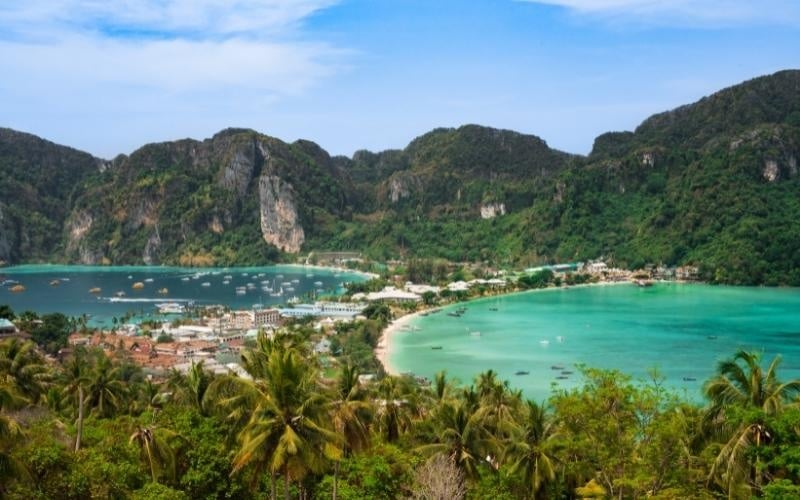 Other famous islands in Thailand that adventurers should take note of are Koh Phi Phi (or the Phi Phi Islands). Two major islands, Koh Phi Phi Le and Koh Phi Phi Don, are heavily populated, while islands like Bamboo Island and Bida Lok are merely huge limestone formations. This group of islands attract tourists regularly with its vibrant (and at most times, raunchy) nightlife. 
One of its biggest attractions in Koh Phi Phi is  Maya Bay, which reopened for tourism recently. It is best known as a filming location for The Beach, which starred Leonardo DiCaprio. It was heavily affected by mass tourism and was temporarily shut down by the government for rehabilitation in 2018. 
Apart from that, you can board a tonsai boat that will take you to attractions like the strange Viking Cave, where you can see paintings of Scandinavian ships in the eastern part of the cave. You can also hop over to the rustic Koh Yao Yai for a more reserved time among Southern Thai fishermen.
The best islands to visit in Thailand for thrills and adventure
4. Koh Lanta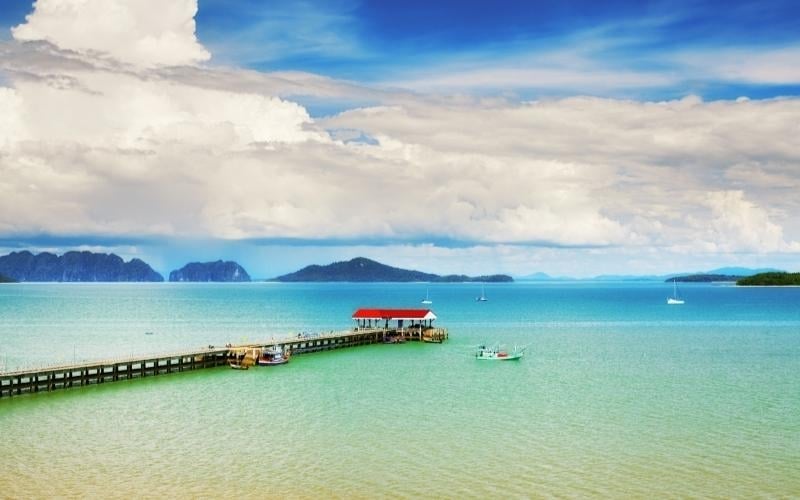 There are a lot of unexplored islands in Thailand. Koh Lanta is one such island that attracted the attention of backpackers and nomads who wish to make paradise their home. The community here is tight-knit and diverse. Koh Lanta welcomes anyone who visits its shores and has become a melting pot for travellers of all races and creeds.
It also has a remarkable stretch of sand and sea known as Klong Dao Beach. This beach is popular with surfers because wave swells are better here compared to Phuket. The catch is that surfing season lasts only from June to July. 
Also read: How to Surf: 10 Surfing Mistakes Most Beginner Surfers Make
5. Koh Samui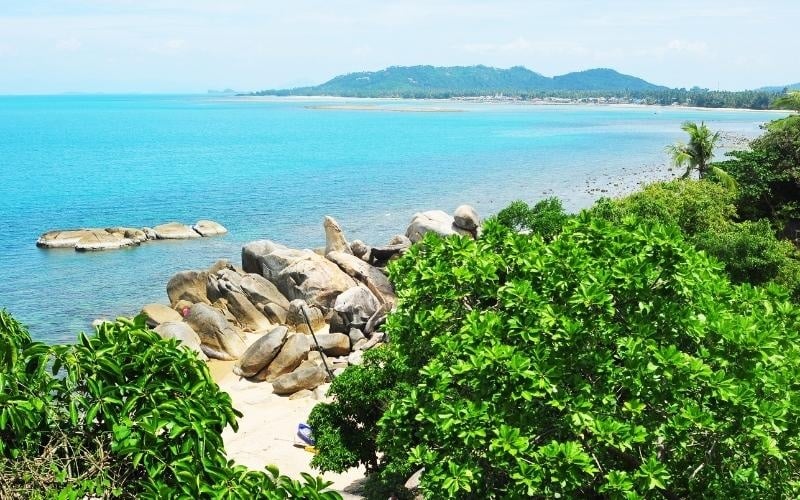 Koh Samui is the second largest island in Thailand and is another haven for surfers. Its vast landmass makes it easy to identify sections of the island that have waves for beginners and professionals. The island can get crowded at times but luckily for surfers, November through May is the peak for surfing, which is the island's stormy season.
As for non-surfers, Koh Samui is a treasure trove of attractions, both natural and cultural. From heritage sites like Bophut's Fisherman's Village to the stunning beauty of Ang Thong National Park, Koh Samui has everything for the ideal beach getaway.
6. Koh Phayam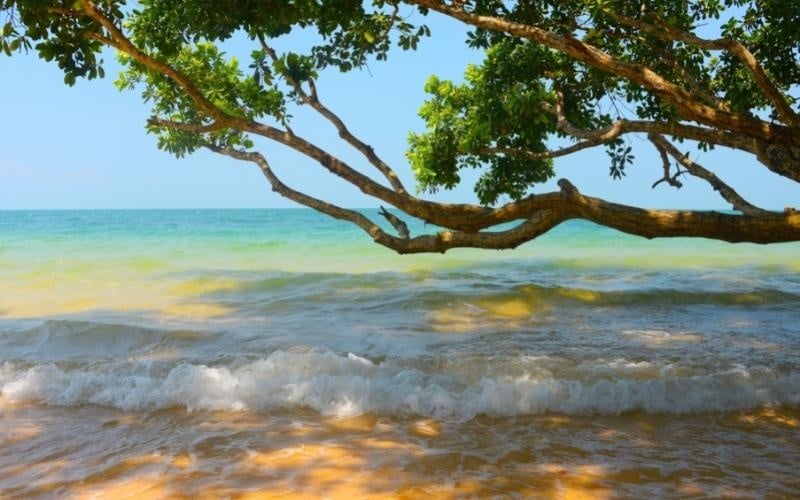 Koh Phayam is Thailand's best-kept secret for surfers. For a long time, this beach has been free of tourism, mainly due to a lack of direct route to the island. You'll have to board multiple ferries to get to its pier. Today, however, there is a slow influx of travellers who wish to see this untouched paradise. For the adventurous wanderer, it is only a matter of time before they discover the beauty of Koh Phayam.
Its biggest attraction, at least among the surfing community, is Aow Yai or Big Bay. This coast is known for its swells which are undeniably perfect for surfing. If you're looking for a calmer alternative, Aow Kao Kwai or Buffalo Bay has waters that are safe and relaxing for leisurely swimming. You can also observe mangroves up close with river kayaks. 
Also read: Travel Responsibly: 7 Ways You Can Support Green Tourism in Thailand
The best islands in Thailand for exploration and relaxation
7. Koh Jum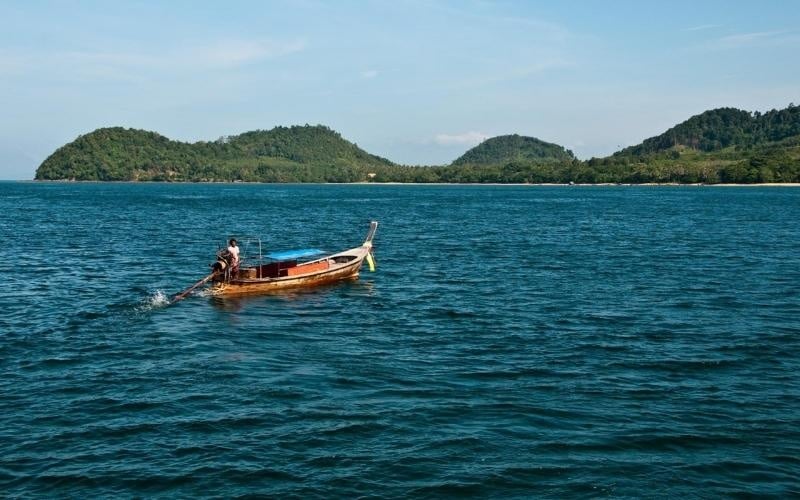 One of the more secluded islands in Thailand, Ko Jum is a special island for travellers who are looking for a warm and relaxing time near the beach. Granted, this homely island doesn't have a lot of attractions to draw tourists. But on most days, you will probably find its beaches to yourself. This is what makes it the perfect place for introverts or close friends who wish to have privacy.
If you are feeling too lonely, you can head to bars in local villages throughout the island, all of which are accessible through scooters. 
8. Ko Kut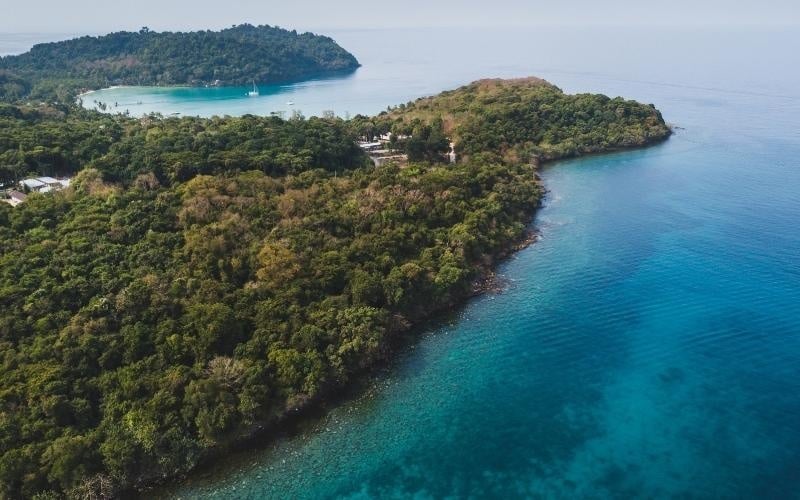 Another island known for its seclusion, Ko Kut (or Koh Kood) is filled with lush palm trees stretched along its coast where gentle waters rest on its beach. While the island is mostly undeveloped and remote, there are a few luxury resorts that tourists can take advantage of for a leisurely stay.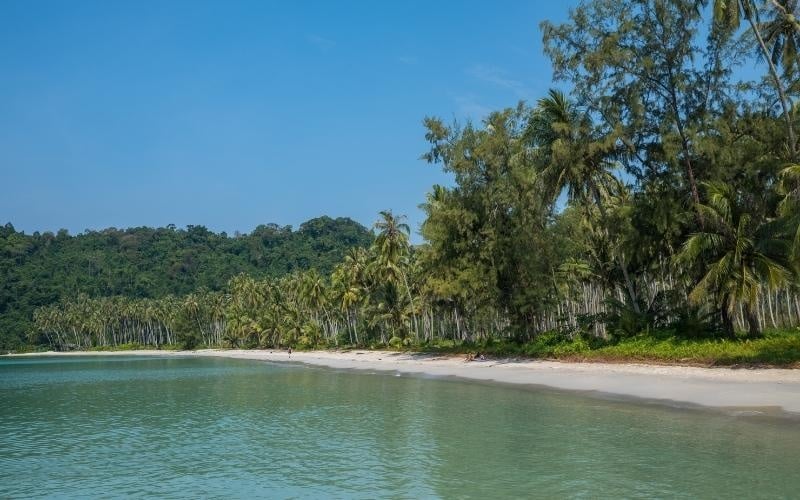 If you seek adventure, you can trek its jungles to reach Klong Chao Waterfall. The best thing about this waterfall is that it has water all year round. Our advice is to arrive early as it can get crowded throughout the day.
Alternatively, just lounge around the peaceful waters of Ao Tapao Beach and its nearby fishing village. It is one of the few beaches that doesn't have a lot of commercial obstructions on its extensive shores. You can easily find a spot for yourself while still enjoying the beach.
9. Similan Islands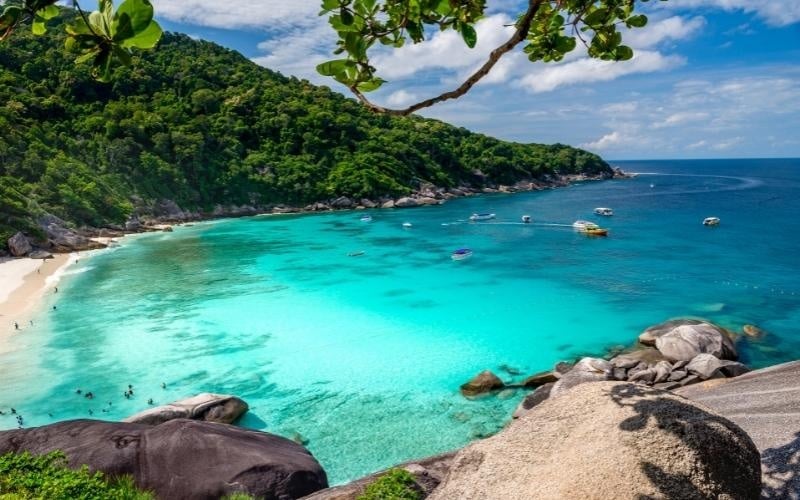 The Similan Islands are a haven for marine and forest wildlife. As such, the local government goes to great lengths to preserve this archipelago, creating the Mu Koh Similan National Park. Through these efforts, divers are able to mingle with the multiple species of fish, whales, and turtles that inhabit its reefs. Visit its diving spots between October and May, where sea conditions will be consistent and manageable. Once you dive in, expect to mingle with whitetip reef sharks, great barracudas, and giant manta rays. That's a lot of friends!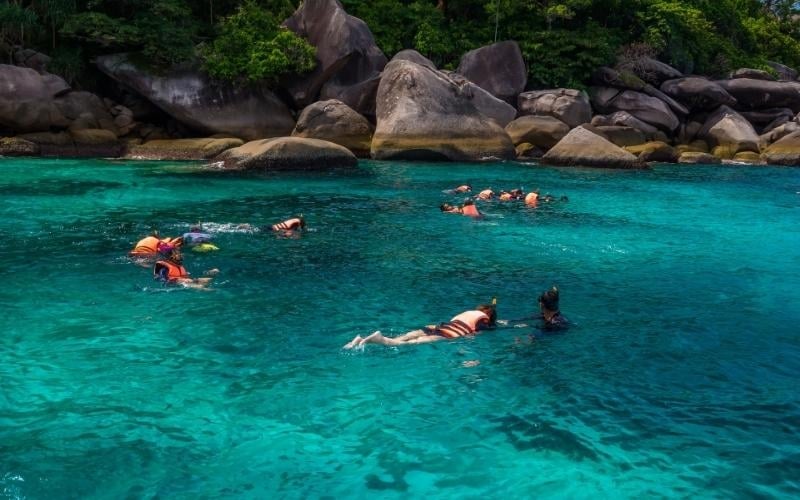 When visiting, be reminded that there are no hotels found in the area. Should you need to find accommodations, you can spend the night under the stars at campsites or in quaint bungalows.
Also read: 7 Private Islands You Can Rent in the Philippines Right Now
10. Koh Tao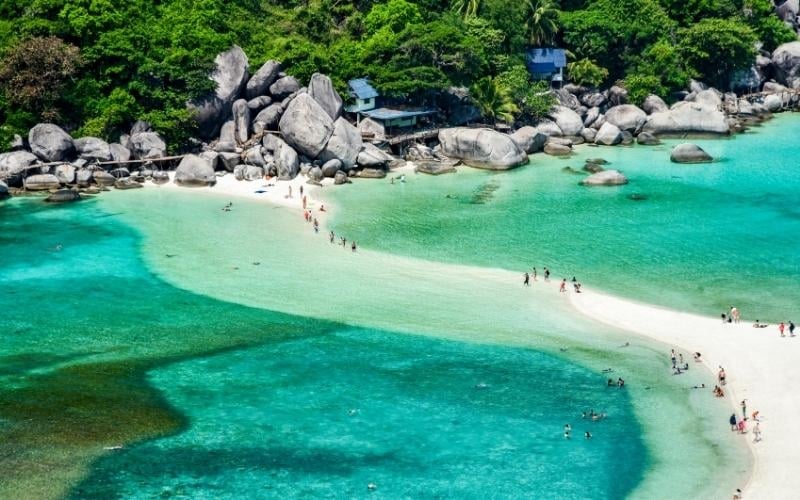 If you're looking for an immersive vacation, one that will let you truly attune with nature, Koh Tao will provide you with that experience. It is one of the best islands in Thailand to visit not just for tourists, but for wildlife as well. Also known as Turtle Island for its abundance of sea turtles, a popular site for various marine life to gather, inhabit, and reproduce. With over 700 divers being certified on the island every year, Koh Tao opens itself to biodiversity with warmth. 
When diving, be sure to take a look at the interesting underwater sights in Koh Tao — such as the HTMS Sattakut shipwreck, the Japanese Gardens dive site, and the sunken statues of Ocean Utopia.
Also read: Indochina Itinerary: Exploring Thailand and Laos in 7 Days
As you can imagine, there are still more islands and beaches in Thailand that share the same beauty and magic found on our list. We mean it when we say that any island has the potential to turn your vacation into the best one, regardless of how much money you spend. Once you visit these, pray you won't miss it too much because you will never want to leave.
---
Featured image credit (L-R): Alicia Bub; anuchit kamsongmueang via Canva Pro. This article was originally published on TripZilla.