Inspired by the #PhilippinesFirst advocacy, I've asked several Filipino travellers and bloggers to share about their best local travel this year with pieces of personal advice to aspiring Filipino travellers out there. In no particular order, here are their top favourite Philippine destinations in 2015.
1. Batanes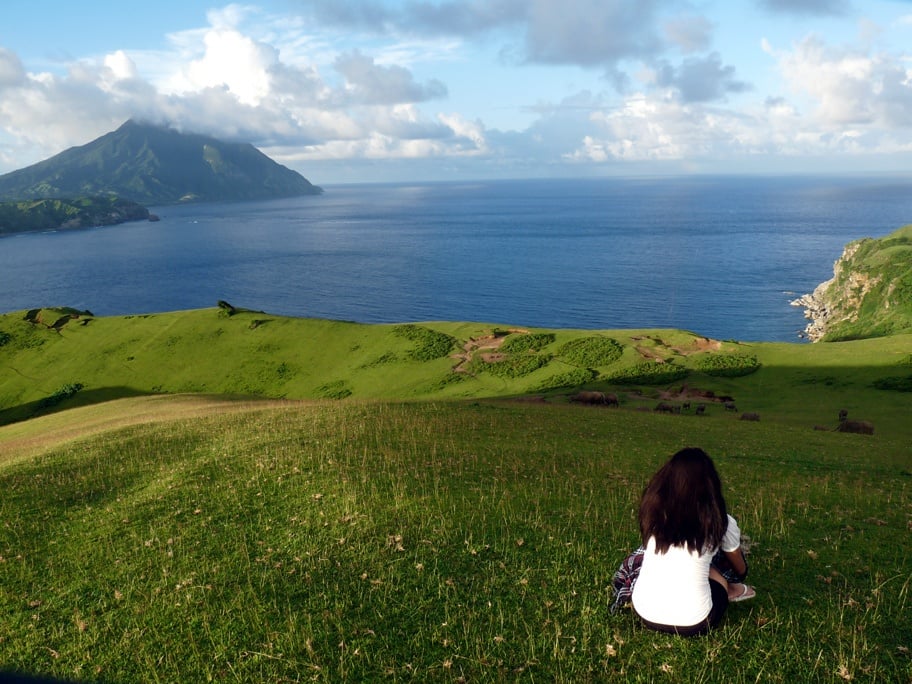 Image credit: Allan Ascaño
"Batanes was the most rewarding place I have been to this year. I have lived in Manila since I was born and these past few years, living in the city has been so stressful. With all the problems, issues heightened by personal experiences and social media, it overwhelms me in always thinking negative about the Philippines. I was slowly starting to lose hope. Travelling to Batanes changed all that. The place made me realize and experience that we, Filipinos, still have the best things. We still have amazing views and sceneries. Honesty and loyalty can still prevail. We have a culture that displays simplicity. Batanes made me feel that the most simple of actions generate the best kinds of happiness. Experiencing Batanes is not only about the majestic views, it is also about the people and culture that thrives on the best values."
Also read: How I Travelled Solo in Batanes for 5 Days with Only PHP 8,000 Budget
Travel advice: Just be grateful. That's the best advice I can give. A lot of Filipinos travel now but sometimes I feel people lose the sight of the value of travelling. It has become about taking pictures, posting on social media websites, and waiting to see how many LIKES each photo will get. It has become an experience to brag instead of to share. If you travel, you are privileged. You get to experience being in another place, in another moment. Be grateful for new experiences. Be grateful for adventures that give you rest and pleasure. Experience a place you travel to. Give meaning to your travels. Because once you look back on your pictures, what would you say about them? Would you say "Oh this picture of me in Osaka got the most likes on my Instagram" or "Oh wow! This is the time when I decided to give back to my sister after she graduated, I wanted her to experience the best food in Osaka". Travel gratefully. Travel with passion, curiosity, and heart.
– Irene Justin Maligat of Inspiring Grateful Travels
"I'm a nature person so when I came to Batanes I just fell in love with its beautiful hills and the view of the ocean. The people are also so nice. They are very honest and kind."
Travel advice: Do your research when going to a new place but also leave room and allow the destination to surprise you.
– Kimberly Chua of Journey With Me
"Batanes has been my dream local destination for the longest time and I'm glad I finally got to visit the Philippines' northernmost province early this year. It's a backpacker's haven! It's safe, clean and peaceful. The residents are warm and helpful. Best of all, it has the most stunning landscapes — definitely Instagram-worthy!"
Travel advice: Most of the time, Filipinos need a visa to travel abroad. Don't get turned off by this! It's a small price to pay for all the amazing experiences you'll get from exploring the world. Of course, don't forget/neglect your home country as well. I have this 1:1 rule when it comes to travelling — I should always follow up an international trip with a local one. It keeps me grounded and it keeps me from getting homesick!
– Catherine Mirasol of The Wandercat
2. Banaue, Ifugao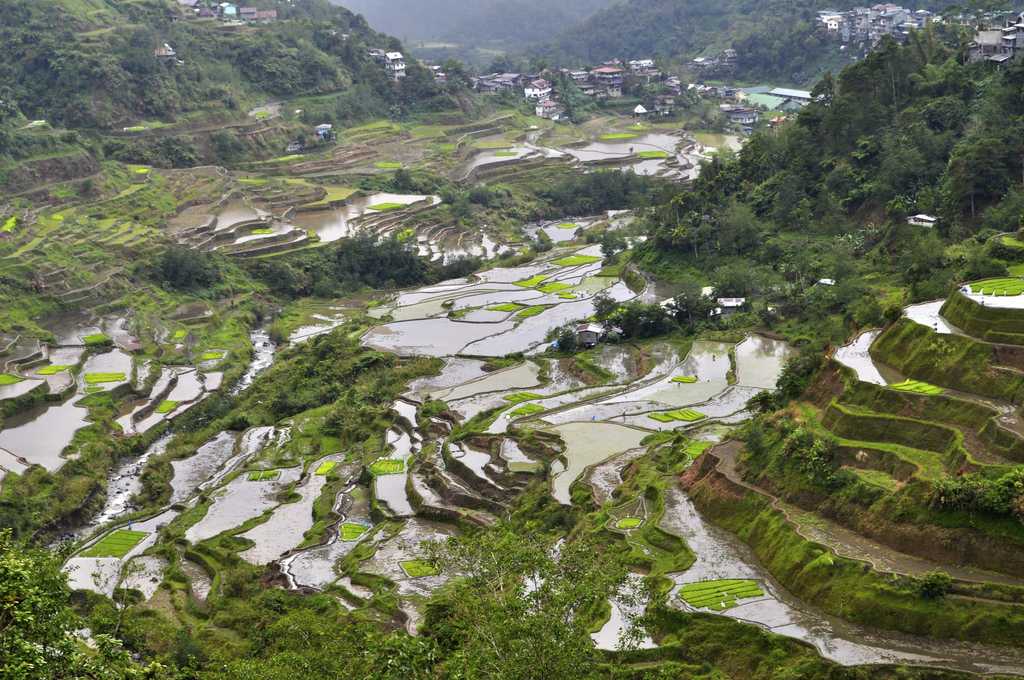 Image credit: Madeleine Deaton
"My trip to Banaue is an eye-opening to the Filipino culture. Good thing the Igorots were able to preserve their culture. The trip made me realize that I should stop and smell the roses and thank my blessings. The Igorots are happy people. They are contented with the basic necessities while we are always in pursuit of material things we want to have. The views are priceless! I will definitely come back for the Imbayah festival to witness how they worship their rice gods."
Travel advice: Take only photos, leave behind foot prints. Preserve the natural beauty and learn from the locals.
– Kate Biol of Red Maleta
"The natives have retained their culture. Most of them especially are still practicing paganism. Bayanihan spirit is still alive. We've witnessed and experienced it. Of course, the terraces. :)"
Travel advice: Network with fellow travellers. Most of the travellers are happy to share their contacts and that would be very helpful if you're going to a place for the first time and you don't know anyone. Responsible tourism. Before going to a place, research about their culture, practices and respect it. Discover the unknown path. There's more to Palawan aside from underground river. Ask locals, read forums, ask your friends as they might know anyone who can recommend you a place to visit aside from the overrated tourist spots. Be friendly to the locals. Not just saying hi or hello. But talk to them. Ask questions like you're really interested about them, the place that they live in and everything that destination can offer.
– Kareen Satorre of Laagan na Cebuana
"A UNESCO World Heritage Site is always one of the best destinations to visit and explore. You'll love the weather in Ifugao, especially during summer."
Travel advice: Always respect the locals and their culture/beliefs, and the learn from them. Plus, create good times with fellow travellers.
– Marco Foronda of I Think. I Say. I Feel
3. Ilocos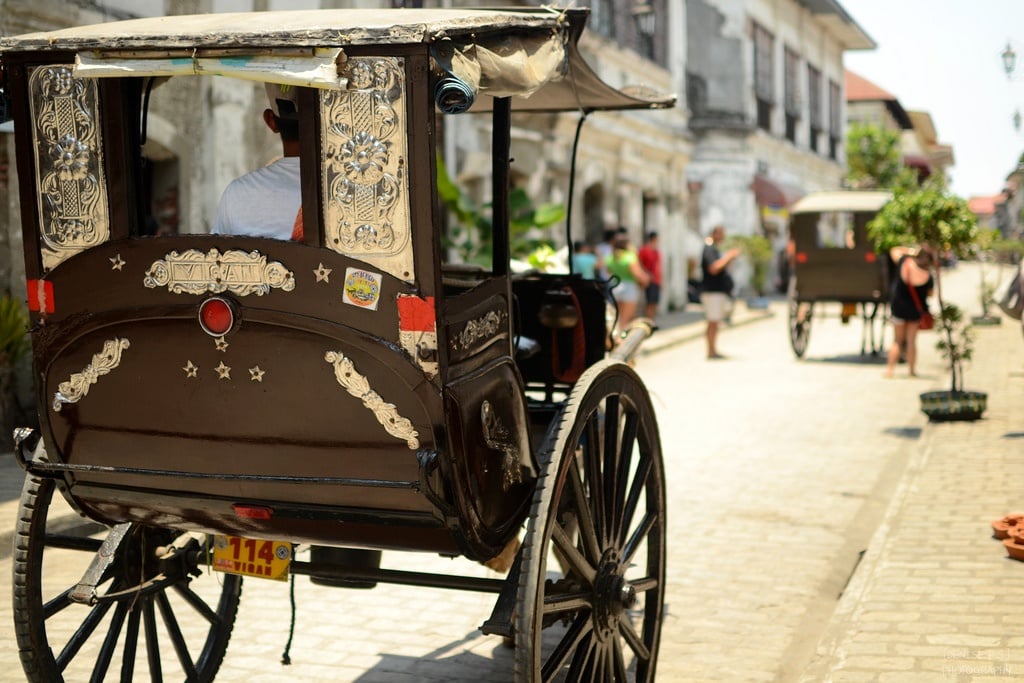 Image credit: Denise P.S.
"Aside from the fact that it is the only place I've visited this year (poor me) I think it is great to travel around Ilocos and its surrounding provinces because there are so many attractions to visit. The local government also has maps to help tourists know which attraction they should visit."
Travel advice: Travel if you have time, but never forget to save as much money as you can. Traveling can be expensive that is why you have to be wise in spending your money.
– Kimpy Olivar of Manillenials
4. Palawan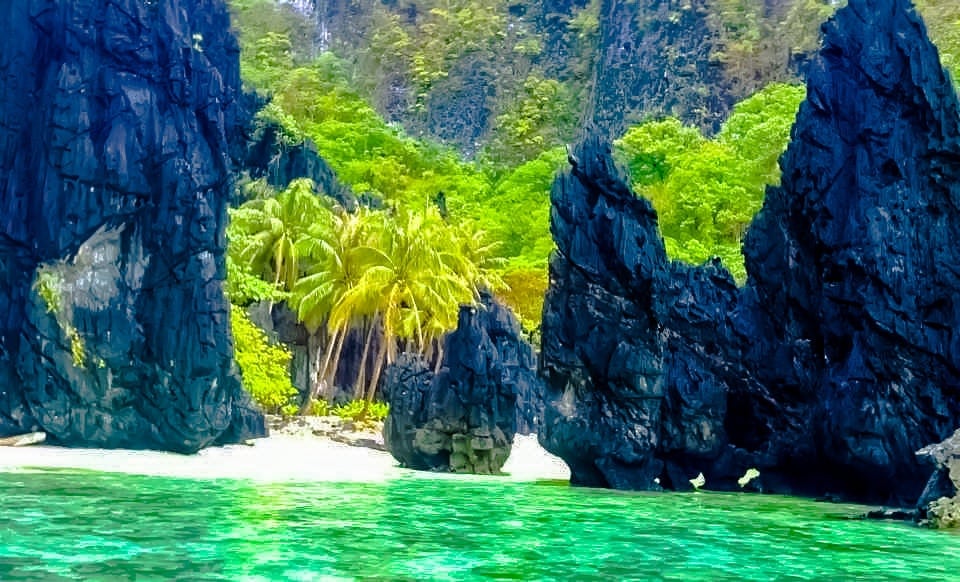 Image credit: Trip & Travel Blog
"Palawan has been attracting so much attention over the past couple of years because of its truly breathtaking beauty."
Travel advice: Just do it! Seriously. The time you waste on waiting for the perfect moment will turn into little regrets in the future. There is something good about spontaneity and travelling.
– James Aquino
5. Mount Batulao, Nasugbu, Batangas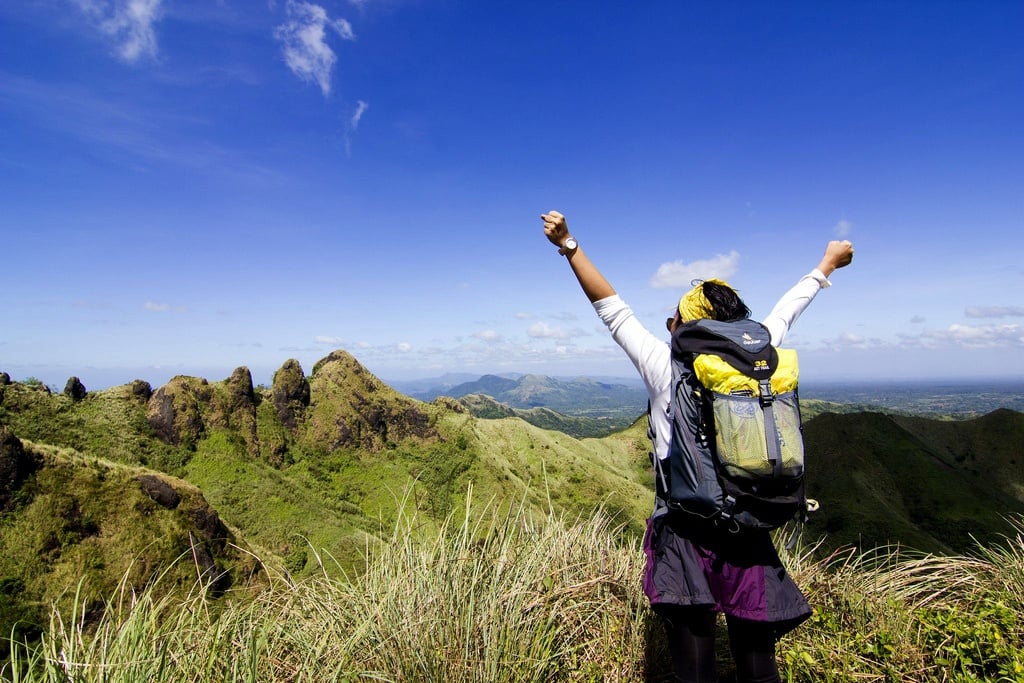 Image credit: Gerald Turaray
"I haven't travelled much this year, but I am glad that I at least got to climb Mt. Batulao. It's a quick day climb and a nearby destination from Manila, so a full Saturday is enough for the experience. It's easy on the budget and an ideal destination for a weekend getaway. More and more people are giving mountain climbing a try, and I now understand the thrill of reaching the summit and being eye to eye with the clouds, with the world thousands of miles beneath me. But of course, the physically inactive me had to endure hours of climbing just to be rewarded with a wonderful view."
Also read: Top 10 Mountains in Philippines With the Most Incredible Views
Travel advice: Don't mind the labels. You can be a tourist, a backpacker, or a traveller—it doesn't matter. The places you visit don't care what you call yourself as long as you respect its people, culture, and the destination itself. Travelling is meant to be fun; it's not meant to be a competition.
– Jane Galvez of Oh My Janey
6. Canlaon City, Negros Oriental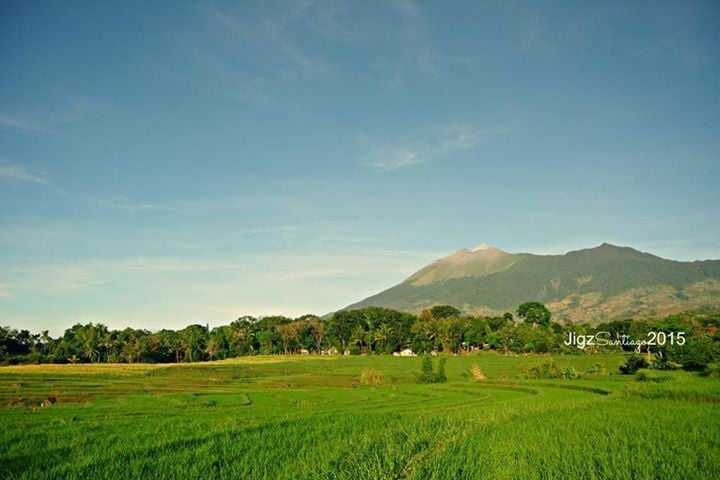 Image credit: Jigz Santiago
"While the rest of Philippines (with exception to a few) suffers from El Niño and the unbearable heat caused by climate change, Canlaon City hasn't lost its cool weather. Visit at any day of the year at any time and expect to be greeted by its refreshing breeze . It has plenty of falls, springs, and natural attractions that are waaaay more beautiful than their popular counterparts. And oh, if you're lucky, you'll be handed free vegetables by the friendly sellers at the market."
Travel advice: Never leave a place without learning a thing or two about the locals' way of life. Spend a day or two to go people watching, just to observe and appreciate the beauty of the place's culture. This is what will set you apart from the typical tourists who are only visiting to take pictures of popular attractions.
– Rhoda Dejito of rhoda-dejito.com
7. Mount Apo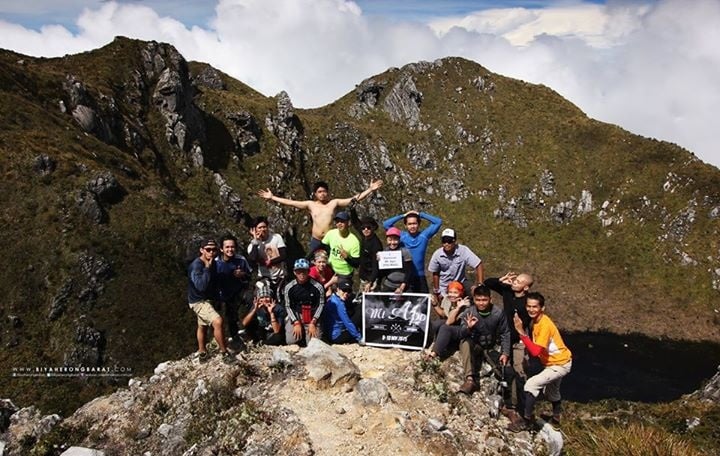 Image credit: Biyaherong Barat
"It was my biggest hike so far. And the mountain was just amazing."
Travel advice: Travelling is not about the number of destinations you've been to or the attractions you've seen but the quality of time spent and the memories you make in every place that you visit.
– Jed Rosell of Biyaherong Barat
8. Siquijor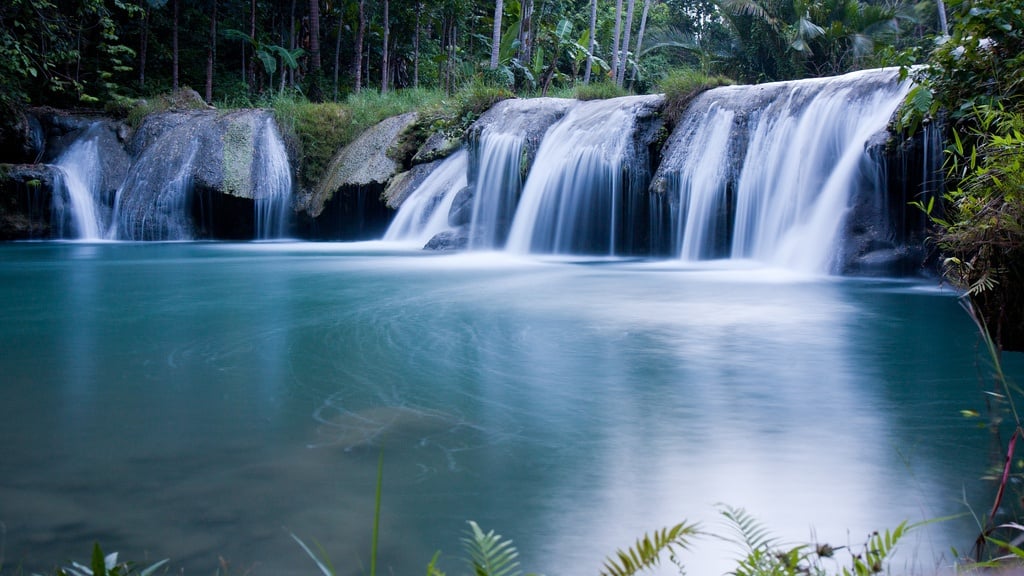 Image credit: Killy Ridols
"This year, we've travelled to beautiful Philippine destinations like Palaui and El Nido, but my recent trip to Siquijor was the most interesting. The small island is shrouded in mystery and has a reputation that aswang and witches inhabit it, that's why most Filipinos don't dare travel to Siquijor. What most people don't know is that Siquijor is very charming and peaceful with zero crime rate! The beaches with its white sand and turquoise waters are bewitching! Rather than trying to change their reputation, the locals embrace it. They even have a Healing Festival where shamans, faith healers and black magic practitioners gather, and tourists can experience various alternative healing methods. I had the chance to experience one of it, called bolo-bolo, done by a local faith healer."
Travel advice: If you want to travel more, travel the #PhilippinesFirst. That's our advocacy that we launched this year. We urge every Filipino to explore more of the Philippines and get to know our own country first. When you travel outside the country, you'll have a better appreciation of what home means because really, there's no place like the Philippines.
– Gem Muzones of Travels with a Hobo
Also read: An Open Letter to Filipinos: Travel the Philippines First
The year is coming to an end but an exciting 2016 awaits! If you haven't been to these local destinations yet, it's about time that you encourage yourself to travel the #PhilippinesFirst!