Carry-on travel is hard work. Unless you've tried it for yourself, you won't know the pains involved in packing all your travel essentials in a single bag. It doesn't matter whether you're travelling by plane, bus, train, or boat. Each of us has tried and tested ways of travelling light (or travelling right, whichever way you want to call it). And if you happen to be living the same travel lifestyle as I do (solo, extended, no-itinerary work-cations), you're welcome to apply the following packing tips so you can forever kiss those hefty check-in baggage fees and multi-bag travel woes goodbye.
Also read: Travel Light: Avoid Packing These 10 Items in Your Suitcase
1. My bag is carry-on size
First, you can't go on carry-on travels without owning a piece of carry-on size luggage. I personally use a 46-litre Osprey Porter backpack which measures 22 x 14 x 9 inches. It's the maximum allowable size for planes. Although pricey (it took me months to finally buy one), it has everything I need for a travel bag: A discrete laptop compartment, modestly padded straps, multiple pockets, and lifetime warranty. From a traditional backpack, I can also turn it into a duffel by using a separate strap!
2. I wear cargo pants
Cargo pants are loosely designed pants, often with several pockets, made specifically for outdoor activities. This means that they're easy to wear, comfortable and durable enough to withstand most types of external conditions. I bought my pair during a trip to Taiwan in 2017 and I'm proud to say that it hasn't let me down in most of my carry-on travels since. They're not as fashionable as most people would like, but thanks to its pockets, where I would usually keep my passport, small pieces of paper and a pen, I'm able to lessen the load of my main bag.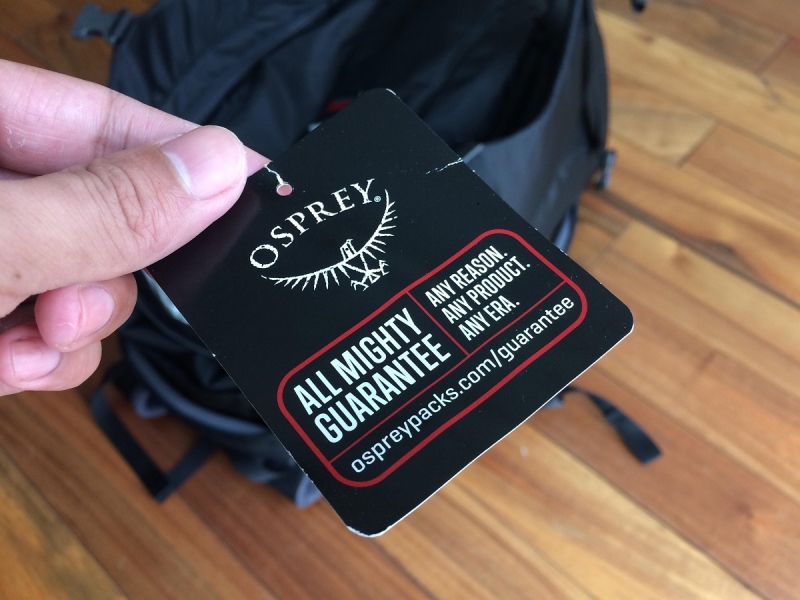 3. Yes, I do layer my airport outfit
I'm no celebrity — I could care less about how I look like when in public spaces, including airports. If anything, I see airport facilities, as well as planes, as my second and third bedrooms when travelling. I feel comfortable wearing anything I want as long as they're appropriate. But unlike some travellers who end up "layering" their clothes and accessories on the spot, I save myself the trouble and do it at home. I wear the heaviest clothing items, which include my cargo pants, a button-down shirt, jacket, and a pair of outdoor shoes first. In case of overweight baggage (it still happens at times), I'll just throw on the next heaviest piece of clothing, then the next, and so on.
4. Everything comes in minis
I have my mini comb and mini hair iron to start with, which are both tremendous space and load-savers! And you won't believe how useful these things actually are especially for an anything-goes person like me. As somewhat of a digital nomad, my next step is to buy a travel-friendly work laptop so my bag can have more room to accommodate other carry-on travel essentials and hand-me-down items I pick up along the way. They're my personal way of commemorating my trips!
5. I repeat clothes
Judge me all you want, but I know when my clothes desperately need a wash or when they just need a quick freshening up. If I wear one the first time and don't end up sweating or staining it, I simply hang it near well-ventilated areas to keep it from reeking. In my long-term trips, I've also tried washing clothes on my own using locally bought or pre-packed laundry detergent. As laundry services tend to be unpredictable in different places, I only send my clothes out for cleaning as a last resort.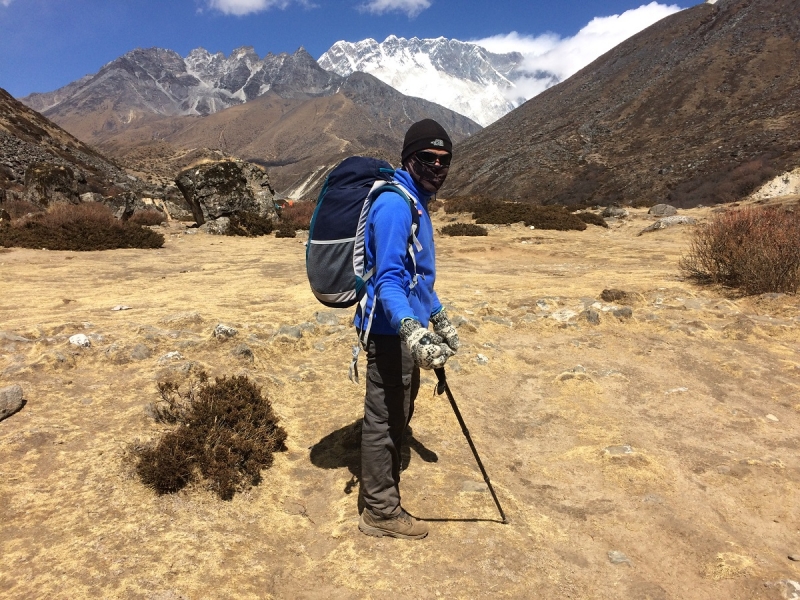 6. I use things multi-purposely
Since I can't guarantee that all my accommodations provide a towel, for example, I always try to bring a small piece with me. That way, I wouldn't have to pay for towel rental fees or purchase a new one when needed. Then, there's my travel scarf which also doubles as my carry-on travel blanket, travel pillow, impromptu fashionable cover-up in not-so-warm weather conditions, and even as my travel towel at some point. In addition, I made sure to invest in a pair of plain black outdoor shoes which I use for casual tours, hikes and even semi-formal activities. A pair of everyday strap sandals likewise works as my indoor slippers and swimming footwear alternatively.
7. I'm kuripot with pasalubongs
That's a bad way of putting it. In reality, I'm just not a fan of the concept. Eventually, those few extra grams and kilograms will pile up and I'd risk paying check-in baggage fees which I've been avoiding in the first place. In the rare case I do buy pasalubongs, it's because someone I'm really close to specifically asked for one, or I'm feeling extra generous and thoughtful on that certain trip. When that happens, I use the available pockets in my cargo pants and jacket to keep them. Though I haven't tried it myself, unpacking dry goods, such as candies and new footwear, also allows you to store them flexibly and efficiently in your luggage.
Also read: Why Most Unplanned Adventures are Often the Best Ones
So yes, carry-on travel is hard work. But it's also fun and a true life-saver once you get the hang of it. Hopefully, these foolproof tips will help set you on the right track as you move towards a more carefree and inexpensive travel lifestyle! You'll need it one time or another, trust me.