It's not new to everyone that the island of Cebu is home to world-class travel destinations loved by many travellers. But its capital city also holds a rich history that isn't often highlighted as must-see spots. Although we have already featured these Cebu City historical sites, we want to bundle them in one article for your convenience!
Convenient, but no less challenging – of course, we know you adventure seekers don't shy away from an exploration challenge! Here's an important reminder, though: whenever you are in a big city's centre, you have to be mindful of your important belongings!
We love you this much that we have made a map that will guide you on your journey where the oldest street in the country is located! So, is it challenge accepted?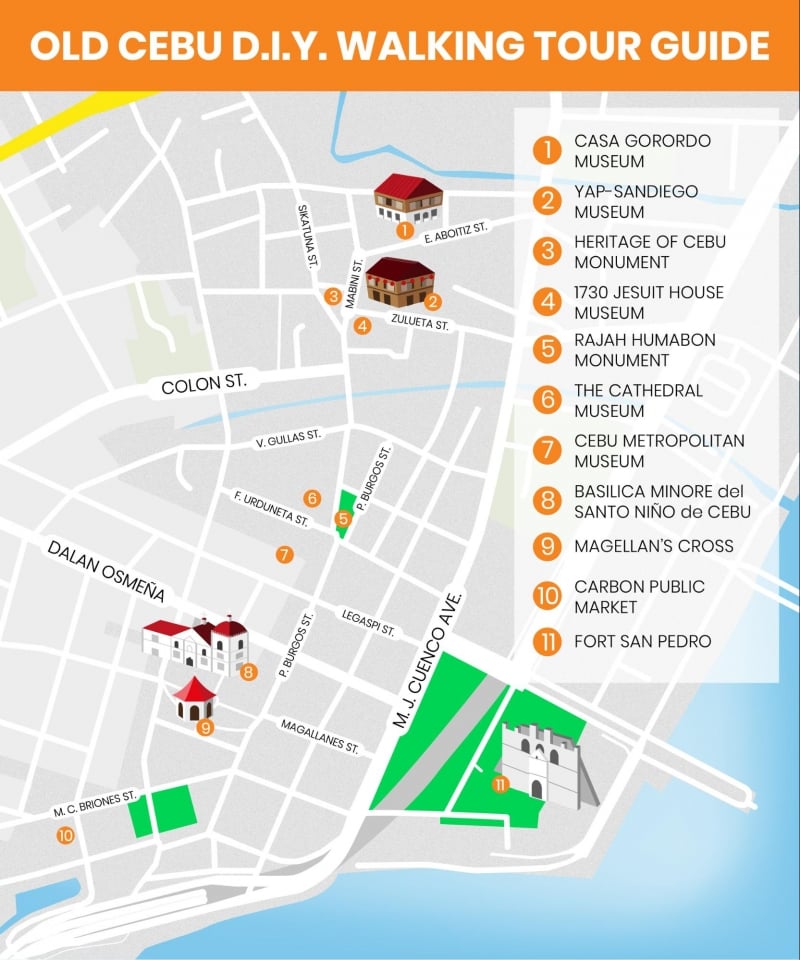 1. Casa Gorordo Museum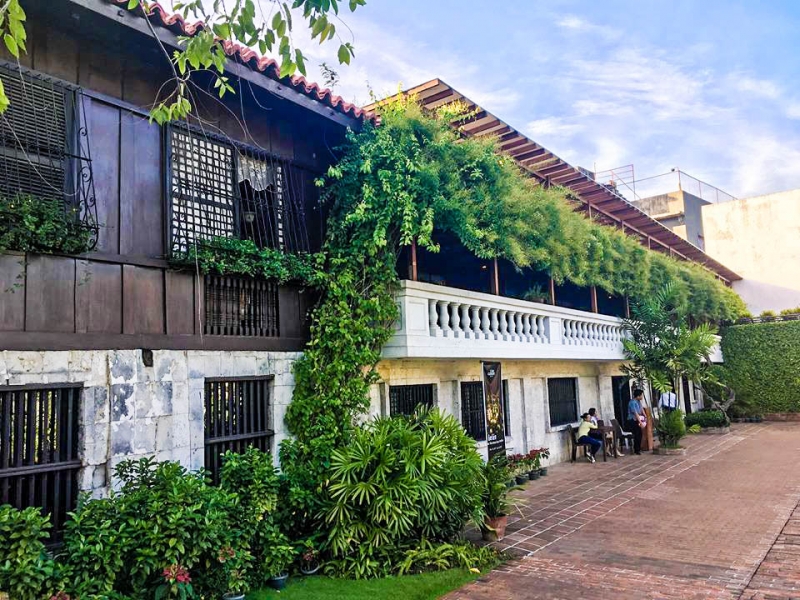 The best-managed museum in the city, Casa Gordo amazes both local and foreign tourists alike. Their newly renovated museum holds Spanish colonial antiques that will send you back into the times of dons and doñas. If you are staying for a few days in the city, be sure to check out their events and talks that promote local history.
Address: 35 Eduardo Aboitiz St, Cebu City, 6000 Cebu
Entrance Fee: ₱20 Adults | ₱96 Students | ₱80 Kids (13 years below) (Guided Tour)
Opening Hours: 9am – 5pm
Also read: 13 Must-Visit Museums in the Philippines that Will Make You Love the Country Even More
2. Yap-Sandiego Ancestral House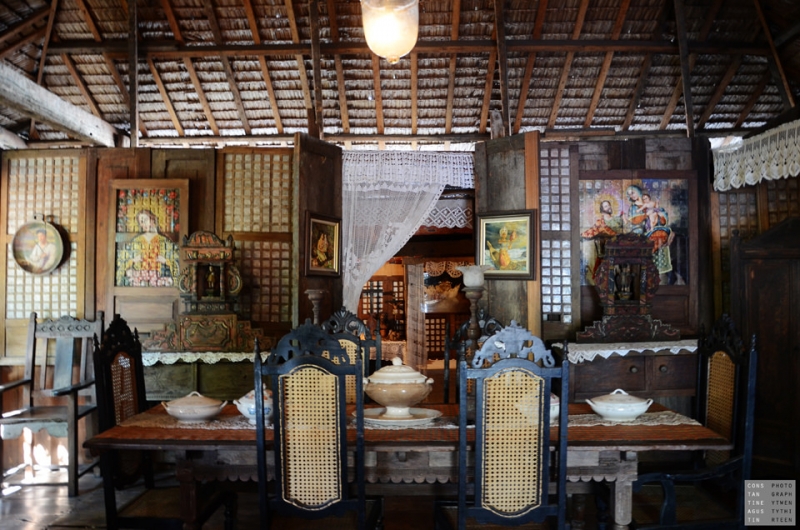 The ancestral house of the Yap-Sandiego family is a house full of history, memories and relics that they have cultivated over generations of bloodlines. Built sometime in 1675 to 1700, this house is a time capsule sitting in the centre of the city.
Address: 155-Lopez Jaena corner Mabini St., 6000 Parian, Cebu City, Philippines
Entrance Fee: ₱50 (Guided Tour)
Opening Hours: 8am – 7pm
3. Heritage of Cebu Monument (Parian)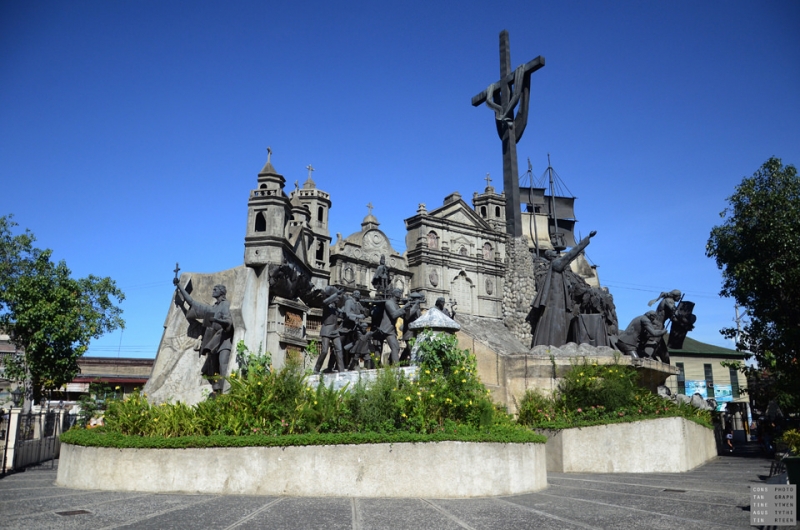 A personal favourite, this monument is made of concrete, brass, steel and bronze by national artist, Eduardo Castrillo. This monument has no front or back, rendering every view as picture-worthy.
Address: Sikatuna St, Cebu City, Cebu
Entrance Fee: Open to All
Opening Hours: 8am – 5pm
4. Jesuit House Museum of 1730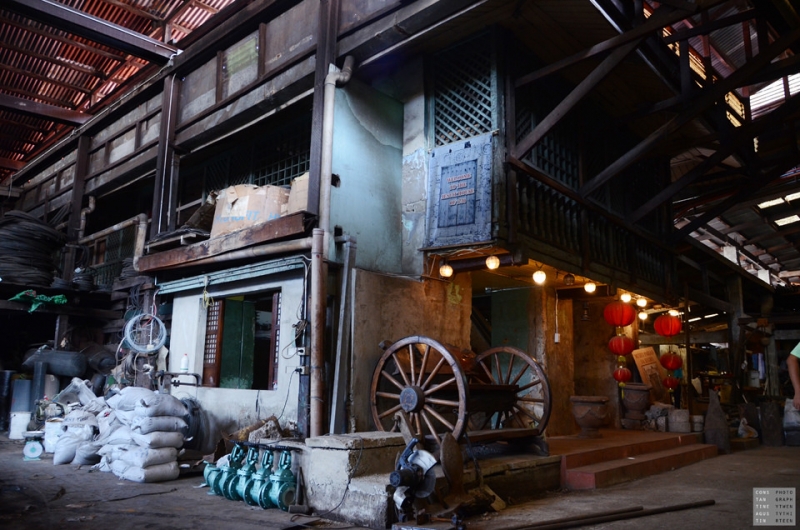 Don't be scared, you've come to the right place. This museum is situated inside a warehouse. The outside might not be too appealing, but the museum is well worth a visit.
Address: Zulueta Street, Parian, Cebu City 6000, Philippines
Entrance Fee: ₱30
Opening Hours: 8.30am – 12pm | 1pm – 5pm
5. Rajah Humabon Monument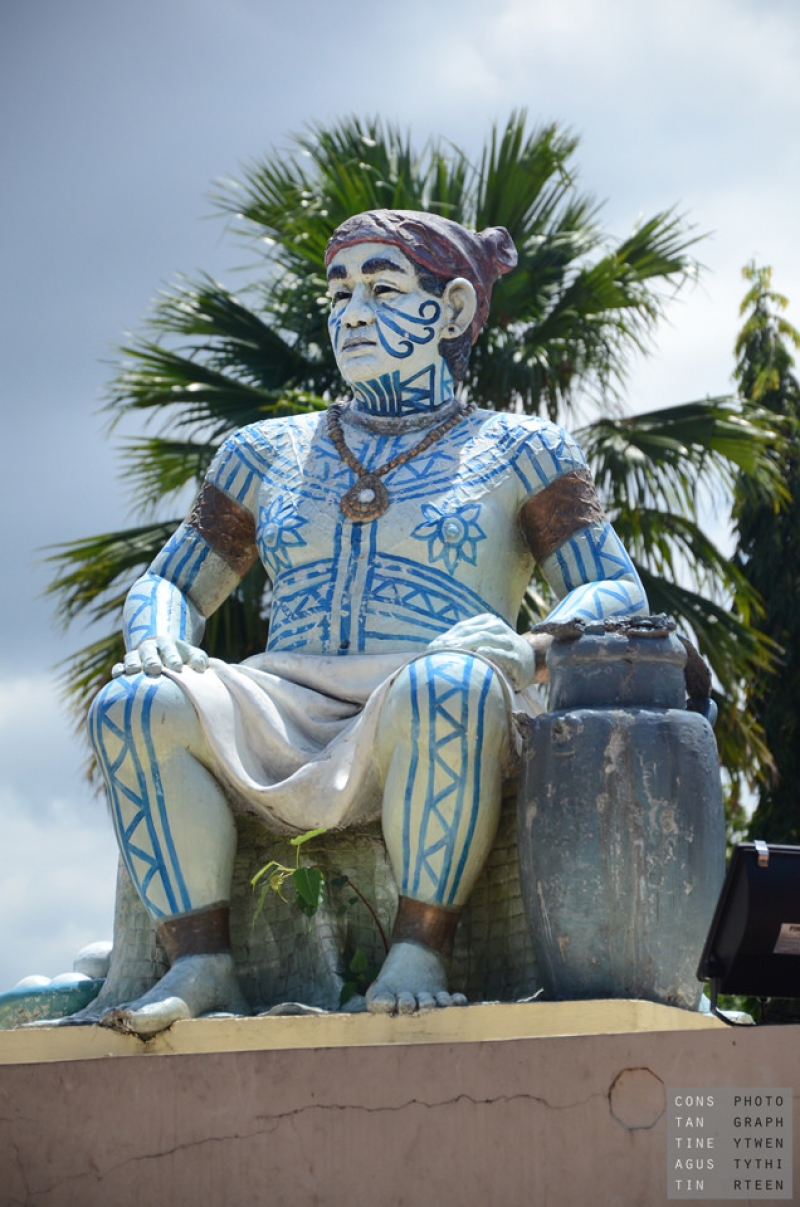 Rajah Humabon is the rajah who welcomed the Portuguese explorer, Ferdinand Magellan. In this location, he is depicted in his usual sitting pose.
Address: Across Cebu Cathedral Museum
Entrance Fee: Open to All
6. Cebu Cathedral Museum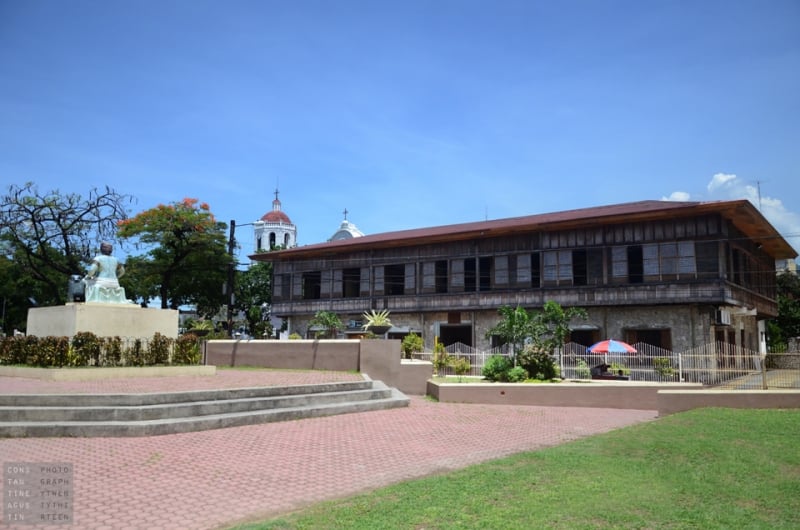 Across Rajah Humabon monument is the ecclesiastical museum of the Roman Catholic Archdiocese of Cebu. The exterior is a stunning Spanish Colonial structure.
Address: P. Burgos St, Cebu City, Cebu
Entrance Fee: ₱55 Adults | ₱25 Children | ₱100 Foreigners
Opening Hours: 9am – 12pm | 2pm – 5pm
7. Cebu Metropolitan Cathedral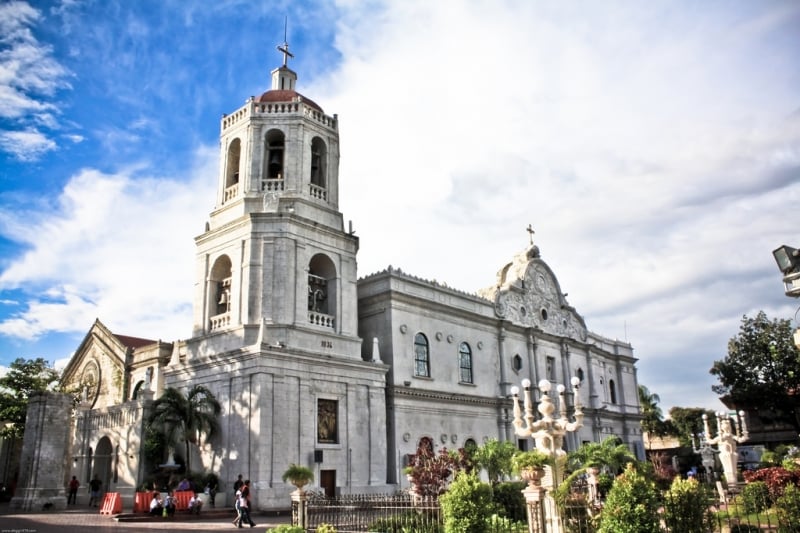 If you are lucky, you will witness vows exchanged by loving couples as they take their first step on their marital journey. Because of the church's long and elegant aisle, it is always booked for nuptials.
Address: Mabini Street, Cebu City, Cebu 6000
Entrance Fee: Open to All
8-9. Santo Niño Basilica and Magellan's Cross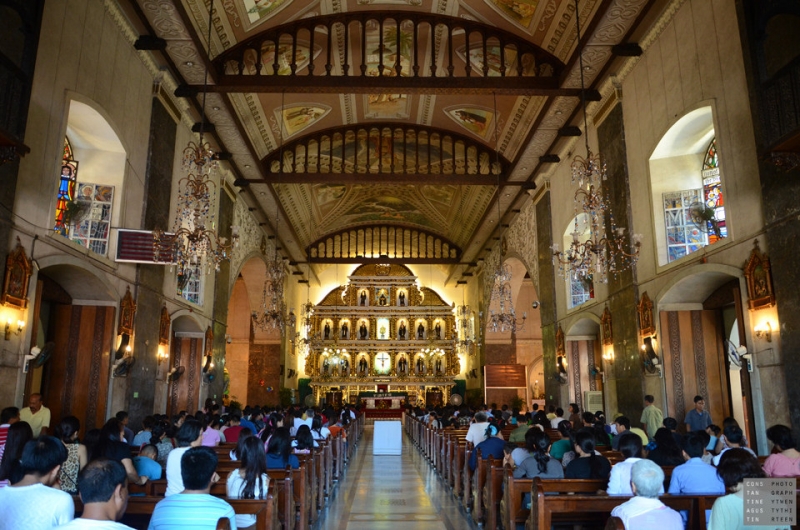 The capital of the city's Catholic faith. Talk to locals and you will hear a myriad of different stories about how the miraculous Santo Niño touched their lives. It is no wonder Santo Niño is celebrated every year during the city's biggest festival Sinulog.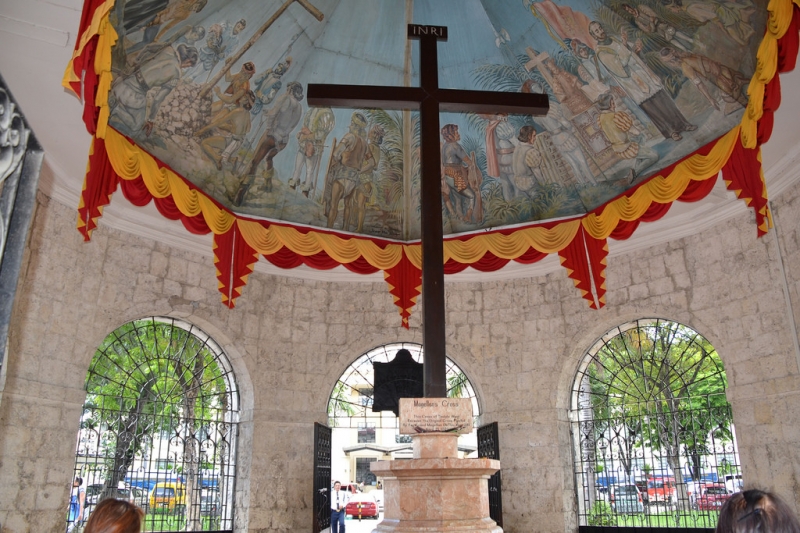 Right beside the Santo Niño Basilica is Magellan's Cross, a historical landmark where a Christian cross was said to have been planted by Portuguese and Spanish explorers upon Ferdinand Magellan's order when they arrived in Cebu.
Address: Osmeña Blvd, Cebu City, Cebu
Entrance Fee: Open to All
10. Carbon Public Market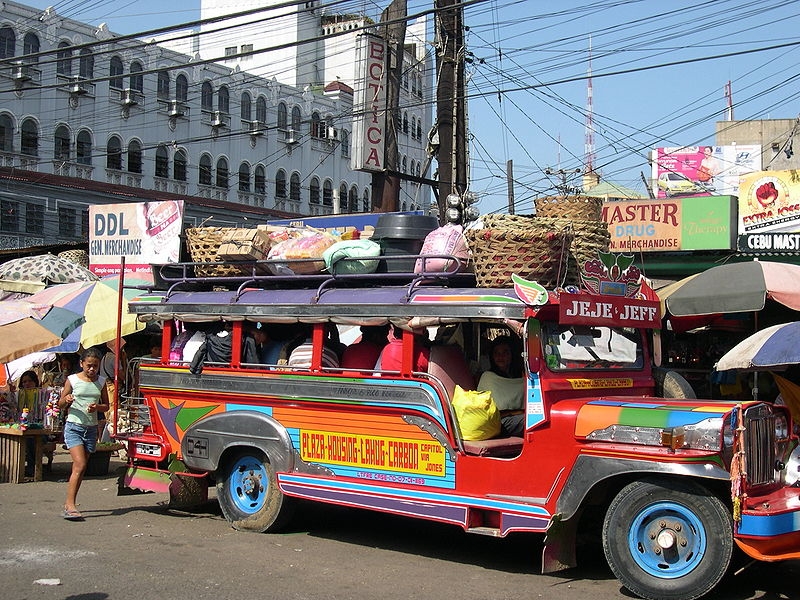 Not for the faint-hearted, this jungle of a market is a true hidden gem for people looking for cheap bargains when it comes to fruits, vegetables and even hand-craft baskets to local potions. It is chaotic, it is crowded, it offers a wide variety of different scents, but enjoy it with an open mind and open eyes. Keep an eye out for those hidden treasures!
Address: M. C. Briones St, Cebu City, 6000 Cebu
Entrance Fee: Open to All
Opening Hours: 24/7
11. Fort San Pedro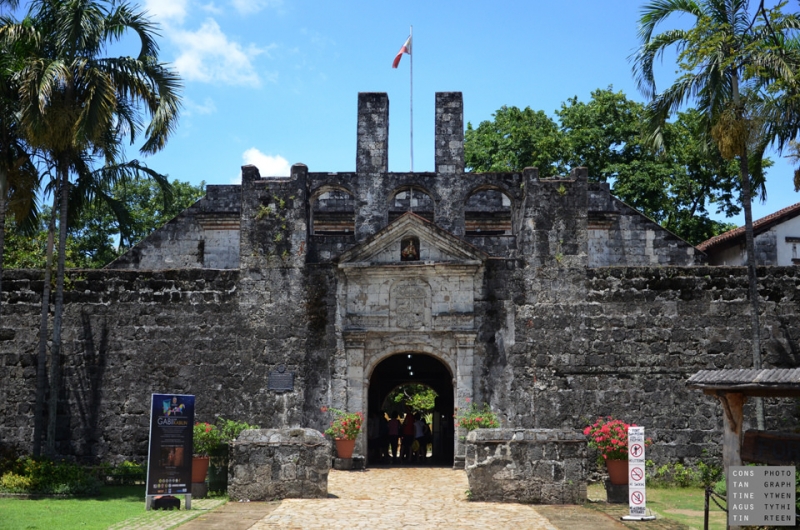 This uniquely triangular shaped bastion is one of the oldest in the country. Situated behind Plaza Independencia, it's best admired during breezy afternoons from 3pm to 4pm when you can have a leisurely walk around. Relax and enjoy your accomplishment of completing a day filled with local history, getting to know the different side of this beautiful city.
Address: A. Pigafetta Street, Cebu City, 6000 Cebu
Entrance Fee: ₱30 Adults | ₱20 Students
Opening Hours: 8am – 7pm
Also read: See You In Cebu: A Three-Day Barkada Material Itinerary