The only airline flying to my hometown San Jose, Occidental Mindoro no longer operates every day. So, we always plan our travels carefully. Currently, the flight schedule allows locals and tourists to come in and out of the island every Tuesdays, Thursdays, and Saturdays. Can you imagine the horror of missing a flight on a Saturday? I was one of the unfortunate ones who was supposed to be on board last Saturday, 9 June 2018, to go back to Mindoro from Manila. But sadly, the airline had to cancel the flight because the weather in San Jose was terrible. It was frustrating, yes. But the decision was non-negotiable. We're talking about the weather after all. But how exactly should we deal with a cancelled flight when it's due to bad weather?
Also read: 35 Travel Disasters & Misfortunes That Could Happen to You
Understand that it's not the airline's fault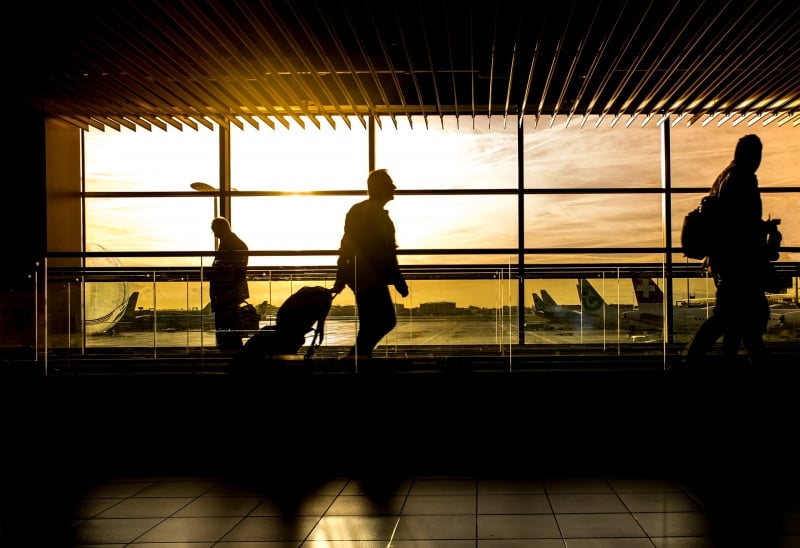 After two consecutive announcements that didn't pertain to boarding instructions, I started to feel that waking up at 3.45am would become useless. So, when the third announcement wasn't about our flight being put on hold anymore, I started fixing my balabal (I'm such a Tita, I know!) and held onto my bag. The flight was cancelled. Going through the boarding gate without having our boarding pass scanned felt like a walk of shame. But what could we do? No matter how frustrating it was, I wouldn't risk flying if the weather wasn't great, too.
Also read: 18 Signs You've Become a Tita Traveller
But there are times when passengers become aggressive when a flight gets delayed or cancelled even if it's due to inclement weather. I've come across a group of people who were nagging clueless airline employees at the transfer desk because the cancellation was made past 8am when we were supposed to fly at 6.55am. I was frustrated, too. But I thought that maybe the airline waited for a while for the weather to clear up so we could all go home. I'm pretty sure that airline wouldn't want to cancel their trips because it would still cost money. If it's something out of their control, we should not blame them or their crew.
Know your rights as a passenger
Okay, granted, the reason for the cancellation wasn't the airline's fault. But that doesn't mean that they could leave the passengers hanging either. Some of us were at a loss because no one assisted us. There was an announcement where to get the baggage and what counter to visit to settle the ticket, but it wasn't exactly clear for everyone. It didn't cross my mind that we had to go back to the check-in counter to settle our flights, even if they mentioned counter B27, because they didn't tell us the floor number.
When booking your ticket, you also get to see the terms and conditions before payment. Take for example my booking, cancelled flights beyond the airline's control meant that I could choose from getting a full refund, travel fund, or a rescheduled flight.
Look for other options to travel
If you don't want to reschedule your flight flight, you might as well get the travel fund or full refund and look for other alternatives. Aside from flying, I could also go back home via roll-on/roll-off (RORO) vessels. But it was out of the equation because it would require me around 12 hours of travel time. The weather wasn't very nice, too. Wouldn't travelling by sea be scary?
Wait for the next available flight
When you have no choice, you have to deal with it and take the next trip possible. We had to stay in Manila for three more days to catch the next earliest flight. We're lucky because we have a house in Manila. If we didn't, we would have had to rent an apartment or a hotel room. Unfortunately, a cancelled flight beyond the airline's control doesn't guarantee free meals and hotel rooms for passengers.
Be kind to the reservation officers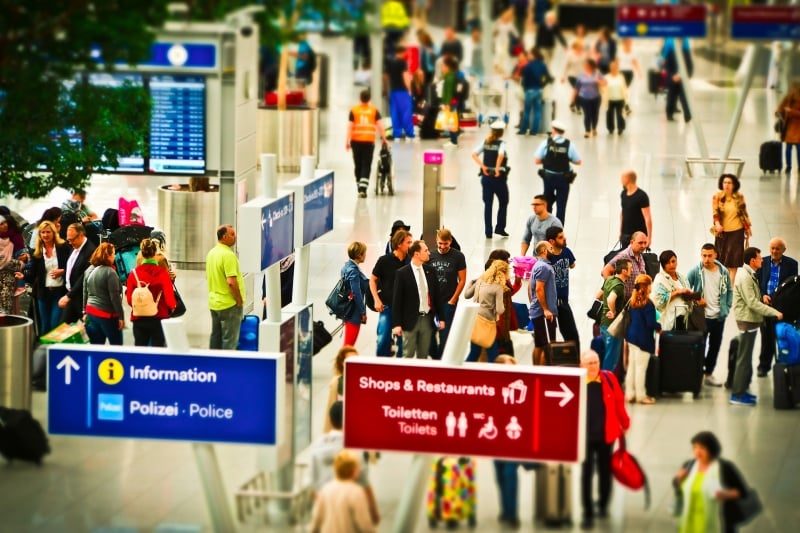 Have you ever heard of being nice to get a flight upgrade? Well, I didn't get an upgrade, but I'm starting to think that being nice might also work on rescheduling your flight! When I was falling in line, I heard the frustration of my co-passengers. Some were pissed while others were sad. After all, we'd all have to wait for at least three more days to go home.
I started hearing comments when I was one person away from the counter. A solo passenger stepped aside to contemplate if she would accept the 14 June, Thursday flight. I started to worry. I have work on Thursdays and waking up at 3.45am to catch a 6.55am flight wasn't exactly a great way to start a workday. But I knew I had no choice.
Also read: Heads Up Travellers! – 10 Best Ways to Handle Flight Delays & Cancellations
A family of three was in discussion with the airline representative when I walked to my assigned counter. One person from the family told the lady "Bahala ka diyan, 'pag di mo ko sinakay. Kelan ba ang next flight?" and looking at her face confirmed that the tone wasn't exactly pleasant. I was shocked to hear them get an offer for the 16 June flight because that's one week away! But I tried to compose myself even if I was already ready to call my sister again to vent. The lady who was thinking about getting the 14 June flight was still next to me, talking to someone on the phone.
Request politely
I showed my father's and my boarding pass with a sad smile. "Ano po'ng gusto niyong gawin sa flight, ma'am?" she asked. "Pa-reschedule sa next available flight po, please," I said, still smiling. Then, by some miracle, I hear her whisper the words "Sa 12 po, ma'am". I felt like Heaven's gate opened. "Talaga po? Sige!" I replied, also whispering. It was such a breeze. It only took us less than two minutes. I got my old boarding pass, and she told me to use the old reference number when I check-in again. We exchanged thank yous, and I told my dad that we could go home for now.
The lady offered my father and me the 12 June flight, the solo traveller got 14 June, while the family of three was given the 16 June flight. Maybe they take the number of passengers into consideration when they give you the next available flight, or maybe they don't. I didn't ask and probably will never know how they decide on their offer, but I'd like to think that it's because I wasn't nagging.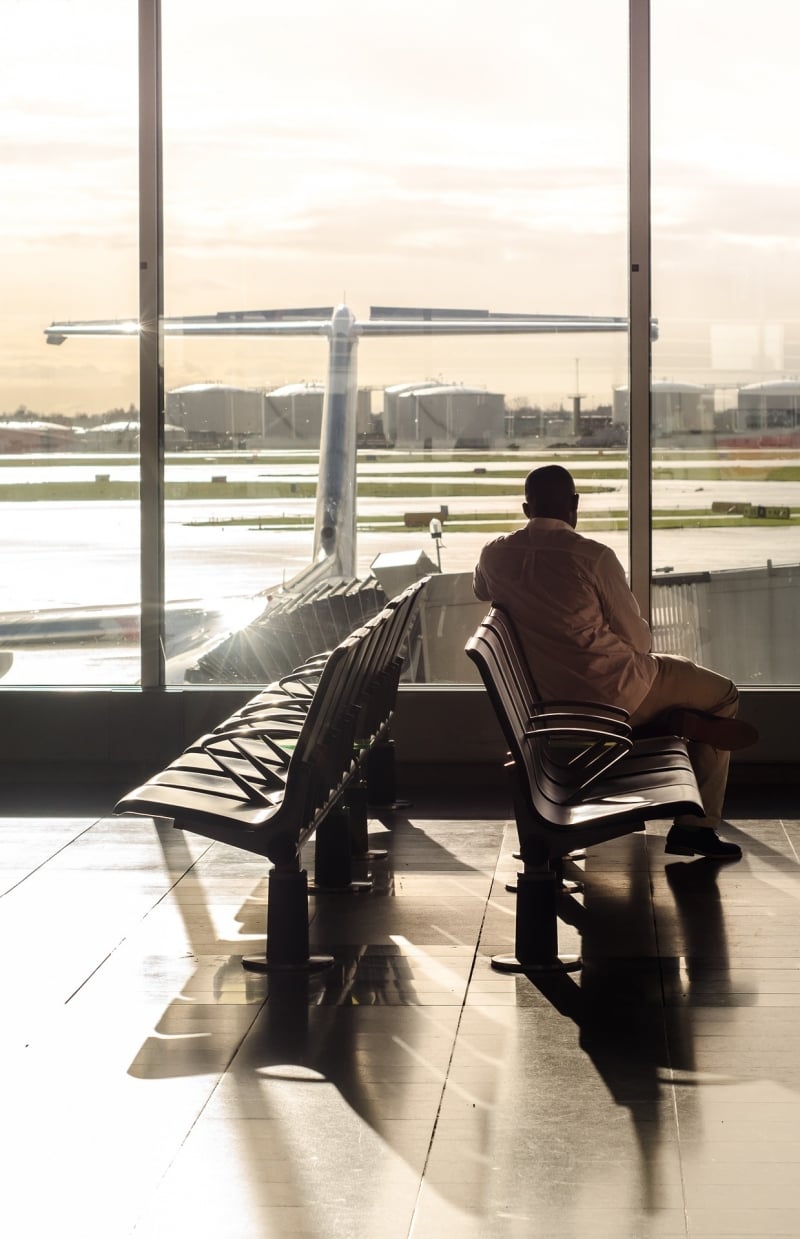 Cancelled flights, in general, are annoying. Especially when you're travelling for leisure or when you have work to attend. You can't get back the time that you've wasted after all. We don't want it, the airline doesn't want it, but we have to exercise our rights and demand it if they forget to give it to you. At the end of the day, what's important is how we handle the situation. Think about the options instead of nagging. Pointing fingers won't do any good. So instead, work with your airline to achieve the next best option.