There's no denying that Tagaytay City has emerged as a famous destination for both Pinoys and tourists. Second to Baguio City up north, Tagaytay's naturally breezy climate and postcard-perfect landscapes draw in a multitude of visitors no matter what time of the year. Fortunately, with its closer proximity to Metro Manila, it also makes for a quick and easy weekend getaway. But, beyond its well-known attractions, this city offers a ton of adventure and experiences that won't cost you a single peso. Read on and find out what free Tagaytay activities and tourist spots await you!
Also read: 10 Romantic Airbnbs in Tagaytay for Couples
Free Tagaytay activities and attractions for every visitor
1. Take photos and wander around Crosswinds Tagaytay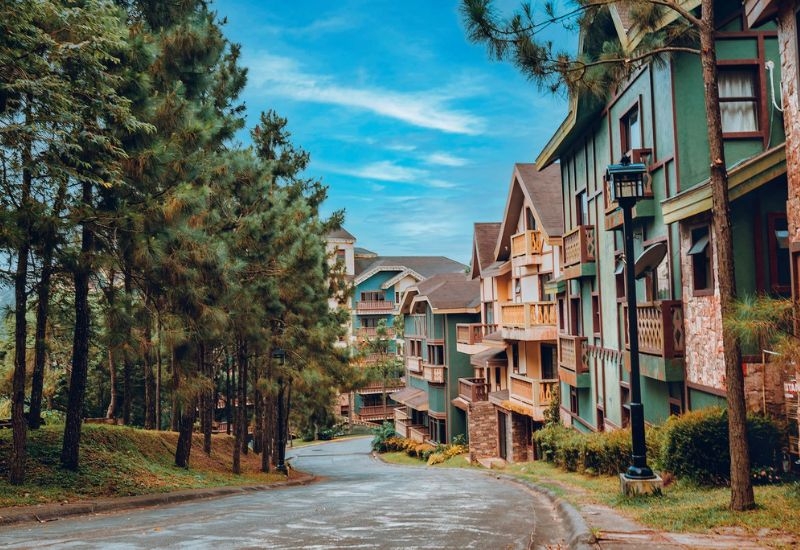 Wander around Crosswinds Tagaytay and instantly be transported to a remarkably awe-inspiring Swiss town. This picturesque residential and leisure development sits right in the heart of Tagaytay City, just two kilometres away from Picnic Grove. Its gorgeous chalets and buildings inspired by Swiss architecture are a visual delight in their own right. But, what makes it all the more appealing are its overlooking views of Tagaytay's lush landscape and naturally crisp climate. 
Location: Crosswinds, Brgy. Iruhin Central Calamba Road, Tagaytay City
2. Stroll along Summit Ridge Promenade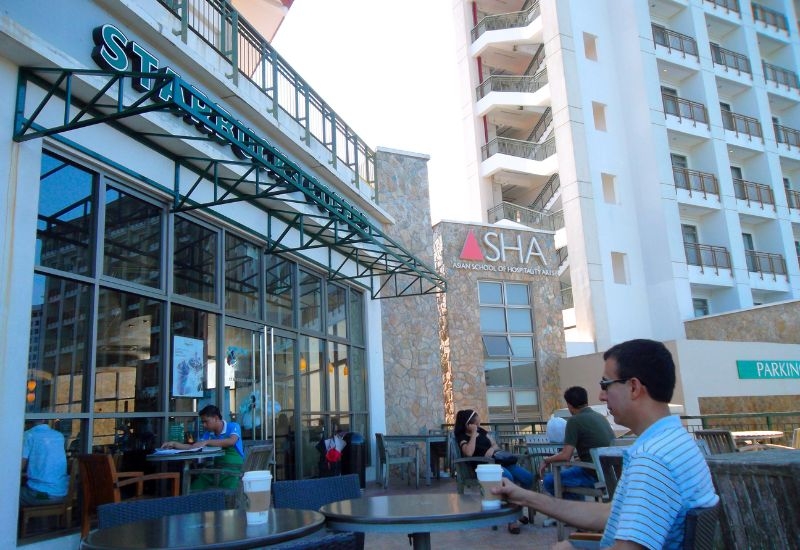 Combining relaxation and indulgence, Summit Ridge Promenade can easily be a top choice for those needing downtime from more exciting Tagaytay activities. While shopping malls might not exactly be at the top of your itinerary, this one allows for leisurely strolls, people-watching, and an enjoyable window shopping experience. After all, not all trips need to be jam-packed with thrilling activities for it to be fun! 
Location: Tagaytay Nasugbu Road, Maharlika West, KM 58 Gen. E. Aguinaldo Highway, Tagaytay City
Also read: 10 Overlooking Restaurants in Tagaytay for Your Next Road Trip
3. Soak in the tranquillity at SVD Farm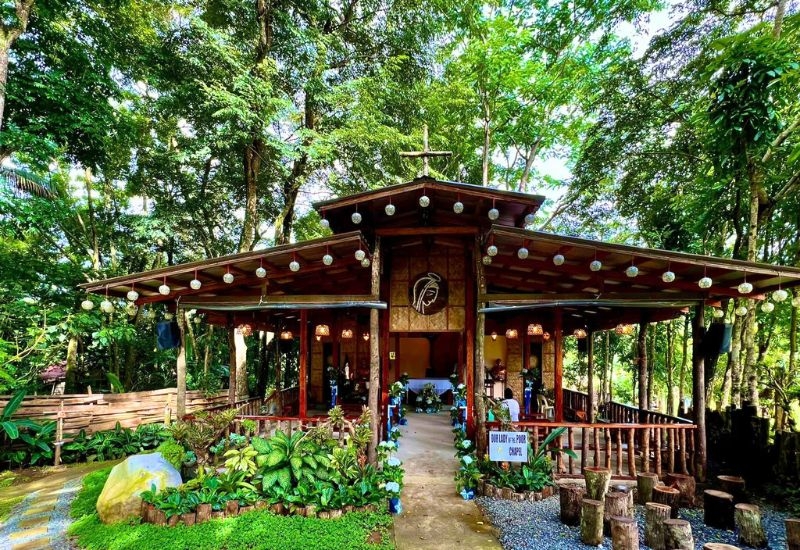 Set amidst vast lush greenery and towering trees, SVD Farm provides a serene and quiet atmosphere that's perfect for a quick respite. Every aspect of this 5-hectare agricultural farm and spiritual sanctuary has been humbly fashioned: reclaimed wooden structures, gravel pathways, and rustic huts. Enveloped by natural surroundings and meditative tranquillity, there's no better place to get close to nature and God than this place. 
Location: Arnoldus Road, Aguinaldo Highway, Tagaytay City 
4. Admire views of Taal Volcano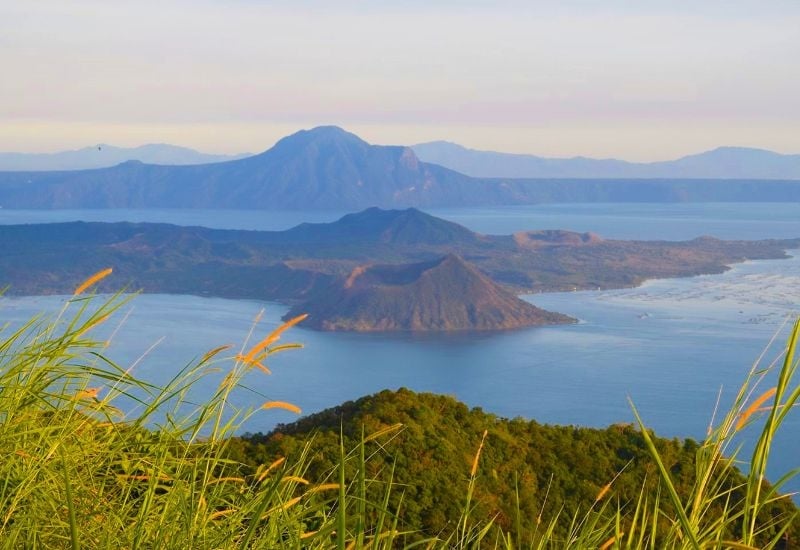 Taal Volcano, famed as the world's smallest active volcano, can be seen from eateries, cafes, and various attractions lining Aguinaldo Highway. Aside from indulging in Tagaytay's refreshing climate, it has become quite the habit for returning visitors to pause and admire this natural wonder. On your way up to Tagaytay, chance upon vantage points and viewing decks for unobstructed views of its beauty. 
5. Stroll around Tagaytay Fruit and Flower Market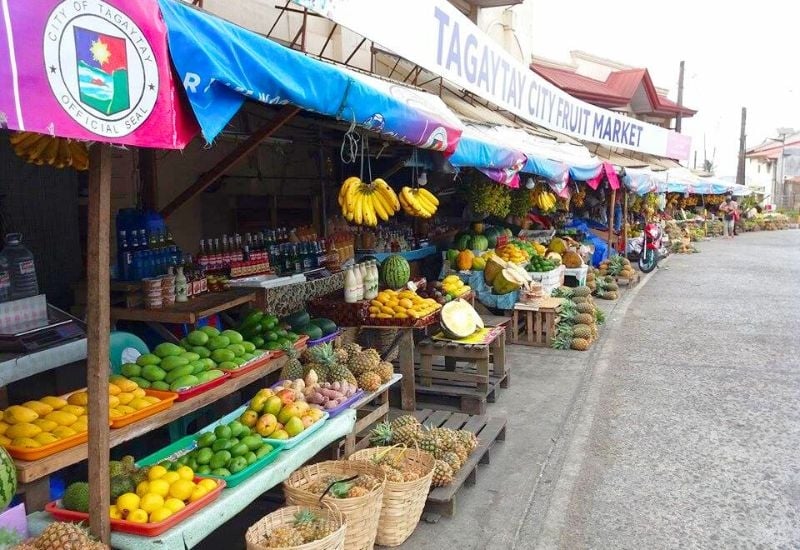 Along Santa Rosa–Tagaytay Road, you'll easily spot the popular Tagaytay Fruit and Flower Market. Often touted by locals and visitors, they offer only the freshest produce from local farmers and fishermen. Whether you want to marvel at the prettiest blooms or sample a wide assortment of fruits, you'll find a wealth of choices available. While it's almost impossible to leave empty-handed, exploring these bustling markets can be one of the most amusing Tagaytay activities to enjoy. 
6. Tierra de Maria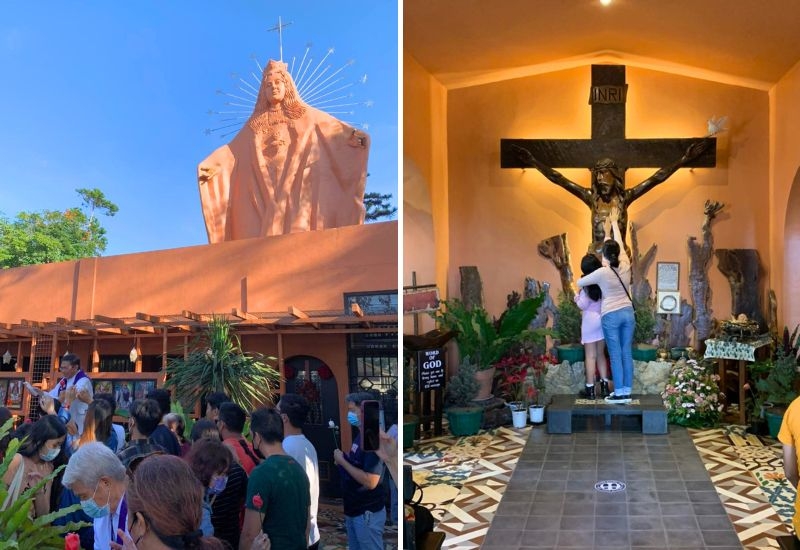 Well renowned for its 50-foot-tall statue of Our Lady of Manaoag, Tierra de Maria has easily become one of the most frequented churches in Tagaytay. The chapel itself is small and simple, but the atmosphere here is peaceful and solemn, which makes for an ideal place for prayers and quiet time. Additionally, the shrine provides viewing decks that let you in on stunning cityscape views of Tagaytay and the far-reaching horizon. 
7. Explore the grounds of The Pink Sisters Chapel and Convent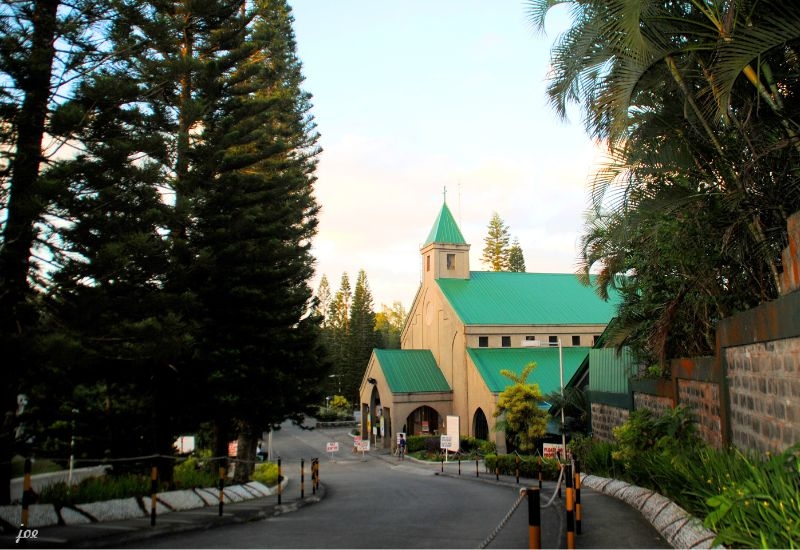 Another must-visit church in Tagaytay is none other than The Pink Sisters Chapel and Convent. This sacred place of worship sits amidst lush greenery and is perfumed by aromatic pine trees, which add to its inherently serene nature. However, it is also known for its unique architecture: a combination of Gothic, Baroque, and Oriental design. Adjacent to the chapel, you'll find the Pink Sisters' convent and verdant garden grounds.
Location: Pink Sisters Convent, Brgy 08 Holy Spirit Drive, Tagaytay
8. Visit Good Shepherd 'Bahay Pastulan' Tagaytay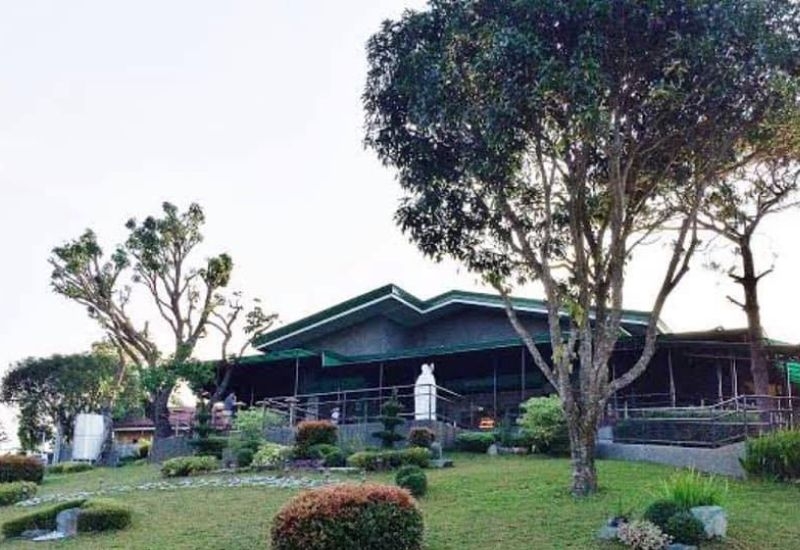 Beyond its highly demanded ube jam, Good Shepherd beckons visitors to its serene ambience and heartwarming mission. It is home to a chapel for prayer and reflection, and a convent's store selling homemade delicacies that support the Good Shepherd Sister's charitable mission. Nestled atop a small hill in Tagaytay, you can stroll along its garden and simply enjoy the lush flora and cool breeze that surround the place.
Location:  Santa Rosa – Tagaytay Rd, Brgy. Francisco, Tagaytay
9. Tagaytay Skate Park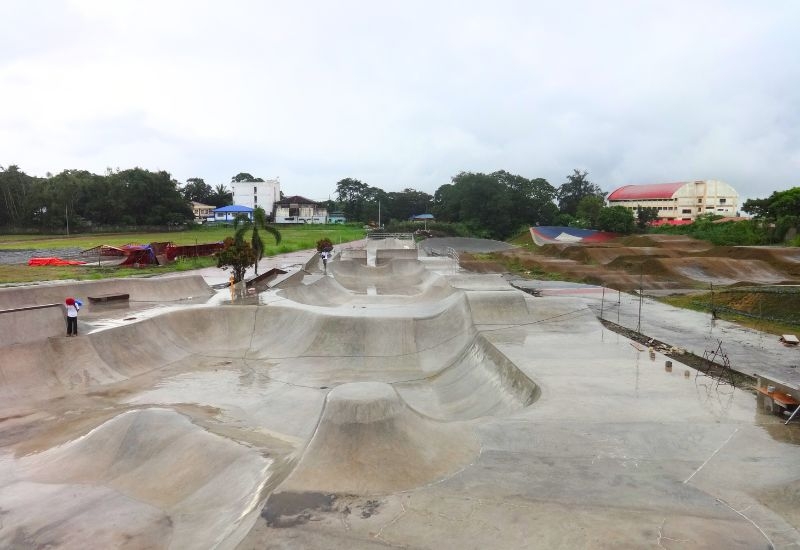 Built in 2019 for the 30th Southeast Asian Games, Tagaytay Skate Park makes for an exhilarating haven for skateboard enthusiasts and those seeking a spot in the city for outdoor activities. Its well-designed ramps, rails, and features provide an exciting challenge for skaters, while its open-air layout allows for more accessibility and a natural environment. Here, you can simply watch skaters shred and kickflip all afternoon! 
Location: Kaybagal South, Tagaytay
10. Hang out at Twin Lakes Shopping Village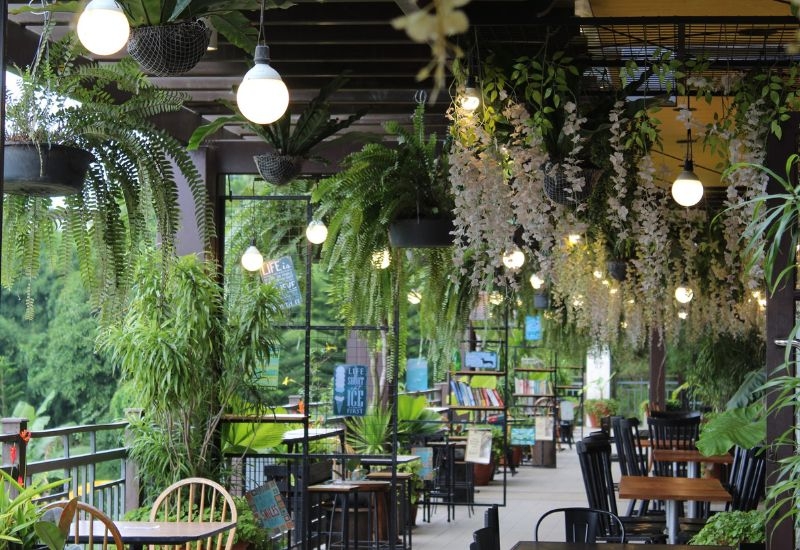 Hang out and chill at Twin Lakes Shopping Village, which is just a 30-minute drive away from Tagaytay. A spectacle from every angle, it boasts tons of IG-worthy spots and panoramic views. For those seeking a relaxed and leisurely hangout experience, this community mall also comprises inviting coffee shops, restaurants, and retail stores worth checking out. As you already know, it's also home to one of the most gorgeous Starbucks branches in the Philippines. 
Location: Twin Lakes Shopping Village, Laurel, Batangas 
Also read: Top 10 Things to Do in Tagaytay for a Great Weekend Escape
So, as you plan your next visit to the captivating highlands of Tagaytay, remember that adventure and relaxation await — even without opening your wallet. Know of other free Tagaytay activities and attractions? Hit us up on our official Facebook page or tag us in your travel photos @tripzillaph! 
---
Featured image credit: SVD Farm Tagaytay | Official Facebook Page