October has finally arrived, and Halloween is just around the corner. We're having a pretty long weekend at the end of the month this year. You know what that means: Now's your chance to take a spooky staycation. Here are nine haunted hotels around the Philippines that are perfect for you to visit or check-in for Halloween — that is, if you're brave enough.
Also read: 14 Scariest Places in the Philippines & the Stories Behind These
Haunted hotels and rentals in Baguio City
Baguio's chilly weather doesn't just draw in romance — it also adds to the hair-raising events that many travellers (and locals) experience. Notorious for its many haunted locations, Baguio has seen enough real-life horror stories through the years: World War II, the 1990 Luzon earthquake, and the Baguio massacre, to name a few. Because of this, many believe that the city harbours many souls that roam or live in several iconic destinations here.
Also read: Where to Stay in Baguio: 26 Vacation Rentals for All Budgets
1. Casa Vallejo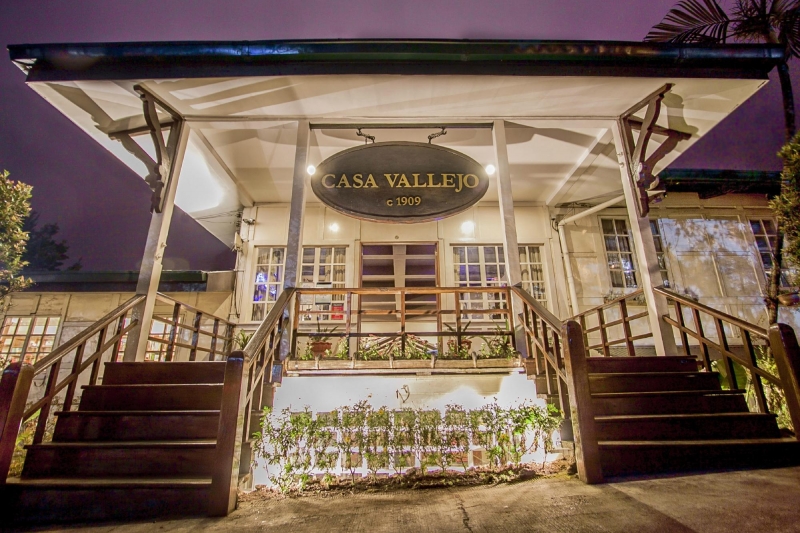 One of the oldest structures in Baguio, Casa Vallejo has its fair share of ghost stories that almost every ancient institution in the city is infamous for. Before becoming a hotel in the 1920s, Casa Vallejo was a war detention centre for German prisoners. 
Some guests claim to have heard weird noises like moans and sobs in the hotel. Most, however, can only attest that the vibe in the hotel is totally spine-tingling. One thing's for sure, though: Casa Vallejo has a haunting beauty unlike any other.
Book Casa Vallejo here.
2. Diplomat Hotel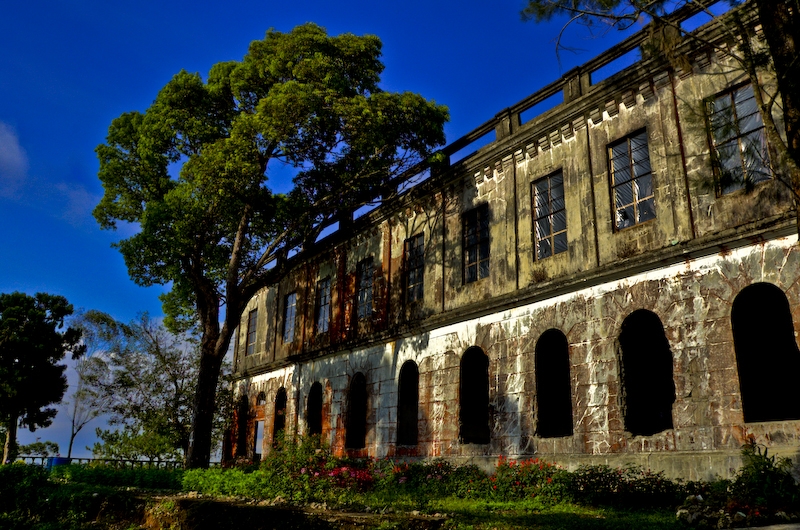 The Dominican Hill Retreat House, also known as the Diplomat Hotel, served as a refuge for Filipinos escaping Japanese forces during World War II. Eventually, Japanese forces invaded the establishment and turned it into their headquarters. It was there where the Japanese police beheaded, tortured, and raped church workers and refugees. Children were also massacred in the hotel.
The hotel was abandoned in 1987. Because of its history, many people believe that Diplomat Hotel is one of the most haunted places in the Philippines. According to tourists and passers-by, the hotel still serves as a home to spirits — mostly screaming, crying, or banging windows and doors. Additionally, while the hotel's rustic appearance makes it a popular photoshoot area, many people are scared of taking photos here as rumours say ghosts often join in the picture-taking. Not scared enough yet? Some say headless apparitions walk around Diplomat Hotel too. 
3. Teacher's Camp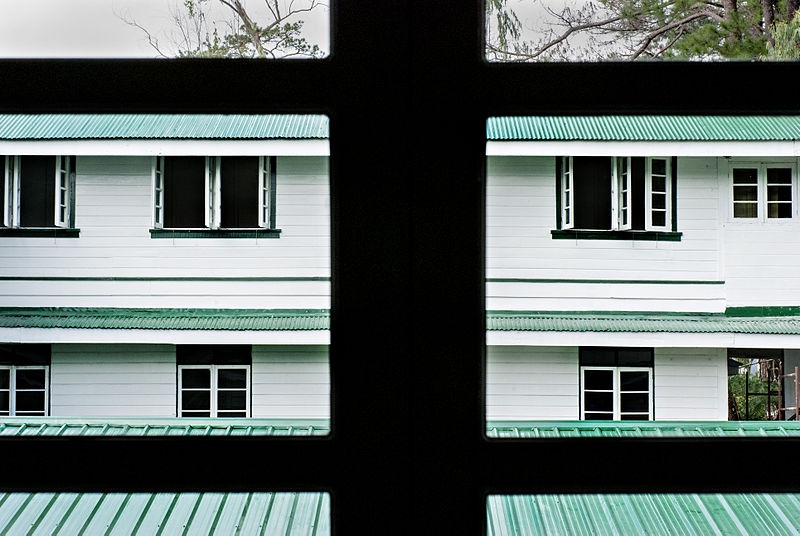 Established in 1908, Teacher's Camp has been an event centre, training centre, and vacation site for years. However, it briefly transformed into a hospital when WWII struck. Being more than 100 years old, Teacher's Camp is also infamous for being haunted.
While Teacher's Camp isn't a hotel, it's a popular retreat place in Baguio for teachers and students. Many guests claim to hear strange noises as midnight strikes. Heavy footsteps, moving furniture, banging windows, and tugs of chains are just some sounds that creep out those who stay over. 
Haunted hotels and rentals in Manila
4. Manila Hotel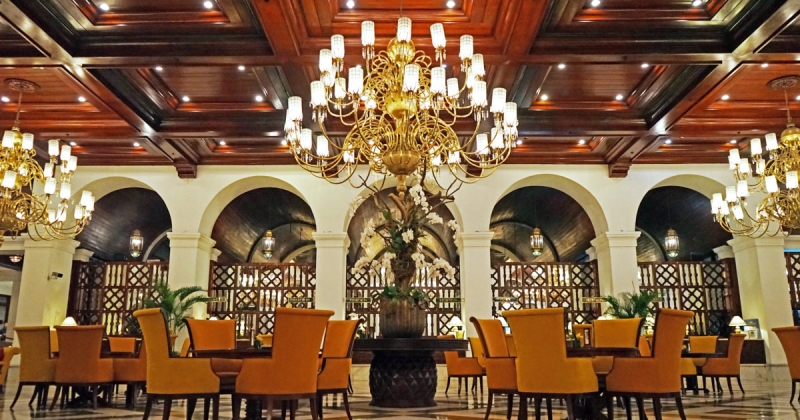 Being a historic hotel, Manila Hotel can't escape the rumour mill. Among the oldest luxury hotels in the country, Manila Hotel has been around since 1909 and has seen history unfold. During WWII, Japanese troops occupied the hotel. Come 1945, the hotel was burned down.
The hotel has seen more fires and deaths since then. A few staff acknowledge the presence of the ghost of a woman who jumped from the 15th floor of the hotel some time ago. Meanwhile, there's also a story wherein lights and the aircon would turn on randomly at dawn.
Book Manila Hotel here.
5. University Hotel

The University of the Philippines Diliman has been around for decades, and its students know many spooky stories about their alma mater. Many of its buildings have their respective haunting tales, the University Hotel included. Ghost sightings aren't prevalent in the University Hotel compared to the other older buildings like the Palma Hall, the Vanguard Building, and the College of Music. Still, there are stories like guests hearing someone take a shower in their bathroom. It isn't creepy until they realise there's no one in the bathroom.
6. UST Hotel 1611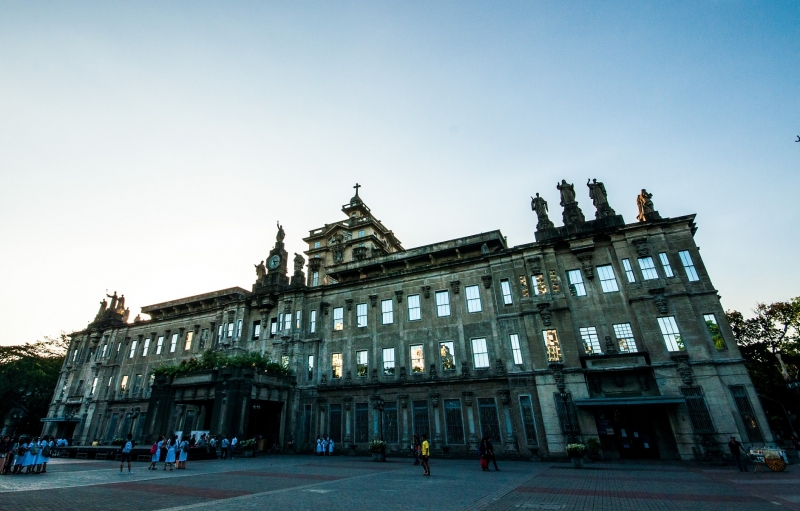 Hotel 1611 is a fairly new structure. Thus there are not many stories that include the hotel. But if you're looking for a place to stay to ghost hunt, you can include this hotel on your list.
Many people speculate that the University of Santo Tomas is haunted by its long history stemming from the Spanish era. During WWII, the university was an internment camp for prisoners of war. With the lack of food and medicine, a lot of them died on the property. But not all ghosts in the university are of these prisoners. Allegedly, ghosts of past students of the university haunt the place too. Specifically, these spirits have appeared in the hospital, "lovers lane," bathrooms, Room 406, and the Conservatory of Music.
7. Vivere Hotel
An elegant hotel known for its romantic rooftop restaurant, Vivere Hotel has witnessed quite a few horrific events in the recent past. Specifically, some guests reportedly fell from its high floors. Thankfully, the hotel has since installed safety measures to prevent further incidents. However, some guests reveal that they have seen ghosts roaming around the area.
Despite this, Vivere Hotel has received satisfactory reviews from its recent visitors. It sits in a convenient location and provides comfortable amenities. Perhaps this makes up for the potentially creepy experience?
Book Vivere Hotel here.
Haunted hotels and rentals in Corregidor and Bataan
8. Las Casas Filipinas de Acuzar
A spectacular recreation of a heritage town, Las Casas Filipinas de Acuzar holds old Spanish-Filipino houses, each with a different story to tell. As such, several guests reveal that they've encountered ghosts around the area. One guest noted that they heard knocking on their bedroom door at midnight; another reported flickering lights. Thankfully, no serious incidents have happened in the area — Las Casas Filipinas de Acuzar may be eerie, but its bewitching charm definitely makes it worth the visit.
Book Las Casas Filipinas de Acuzar here.
9. Corregidor Inn
Corregidor played a significant role during WWII, which may be why residents and tourists claim to have experienced sightings of fallen soldiers around the island. Aside from this, Corregidor also witnessed the Jabidah massacre that happened during the Marcos regime.
With this, ghost hunting is a popular activity in the area. In fact, some accommodations offer activities that will surely give you the chills. For example, Corregidor Inn provides a 'night lateral tunnel visit' where guests are toured around the Malinta Tunnel, which served as a hospital during WWII. Some guests contend that the inn itself is haunted and that you'll hear kids playing around the area when you're inside the bathroom.
Also read: 12 Real Haunted Places in the Philippines that Will Terrify the Hell Out of You
Hopefully, this article excites you to celebrate this year's Halloween with a thrill. Grab some popcorn, stream the best horror movies on Netflix, and book your stay in one of these haunted hotels in the Philippines. If you aren't much of a braveheart, don't get discouraged. Bring your most trusted friends or family with you so that you can endure (and enjoy!) your chilling trip together.