The long weekend has finally arrived! You've been scheduling your life around this hiking trip — you've rejected countless lunches out because you've been saving up, and you've carefully planned all your other activities so that nothing would coincide with this weekend.
Then, it rains hard and your trip gets cancelled. Or, a family emergency comes up and you have to be elsewhere right in the middle of your scheduled trip. Sometimes, you're simply stuck at home because you have no budget to travel even if you have free time on a long weekend.  Speaking of a long weekend, Eid Al Adha is only a few days away, and we hope that your travel plans are pushing through, or at least you keep yourself inspired to travel even if you're staying home.
Also read: 13 Long Weekends in the Philippines in 2018
The only thing worse than not being prepared enough to travel is actually being prepared enough to travel, but uncontrollable circumstances just won't let you. Take it from me, a girl who hates last minute changes in plans. Although, living with the Philippines' unpredictable weather nowadays, a change of travel plans is inevitable.
When I'm not careful, I tend to let my days go to waste, frustrated by a cancelled trip. But I've found out that it doesn't have to be this way. So what exactly could you do to fill your travel-hungry heart when you can't go out? Here are some ideas for you.
1. Watch travel movies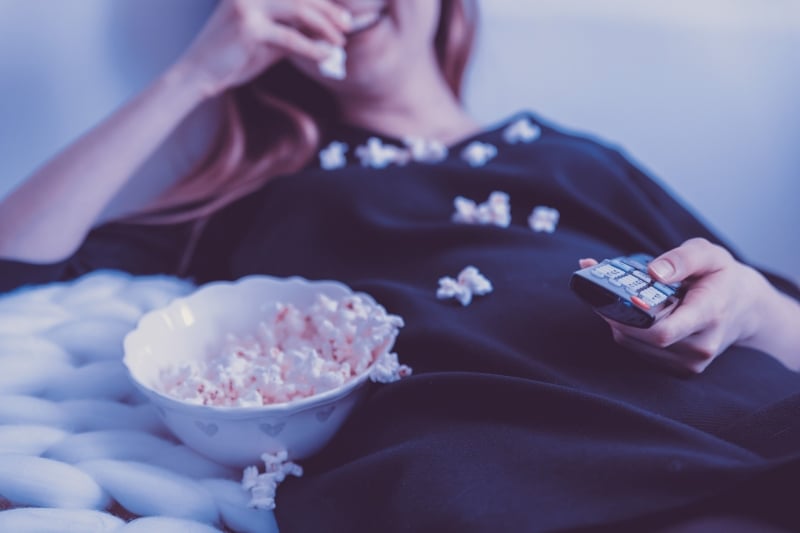 Renowned American film critic Pauline Kael wrote in her book For Keeps: 30 Years at the Movies, "A good movie can take you out of your dull funk and the hopelessness that so often goes with slipping into a theatre; a good movie can make you feel alive again, in contact, not just lost in another city."
If you can't go exploring the world on your feet, then explore it through your screen. Go make yourself a hot cup of chocolate and turn on Netflix. Some of my personal favourite travel movies are Lost in Translation (2003), Eat, Pray, Love (2010), Before Sunrise Trilogy (1995-2013), Midnight in Paris (2011), Amelie (2001), and Moonrise Kingdom (2012). Through movies, you don't only get the feel of travelling without leaving your bed. You can observe different cultures too!
Also read:  8 Travel Movies To Watch If You're Spending The Holidays At Home
2. Walk around your village
Often, the places we are in most of the time are the ones we explore the least. It's easy to take accessible places for granted, but we'll end up missing out on some great things about our friendly neighbourhood. If the weather isn't horrible, try walking around your village using a new pair of eyes. Pay attention to everything around you — to the faint sounds you hear, to how the sky looks bluer from where you stand, to that quaint house that has been under construction for years. Have you even met your neighbours? Where did they live before they ended up as your next-door pal? Who knows, they might have the most interesting travel stories with ancient photo albums to match.
3. Learn a new language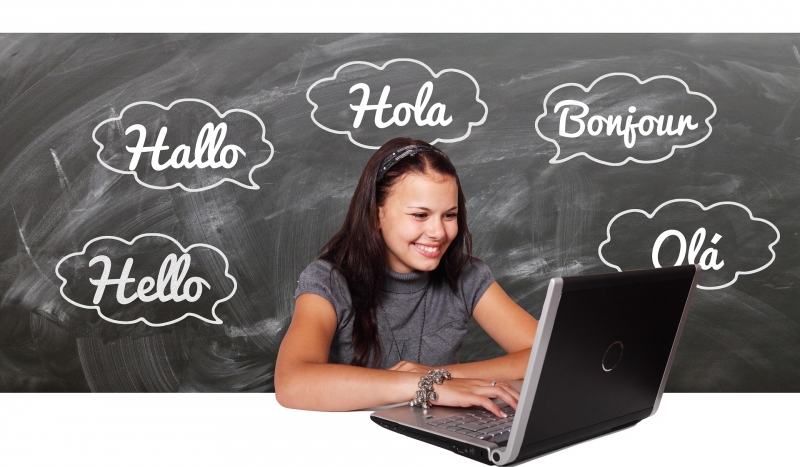 Why not make the most out of your long weekend to improve your travelling skills? If you have a plan to travel to another country, there's no better time to learn a new language than now. I've had painful moments of dehydration because the waiter couldn't understand that I direly needed water.
Learn the basics. Know how locals call their bathrooms (in some countries, it's "water closet" or "lavatory"), how to ask for directions, and how to ask them to speak in English or point you to the nearest hotel if they can't. Most of the time, hotel receptionists are trained to speak in English. Finding a hotel could save your life.
Already know the basics? Then delve deeper into a language. Some languages that are highly recommended for avid travellers to learn are Spanish and Chinese (Mandarin), as these are the two most spoken languages in the world. But if your dream destination is Japan or Europe, it wouldn't hurt that you focus on learning their local languages instead.
Learning languages is not only useful in travel, it also helps you get a hint of what a place values, which would definitely improve your communication with the locals.
4. Educate yourself on different cultures
Make sure to learn about differences in cultural etiquette. Know what to say and what not to say and equip yourself to be a responsible tourist.
Thanks to the internet, research doesn't have to be boring. There are several articles online where you can learn more about the culture of the places you want to go to. In fact, there are now apps available that can help you chat with foreigners from the very comforts of your own home. Some apps let you interact with foreigners who want to learn English. As you teach them English, they will teach you their local language. The best thing about learning a language from a local is that you can get insider knowledge about a country's culture. Maybe you can also ask for tips or must-knows from them about travelling to their country.
5. Plan your next adventure

Instead of sulking over the cancelled trip, reschedule it. Maybe find the best long weekend in your calendar that doesn't land on typhoon season. Use your time and newfound knowledge on culture to build yourself the best itinerary that won't only entail Instagram-worthy pictures for your feed, but would also teach you about the destination's best features.
Also read:  How To Deal With Cancelled Flights Due To Bad Weather
There's no need to let the weather spoil your traveller heart. You can always use your time to prepare yourself to have an even better trip next time.