Laidback Nagoya in the Aichi Prefecture awaits. From pretty gardens and kid-friendly theme parks to charming cafes and restaurants, this underrated travel destination on the Pacific coast promises an indulgent trip that will leave you craving for more. To help you plan that much-deserved vacation with the people you love the most, here's our recommended two-day Nagoya travel itinerary for a family trip packed with activities.
Day 1
From Chubu Centrair International Airport, the gateway to Nagoya, it takes about 30 minutes by Meitetsu train to the coastal city. Then you can immediately go around town and start ticking off the spots on your two-day Nagoya itinerary. 
Bucyo Coffee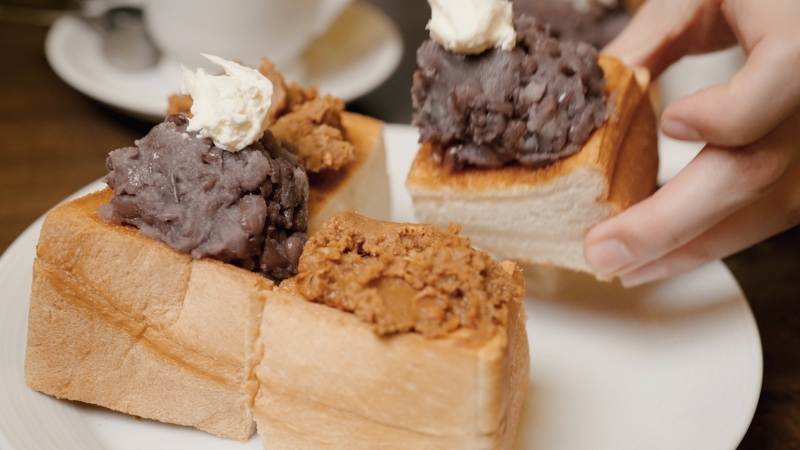 First order of business: Food, of course. For an authentic Nagoya breakfast, get the morning set at a coffee shop, such as Bucyo Coffee. This set is a terrific deal, with toast and salad included when you order a drink.
At Bucyo Coffee, we recommend the ogura toast! Freshly toasted bread is topped with ogura (red bean) jam and kinako (roasted soybean flour) butter with just the right level of sweetness. While delicious on its own, it goes perfectly with coffee.
Don't worry if you can't make it to Bucyo Coffee specifically, though. Cafes offering morning sets can be found all over Nagoya, making it an ideal destination for foodies and caffeine lovers.  
Address: 1F Yamazen Bldg., 1-10-9 Meiekiminami, Nakamura Ward, Nagoya
Port of Nagoya Public Aquarium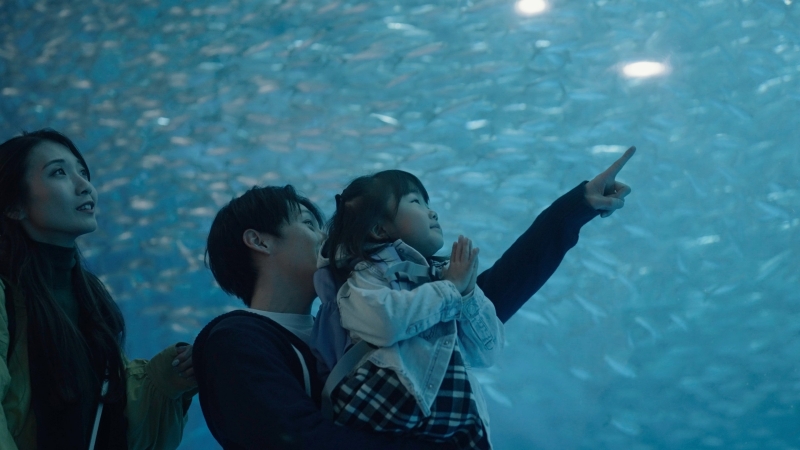 For the day's first destination, head to the Port of Nagoya Public Aquarium, which offers great recreational and entertainment opportunities for the whole family. One of the biggest aquariums in Japan, it offers travellers a peek at the vibrant marine life in and beyond the country. Not to mention, the aquarium is only a 35-minute subway ride from central Nagoya.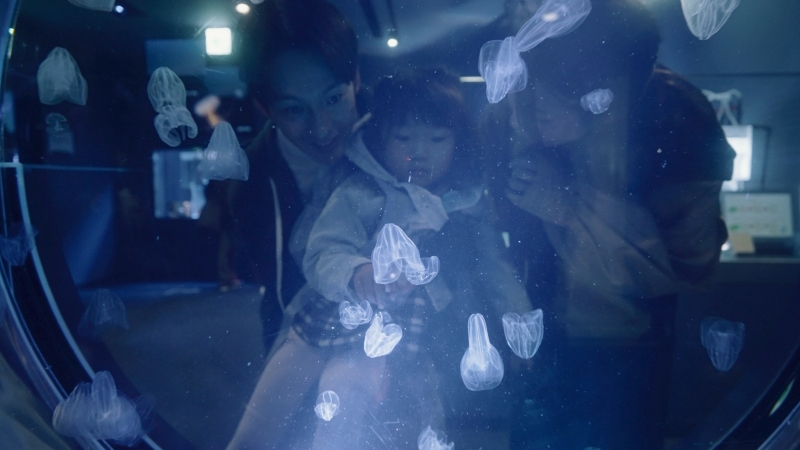 Some highlights include the sardine tornado, created by 35,000 Japanese sardines, and the jellyfish section, which features a variety of jellyfish that sway, float, and move in mysterious ways. Additionally, the Port of Nagoya Public Aquarium is home to the country's largest dolphin tank, featuring dolphins and Orca killer whales.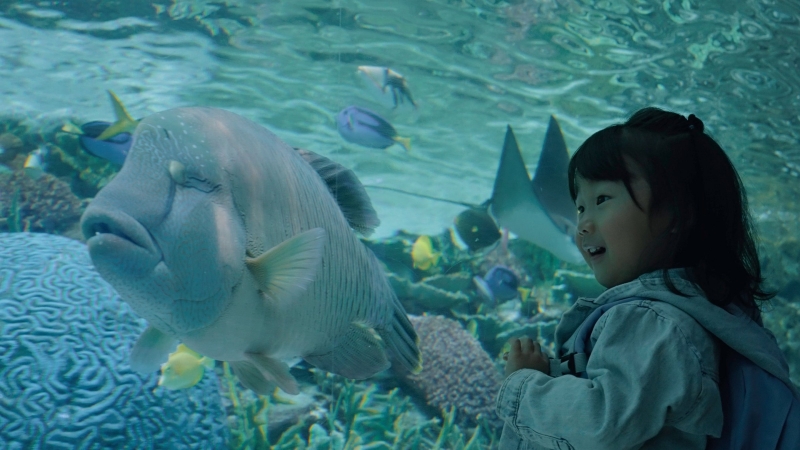 There's also an area simulating an Australian coral reef. Enjoy your visit to this aquarium that's brimming with attractions and colour! 
Address: 1-3 Minatomachi, Minato Ward, Nagoya, Aichi Prefecture
RAYARD Hisaya-odori Park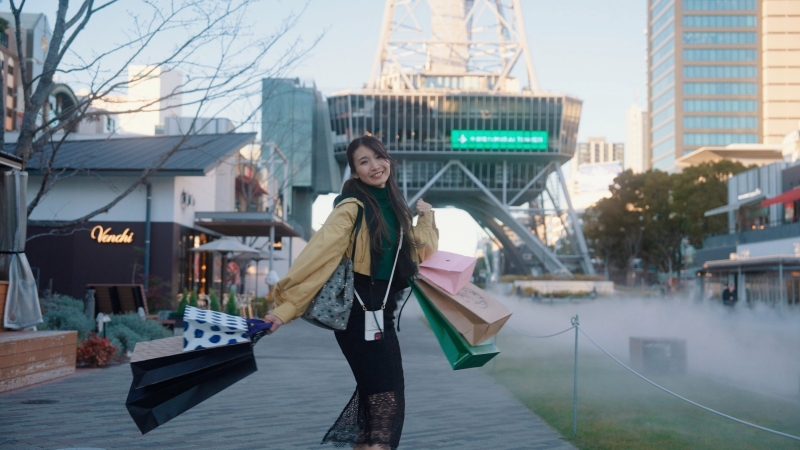 After enjoying your visit to the aquarium, go shopping and take a nice break at the park-style shopping street, RAYARD Hisaya-odori Park. Here, expect to enjoy about 40 restaurants and shops centred around apparel, sports, food, communication, relaxation, and more.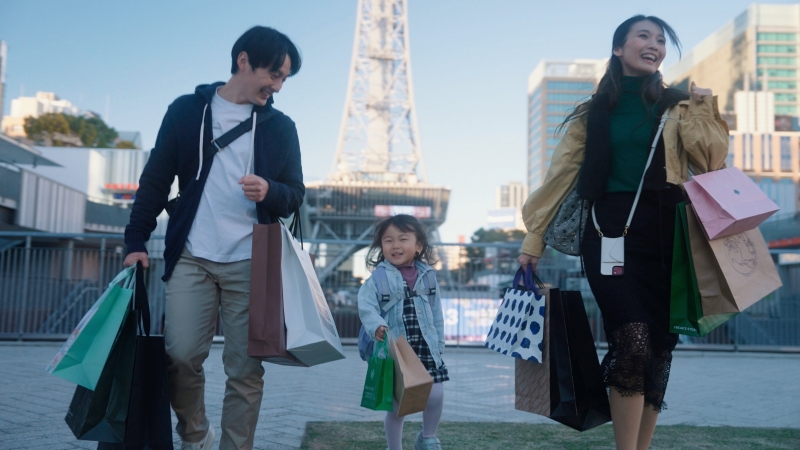 Don't forget to take a photo with the Chubu Electric Power MIRAI TOWER in the background! When the weather is nice, we also highly recommend that you relax on the grassy plaza.
Address: 3-6 Marunouchi, Naka Ward, Nagoya, Aichi Prefecture
Uya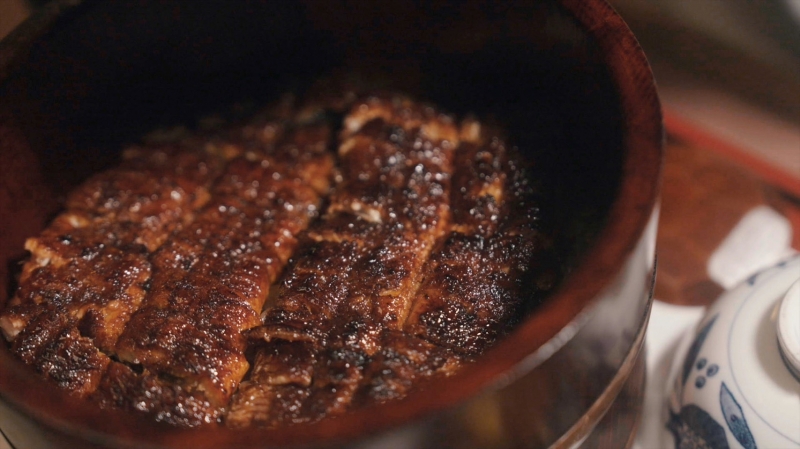 For lunch, try Nagoya's popular local dish, hitsumabushi, or grilled eel on rice, at Hitsumabushi Uya. A bit of miracle food, it lets you enjoy the sumptuous flavours in three different ways in a single serving.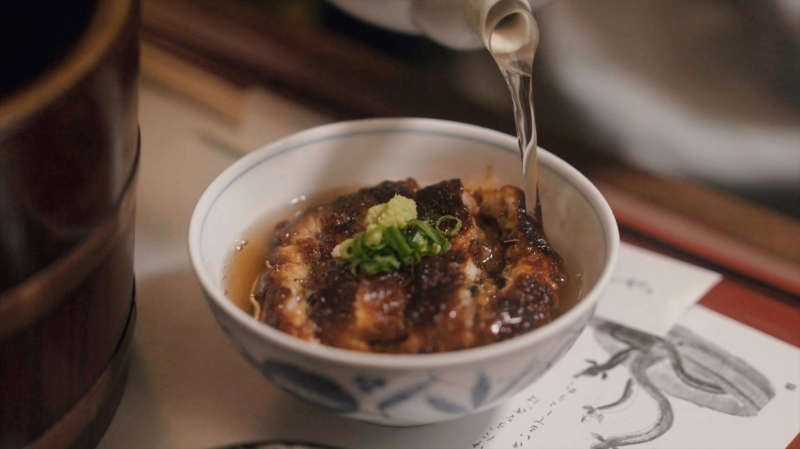 First, place the grilled eel and rice on a small dish, and try it as is. Next, mix in condiments such as wasabi, green onions, and shredded nori. Take a couple of bites. And finally, add soup stock before finishing up the rest.
Grilled eel is prepared with a sweet sauce popular among children, making it a Nagoya delicacy the entire family can enjoy.
Address: 1F Kaniya Bldg., 4-4-16 Meieki, Nakamura Ward, Nagoya, Aichi Prefecture
Nagoya Prince Hotel Sky Tower
For accommodation, we recommend staying at Nagoya Prince Hotel Sky Tower, which commands a fantastic view of Nagoya. From here, you can bask in different sceneries throughout the day, from the refreshing morning glow to the shimmering night view.
If you're a train enthusiast, there are also rooms facing Nagoya Station, allowing you to see the seven railways operated by four companies running through this extensive station. This includes the bullet train, too!
At Nagoya Prince Hotel Sky Tower, the panoramic views and warm hospitality promise a memorable stay.
Address: 4-60-12 Hiraikecho, Nakamura Ward, Nagoya, Aichi Prefecture
Day 2
Wakamiya Hachiman Shrine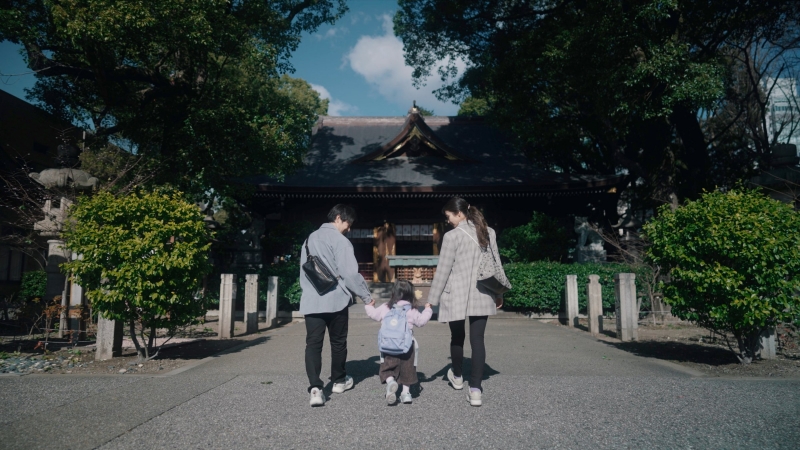 For your second day in Nagoya, how about heading out early to enjoy the clear morning air at a Japanese shrine that's one of the city's travel gems? Besides being a tranquil space, Wakamiya Hachiman Shrine is also a fantastic opportunity to immerse yourself in Japanese culture.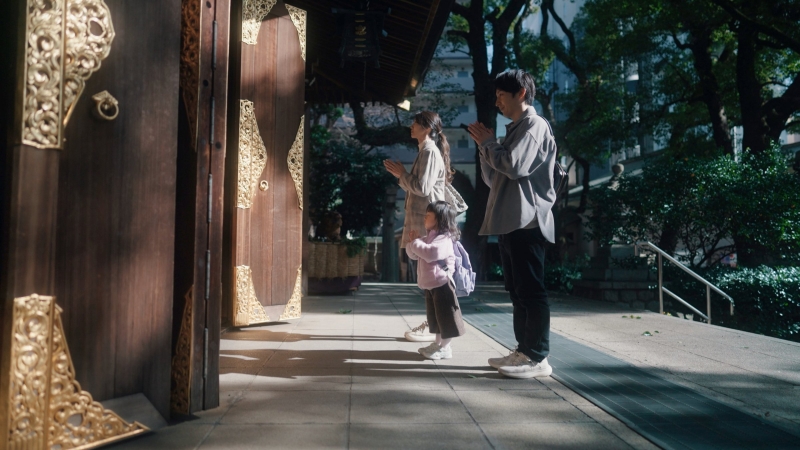 With just one step inside the shrine grounds, you'll find yourself in a green oasis within the city. Heighten your luck and energy by drawing an omikuji fortune or choosing from the cute and colourful amulets available.
Address: 3-35-30 Sakae, Naka Ward, Nagoya, Aichi Prefecture
Osu Shopping District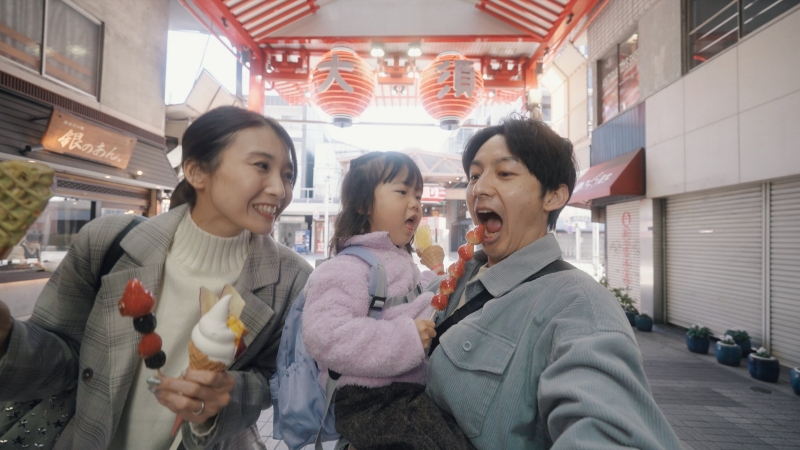 The Osu Shopping District is one of the most visited tourist spots in Nagoya, and it prospered due to its proximity to the 400-year-old Osu Kannon Temple. The shopping district is known for its wide variety of shops, including those catering to hobbies like manga and anime. Plus, Osu Shopping District offers a wide array of restaurants, ranging from casual street food to international cuisines.
Address: Between Nagoya subway stations Osu Kannon Station (Tsurumai Line) and Kamimaezu Station (Meijo Line)
Yabaton Yaba-cho Honten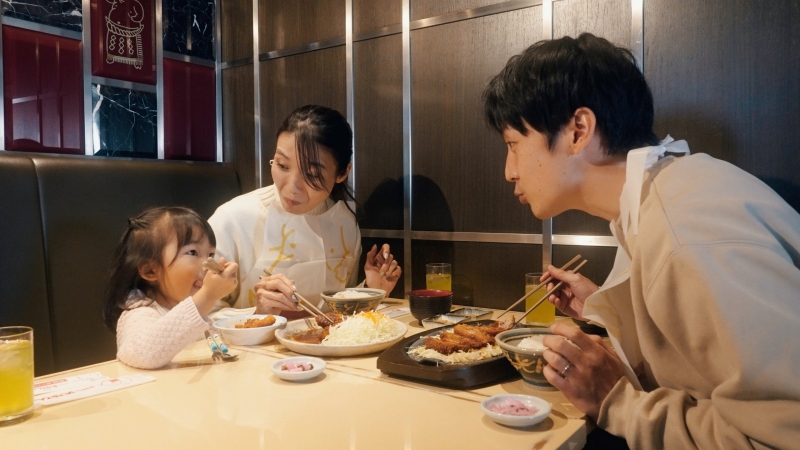 If you want to try the famous Nagoya dish misokatsu, the Yabaton chain's main branch, Yaba-cho Honten, is the place to go. Many call the chain's speciality as the best pork cutlets in the city, so you're bound to savour a delicious meal at this dining spot.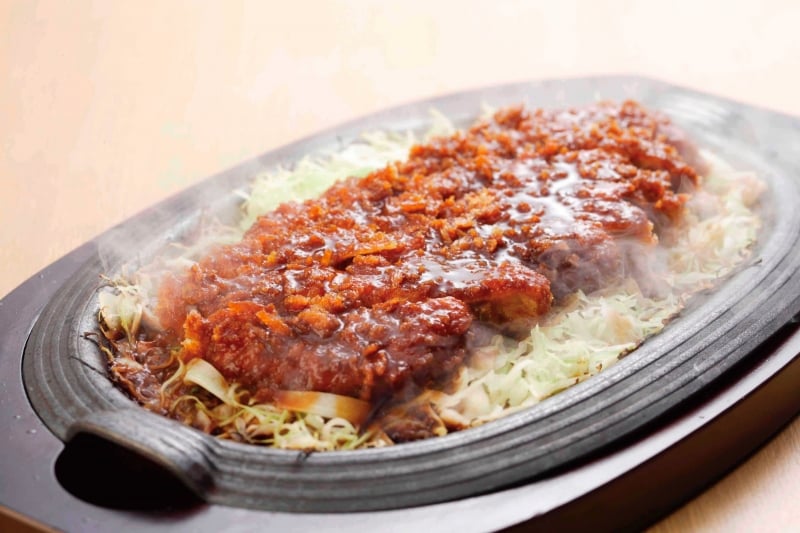 You can't go wrong with the shop's classic Teppan Tonkatsu — piping hot tonkatsu (deep-fried pork cutlet) soaked in miso sauce. Once you've tried it, the delicious taste will stay with you. It's no surprise that it's a favourite among locals.
Address: 3-6-18 Osu, Naka Ward, Nagoya
LEGOLAND® Japan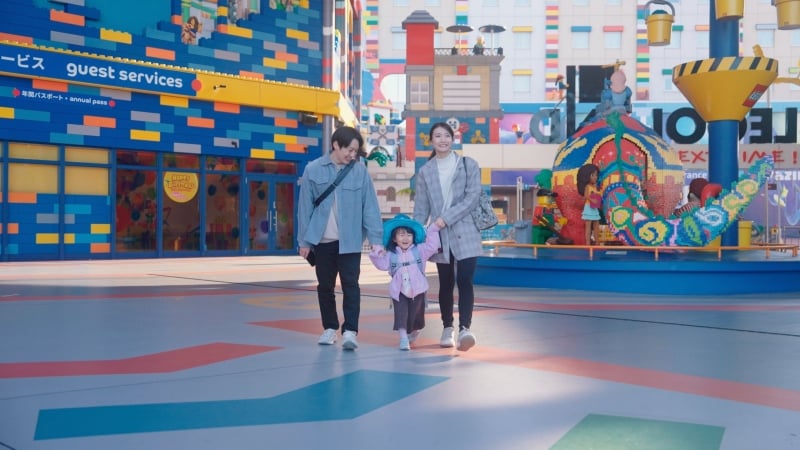 After an early lunch, head to LEGOLAND® Japan! Topping the list of family-friendly attractions in our Nagoya travel itinerary, this one is for all the kids and kids at heart. Luckily, the theme park is incredibly accessible — just a 30-minute train ride on the Aonami Line from Nagoya Station.
This theme park offers both fun and learning as its various attractions also sport educational components. Use your imagination in the workshops and immerse yourself in the world of LEGO®. 
LEGOLAND® Japan Hotel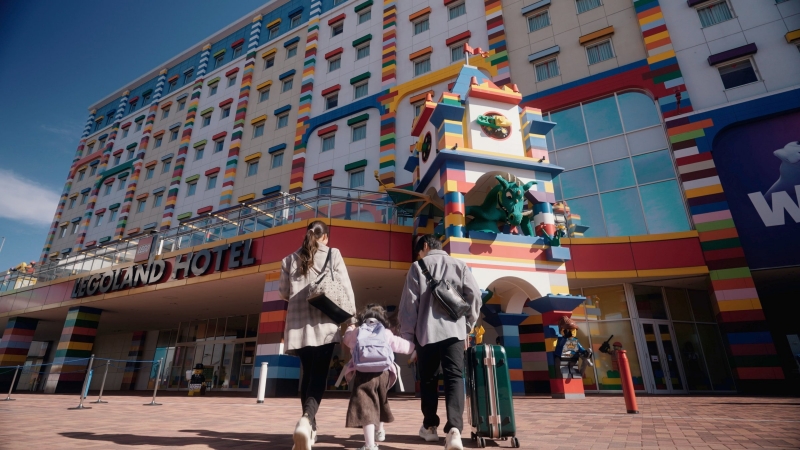 The fun and learning don't have to end after you visit LEGOLAND® Japan. If you want to keep it going, you can also stay at the LEGOLAND® Japan Hotel. For LEGO® fans, it's definitely the most enjoyable stay in Nagoya.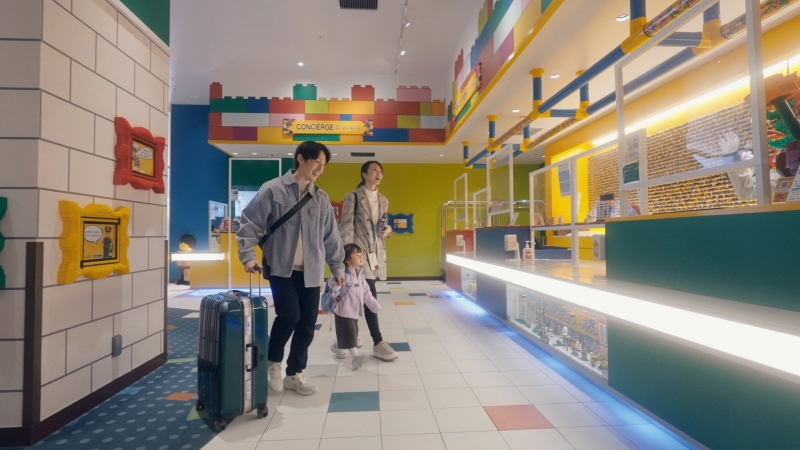 Hotel and guest rooms come complete with LEGO® and entertaining gadgets that not only children but adults, too, can appreciate. Fully explore your lodgings and the treasure inside!
Address: 2-2-1 Kinjoufutou, Minato Ward, Nagoya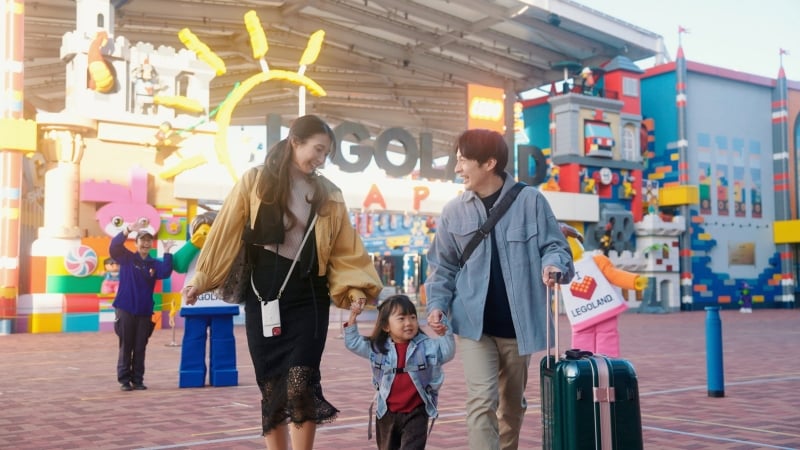 Make Nagoya the travel destination for your next family trip! If you're looking for a destination with attractions that combine good food, local culture, and modern family-friendly fun, this underrated Japanese city is one that's worth considering. 
At Nagoya, there's so much for the whole family to enjoy. Nagoya's official YouTube channel will post a vlog featuring this Nagoya itinerary at the end of March, so make sure to tune in for travel recommendations.
For more ideas, check out the various "COOL! NAGOYA" videos introducing sightseeing attractions by themes here.
---
Brought to you by the Nagoya Convention & Visitors Bureau.