Featured image credit: Ben Har Mesana and Municipality of San Luis, Aurora
I only faintly remember the first time I travelled to Baler. The shore was clean, empty of the multitudes of establishments that now line up against it. The road going to the beach was rocky, and the mountains were untouched. There was no cellular signal, no electricity. Baler was just a bare town with a beautiful coast.
Today, the annual tourist count of Baler reaches about 500,000. Almost everyone I know has visited it. While I can't deny that Baler has maintained its magic (as I'm still under its spell to date), I have to admit that it inspired a different kind of wonder when it was still an unknown gem.
As I've frequented Baler over the past couple of years, I've had the chance to explore its underrated neighbouring towns. One town I've fallen in love with is San Luis, Aurora.
It's with hesitation that I share this paradise with you as I want to keep it as my own little secret. (You know how it is, travellers.) But, sharing beautiful destinations is a part of our role in the travel community. So, without further ado, here are some reasons why I believe that you should visit this underrated town near Baler, too.
Also read: On Travel Sepanx & Falling Deeply In Love With Places
1. It's a modest town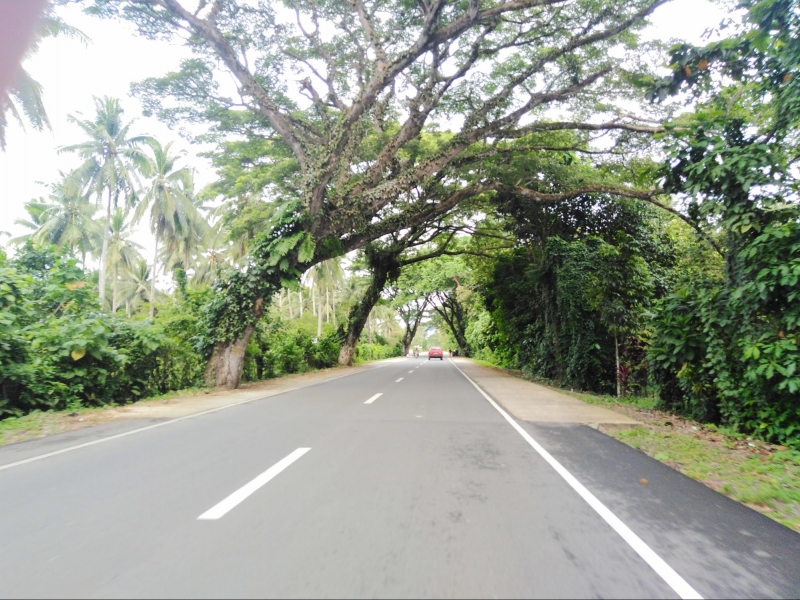 I have to tell you: San Luis, Aurora doesn't promise extravagance. It's an underrated destination for a reason. There are no luxurious resorts sprawling across town. Most of the municipality sleeps several hours before midnight. Many of its roads are still works in progress. Even public transportation is relatively sparse.
If you can't afford to let go of certain comforts, you might not have the best time in this modest town. But if you're willing to risk a few days of weak cellular signal and air-conditioned cabs, you might just realise that San Luis is worth it. In the many times I've gone to this town, it's never failed to refresh me. Imagine this: lush fields, verdant trees, quiet roads, chirping birds, fresh air, humble homes… Like any destination, San Luis is not for everyone. But, it's definitely for those seeking refuge in the simplicity of nature's best.
2. It's abundant with waterfalls
If you've been to Baler, you might have already gone to San Luis to witness the majesty of the Mother Falls. The trek to this amazing waterfall is part of most Baler itineraries; sadly, many tourists mistake it as a part of Baler. So, let me set the record straight: the Mother Falls belong to Barangay Ditumabo, San Luis, Aurora. Please spread the news.
If you haven't heard of the Mother Falls, then here's something that might amaze you: It towers at about 140 feet. And as a result, the strength of the waterfall is enough to generate electricity for most of the Aurora province!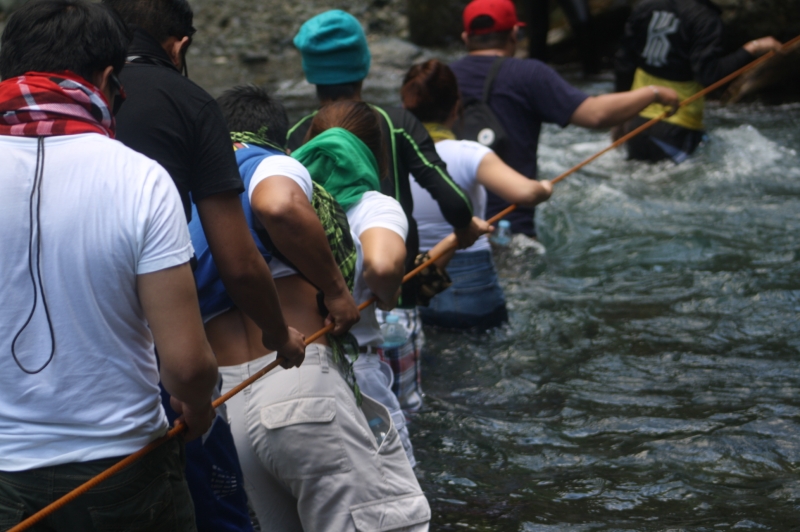 While the trek to the Mother Falls is not easy, most average Joes can handle it. It takes about 45 minutes to walk to the waterfall, but the regality of the shower and the refreshing iciness of its basin make the hike worth it.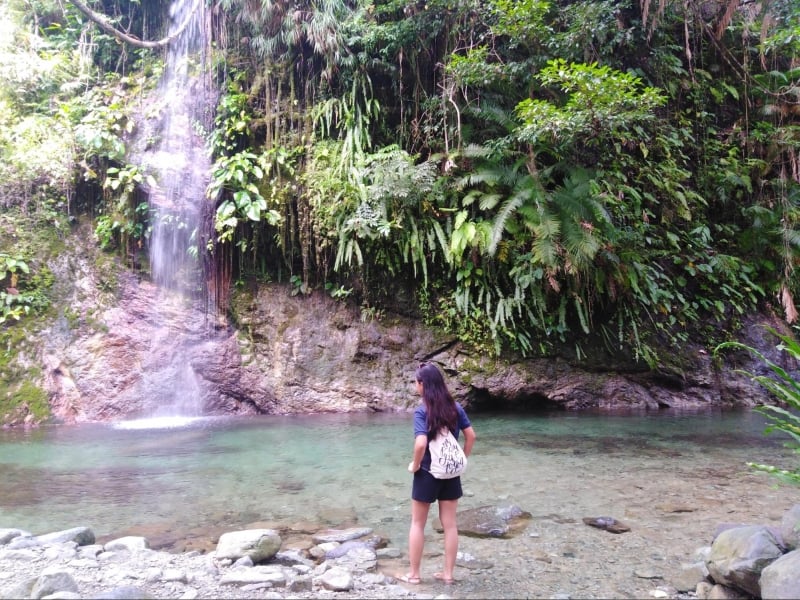 A little less famed than the Mother Falls, the Caunayan Falls are nevertheless serene in its own right. Unlike other falls that require a more difficult trek, the Caunayan Falls are family-friendly and allow visits from travellers of all ages. Overlooking the tranquility of the falls are modest cottages that visitors can rent out. Locals love having picnics there. Some even stay overnight!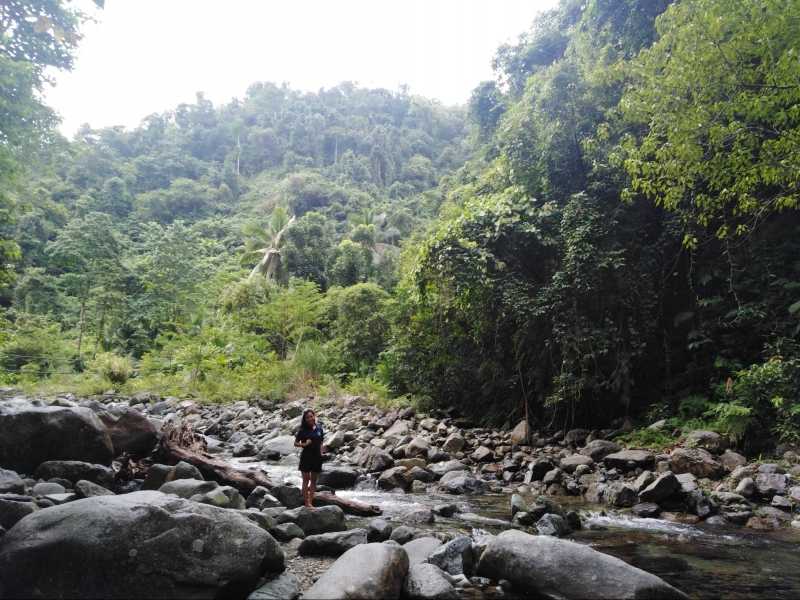 Despite that it was very easy to access, we were the only people there. This said, the Caunayan Falls felt like a haven for my ever-curious, slightly-introverted soul. Aside from the natural beauty of the waterfall, some residents have created natural pools for visitors of all ages to enjoy. Nestled in the centre of a lush coconut forest, these swimming pools are as relaxing as can be.
3. It's a chocolate paradise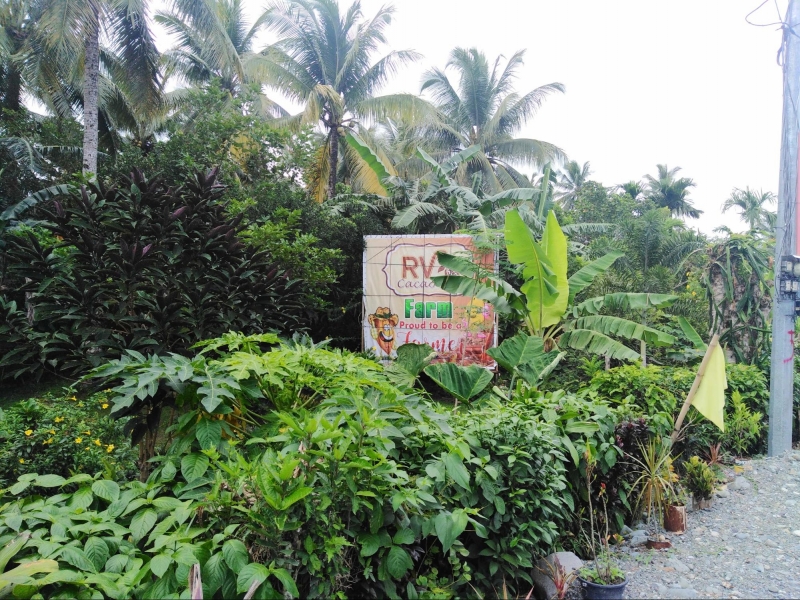 Yes, chocolate does grow on trees. And these trees thrive in deep tropical towns like San Luis, Aurora. As a city girl, I was in such awe when I first learned this. So imagine my enthusiasm when I had the chance to visit the RV Cacao Farm!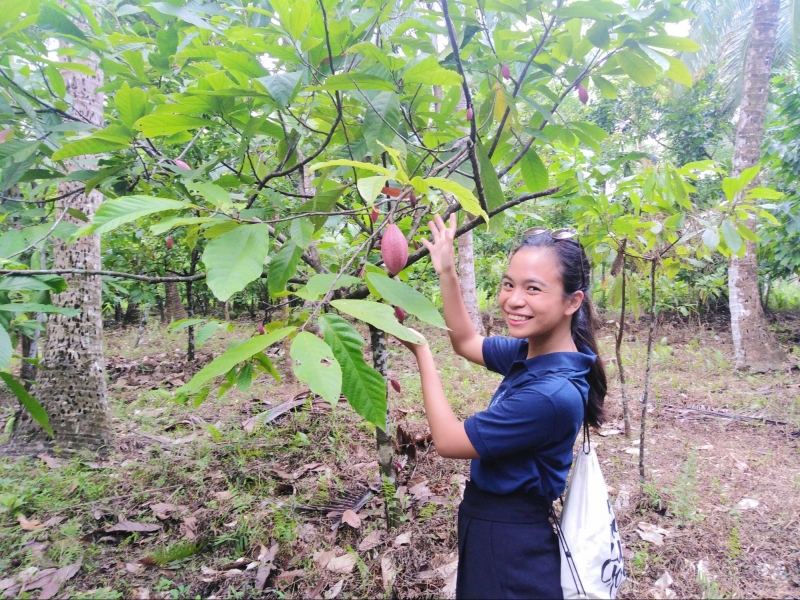 Cacao trees spread across the three hectares of land in this farm tourism site. The farmers have been maintaining these crops for 12 years. Now, their products are finally competing locally and internationally. They also supply products to a couple of resorts in Baler.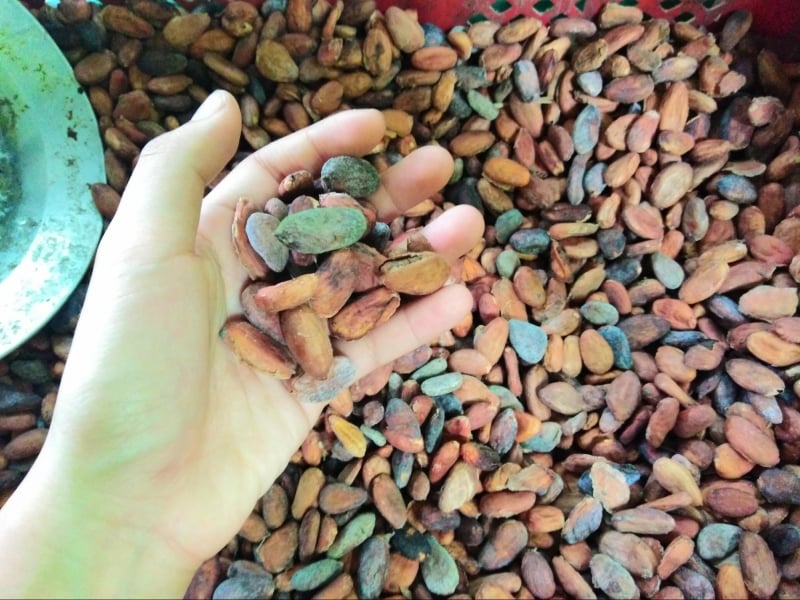 It only took us around 30 minutes to tour around the RV Cacao Farm, but we exited the site with full tummies and happy hearts. After leading a quick exploration of the site, the farmers showed us how they harvest the cacao seeds. For our final stop, we sat down to have a taste of some of their products. Their best-sellers are their Cacao Ice Cream and Cacao Chocolate Bar.
4. It's a budget-friendly destination
Many tourist spots in San Luis, Aurora mostly cater to the locals. As a result, you'll find several recreational spots in the town that are mostly affordable.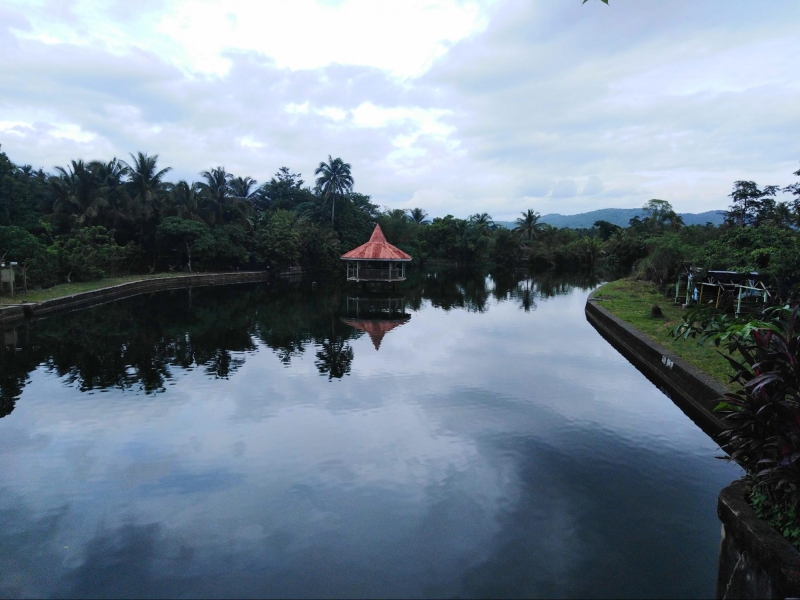 Just within walking distance from the town centre, the NIA Dam might be the easiest spot you can travel to. Aside from being the source of water of San Luis and nearby municipalities, this dam has also turned into a place of fun and recreation — especially for kids and kids-at-heart.
Cottages are for rent from ₱100, while rubber boats are available for ₱30. According to Ronald Marigmen, the Tourism Product Development Coordinator of San Luis, this dam actually serves as an events place as well. Some people have even booked the place for a debut, glamming it up with fairy lights and dimly-lit boats.
5. It's a haven for green thumbs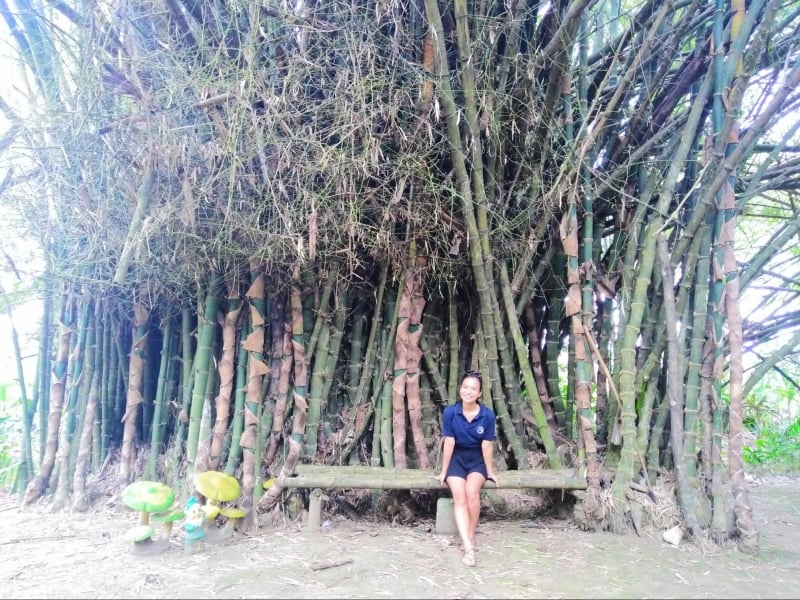 In 2000, Alcuin Kuizon started to take his hobby for planting more seriously. Nineteen years later, his one-hectare land has turned into what is now known as the Zhevhoken Garden, which he named after his three children.
At the entrance, we were greeted with a small cottage underneath bamboo plants that tower so tall, they work as a natural arc. Curtaining the cottage are ornaments made out of shells and plants. As of writing, Sir Alcuin has curated these plant decorations out of 3,500 shells.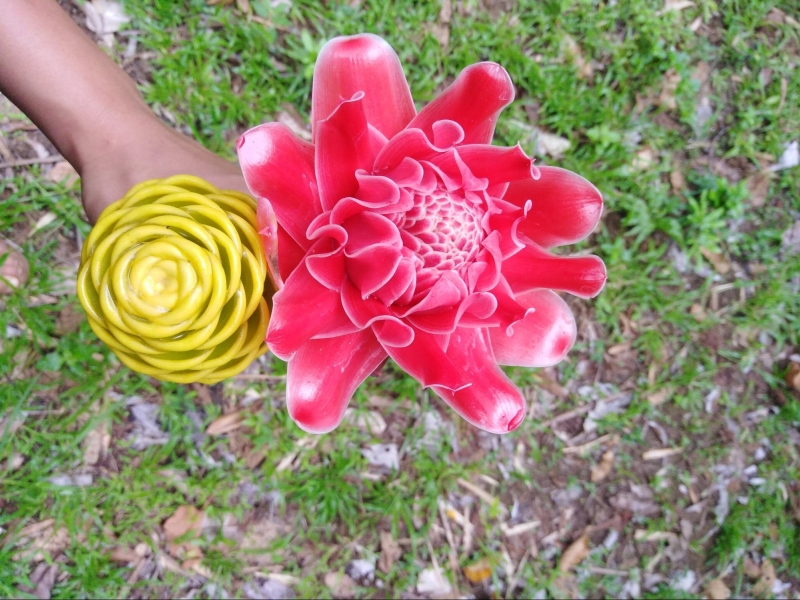 Beyond this cottage sprawl even more prolific trees and vibrant flowers. The lines of Torch Flowers and Honeycomb Flowers make for a good photograph, though most have withered during the Summer so we weren't able to take much photos. Sir Alcuin says that it's best to visit his garden between the months of March and August for the flowers.
As of writing, the Zhevhoken Garden is not yet officially open to the public. However, Sir Alcuin shared that he has hosted events here as well — even a wedding! He recalled how he planted Heliconia Flowers to enclose the aisle. This said, Sir Alcuin is always eager to host events and tour travellers around his garden. It's his most prized possession, after all.
6. It celebrates coconut and pineapples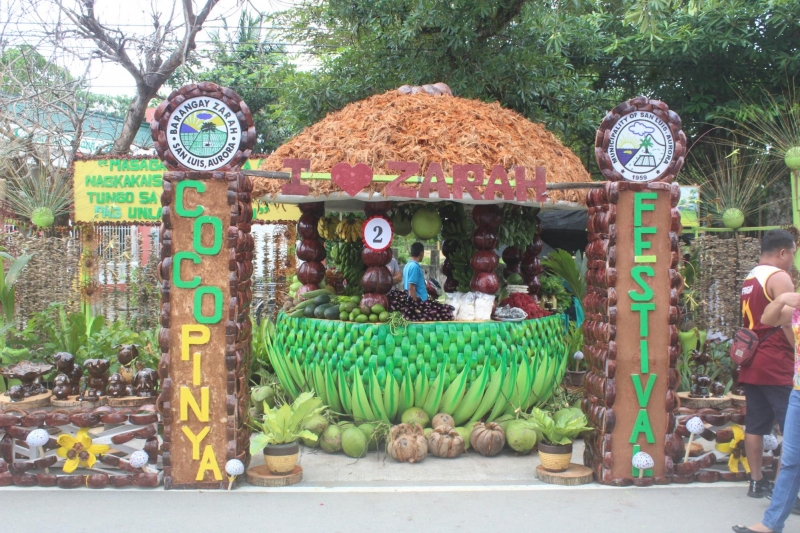 Without a doubt, San Luis, Aurora has rich soil. This year, the town celebrated its first-ever Coco-Pinya Festival to recognise the bountiful harvest of coconuts and pineapples. The week-long celebration featured the town's interesting culture.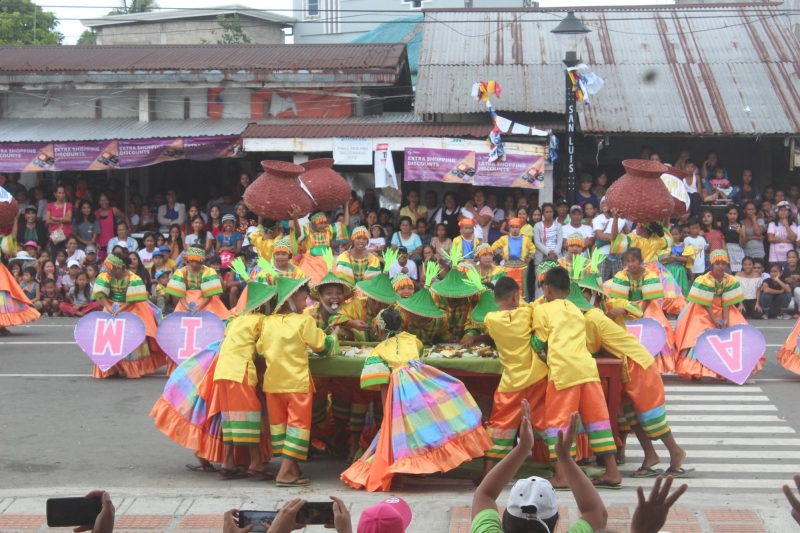 Locals from all around San Luis travelled to the town centre to celebrate their cultural identity. During this time, the town honoured its farmers, indigenous peoples, local artisans, and athletes. The town plans to continue this annually, from 21 to 25 August.
7. It's blessed with pristine shores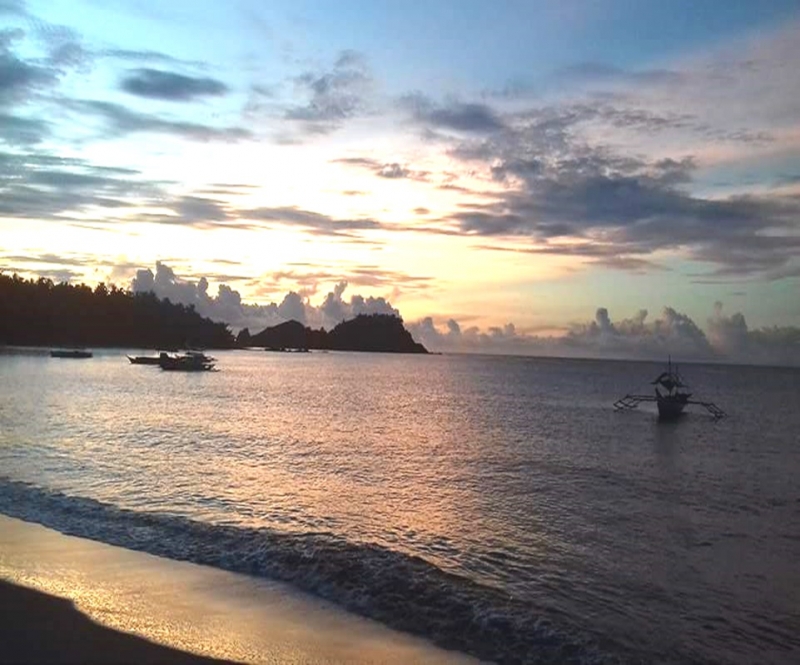 Enclosing San Luis' lush landforms are its pristine coastal barangays: Dibut, Dibayabay, Dikapinisan, and Dimanayat. All of these beaches are spotless beyond imagination — barely any outsiders know about these spots. The marine life in these areas is vibrant, attracting visitors to snorkel and dive through the coral gardens.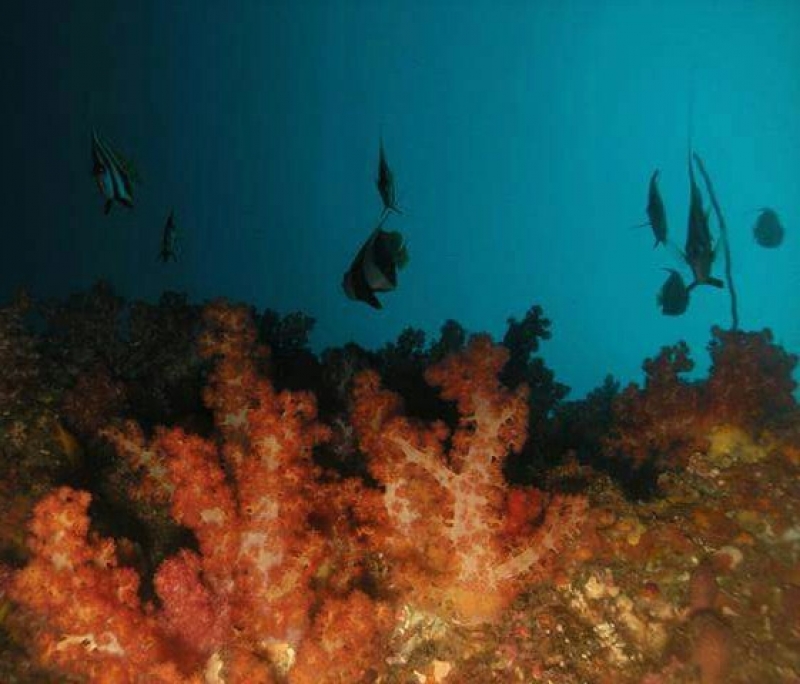 Beyond the serene beaches, these remote barangays are home to beautiful indigenous communities who are more than willing to welcome travellers into their abodes. Some of them live without electricity and cellular signal, without malls and public markets. If you have enough time, you may ask the San Luis Municipal Hall to arrange a tour for you around these coastal areas. They recommend that you stay for a week to fully immerse in the culture of these barangays.
Also read: Baler, Aurora: The Ultimate Travel Guide with Insider Tips!
Getting around San Luis, Aurora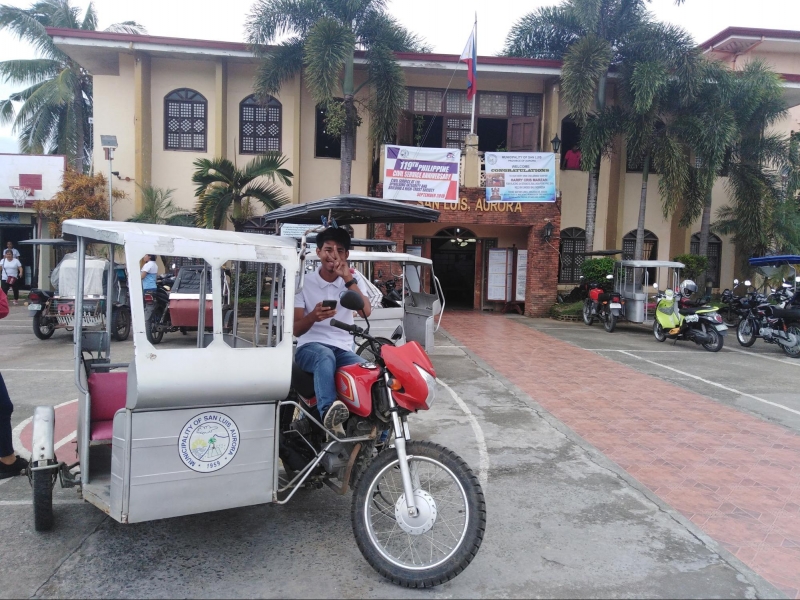 If you're eager to visit this quaint municipality, you may ride a bus (Genesis or JoyBus) from Cubao heading to Baler. From the terminal, take a tricycle to San Luis, Aurora.
At the town centre, the San Luis Municipal Hall offers tricycle tours that can take you around town. From there, you may also ask where you can stay the night.
As with most underrated towns, San Luis, Aurora is not easily accessible to everyone. Some barangays, for example, can only be reached through rocky motorcycle rides and lengthy boat trips. But as for me, I believe that this town is worth it.
---
Special thanks to the San Luis Municipal Hall and Mayor Ariel De Jesus for arranging this tour for TripZilla Philippines. Thank you also to Sir Ronald K. Marigmen, Sir Alcuin Kuizon, and Sir Ben Har Mesana for touring us around San Luis, Aurora. 
For inquiries, contact the Municipality of San Luis, Aurora through their Facebook Page.