Road trips and weekend adventures keep sun-seekers going all year round, and the south is a no-fail favourite of many out-of-towners from Metro Manila. Here, there's no shortage of nature spots, cultural gems, and Instagram-friendly restaurants and cafes to enjoy.
Luckily, it's getting easier and easier to drive down south. Cavite–Laguna Expressway (CALAX) is a partially opened toll road network connecting key destinations in Cavite and Laguna. Extending 44.63 kilometres from CAVITEX in Kawit to the South Luzon Expressway (SLEX) in Biñan, this thoroughfare by MPT South Corporation aims to create smoother travel experiences for road trippers exploring these provinces. For anyone who's ever found themselves stuck in Tagaytay traffic, it's definitely welcome news!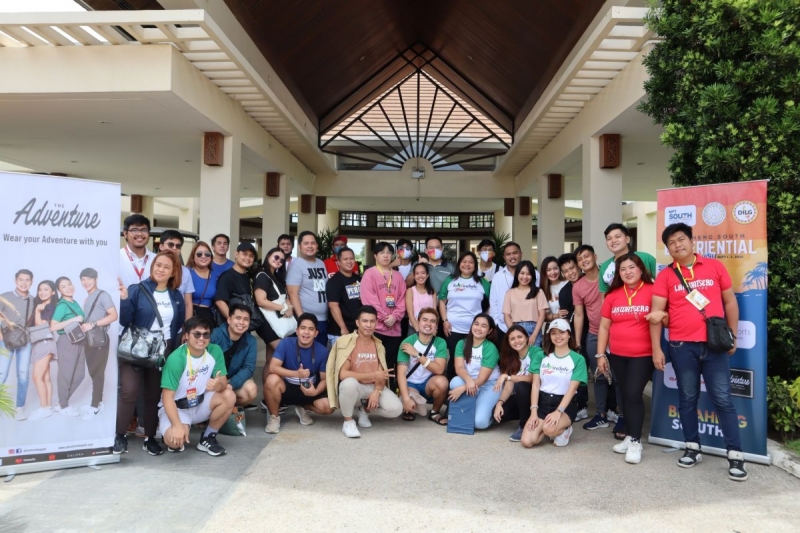 To show us how seamless travel could be in the region, MPT South Corporation invited us on the Biyaheng South Experiential Tour on 1–2 Sep 2022. The two-day road trip whisked us away to a handful of tourist delights in the region, from indigenous art and culture to vibrant sunsets at the beach.
Sure, many of us have been down this road before (albeit, not usually on an ultra-luxe GAC GN6). But if we know anything about Tagaytay and the South, there's always something you've never seen just around the corner.
Also read: Top 10 Things to Do in Tagaytay for a Great Weekend Escape
Things to do in Cavite and Batangas for your next road trip
1. Visit the Shambala Living Museum (Silang, Cavite)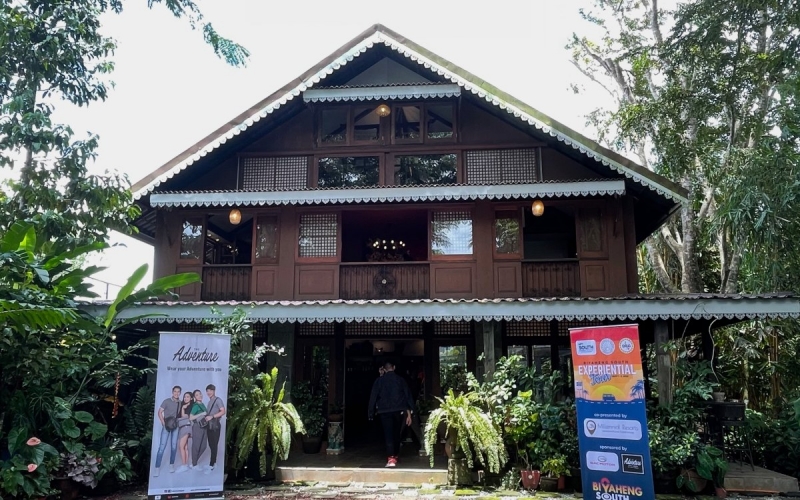 The first stop on the Biyaheng South road trip was Shambala Silang, a living museum in the hills of Silang, Cavite thoughtfully designed to celebrate indigenous Filipino culture. Spend a full day wandering the well-curated art galleries and beautifully landscaped gardens of the living museum.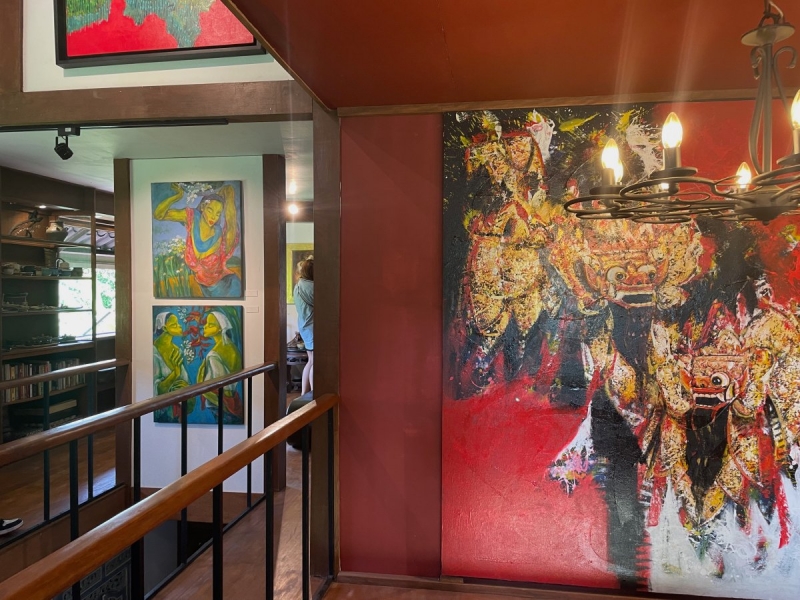 If you're lucky, owner Riza Matibag Muyot will be around to provide deeper insights into the sights in Shambala. Even if you're not artistically inclined, the galleries are well worth a visit, with fascinating pieces by local artists and some works sourced from abroad. Look out for collaborative pieces showcasing Muyot's poetry, such as Dagat/Dungaw.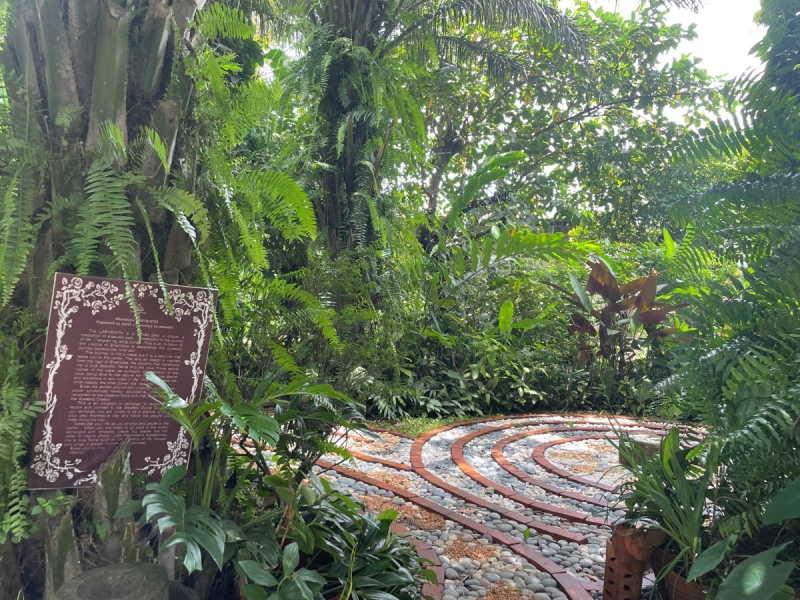 Outside, the Cordillera Village features a sloping landscape dotted with authentic Ifugao huts for accommodations — if not for the heat, it almost feels like we were transported to the mountains of Benguet. Meanwhile, the Labyrinth is a tranquil space for a sacred walk and meditation.
Should you get hungry after a few hours of roaming the property, Mana Kitchen serves delicious Filipino fare perfect for a lunch break. Travellers looking to really connect with the past can opt for adobo sa dilaw, said to be Emilio Aguinaldo's favourite dish.
2. Savour Filipino food at Balinsasayaw Restaurant (Silang, Cavite)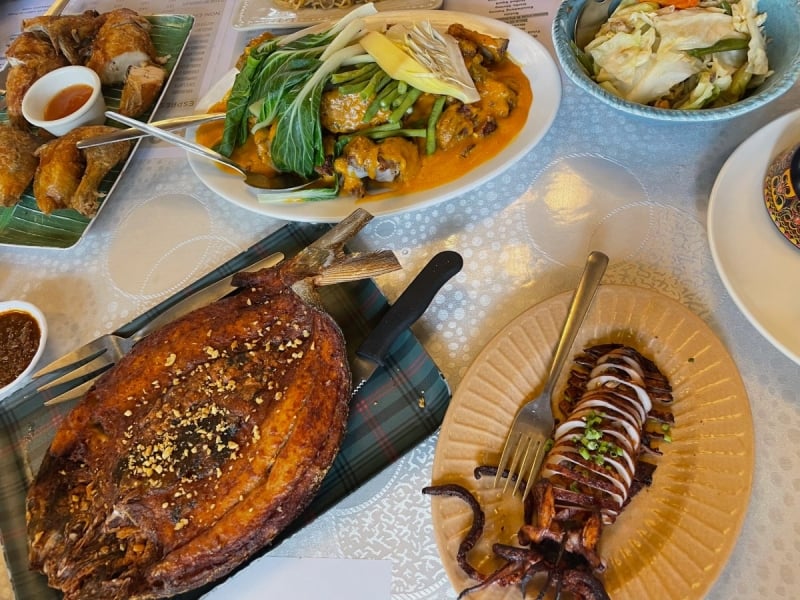 Hungry travellers can't go wrong dropping by Balinsasayaw Restaurant, one of the go-to spots in the area for flavourful Filipino food. Open-air cottages let visitors enjoy the cool mountain breeze as they savour their meals. Expect generous servings of classic Tagaytay dishes like bulalo and kare-kare, making it an ideal spot for big groups or extra-famished tourists.
3. Enjoy close animal encounters at Yoki's Farm (Mendez, Cavite)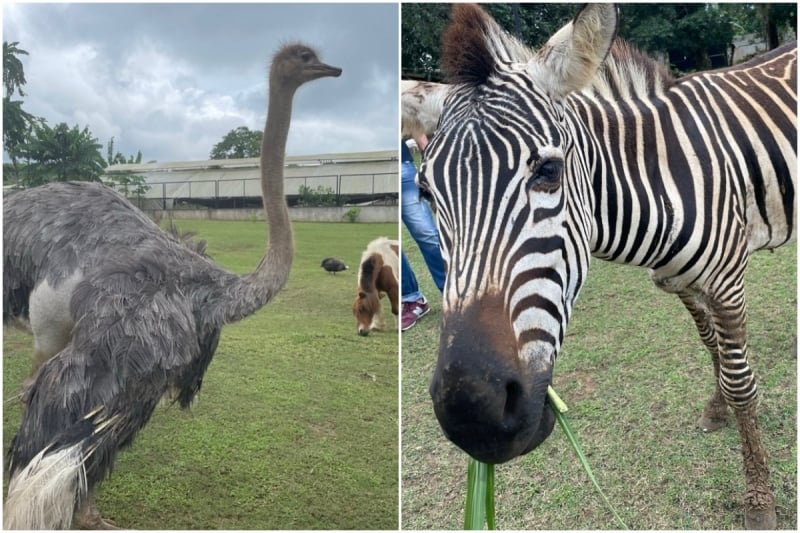 Leave Silang and set off to Mendez, Cavite for a fun-filled day at Yoki's Farm. Founded way back in 1996, this 10-hectare family-owned farm offers some of the most exciting things to do in Cavite, especially for kids and animal lovers.
Animals hog most of the spotlight at Yoki's, naturally. Travellers can enjoy close encounters with the wildlife at the Aviary and the African Grasslands. Feeding the exotic zebras, ponies, and ostriches offers a one-of-a-kind experience — when's the next time you're going to be able to scratch an ostrich's back? Colourful birds of all hues, sizes, and temperaments stand out as a delightful highlight, while adorable bunnies are a crowd-favourite, too.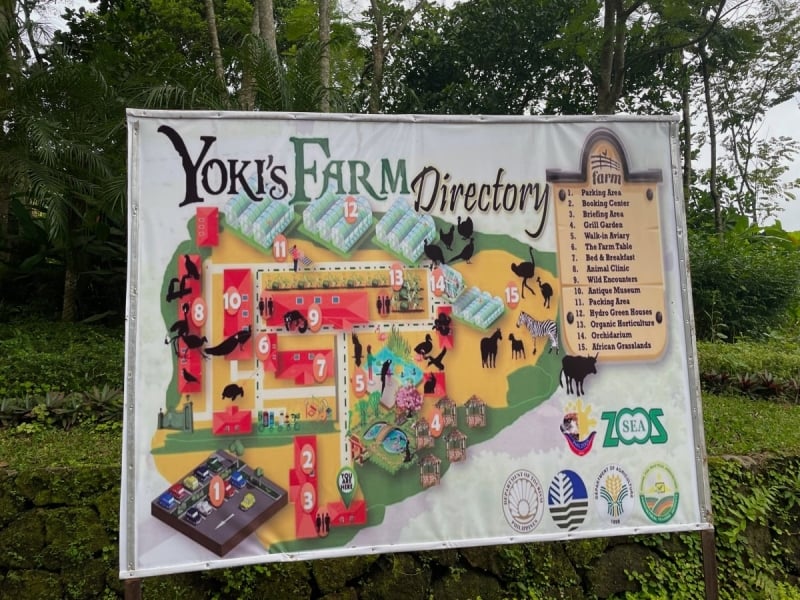 Not a fan of the two- and four-legged creatures? Plantitos and plantitas can't miss the hydroponics farm and the orchidarium. Yoki's Farm is also home to a handful of quirky attractions, like a giant golden Buddha sitting amid other bronze statues of smaller Buddhas, animals, and assorted figures.
4. Watch a gorgeous sunset from the Cape Santiago Lighthouse (Calatagan, Batangas)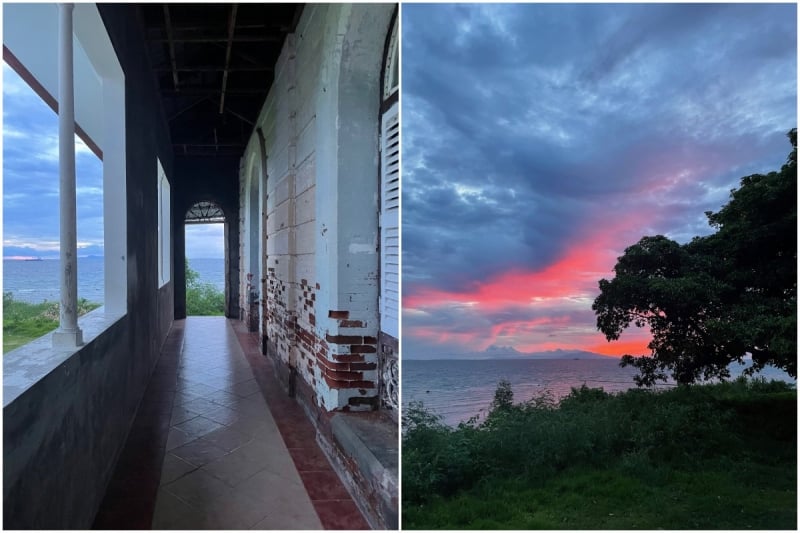 Chase the stunning sunset at Cape Santiago, a cinematic cape nestled at the southern tip of the Calatagan Peninsula. Travellers visiting the beaches in the area can visit this clifftop location if they have a few hours to spare at the end of the day.
As a friend said, there's "never a bad sunset in Calatagan." True enough, we stood on the steps of the dilapidated lighthouse and stared in awe at the cloudy skies painted in electric pink. The historic lighthouse, built in 1890 and one of the oldest lighthouses in the Philippines, is an idyllic backdrop to the vibrant spectacle of dying light.
Also read: 10 Overlooking Restaurants in Tagaytay For Your Next Road Trip
5. Bask in the beach life at CaSoBe (Calatagan, Batangas)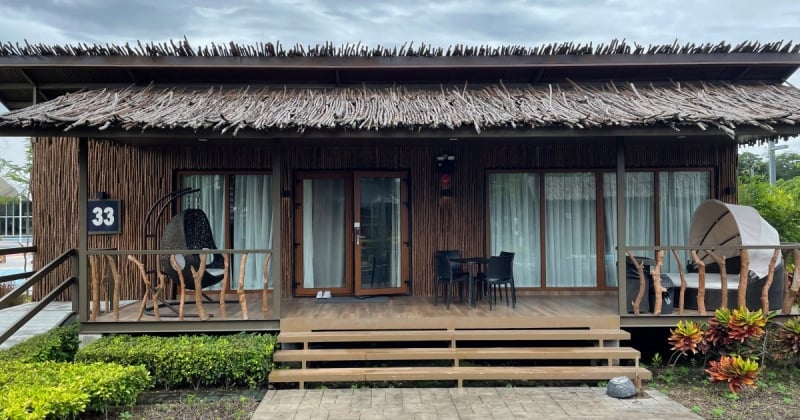 When you're in Calatagan, you can't miss the beaches. There are plenty to choose from, but you can't go wrong with CaSoBe (Calatagan South Beach).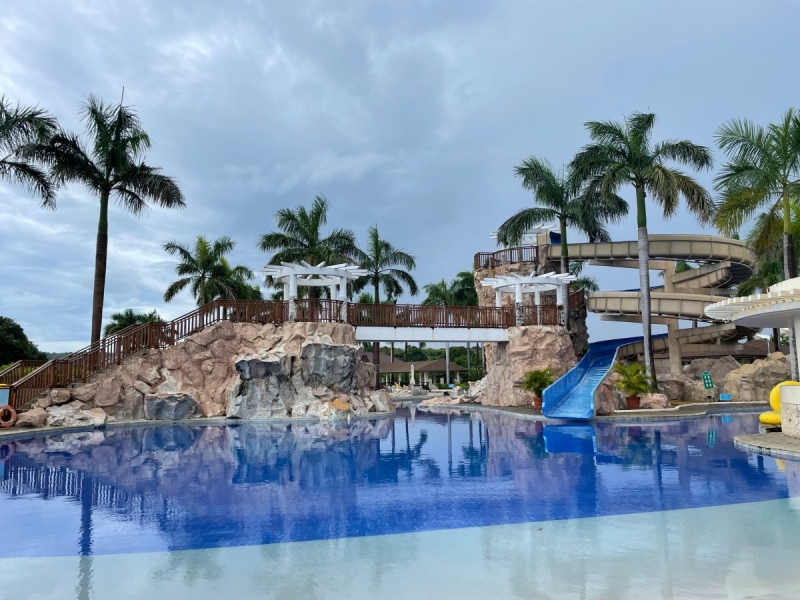 It's hard to figure out where to start in this 15-hectare leisure development. Every day will probably kick off at the beach, either swimming or taking a stroll by the shore. After a hearty breakfast buffet, perhaps you'll head to Aquaria Water Park to splash around with the crew or zoom down the giant three-storey water slide. A variety of dining opportunities offer multiple hangout spots, from the Filipino-themed Sands to the sea-facing Coffee Shack.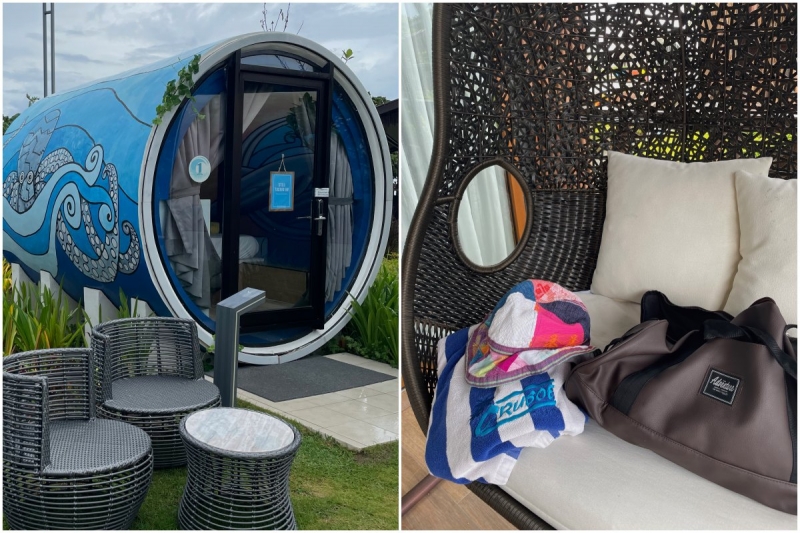 If you can swing it, splurge on a beachfront cottage at Crusoe Cabins that lets you wake up to scenic views of the sea. Each cabin, whether facing the beach or gardens, is impeccably designed with an ultra-comfy bedroom, living and dining area, and bathroom. On the other hand, travellers on a budget can opt for the cosy, colourful, and more affordable pods at the Cocoons.
6. Indulge and get pampered at Nurture Wellness Village (Tagaytay, Cavite)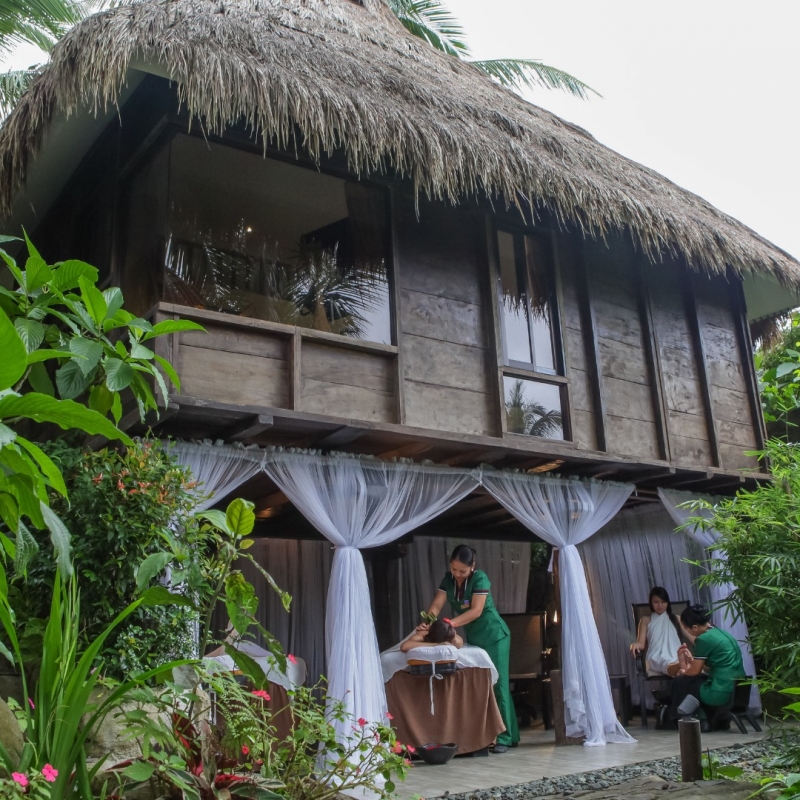 Tucked in the serene Tagaytay mountains, Nurture Wellness Village is one of the premier spa resorts in the city. This nature and wellness destination is perfect for a feel-good spa break, whether you're in town for a massage, team-building activities, or even just a relaxing staycation. Every morning, guests can indulge in a quick session of tai chi and meditation.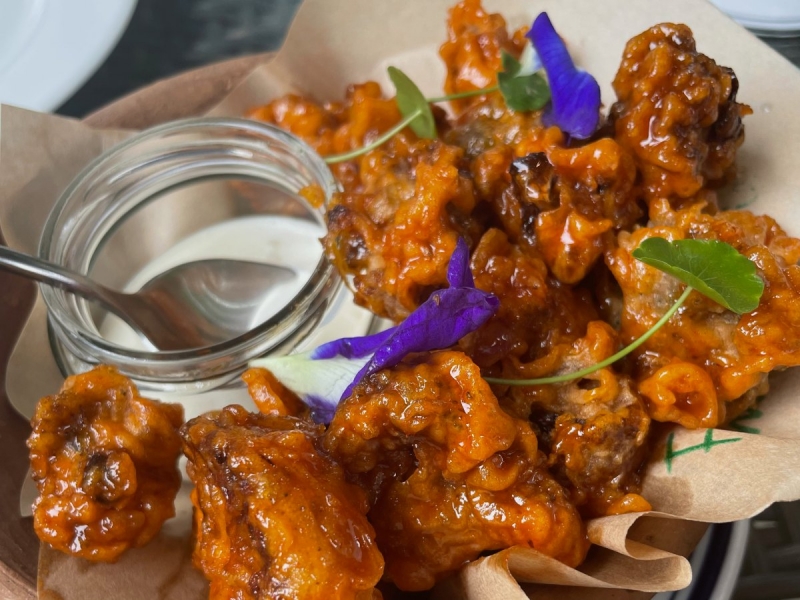 And even when you're just passing by, grab a bite at Farmer's Table. The in-house restaurant commits to the spa resort's wellness philosophy with tasty dishes that complement the guests' wellness journey. Farmer's Table sources most ingredients locally, many from Nurture Wellness' own organic garden. Every dish is expertly prepared, but an undeniable highlight is Hot House Crispy Cauliflower and Broccoli.
Also read: 10 Breathtaking Tagaytay Hotels That Won't Break the Bank
Truly, there's no end to the awesome things to do in Cavite and Batangas! What are you waiting for? Your own take on Biyaheng South is out there.
---
Special thanks to MPT South Corporation for inviting TripZilla Philippines to the Biyaheng South Experiential Tour.