Contributed by KeysandTell.
"If you want to change for the better, you go outside of your comfort zone"
Also read: Our 3-Day Tokyo Trip: Guide, Itinerary & Tips for Filipinos
READY YOUR TASTE BUDS!
Every time you hear the word "Japan", all your foodie-buddies will definitely think of Ramen, Sushi, -yakis, nikus, Matcha and Sake first. Here's what I think of:
1. Ramen (Ichiran, Shibuya district)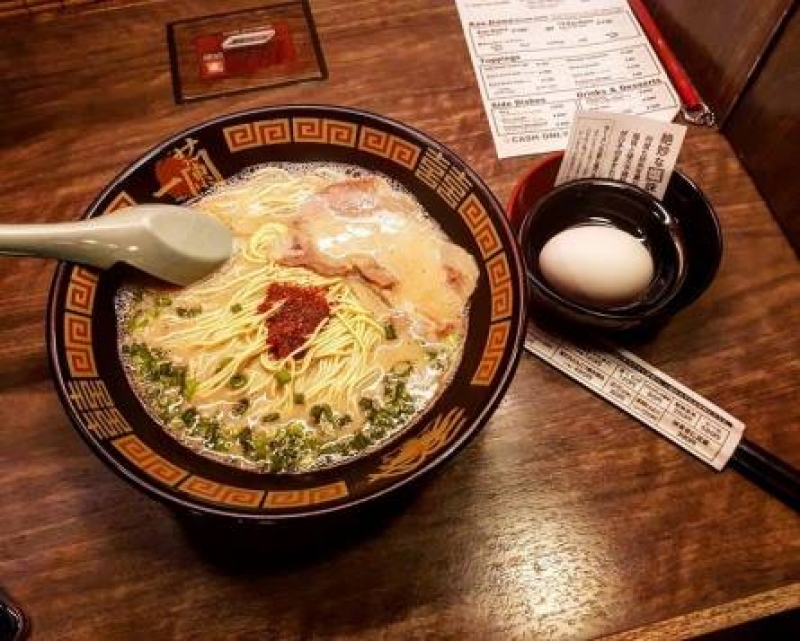 This ramen house with plenty of branches in Japan was once featured in Forbes' magazine by blogger Geoffrey Morrison.
Geoffrey Morrison described it as the best ramen in the world in 2016. You'll have an authentic Japanese cuisine experience here in Ichiran, Shibuya for a reasonable price of ¥980. You can add more dishes through their vendo machines. Foreign tourists don't have to worry because they have an English menu. What makes this place extra special is that you can choose the flavour, strength, richness, noodle's texture and so on. Another thing worth mentioning is the unique way they serve the dishes. You can only see half of the waiters' torsos! You can't see their faces. And I found it really tragic.
2. Matcha (Santa Monica Crepes, Takeshita Dori Street, Harajuku)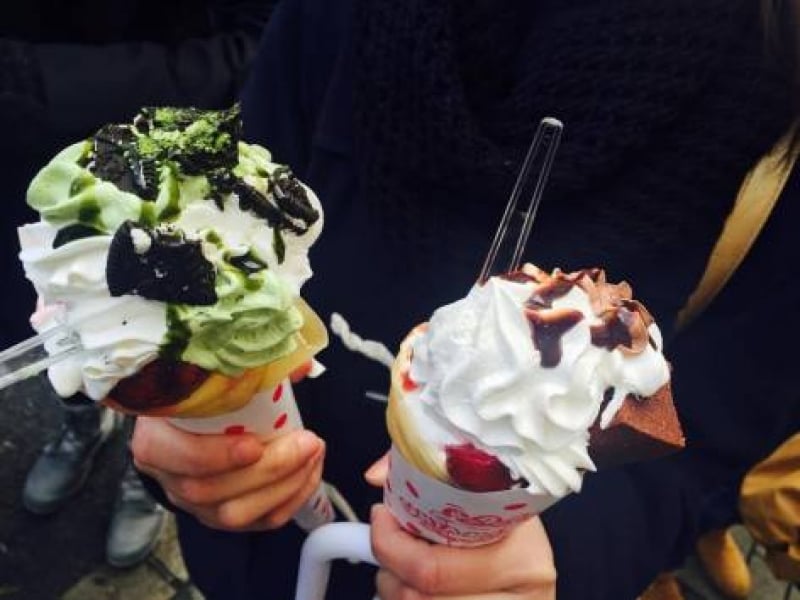 Hey Sweet-tooth fellas! Get rid of your Hyperglycemia phobia and taste plenty of tasty desserts!
Oishii ne! ❤
Takeshita Dori is perfect for you. It's not just for Otaku enthusiasts and shopaholics. It's a real heaven for sugar-fans. They have sample displays so it's much easier to spot your preference. They have matcha-flavoured crepes—Japan's famous tea. You'll love the sumptuous Matcha crepe, it sells for only ¥640.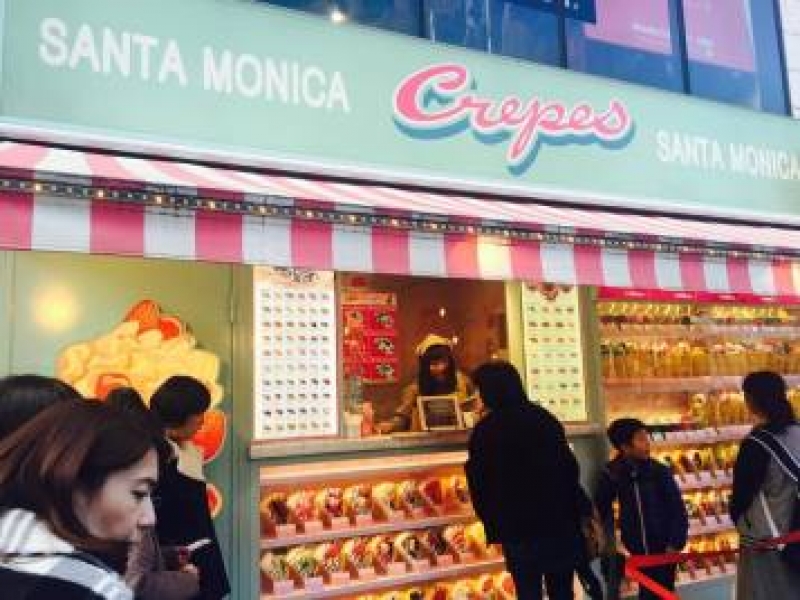 3. Ramen (Hidakaya, Roppongi District)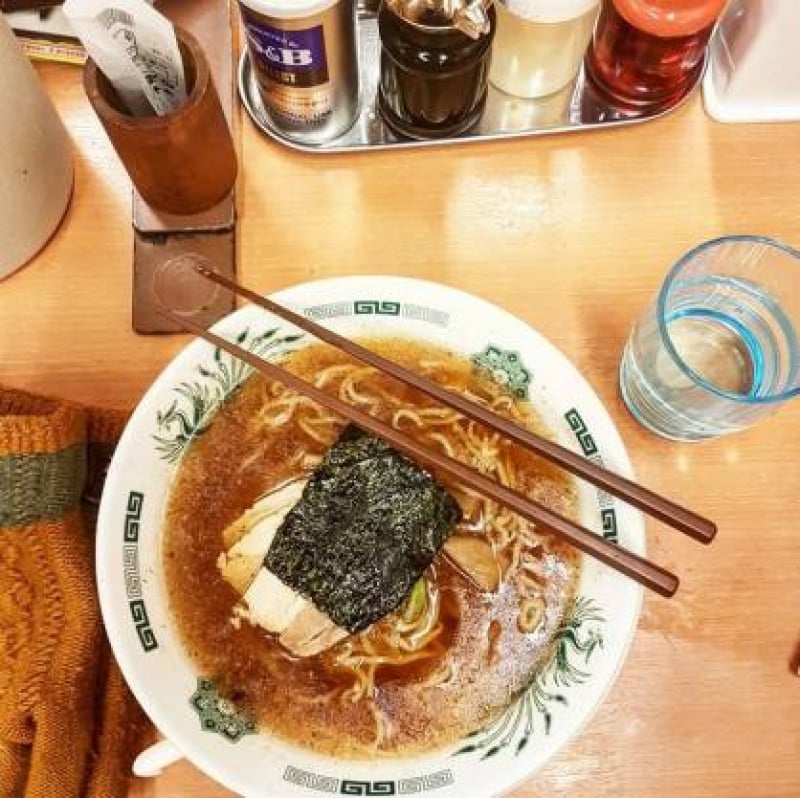 You can also enjoy the Japanese Shoyu Ramen for only ¥390. It's easy to locate as it's near the Roppongi Tokyo Metro Station and Tokyo Midtown. Aside from the affordable and flavorful dishes, they feature a traditional Japanese restaurant ambience. No wonder they have a lot of branches all over Japan. Aside from the cheap price, they have samples displayed outside, so if you find it hard to communicate, just point out your order and you're good to go.
4. Rainbow Cotton Candy (Takeshita Dori, Harajuku)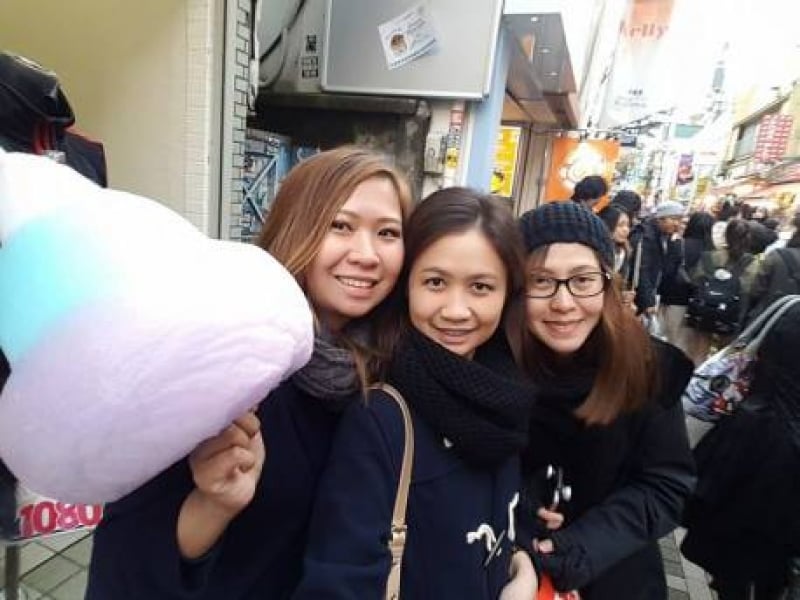 This is the newest trend in Japan and South Korea which was posted by local celebrities such as Nadine Lustre and Kathyrn Bernardo— the cute rainbow cotton candy. The famous Totti Candy Factory had a lot of customers, so I tried the next store. You'll easily find the store as you walk along the Takeshita street since they have promo staff outside the store. You'll get the small size cotton candy for ¥645. The bigger sizes have more colours and of course, they're more expensive. Just be patient with the queue and enjoy, Sweet Tooth Babies!
5. Undying convenience stores (7Eleven, Family Mart, Lawsons, Blue Sky)
chicken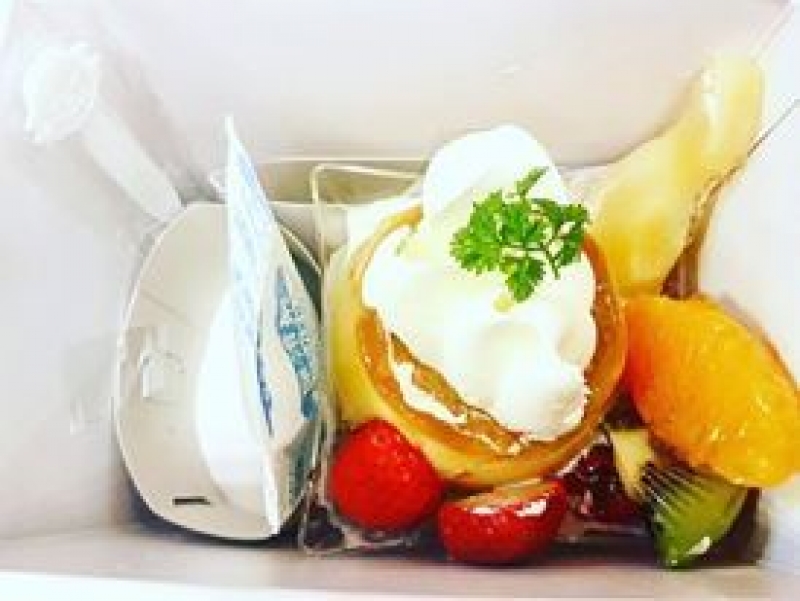 If you're tightening your belt on the trip, enjoy the budget meals. Just drop by any corner and you'll find a lot of convenience stores. I could see a convenience store for every two-minute walk (mostly in all areas of central Tokyo). So if you have frequent cravings, that's not a problem!
Hope this helps you in your future trips to Japan! Glad to share these with you!
Domo Arigatou Gozaimasu! Yoroshiku Onegaishimasu!
Also read: 6 Reasons I Fell in Love with Tokyo and why You will Too