It's no secret that technology has taken over much of our daily lives. And with almost everything going digital, there's barely any reason to slack off — not even when it comes to our work and financial responsibilities.
Take the ongoing health crisis for example, which has so far left many of us Filipinos in Metro Manila resorting to phones and personal laptops to get through. From ordering food to sending donations, it's clear that digital banking and wallet apps are among these times' true unspoken heroes. This said, here are some of the best mobile banking apps Filipinos should have by now.
Also read: Digital Banks in the Philippines That You Can Open Virtually
Best mobile banking apps and e-wallets for Pinoys
Bank apps
1. UnionBank Online
UnionBank is often lauded for its premium technology and hassle-free banking services. The UnionBank Online app is no exception. With this mobile banking app, you can conveniently manage your accounts and your cards, transfer funds to other banks for free, and perform other monetary transactions that you might need.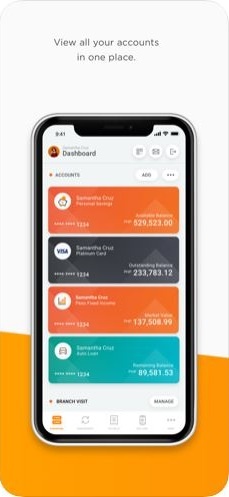 Recently, it has also enabled account owners to deposit checks, upload InstaPay QR codes, and send money to Pera Hub, Cebuana Lhuillier, and LBC.
Available on Android and iOS.
2. BPI Mobile
Available for both Android and iOS devices, the BPI Mobile app boasts of key features that fit every Filipino's on-the-go lifestyle. Its newest version lets you view your account details, including your electronic statements.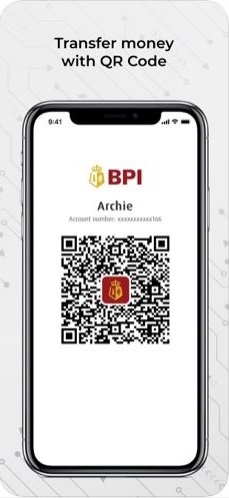 It also allows you to pay bills to more than 600 merchants, transfer money to both BPI and non-BPI bank accounts, and load to prepaid telco networks, utilities, and even BPI's e-wallet partners.
Available on Android and iOS.
3. BDO Personal Banking
Another must-have on this list of mobile banking apps is BDO Unibank, Inc. Other than monitoring your BDO deposit accounts, credit card transactions, and loan information, you can also easily pay utility bills using this handy banking service. This includes bills for electricity, water, cable, and postpaid mobile plans.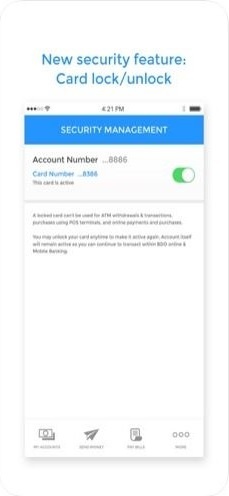 Most importantly, the app comes with an OTP generator and fingerprint Authentication (for Android) for not only easy, but secure mobile banking activities.
Available on Android and iOS.
Also read: How to Withdraw Money at BDO ATMs in Metro Manila Using Only a QR Code
4. LANDBANK Mobile Banking
Currently among the Philippines' most trusted commercial financial institutions, LANDBANK has also started to offer its services digitally. To fully use the LANDBANK Mobile Banking app, you'll first have to enrol in LANDBANK's iAccess.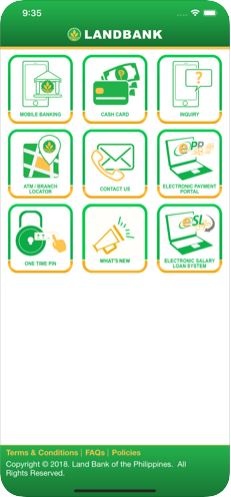 Once you have the app, you can view all your relevant balances, transfer money using iAccess, and pay bills to more than 80 merchants. Each of your activities is guaranteed safe thanks to the app's security features, like sending email and OTP confirmations.
Available on Android and iOS.
Online banks
5. ING
Unlike conventional, more established banks, ING takes pride in a fully digital banking platform. In fact, it's known to have pioneered branchless banking. No physical form filling, no counter processing fees, and most importantly, no enduring of long bank queues.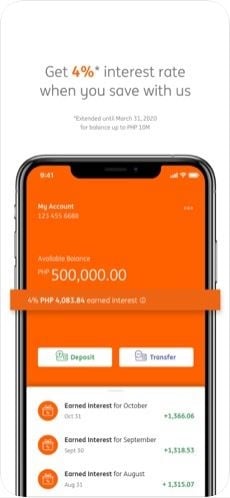 With its 24-hour operation, you can perform free transactions with the ING's agents anytime you want. What's more, you can use the app to deposit checks and take advantage of ING's high-interest rates!
Available on Android and iOS.
6. OCTO by CIMB
OCTO is the digital banking platform of CIMB, the ASEAN's biggest bank group. On top of the usual digital banking services, OCTO by CIMB offers free loan application and management. By using the app, you also get to enjoy a free card issuance, interest rates of up to 4% per annum, as well as zero maintaining balance.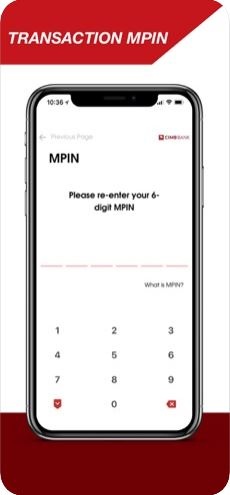 Superior security is likewise offered to users with the app's fingerprint and face ID requirements when logging in. This makes it one of the best mobile banking apps around!
Available on Android and iOS.
Also read: Mobile Banking Hacks: 6 Ways You Can Avoid Bank Transfer Fees
Mobile wallets
7. GCash
Sending money couldn't have been more convenient since Globe rolled out its GCash service. Now an in-demand mobile app as well, this mobile wallet app lets you do a multitude of things from the convenience of your home.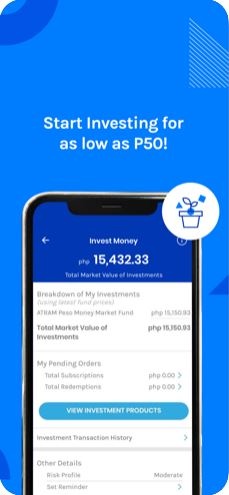 These include sending and receiving money (to or from other banks with no extra fees), paying bills, buying load, investing, shopping, and, to fellow earthlings, saving Philippine forests with the GCash Forest! In addition, the GCash app has a savings account feature known as GSave in partnership with CIMB. Enjoy interest rates as high as 4.1%!
Available on Android and iOS.
8. PayMaya
Powered by PayMaya Philippines Inc., a sought-after digital financial services provider in the country, the PayMaya app works just as efficiently as your wallet. Except, that is, everything you need is kept even more securely in your phone.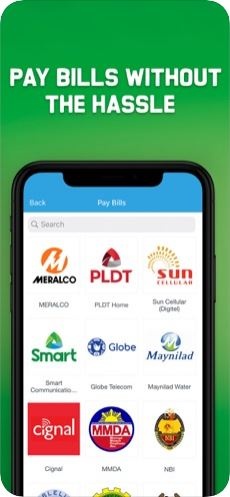 Real-time tracking of transactions, sending prepaid load, paying bills, and shopping with a virtual card are just some of the perks of having the app. Topping up won't be a problem as well, as loading centres are available in most malls and convenience stores!
Available on Android and iOS.
Also read: How to Send Money to Palawan Express From Home
When all else fails in your physical banking errands, or if you're really after convenience, download these mobile banking apps in the Philippines. In this highly digital world, it's the first step to becoming a more financially responsible Filipino!