Contributed by While in Africa
Where is Africa?
Africa is a continent just like how Asia is. Kenya, Tanzania, South Africa and Uganda are all countries within the African continent just like how the Philippines, Korea, Japan and Thailand all belong to Asia. I'm stressing this fact because I've been asked questions by fellow Filipinos like "Is Africa close to Kenya?".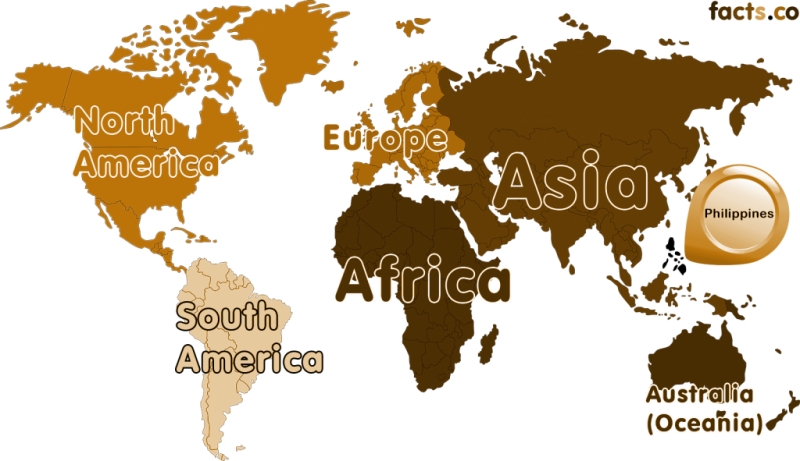 "Let it be known that my geography skills have only improved after years of travelling. Before that, I'm pretty sure I thought that Africa was a country."
For most Filipinos, the ultimate dream destination is Europe. Paris, Milan, Barcelona, Santorini — These are the places featured in our top Filipino films starred by our top Filipino actors, hence, the ever more popular stigma these cities have among Filipinos.
Asia is famous too, but since it has become more accessible and affordable because of the famous cheap flight promotions. Korea and Japan, for example, made a transition from being a 'dream' destination to now an attainable 'goal' in the travel bucket list. USA and Australia are other popular countries from different continents that Filipinos are visiting more and more too.
Africa, on the other hand, is still an unpopular destination for Filipinos to travel to. The closest knowledge we have of Africa is probably through the classic film, The Lion King. And perhaps through the occasional exposure to National Geographic and wildlife TV channels. Still, most Filipinos will not deliberately choose Africa as their first-time travel destination and those who would consider going there would most likely have been to both Asia and Europe, which is okay and completely understandable.
Also read: A Filipina Backpacker's Experience Travelling in 8 African Countries, Alone
African culture is strongest in the East
Morocco and Egypt are some countries within the continent of Africa, in the northern part. Kenya and Tanzania are part of East Africa, and South Africa and Zambia are countries in the southern part.
In my opinion, the African culture, wildlife and scenery are strongest in the East. The northern countries are, of course, awesome places to visit but the influence of the middle east is stronger there. Countries in the south such as South Africa is now a highly developed country with modern infrastructures.
So I would say that if you really want to have an authentic African feel — see African tribes with century-old traditions that still survive, see traditional houses and see The Lion King come to life, East Africa is the place to go.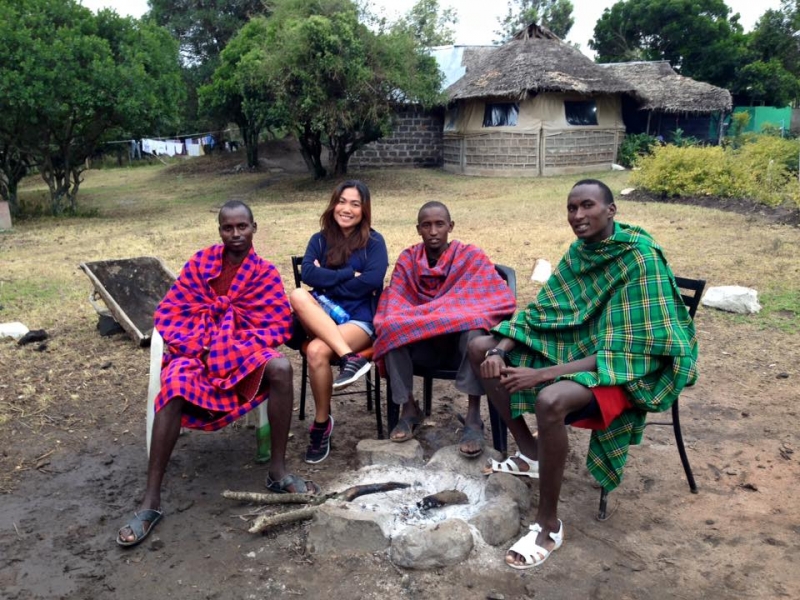 Top five popular African destinations for Filipinos
There are a lot of countries in Africa that are safe to visit. But like in other places, one or two countries stand out as more popular. Just like when one says Europe, we think of Paris, France or Barcelona, Spain. This is primarily because of the ease of travel, affordability and media exposure. For example, Thailand is a very common Asian destination for Filipinos compared to Nepal. This is because there are more flights, and they are much cheaper. The same holds true for Africa.
So without further ado, here are my top five picks.
Ethiopia
What it's known for: Famous for cultural sites.
Best time to visit: October to January, when chances of rainfall are at its minimum.
Kenya
What it's known for: Popular safari destination. This is where the movie, The Lion King, was inspired from along with its neighbouring country, Tanzania.
Best time to visit: Late June to October.
Tanzania
What it's known for: Also a top safari destination. Famous for the Serengeti Park, where the Wildebeest Migration takes place, and Mt. Kilimanjaro.
Best time to visit: June to October and December to March.
South Africa
What it's known for: Known for safari, beach and sightseeing. It's the most famous country in Africa and presumed as the safest in the continent being the most developed.
Best time to visit: November to February, but the best time for whale watching is between July and November.
Zambia
What it's known for: Famous for the Victoria falls that it shares with its neighbour country, Zimbabwe.
Best time to visit: Dry season is from May to October if you want to do the Devil's Pool. Wet season is from November to April if you want to see the waterfalls in all its glory.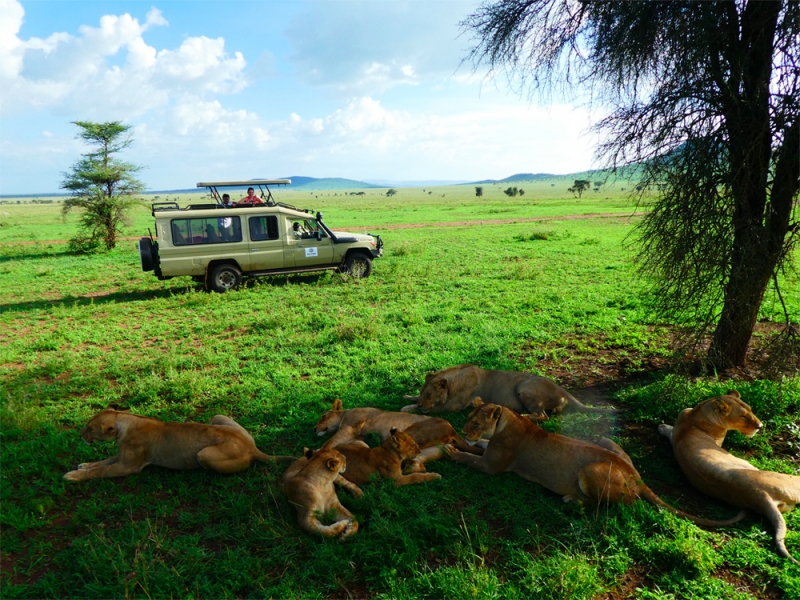 Is it safe to travel these countries?
In general, yes. There's a negative stigma about Africa because of Ebola, racism, etc. But note that Africa is a continent. It has several countries that are perfectly safe to visit including the top five I mentioned. Each of these countries has tourism destinations that receive thousands of visitors from all over the world. But there are also areas that are not safe. This is the same everywhere in the world. In the Philippines, for example, the southernmost area in Mindanao is not a place you would go, but Manila, Palawan and Cebu are all great places to visit. The same concept holds true in Africa.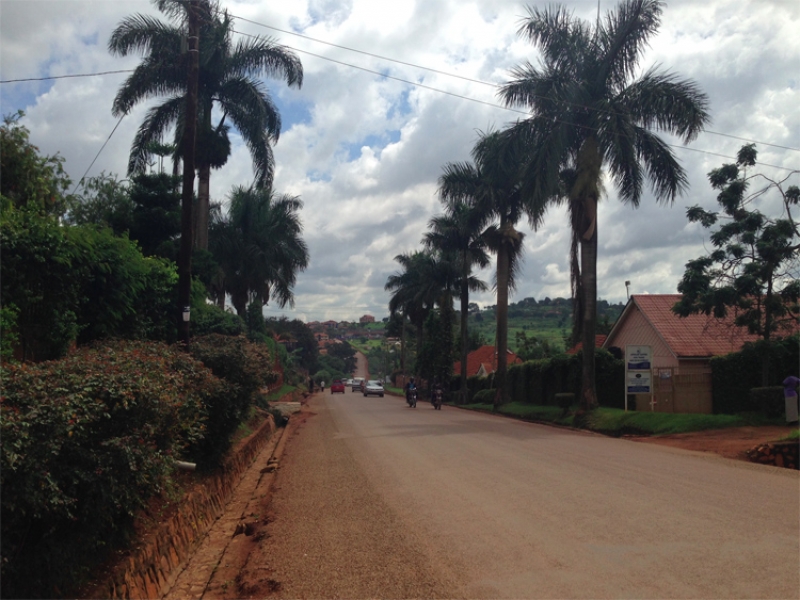 What's the budget range?
It's expensive to travel to Africa, period. The flights alone are expensive and in Kenya or Tanzania, for example, a safari trip is all-inclusive and has to be booked via a tour operator. A safari trip of three or five days include all permits, accommodation, all meals, tour guide and everything else. You cannot do your own safari in these places, and unless you're friends with Simba and know exactly where they hang out, you need a professional tour guide or driver who has years of training in spotting wildlife in a park so huge. The Serengeti Park alone, the most famous park in Tanzania, is almost the same size as Northern Ireland. In South Africa, you can do a self-drive (meaning you can rent a car and drive on your own) but the overall cost is not all that different and not all parks allow this set-up.
Price estimates (tour costs exclusive of flights)
Ethiopia
You can book with a travel operator and get a seven-day tour for more or less US$2,000 per person. Otherwise, you can do a DIY and the total cost will, of course, depend on your travel style. You can go as cheap as US$50 a day inclusive of a hostel accommodation, food, drinks and local transportation, but I don't recommend this. You may save on money but you waste more time waiting and researching. The entrance fee for Lalibela churches is US$50. If you add a trek to Simiens mountains, this could cost between US$600 and US$2,000 for a four-day trek.
Kenya
A three-day safari in Kenya is around US$350-500 per person if joining a group). This is all-inclusive.
Tanzania
A five-day safari in Tanzania is around US$1,200 per person based on a two-person sharing (private vehicle). This is all-inclusive. Group joining is also possible for US$800-1,000 per person.
South Africa
Travel costs in South Africa will entirely depend on the things you want to do and the accommodation type you prefer. If you're backpacking, you can get a dorm bed for about US$15 a night or go camping for US$6-10 a night. Luxury hotels and tented camps cost around US$80-2,500 or even more per night. Restaurant meals are priced at US$6-10, wildlife parks entrance average at US$20, scuba diving at US$35 per dive inclusive of gear, and shark cage diving cost around US$125. You can also book with a tour operator to have a set budget covering all the things you want to do and the places you want to see.
Zambia
To see the falls alone, the entrance fee is around US$30. For the Devil's Pool, this has to be booked at least a day before and costs around US$50 per person. In my case, I was staying in a hostel and they had a free shuttle to the falls every day.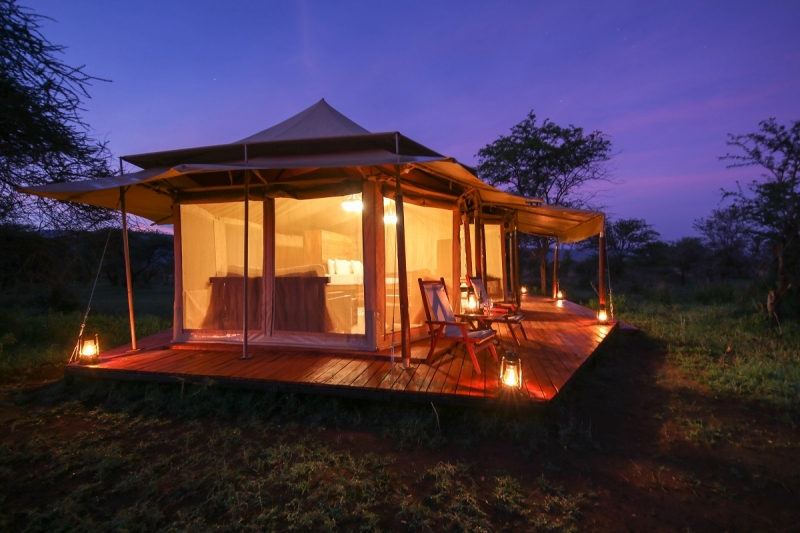 Visa requirements
The good thing is that most countries in Africa, especially in the East, don't require a visa prior to travel for Philippine passport holders.
Ethiopia – visa upon arrival (US$50 for single-entry valid for 30 days)
Kenya – visa upon arrival (US$51 for single-entry valid for 90 days). You can get an East Africa Visa also if you're visiting Rwanda and Uganda.
Tanzania – visa upon arrival (US$50 for single-entry valid for 90 days, except for American passport holders who are charged US$100)
South Africa– visa prior to travel is needed. Visa processing fee is free if you're staying for less than 30 days, and ₱2,525 or US$48 for 30 days and more. VFS Service Fee is ₱2,000 or US$38 and an optional fee for the courier is ₱370 or US$7.
Zambia – visa prior to travel is needed but you can apply online. No mailing of documents or physical presence needed (US$50 for single-entry and US$80 for multiple-entry).
Also read: Visa-Required Countries With Surprisingly Easy Visa Applications for Filipinos
When to go and how long should you stay?
In the top five destinations above are famous wildlife attractions and other top things to see, and when to see them. But remember that there's always something to see and do regardless of which time you are visiting. It's actually nice to visit during the low season because there's less crowd and the prices of tour and accommodation are cheaper.
So the first step is to pick the country you're going to. Regardless, if you only have four days, you might as well go somewhere in the Philippines. One week is doable but still short so I would recommend a minimum of two weeks. This is because the fare is expensive, the flight will take hours and even overnight, and there are visa costs too, among other factors. Filipinos like to visit as many countries as they can even just for a day but this will not work in Africa. You need enough time to really enjoy it and get your energy and money's worth!
Travel agency or DIY
Any backpacker or group of friends with the right mindset and open-mindedness can easily do a DIY. But Africa is not Europe or Asia. The challenges are greater, hence, it's also more fun. For example, wifi can only be found in limited areas and with limited connection. There are no buses or trains like in Singapore and there's no carinderia in the parks during your safari. In most cases, a DIY means you have to rent and drive your own car, hitchhike and generally depend on a local for assistance especially for directions.
For those travelling as a family, or travelling with kids and elders, I would definitely recommend to book with a trusted travel agency or directly via a tour operator in the country you're visiting. These packages include airport pick-up and drop-off so you don't have to worry about anything. Just google them and read their reviews on TripAdvisor or I can also give recommendations.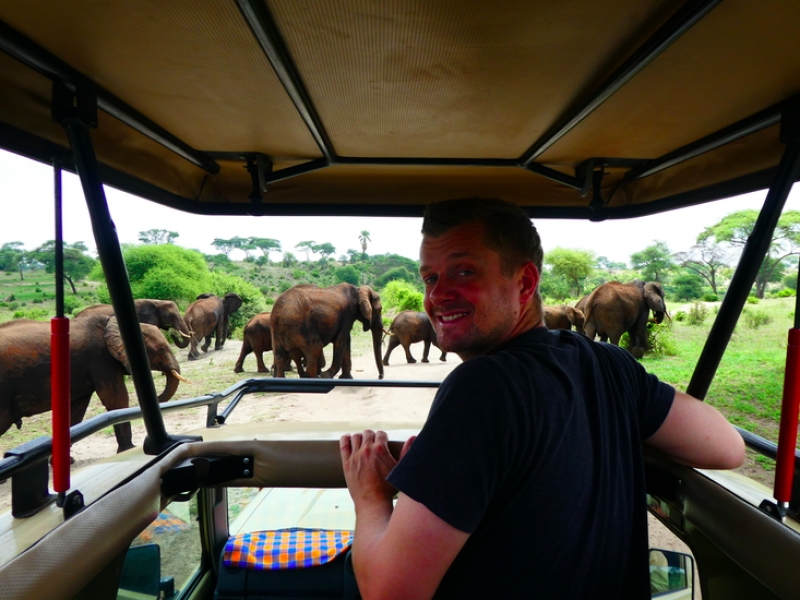 Best way to get there from the Philippines
There are no non-stop flights from the Philippines so the cheapest way to Africa is through the Middle East (Dubai or Doha, Qatar). From there, it's cheaper to fly to Kenya, South Africa and others. I suggest to book a manual flight to the Middle East (for example, book a flight to Dubai via Cebu Pacific) and from there, manually book another flight to your African destination. To Ethiopia, Ethiopian Airlines has a flight from Manila with a (usually) one-hour stopover in Bangkok or Hong Kong.
Why choose Africa over other mainstream travel destinations like Europe or Asia
A lot of people travel to see temples, museums, famous sights and landmarks. For me, this is too mainstream and after seeing a few of them, they all start to look the same anyway.
Going on a safari, on the other hand, is a completely different experience. When you go on a safari, you see the wildlife much like how you see the marine world when you scuba dive. You literally visit the habitat of the animals on earth, where they live freely. The Lion King is fiction but the setting and the casts are all based on reality.
"So if you go to Kenya or Tanzania, you'll actually see the real setting and meet the full cast of The Lion King… or maybe even more."
If you've seen a couple of Asian or European countries, I think it's time to take it up a notch and visit Africa this time. More than just the safari, and all the other activities, it's about meeting another culture and if you're lucky, meet new friends too!
One thing's for sure, your life will not be the same after this experience.