Summer is just around the corner, and I know most of us are excited! Since I was younger, I have always looked forward to every summer vacation, not just because I'd no longer have to wake up early to go to school (though that's one of the main reasons — LOL!), but also because I always felt like summer makes me want to change something about myself. And what could be a better start than changing my hairstyle? I believe that summer is the time for us to be more adventurous, to try something new. So, here are a few trendy summer hairstyles for women that you might want to consider!
Also read: 10 Local Beauty Brands That Deserve Your Attention
1. Korean pixie cut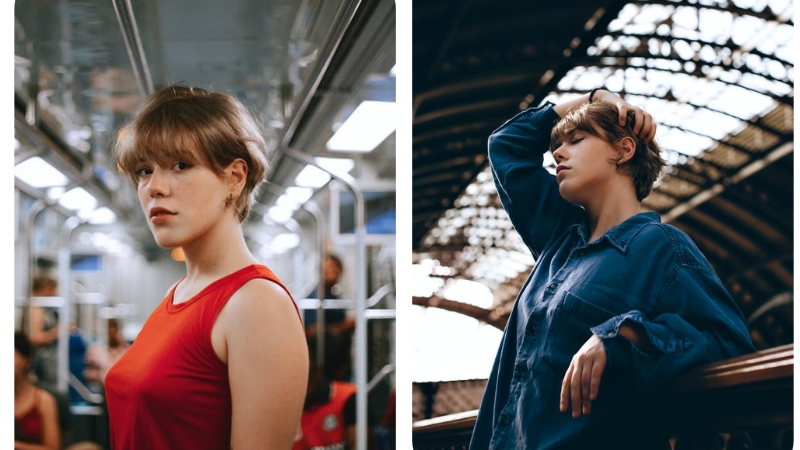 I don't know if it's just me, but every time my favourite K-drama ends, I always get tempted to copy some of the characters' hairstyles. Because I know most of us will agree — their chosen hairstyles are undeniably great! If you're a fan of the Korean wave, you've probably seen this haircut many times. 
A Korean pixie cut is a basic hairstyle that is usually way shorter on the back, has faded sides, and is slightly longer on top, with bangs. If you have long hair and are aiming for a drastic change in your hairstyle, this one will be best for you! Not to mention, it is also very easy to maintain. Perfect for girls who are always on the go!
2. Curtain bangs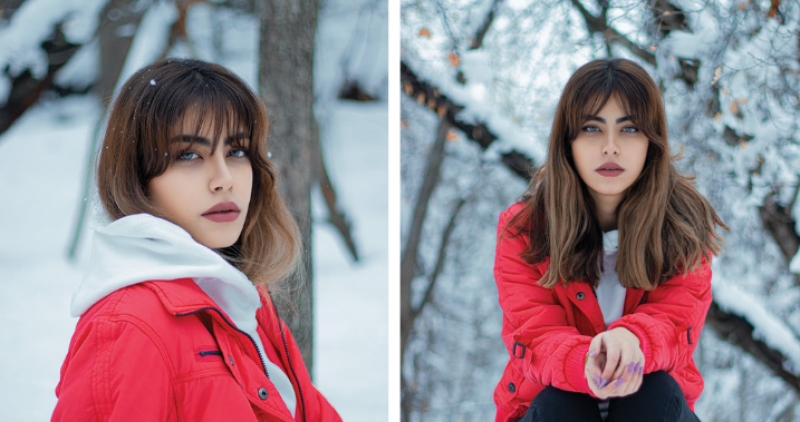 Full heavy bangs are cute; but sometimes they can be very annoying, especially during the summer season. If you're not yet fully committed to having full bangs, why not try curtain bangs? You can usually style it sideways, but on the days you want to have full bangs, a good curler can easily do the trick!
3. Red hair colour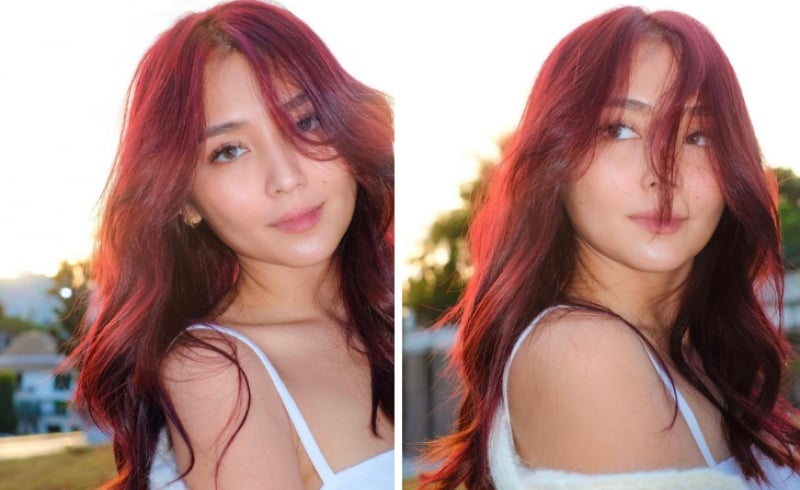 Actress Kathryn Bernardo is giving all of us a sign to go extra wild with our hair colour! She recently posted on her Instagram about her "colour reveal," and I know most of us are stunned by her beauty. This red colour perfectly suits her morena skin type; so if you have the same skin tone, you should definitely give this one a try — it will surely look good on you, too!  
Also read: This ₱449 DIY Hair Dye Kit Is a Must-Try for Beginners
4. Subtle balayage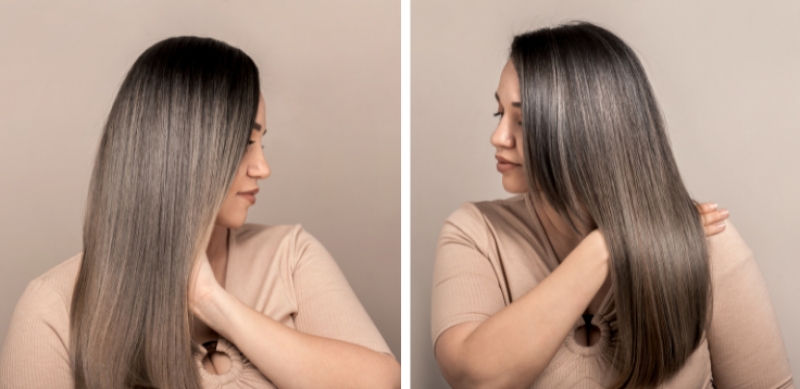 Compared to other balayage styles, this particular one has a subtle tone. So if you're not so comfortable with loud browns or blonde highlights, this is the one for you! The subtle balayage is ideal for anyone who prefers a more natural look. It'll you look like you just returned from a long beach getaway and Mr. Sun did your hair colour!
5. Collarbone lob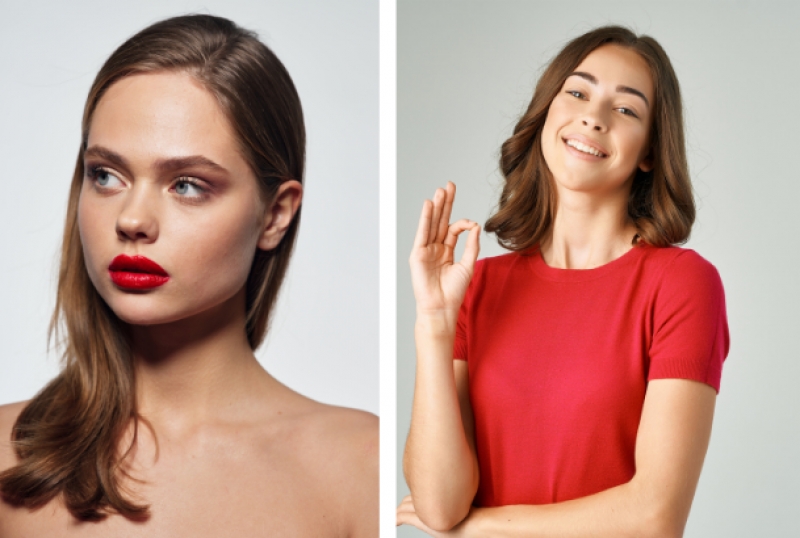 This collarbone lob is the best choice if you want to change up your cut without going overly short. The length of this haircut is usually above the shoulder or your collarbone, so you'll still be able to tie your hair up in a ponytail. Plus if you want to go a bit extra, a slight wave curl will be great. The best part? This haircut is flattering to almost any face shape!
6. Rounded bob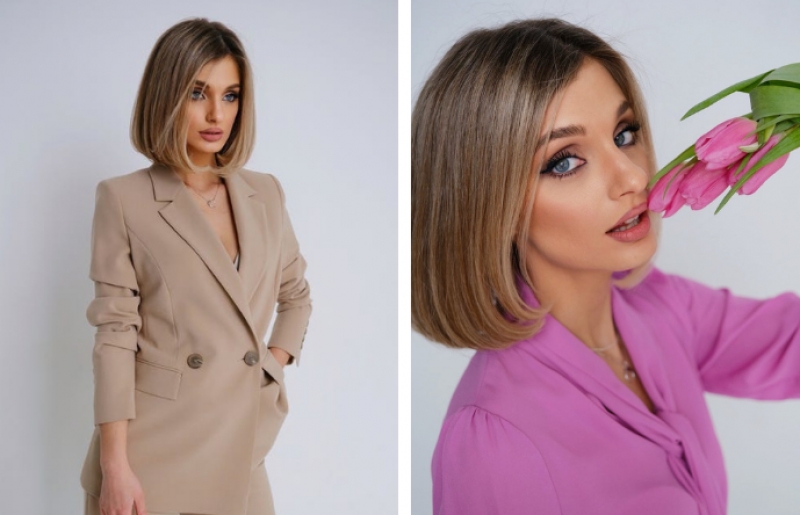 Out of all the trendy summer hairstyles on this list, this particular haircut is my personal bet! Last summer, I tried cutting my long hair to achieve this rounded bob, and guess what? Up until now, I haven't let my hair grow any longer. I still can't get enough of how good this hairstyle looks! What's more impressive is, this haircut flatters almost every face structure — so this could be the perfect one for you, too.
7. Beach wave perm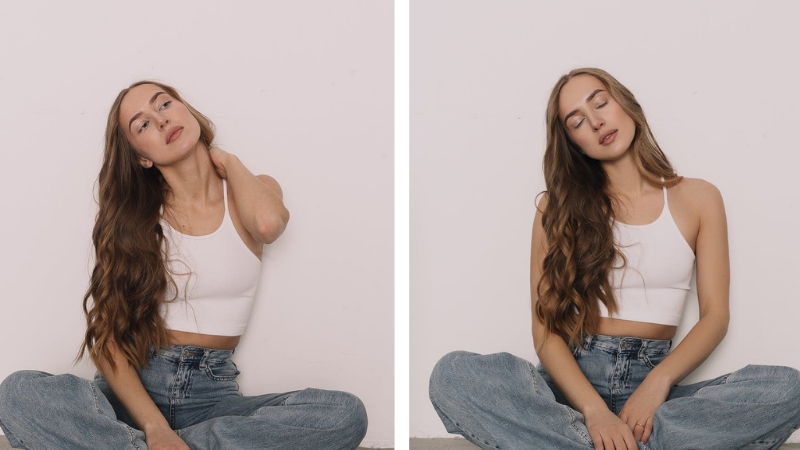 Summer hairdos don't always have to be short! You can play with your long straight hair and give it a mermaid-like look with this beach wave perm. To differentiate it from other types of perms, this one will give you beach waves instead of tight curls. This trendy summer hairstyle will go perfectly with your fave bikinis! After all, what's summer without beach trips, right?
Also read: 13 Best Wavy & Curly Hair Products to Add to Your Beauty Routine
There you have it: a list of trendy summer hairstyles to try this year. Consider this your friendly reminder not to be afraid to experiment with your hair. It's already 2023 — don't let others define your style!
---
Featured image credit: jasmin chew| Pexels