A weekend trip to Pampanga usually involves tons of tasty Filipino food and Christmas festivals. But even outside the holiday season, the province is a fantastic getaway destination. If you're on the hunt for a place to unwind, this exquisitely designed Airbnb in Guagua, Pampanga is one to consider. Meet our new favourite Pampanga escape: The Venta Suites. 
Also read: These Airbnbs in the Philippines Will Inspire You to Travel Local
Step inside this gorgeous Airbnb in Pampanga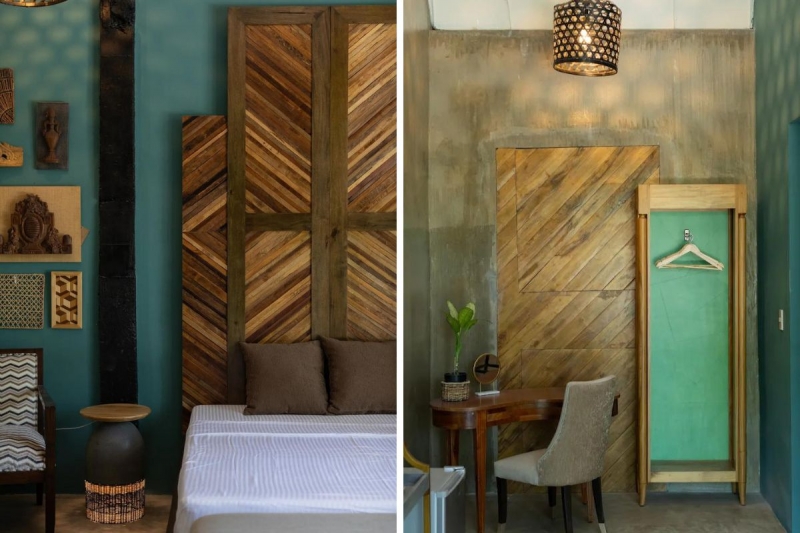 Tucked in a huge compound in Betis, The Venta Suites creates the perfect setting for a luxe vacation. It's hard to believe that this designer bed and breakfast used to be a wood kiln-drying facility, with the building now converted into separate suites that the owners call chambers.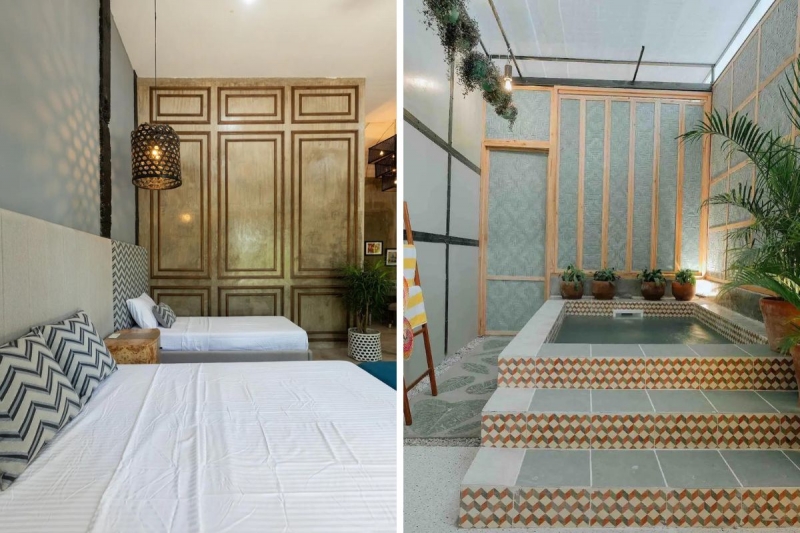 Each sunlit chamber shows off a unique design, with a dining area and private indoor pool. Both Chamber 3 and Chamber 4 fit a maximum of six guests comfortably. Meanwhile, connecting rooms Chamber 1 and Chamber 2 both fit three guests each, but can also be rented together to host groups of six.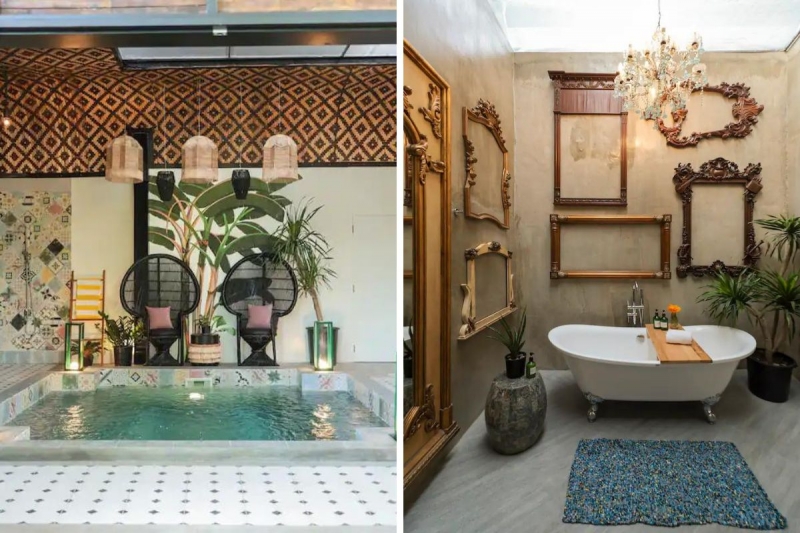 Travellers who enjoy beautiful places will inevitably fall in love with the aesthetics of the pet-friendly Venta Suites. Chambers are all decked in high-quality local pieces, including customised wooden furniture, macrame swings, and handpicked artwork. The newest Chamber 4 even features a freestanding bathtub that channels old-world elegance.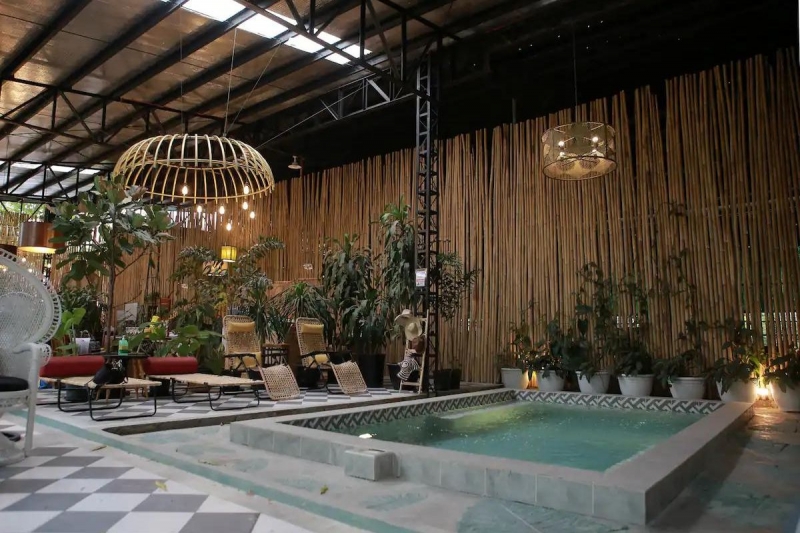 Staff serve breakfast every morning by the large pond, where travellers can lounge on sun-soaked decks overlooking the water. The chambers are furnished with basics like a mini refrigerator and a kettle. Guests can bring food, too. However, the compound also features top-notch restaurants like Fabrika Dining and Rural Bar & Café, where guests can savour delicious local cuisine for lunch, dinner, and any other meal in between.
Common spaces include a lounge, dining area, and shared pool — just in case you're in the mood to mingle with the other guests for a while. 
Also read: 10 Airbnb Wedding Venues For Your Intimate Celebration
Explore the property around The Venta Suites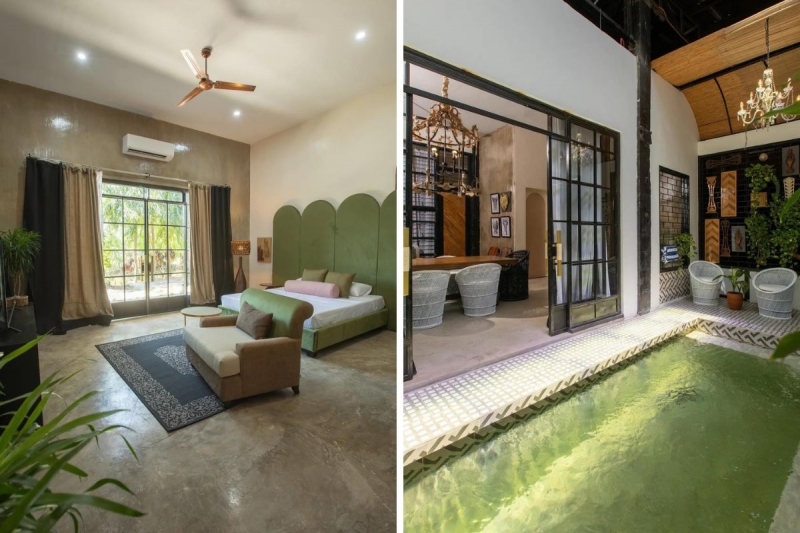 This Airbnb in Pampanga sits on a sprawling compound that's a delight to explore. Tourists can borrow bikes for easy cruising around the pond, but you can just as easily take in the surroundings on foot.
Plus, there are more Airbnb properties available here. Planta Betis Family Villas offer an alternative place to stay for bigger groups, with space for up to eight people. There's also a cute container bungalow perfect for solo travellers or couples.
Also read:This Bali-Inspired Villa in Teresa Offers the Perfect Weekend Escape Near Manila
Ready for family bonding and Instagrammable moments in this Airbnb in Pampanga? Whether you're staying for a weekend or settling in for a longer getaway, The Venta Suites is a beautiful space for relaxation. Check out more of our staycation picks for your next road trip to Batangas, La Union, and Tagaytay. 
Got a property you'd like TripZilla to feature? Inquire with us here.
---
This article contains affiliate links. When you book through these links, we may earn a small commission at no additional cost to you. All images courtesy of Airbnb.