Yes, family vacations are priceless. But the planning can be a major pain! If we're being honest, we'd really prefer a stress-free experience, please. One of the biggest hurdles in planning an out-of-the-country trip with the family is getting visas for everyone on board. It's time-consuming, expensive, and just generally very stressful. Luckily, there are plenty of amazing countries with no visa requirements for Filipinos. For the upcoming holidays (or next year's), why not travel to these places? 
Here, we've gathered the top visa-free countries for Filipino families, whether you've got kids in tow or taking your senior citizen parents on a much-deserved getaway.
Also read: Filipinos Can Experience Snow in These 12 Countries Without a Visa
Best visa-free countries for Filipino families on holiday
1. Vietnam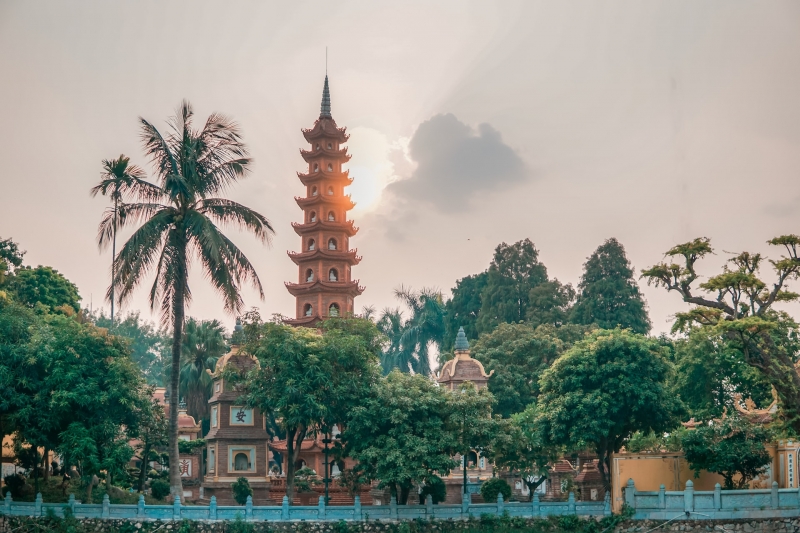 For a family vacation full of rich heritage, flavourful food, and vibrant local life, Vietnam is an exceptional pick with numerous attractions for all ages. The capital city Hanoi is perfect for families who want a peek at the history and traditional culture of Vietnam. Significant heritage spots dot the city, like Old Quarter, Hoan Kiem Lake, and Halong Bay.
On the other hand, the former capital Ho Chi Minh in the south feels more cosmopolitan, with more upscale dining and shopping options, along with nearby attractions like the Cu Chi Tunnels and Mekong Delta. Meanwhile, the pristine beaches of Danang City are also a pleasure to explore for folks seeking a more relaxing vacation.
2. Singapore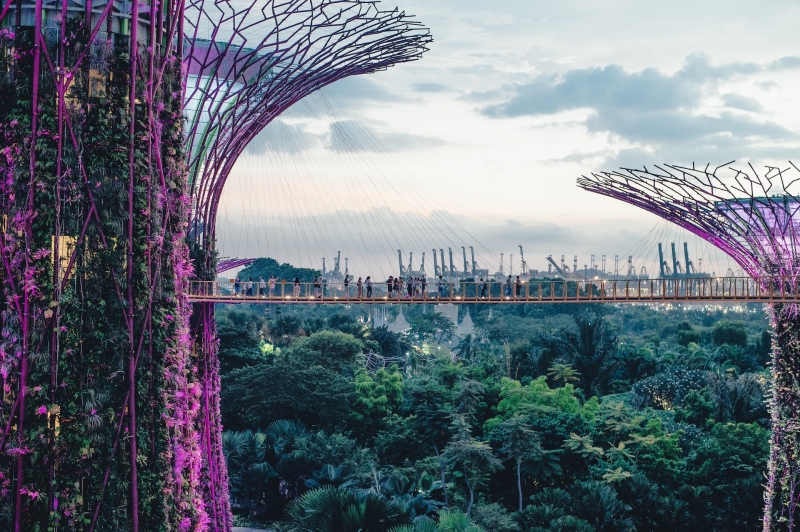 Family travel in Singapore is ideal, especially during the holidays when everyone is on a major shopping binge. It's a bit pricier than other visa-free countries in Asia but also safer, easier, and a lot more efficient than most of its neighbours. 
Foodies have endless hawker centres to dive into, shopaholics can choose between high-end malls and kitschy stalls, and outdoorsy travellers even have Gardens by the Bay and numerous nature trails to explore. Plus, there are Universal Studios and other amusement parks for the kiddos and kiddos-at-heart. Even on your second, third, or nth trip here, Singapore has everything you need for a fun and stress-free family vacation. 
3. Taiwan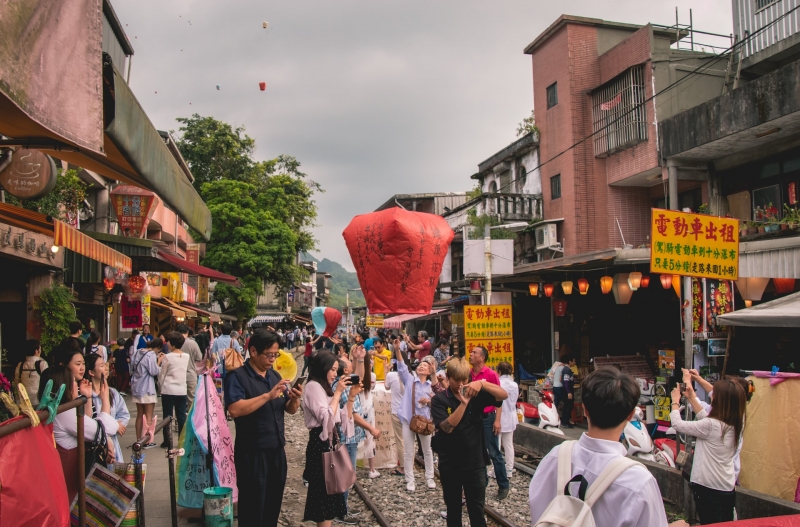 Yes, Filipinos can travel to Taiwan visa-free again, at least from 21 Sep 2022 until 31 Jul 2023. This is definitely good news for us because even just Taipei City has a lot to offer travelling families, from Taipei Zoo to the viewing deck of Taipei 101.
Don't miss visiting the historical museums, beautiful temples, and the super charming railroad town of Shifen. Enjoy the outdoors with the family with an easy trek to the top of scenic Elephant Mountain. At night, Taipei's legendary markets provide a lively backdrop for eating and shopping.
4. Indonesia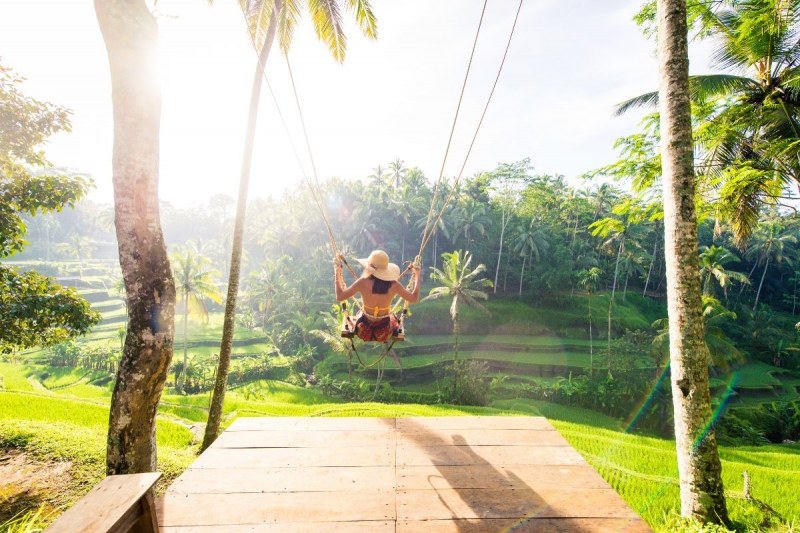 Endless islands in Indonesia mean you'll never run out of things to do in this archipelago. But if you're taking the family, we recommend heading straight to dreamy Bali. The Island of the Gods is home to a dramatic natural landscape that makes for breathtaking family pictures, from sweeping mountains and hillside temples to surf-friendly beaches and awe-inspiring rice terraces.
Friendly locals and a tranquil setting make Ubud an especially fantastic base for families visiting Bali. Plus, you'll be happy to find plenty of villa accommodations at surprisingly affordable rates!
Also read: 15 Overseas Destinations Filipinos Can Travel to Under ₱20k Budget
5. Hong Kong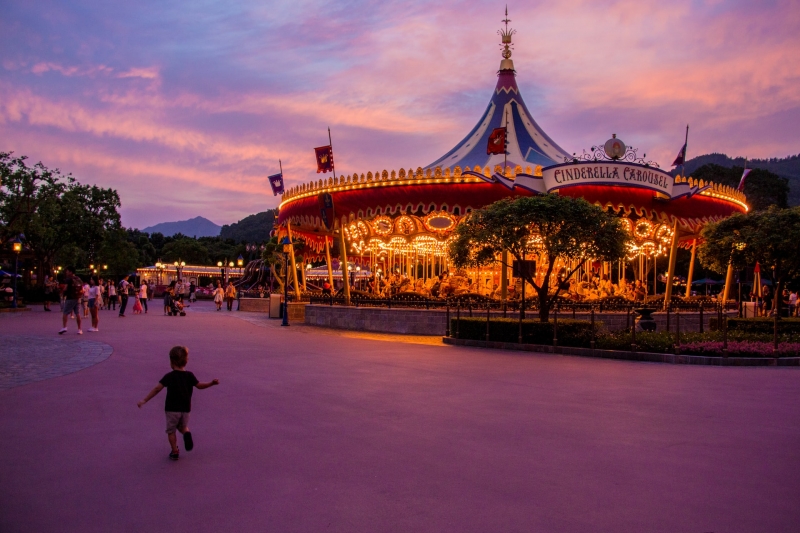 Looking for fun-filled visa-free countries for the family? Hong Kong is perfect, especially with little ones along for the ride. For children, there's really nothing that can measure up to Disneyland. Even if you spend the entire vacation roaming the theme park, we're pretty sure youngsters will leave ecstatic.  
But there's so much more of Hong Kong to enjoy. Older travellers will appreciate the museums, temples, and street markets dotting the busy city centre. And you'll never go hungry; Hong Kong is a place of gastronomic delights, whether your budget is geared towards street food or haute cuisine. Meanwhile, those longing for a natural escape can venture out of the city limits for beaches, geological formations, and remote hiking and cycling trails. 
Also read: A 48-Hour Guide to Shopping & Eating in Hong Kong
6. Thailand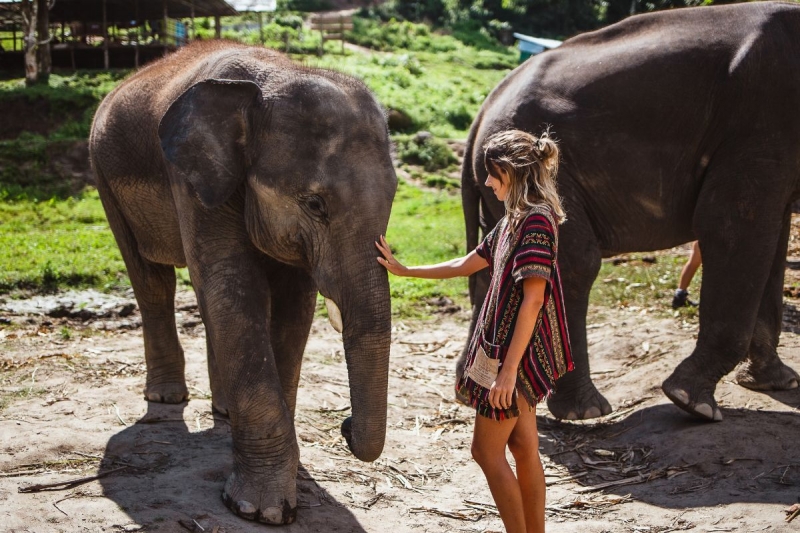 Next up: Thailand. Bangkok's buzzy streets may seem hectic, but this budget destination is also a treasure trove of savoury street food, colourful markets, and over 400 extraordinary temples. Kids may care little about such things, so spend a day or two at theme parks, too: Safari World, Madame Tussauds, and SEA LIFE Bangkok are all kid-friendly attractions geared towards travelling families.
But what really makes Thailand one of our favourite visa-free destinations for Filipino families are the sights outside the capital city. Great food and laid-back vibes make Chiang Mai a wonderful stop for a family vacation. If you're willing to go on day trip adventures, there are plenty of wildlife, trekking, and rafting opportunities around Chiang Mai. (It goes without saying that it's important to choose an ethical elephant sanctuary.) Krabi is another exceptional Thai destination; this one, you'll love for snorkelling, climbing, and other beachy activities. 
7. Malaysia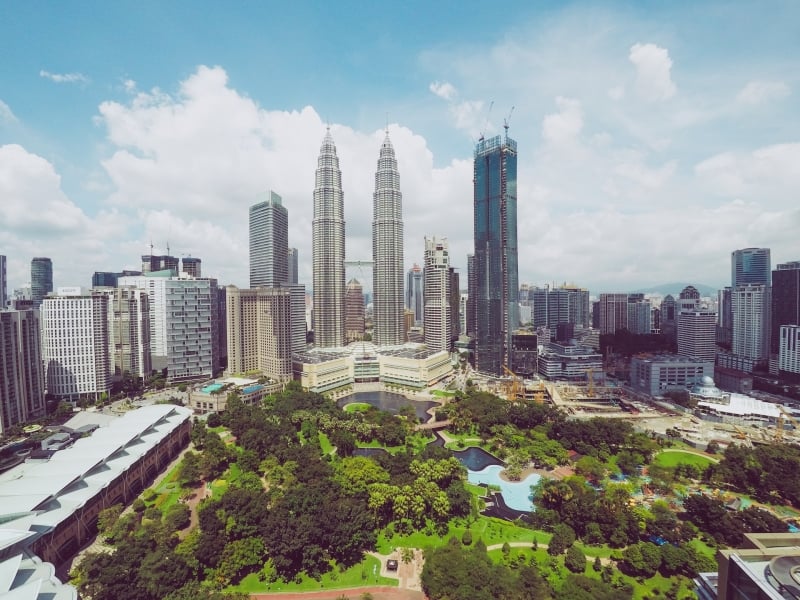 If you've never been to Malaysia, take the holidays as an opportunity to go with the family. It's not as cheap as other Southeast Asian countries, but it's not wildly expensive either. Plus, as one of the visa-free destinations for Filipinos, you won't have to spend or stress over obtaining a visa for the whole brood.
Kuala Lumpur should be top of the bucket list for city lovers. Beyond the dazzling skyline, it's home to Petronas Twin Towers, Aquaria KLCC, and Batu Caves just outside the city. Meanwhile, heritage houses and world-famous street food make Penang one of Malaysia's most happening destinations. And for nature lovers, exploring the beaches, rainforests, mountains, and wildlife of Sabah is a must.
8. Jeju Island, South Korea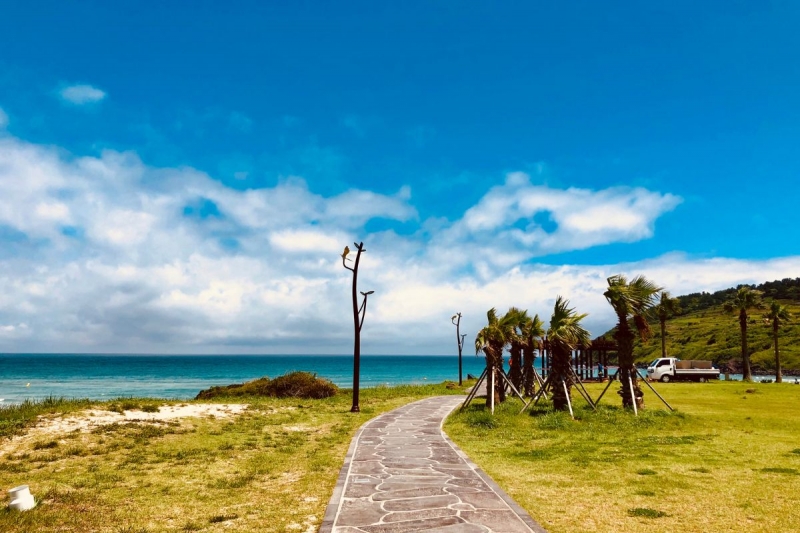 Filipino travellers need a visa to see most of South Korea — but not if you're sticking to Jeju Island. As of this year, Filipinos can enjoy no-visa trips to Jeju Island and Gangwon Province. Finally, you can make your K-drama dreams come true!
Take the whole family on a Korean journey to Jeju Island for the holidays. Quirky museums, beautiful beaches, yummy local food, and endless hiking trails running throughout the island mean that you'll never have a moment of boredom on the island. If you opt for a late holiday trip from January to March, you might even see snow with the fam.
Also read: How Filipinos Can Visit Jeju Island & Gangwon Province Visa-Free
9. Tanzania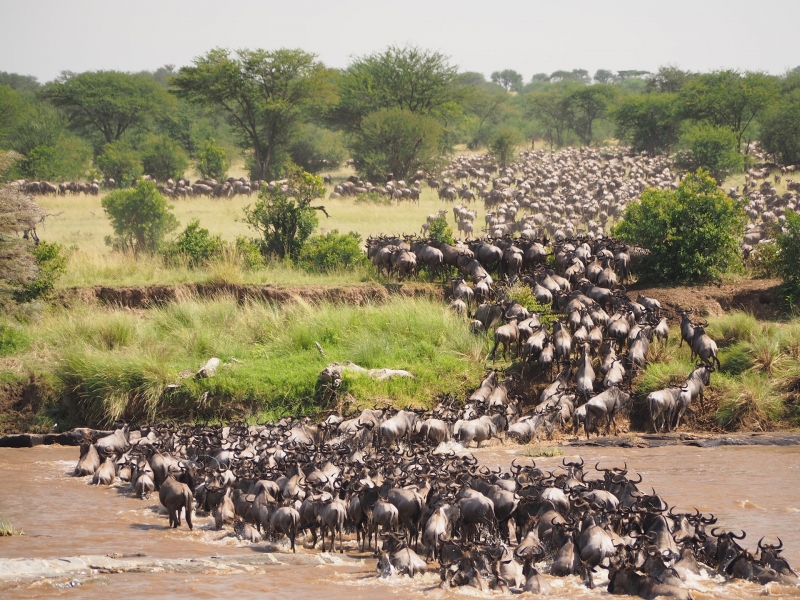 If you have the budget, why not take the family on a safari adventure to Tanzania? While other popular safari destinations in Africa require visas, Tanzania is one of the visa-free countries Filipinos can add to their family bucket lists.
The country is home to world-class wildlife parks, including Serengeti National Park, famous for the annual migration of wildebeest and zebra. Expect to be enthralled by lions, cheetahs, elephants, giraffes, and other wild animals. No matter how long you're staying, an African safari is a vacation your brood will never forget. 
10. Maldives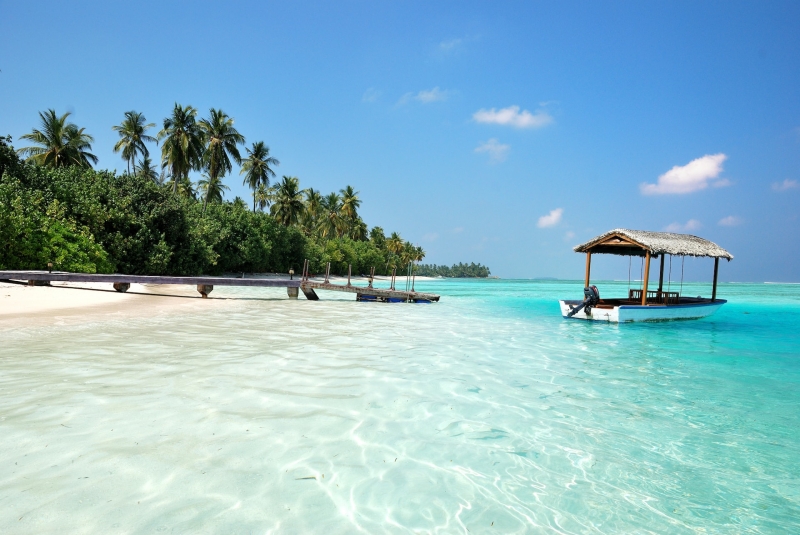 Make that Maldives dream a reality with the family! The archipelago lets Philippine passport holders enter the islands with a visa upon arrival. While this means the country isn't exactly visa-free, at least you don't have to stress over it before the trip. As long as you have the necessary documents, visiting the Maldives is as easy as travelling to other visa-free countries from the Philippines.
And the pristine coast of the Maldives is absolutely worth flying for. Kids and adults alike can splash on these shores the entire day and indulge in water sports like snorkelling and kayaking. Plus, few beaches are as Instagrammable as the crystal-clear blue waters of this archipelago, so take lots of family pictures while you can! 
Also read: Citizenship by Investment: Travel to More Countries Without Applying for a Visa
There you have it, some of the visa-free countries Filipinos can visit with their families over the holidays. Which of these destinations will you and your family be visiting soon? Time to start planning that much-deserved vacation!
---
Featured image credit: Devon Daniel | Unsplash