Face it. As much as you've grown used to the warm weather in the Philippines, it's a different story the moment the months of April and May arrive. While others seem to be embracing it, you spend most of your time cafe or mall-hopping. It can get tiring at some point, so you think, "why not travel to a cold place instead of spending all day ordering coffee or buying unnecessary things at the mall?" Good for you, these easy visa on arrival destinations for Filipinos have the weather you're looking for.
Also read: You'll Never Think These 13 Countries Offer Visa On Arrival for Filipinos
But before I go further, you might ask: what are the advantages of going to visa on arrival places when there are visa-free ones? The simplest answer is that they are usually off-the-beaten-path, peaceful and budget-friendly!
Nepal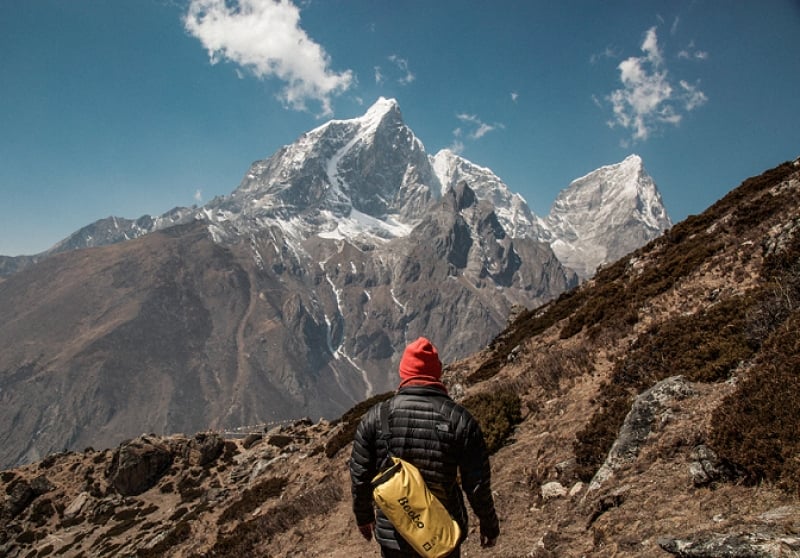 Most people know Nepal because of the Himalayas mountain range, home to the world's highest peak, Mount Everest. Nepalese culture has a lot in common with Indian culture, from cooking techniques, clothing, religion and even the way locals look. But if you're looking for a chance to do some of the most outrageous outdoor activities and budget shopping, I'd recommend Nepal.
I visited this enchanted land before, and my experience was completely different from travelling around Southeast Asia. It felt like I was in a movie because of how unreal the environment is. Most parts of the country enjoy cool to freezing weather all year around, even in the capital city of Kathmandu. This makes it a perfect retreat for those who want to escape the warm weather for a while.
Also read: How Filipinos Can Get a Nepal Tourist Visa on Arrival
Visa-on-arrival cost: From approximately ₱1,300 depending on the length of stay
Places to visit: Kathmandu Durbar Square, Sagarmatha National Park, Chitwan National Park, Pokhara, Bhaktapur, Garden of Dreams
Flight options: Manila to Kathmandu via Kuala Lumpur, Bangkok or Hong Kong (approximately six hours one-way excluding layover)
Armenia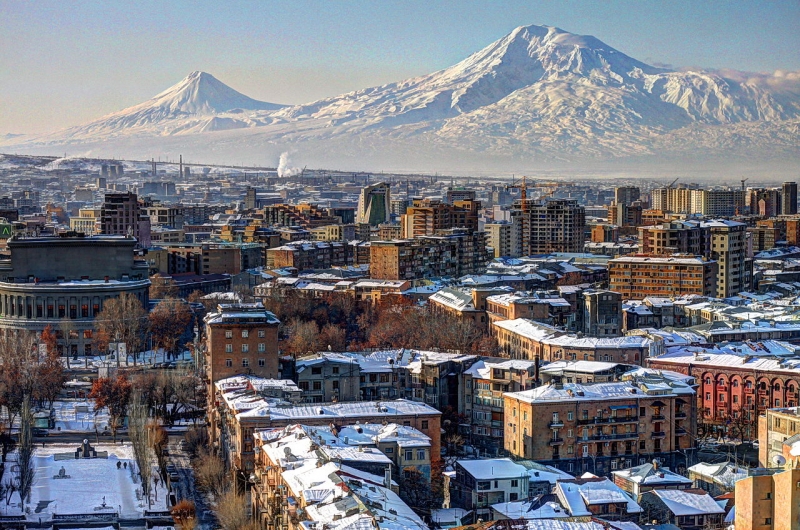 Armenia is a popular holiday destination for Overseas Filipino Workers based in the Middle East. Like Nepal, you may be surprised at how affordable it is to travel around Armenia. A four-day trip can cost you around ₱7,000. This already includes food, accommodation, tours and visa! And speaking of visa, you'll no longer need to present any documents except your passport to get one at the airport. You may read this Armenia Travel Guide: Visa, Budget & Itinerary for Filipinos.
Dreaming of experiencing Europe without the need for Schengen Visa? Armenia gives you a taste of what the continent has to offer! It shares many aspects of Europe including the locals' love for wines, architecture, generally cool weather and of course, the breathtaking scenery.
Visa-on-arrival cost: From approximately ₱310 depending on the length of stay
Places to visit: Genocide Museum, Swan Lake, Lake Sevan, Areni Wine Factory, Republic Square, Tatev Monastery, Mount Aragats
Flight options: Manila to Yerevan via Dubai (approximately 12 hours one-way excluding layover)
Kyrgyzstan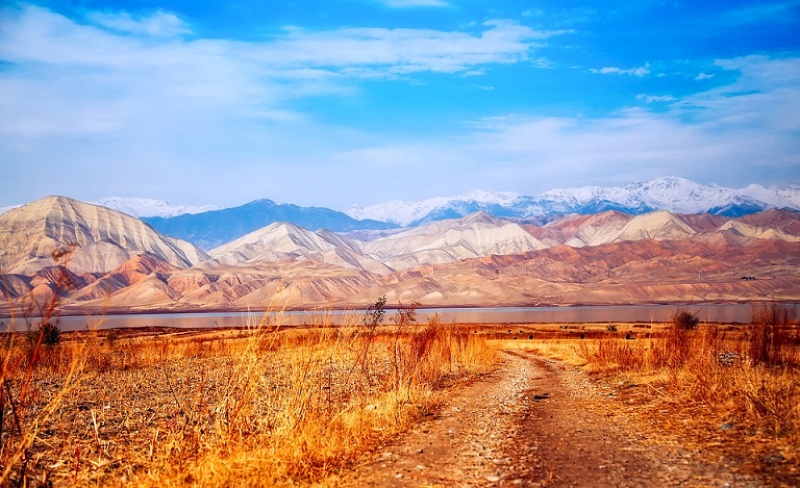 Located in Central Asia, the sovereign state of Kyrgyzstan is probably one of the most overlooked countries in Asia and the world. If you don't know about this place yet, simply picture the deserts of Mongolia and the mystical mountains of China. While not as cold as Armenia and Nepal, Kyrgyzstan offers refreshing weather because it is surrounded by nature. If you visit Kyrgyzstan during summer in the Philippines, it will be spring season there.
If you want to experience what it's like to be a nomad, this is the place for you. Rather than historical sites, you'll find more natural attractions here such as rolling hills and deserted lands. It's also a popular country for hiking and trekking. But most of all, you can't leave this place without camping in yurts or nomadic camps!
Visa-on-arrival cost: From approximately ₱1,800 depending on the length of stay
Places to visit: Issyk-Kul, Ala Archa National Park, Jeti-Oghuz Canyon, Tien Shan
Flight options: Manila to Bishkek via Bangkok, Dubai, Hong Kong or New Delhi (approximately 11 to 13 hours one-way excluding layover)
Also read: A Letter to Kyrgyzstan: One of the Best Places I've Ever Visited
I'm not telling you to fly to these countries within the next weeks just yet. Their remoteness will require you to stop over at least in one country. Therefore, you'll need to save and plan your trip well. But if you're down to splurge and be spontaneous, be my guest. It's up to you whether you'll choose to spend your available travel fund in the more popular countries or in the often overlooked yet tourist-friendly destinations above.