When the BER month starts, it's already Christmas in the Philippines! How many of you are guilty of daydreaming about building a snowman or frolicking in the snow during this time of the year? Don't worry, I'm guilty of this too! While we may never get real snow in the country, it's time to prep up your winter clothes because you are about to discover places in the Philippines where you can experience a cold, white Christmas.
Also read: Christmas in Manila: 8 Places and Activities to Experience the Holiday Spirit 
Places to experience winter in the Philippines
1. Christmas Village, Baguio City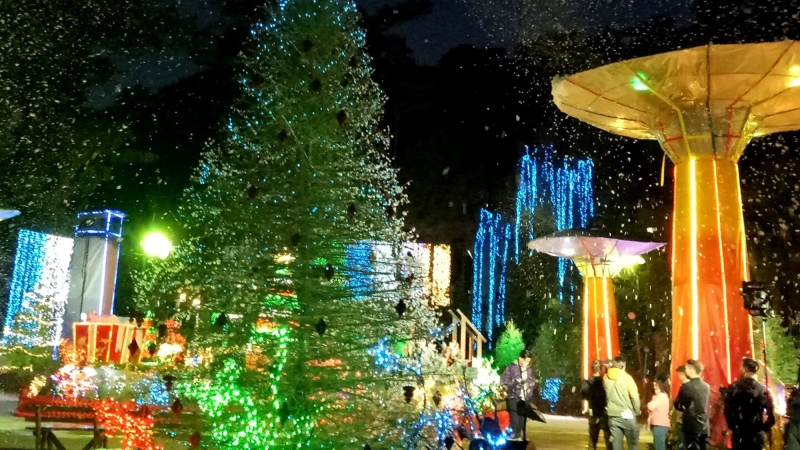 The summer capital of the Philippines has now turned into a winter wonderland! The much-raved Baguio Country Club Christmas Village has once again opened its doors to the young and the young at heart this yuletide season. Showcasing different Christmas trees, miniature houses, snowmen figures, superheroes, Disney characters and artificial snow, this attraction will truly make your Christmas magical.
Please be advised that the village follows a strict dress code; slippers (regardless of brand) are not allowed. Food, drinks and pets are also prohibited. Follow these guidelines to avoid any inconvenience. For more information regarding ticket pricing, click here. 
Location: Baguio Country Club Rd, Baguio City

Also read: When Baguio and Benguet Reminded Us of Winter More Than Once
2. Snow World, Star City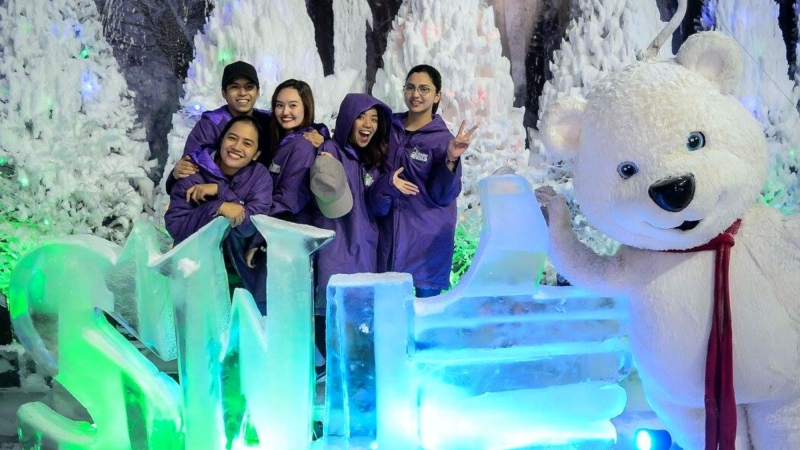 If you don't want to travel far, you can go to Star City's Snow World to enjoy a white Christmas in the Philippines! Featuring spectacular ice sculptures, colourful displays, and the biggest snow slide in the country, Snow World will surely give you a day to remember!
Even though coats are provided, the temperature inside is still freezing, so it pays to pile on layers of thick clothing. Do note that gadgets are not allowed, so you might not be able to take selfies or document your activities inside. On top of​​ ₱160, which is the general admission to Star City, you will have to pay for ₱190 to enter the Snow World. But if you purchase the ride-all-you-can ticket, you will get a special discount.
Location: Star City, Roxas Blvd, CCP, Pasay, Metro Manila
3. Trails to Antarctica, Manila Ocean Park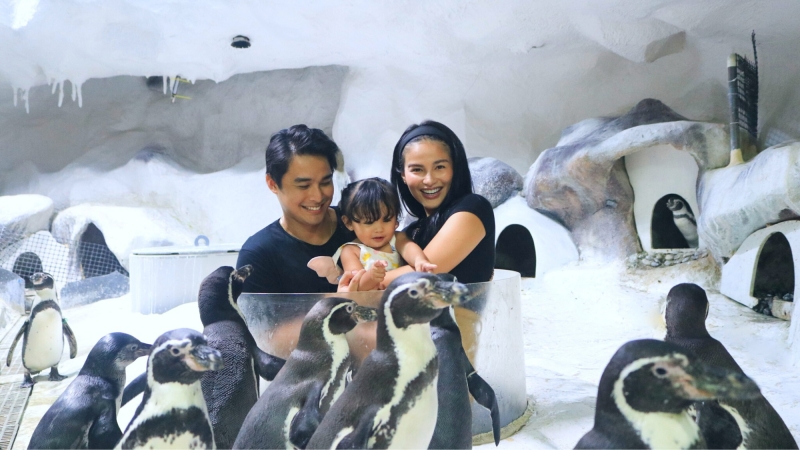 Get close encounters with penguins and learn about the frozen continent of Antarctica at Manila Ocean Park's Trails to Antarctica: The Penguin Quest. Proud to be the first penguin park in the Philippines, this special attraction gives you an icy adventure you will never experience anywhere in the country. Enjoy their exciting Slide O' Fun, interactive Penguin Exhibit, and freezing Snow Village!
The Trails to Antarctica is open from Tuesday to Sunday, 10am to 6pm. Check Manila Ocean Park's packages first because entrance fees may vary from time to time depending on the season.

Location: Quirino Grandstand, 666 Behind, Ermita, Manila, 1000 Metro Manila
Also read: 8 Reasons Why Christmas is More Fun in the Philippines
4-7. SM Malls
SM Supermalls is the largest chain of shopping malls in the Philippines. I could not think of any major city that doesn't have SM. Can you?
If you fancy being Kim Yuna (Korea) or Michael Christian Martinez (Philippines), go to these SM malls and experience ice skating yourself. It'll be absolutely fun. For first-timers, expect to fall and stumble several times, but don't give up! You'll get balance and ice skating skills in no time!
SM Mall of Asia, Pasay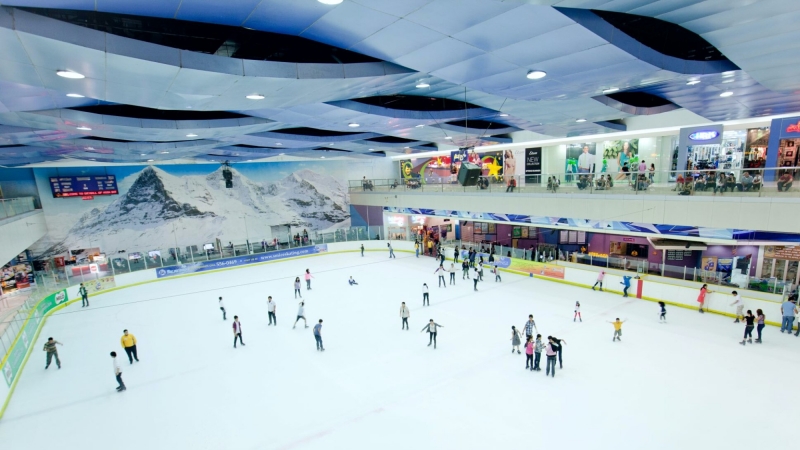 Location: Main Mall, Ground Level, Ocean Drive Side, SM Mall of Asia, Pasay City
SM Megamall, Mandaluyong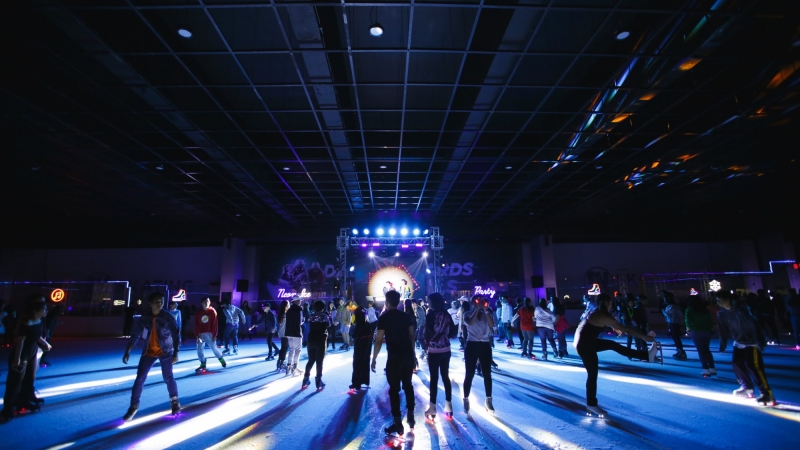 Location: 5th Floor, Mega Fashion Hall, SM Megamall, Mandaluyong City
SM Southmall, Las Piñas
Location: 2nd Level, Beside SM Foodcourt, SM Southmall, Las Pinas City
SM Seaside City, Cebu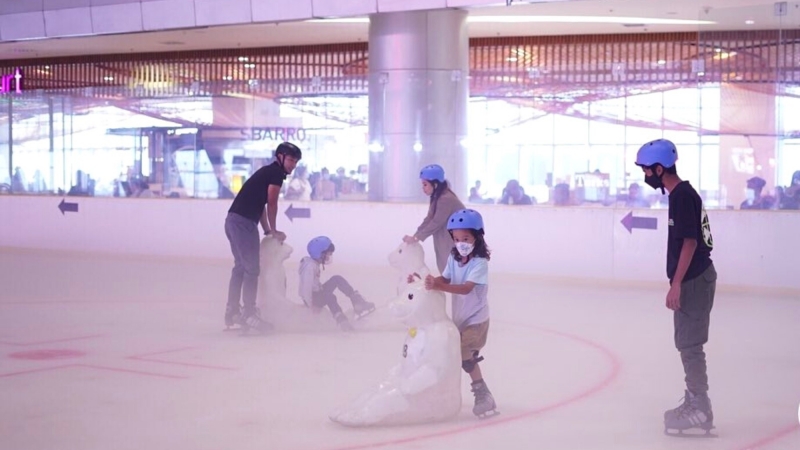 Location: South Road Properties, Cebu City, Cebu
8. Snow World, Glorious Fantasy Land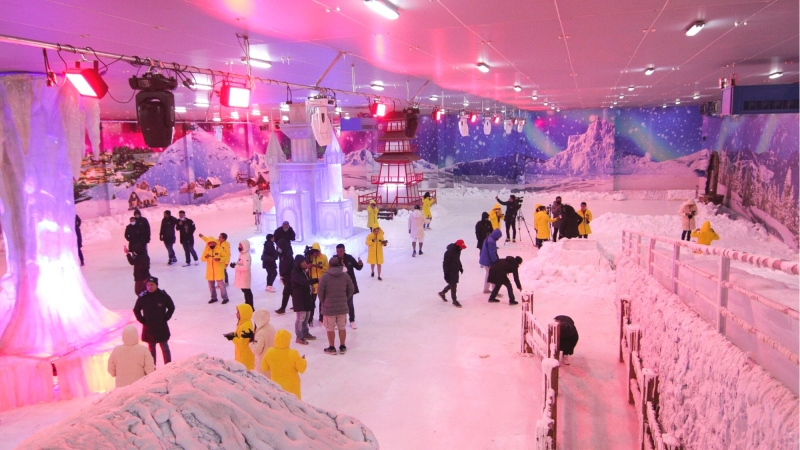 Glorious Fantasy Land is the first amusement park in VisMin (Visayas and Mindanao) offering tons of exciting attractions. Explore rides and sites like Horror House, Space Rocket, Corkscrew Rollercoaster, Teacup Ride and more. But if you wish to experience a white Christmas in the Philippines, its newly opened Snow World is perfect for you! It features heaps of powdery white snow, glowing ice sculptures, and winter-themed backdrops perfect for your IG photos. 
Location: JCX9+246, Dapitan City, Zamboanga del Norte
Also read: Cold Places in the Philippines to Feel Winter in the Tropics

Do you know any other icy cold places to enjoy a white Christmas in the Philippines? Share them with us on our official Facebook page!