Image credit: Presidential Communications Operations Office
Not just the season of giving, lavish feasts and merry carols, the holidays are often a great time to reflect — be it about work, school, relationships, and even our personal travels. Despite all the hurdles we may have endured these past months, it's always refreshing to end the year on a high note. That said, we've collected all the best travel news Filipinos received this 2019.
1. Easier visa regulations for Taiwan, Russia and more
It began with Taiwan, which first introduced a temporary visa-free waiver programme in 2017. The Taipei Economic and Cultural Office extended it twice in 2018 and 2019. At the moment, Philippine passport holders can enter the country without prior visa arrangements until 31 Jul 2020. The Central Asian country of Kazakhstan followed suit by permanently opening its doors for visa-free travel in Oct 2019.
Meanwhile, South Korea, Argentina and St. Petersburg in Russia have relaxed its visa requirements for Filipinos. This was done by granting more multiple-entry visas (among others), launching an online application procedure and granting free e-visas to Filipinos, respectively.
2. Philippine airports named among best in Asia
Since its official opening in 2018, Mactan Cebu International Airport hasn't disappointed travellers and aviation authorities. Its iconic avant-garde design and eco-friendly practises are just a couple of reasons why. It's no surprise then that the new Cebu airport made it to the list of 20 best airports in Asia as compiled by an esteemed international travel website. It placed 16th on the list, while Iloilo International Airport — with its top-of-the-line amenities — landed the 18th spot. Ruling the list was Singapore Changi Airport.
3. The Philippines ranked 8th as top travel destination
In another prestigious travel website, the Philippines was recognised as one of the top 20 countries in the world for travel in 2019, bagging the eighth spot. The final list was put together after over 600,000 readers and subscribers of the website cast their votes in an online survey. A separate list by the same awards also named Boracay, which finished its rehabilitation late last year, as the best island in Asia. Palawan came in the fourth spot.
4. Increase in tourist arrivals in the country
The Department of Tourism (DOT) recorded an increase in tourist arrivals in the Philippines from January to October 2019. It reached a total of 6,800,052 visitors, which is 15% higher than the numbers of the same period in 2018. The visitors comprised mostly of Korean, Chinese and Japanese nationals. Likewise, Ninoy Aquino International Airport served as the main gateway for the majority of these arrivals, followed by Mactan-Cebu International Airport, Kalibo International Airport, and Clark International Airport. According to DOT Secretary Bernadette Romulo-Puyat, among the factors that contributed to these recognitions are better air connectivity and marketing promotions.
5. More direct and international flights launched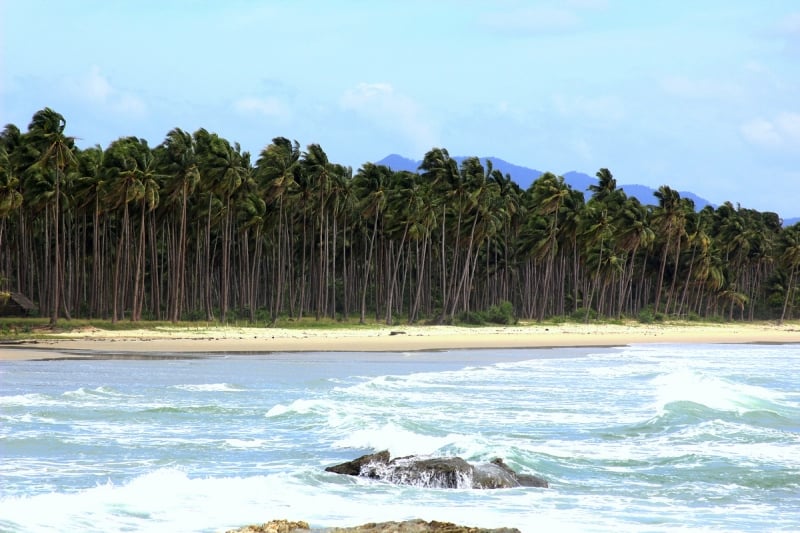 With more and more domestic travel destinations being discovered, local airlines have launched more flights in and from the Philippines within the year too. In July 2019, SkyJet opened its non-stop Manila to San Vicente, Palawan flight. The municipality was previously only accessible by taking a flight to Puerto Princesa, followed by a six-hour bus ride. San Vicente is, of course, the home of the renowned Long Beach, the longest beach in the Philippines.
Meanwhile, AirSWIFT launched its Panglao, Bohol to El Nido, Palawan flights, allowing hassle-free "paradise-hopping" opportunities in the country. On the other hand, flag carrier Philippine Airlines has added Hanoi, Vietnam and Phnom Penh, Cambodia to its international routes. Filipinos can now fly to these Southeast Asian destinations for up to five days each week.
6. Launch of Manila Bataan ferry and PNR line reopening
On top of flights, travellers also now have the option of reaching select local destinations from Metro Manila by land and water. For one, there's the Manila to Bataan ferry by 1Bataan Integrated Transport System Inc. The one-hour journey departs from Esplanade Seaside Terminal if coming from Manila and Port Capinpin if coming from Bataan.
While a bit more expensive than taking the land option, it gives travellers more time to explore their intended destinations given the reduced travel time. Moreover, PNR has reopened its Manila to Bicol line. The ride starts from the Tutuban Station in Tondo, Manila and ends in Naga City, Camarines Sur. The travel time is a little over 12 hours, about three hours faster than the original journey.
7. A leading dive destination in the world
For the first time ever, the Philippines has been recognised as the world's leading dive destination by an established award-giving body. It beat Azores Islands, Bora Bora, Cayman Islands, Fiji, Galapagos Islands, Great Barrier Reef, Mexico, and the Maldives. Finally, DOT's efforts in pursuing dive tourism paid off, with initiatives like the first Philippine International Dive Expo exposition and the Anilao Underwater Shootout photography competition. The same group also awarded Amanpulo Resort in Palawan as the world's leading dive resort.
8. A victorious hosting of the 30th SEA Games
Despite challenges even prior to its official opening, the 30th edition of the Southeast Asian Games (SEA Games) was a huge success. Not only did all events run smoothly, (even considering the fact that a super typhoon coincided with the event's schedules) but the Philippine representatives also dominated many of the competitions overall. International and local tourists alike, of course, didn't pass up the opportunity to explore the country. DOT even launched a tourism microsite to help acquaint our SEA Games guests with the best places to go and the best things to do while in the country.
9. Iloilo and two others among cleanest Asian cities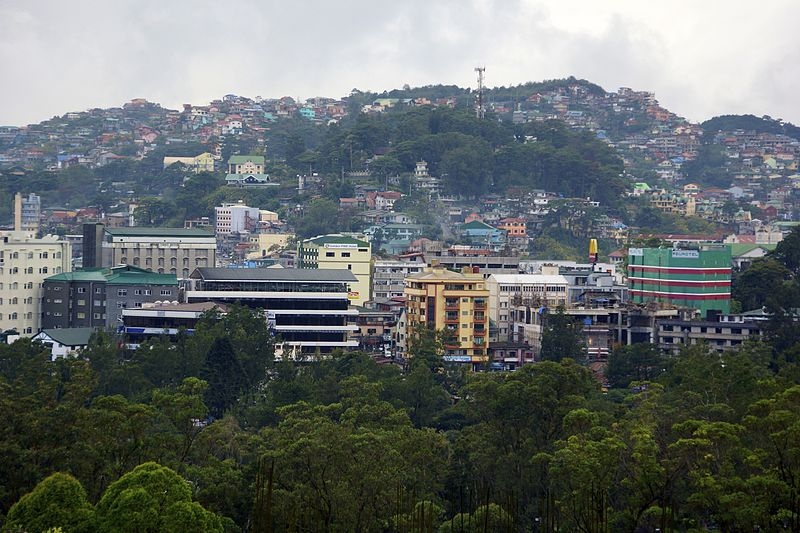 Three Philippine cities, namely Iloilo, Baguio and San Carlos (Negros Occidental) were recognised as some of the cleanest and greenest cities in the ASEAN region. The recognition came from the ASEAN Clean Tourist City awards, which evaluated cities based on waste management, green spaces and tourism infrastructure, to name a few. The formal awarding ceremony will take place in January 2020 in Brunei.
10. First Filipina to join an exclusive travel club
There's no question that the Philippine passport remains one of the weaker passports among Southeast Asia countries. For Filipinos (or Filipinas) to make it as a member of the Travelers' Century Club, a coveted international travel club for people who have visited over 100 countries or territories, is a tremendous deal. Such happened to Kach Umandap Howe, co-founder of one of the most successful travel blogs in the Philippines. Recently, Kach ticked off her 139th and 140th countries when she and her husband Jonathan visited China and North Korea, inspiring more Filipino travellers to travel the world despite our travel restrictions.
These are just a few of the most exciting travel news Filipinos or Philippine passport holders received in the past 12 months. Which one of them made the biggest impact on you as a Filipino traveller this year?