Start the new year with a bang, they say. Just this week, one airline did just that, by giving us Filipino travellers the chance to visit the Land of the Morning Calm with affordable deals this 2020!
Jeju Air, South Korea's largest low-cost airline, has just announced its 2020 Super Sale, which lets you score flights to South Korea for up to 98% off. One-way base fares to the South Korean capital start at US$15 (around ₱760). This goes up to US$21 (around ₱1,060) when taxes and other fees are added. The sale covers flights to South Korea, as well as connecting flights to Guam, Laos, Hong Kong, Japan, Macao, Taiwan, Thailand, and Vietnam.
Also read: South Korea Visa-Free Entry For Filipinos: Qualifications & Requirements
The Jeju Air 2020 Super Sale also comes with a discount coupon, which applies to round-trip tickets that cost a minimum of US$270 (around ₱13,600). All you have to do is sign up for a Jeju Air member account and apply the discount coupon upon booking!
Important details
Booking period: Until 15 Jan 2020
Travel period: 1 Mar to 24 Oct 2020
Sample return flight to South Korea from the Philippines
Return flights to Seoul: Manila – Seoul (Incheon) – Manila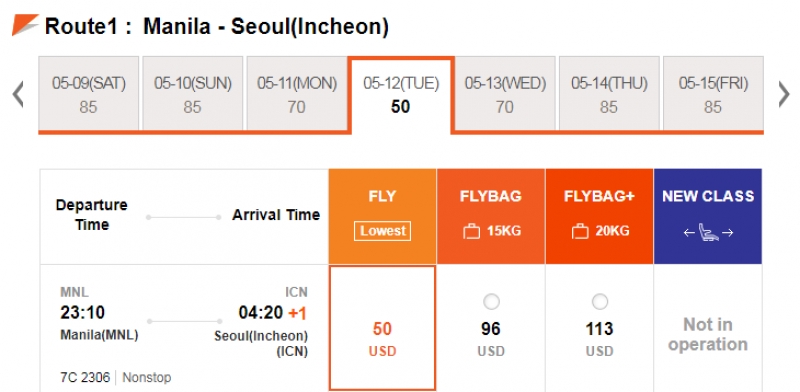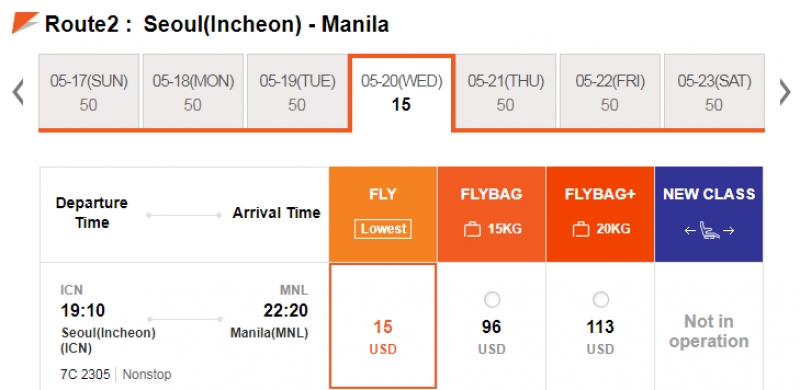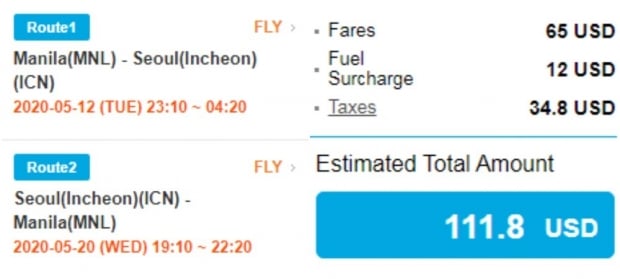 The above flight includes all applicable taxes and fuel surcharge good for one passenger. You can purchase checked baggage from US$20 (around ₱1,000) for 15kg. Note that rates vary depending on the exchange rate on the day of booking.
Is this a good deal?
The available flights to South Korea add up to US$111.80 (around ₱5,600), which is comparable to those of Cebu Pacific on non-Piso fare seat sales. This is an overall good deal based mainly on the following two points.
First, it covers flights to South Korea during the country's spring and autumn seasons, which are usually excluded in regular sales even by local airlines, or easily sold out. Second, Jeju Air currently covers flights to other destinations in Japan, Russia, and Oceania, and you can use the 2020 Super Sale to snag deals to these destinations through a connecting flight via Seoul from Manila.
Also read: My First Solo Trip to South Korea With ₱15,000 Pocket Money
For more great flight deals and flight news, visit our Travel Deals section and join Flight Deals – Philippines on Facebook.