Christmas songs usually bring the light and cheer to our homes but there are those that make us feel nostalgic and a bit lonely too. There's a bittersweet Christmas song by the Carpenters that never fails to play on the radio and always makes me think of separated families during yuletide season. "Merry Christmas, darling. We're apart, that's true. But I can dream, and in my dreams, I'm Christmasing with you."
As Filipinos, we're quite familiar with this scenario. Many families don't celebrate Christmas together. Some have relatives who have migrated. But those who feel the most unforgiving days of homesickness and separation anxiety are sadly the OFWs and immigrants. Those who, for difficult circumstances, can't go home to celebrate Christmas with their loved ones. On the other hand, there are also Filipinos who will happily spend the holidays overseas to experience what Christmas or New Year is like in a foreign land, maybe even visit their relatives. Well, whatever category you're under, there's nothing quite like yuletide celebrations in the Philippines. And the feeling of homesickness will creep up on you one way or another, in the smallest way or the strongest.
Also read: Out Of Country On Christmas: Is It A Good Idea?
So, not to sugarcoat the reality of separation during the holidays, but the following tips might help you assuage the impending homesickness when you're abroad.
1. Take advantage of technology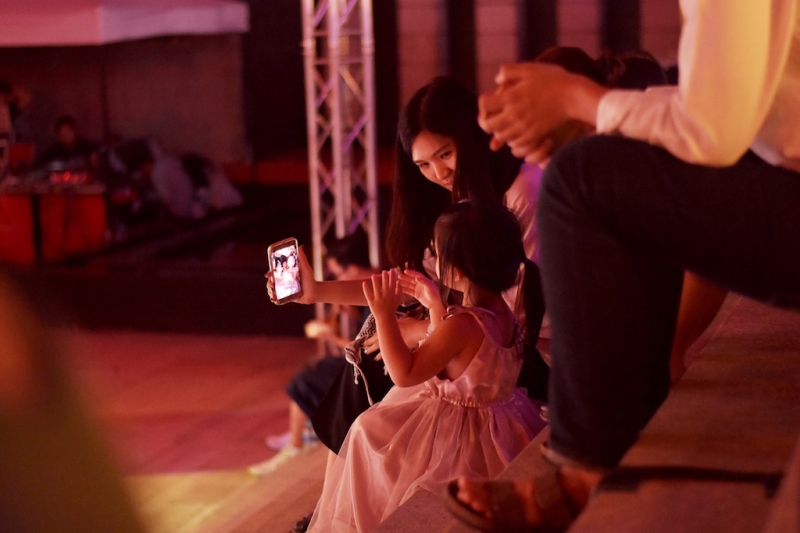 With smartphones, tablets, and laptops, it's easier to connect with your loved ones even when your miles and oceans apart. All you need to find is WiFi so that you can use your messenger and video call apps to talk to your family. Although video calls can never replace physical contact, it does wonders in reminding the important people in your life of your presence and current ventures. Who knows, maybe on Christmas you can even find a way, with the help of Facetime, to eat Noche Buena with your family back home despite the time difference!
Tip: For people living abroad, social media is a great way to connect and find fellow Filipinos living in your area. An online group on Facebook, for example, could be an easier way to establish a Filipino support group in your local community.
2. Cook Filipino food
A big part of homesickness is missing the food back in the Philippines. But as long as you know how to cook the classics such as Sinigang, Adobo, Kare-Kare and Lumpia among other traditional recipes, it's one emotional and gastronomical step closer to home. You could even invite your foreign friends to partake in your mini Christmas fiesta and see their reaction in tasting well-loved Pinoy food. But the best part is, you'd be sharing a piece of home with them and presenting classic Filipino hospitality!
3. Find a Filipino restaurant and eat there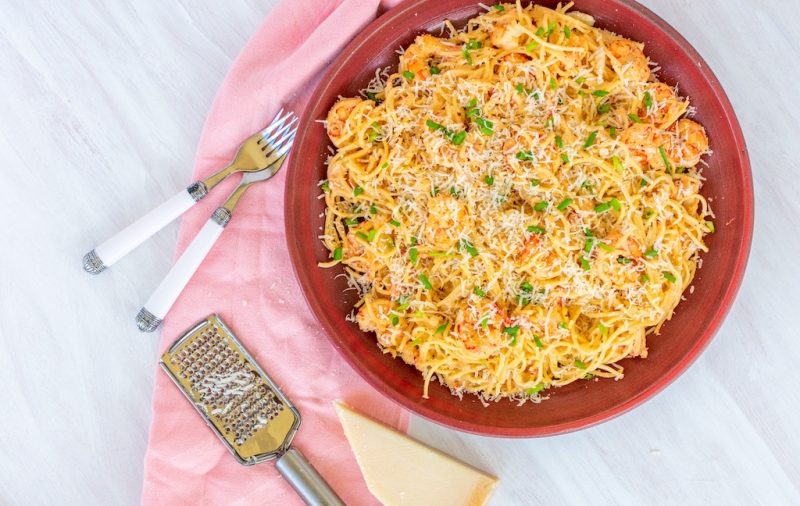 Ah yes, good ol' Filipino restaurants. There's got to be a few lurking in your destination. Maybe there's a local convenience store nearby that serves some lutong bahay that you can take to go. Or there might even be a Jollibee in the area! Can you picture the Dinuguan and spaghetti with sliced hotdog already?
4. Stay away from "bittersweet" Christmas songs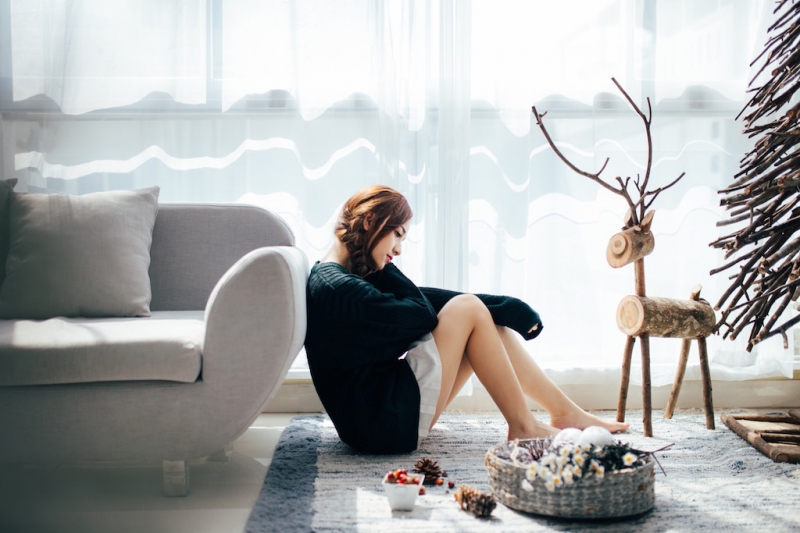 If your holiday blues have reached an all-time high, sometimes not even Christmas songs can help you feel better, especially not songs like Merry Christmas, Darling, which I mentioned above. It might be better for you to stick with Christmas songs that don't talk about missing family members or those that don't specifically reference and remind you of home. Yes, turn off Gary Valenciano's Pasko Na Sinta Ko if you have to. Then cue safer songs like Mariah Carey's All I Want For Christmas and Bukas Palad's Emmanuel.  
5. Introduce Filipino Christmas customs to your foreign friends
Let's say you're residing abroad and celebrating Christmas there. There's no better time to show your foreign friends what Filipino joy and hospitality are all about. Invite them over, plug that karaoke and start singing your favourite songs until the wee hours in the morning (be careful not to disturb the neighbours!). Filipino games you can play around the table such as Pinoy Henyo, Tong-Its and Pusoy Dos can be a great bonding experience. And don't forget Monito Monita, which is the Philippine version of Kris Kringle and Secret Santa. Can't celebrate Christmas in the Philippines? Bring Pasko to wherever you are in the world.
6. Put up a belen and parol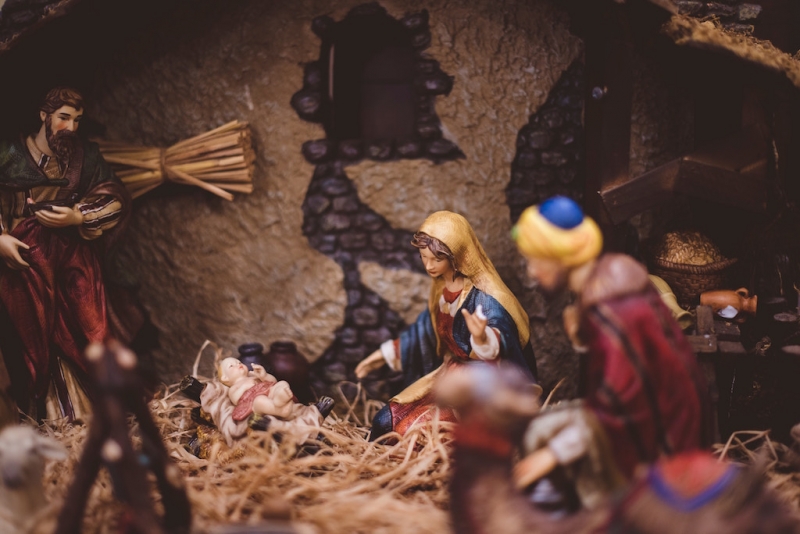 When you're overseas, public places are going to have a Christmas tree, but not all parks and homes will have a belen and parol. Decorate your lodging or house with these two very Filipino decors that are always uniquely designed. If it's too much to bring along for a holiday trip abroad, remember that parols also come in miniature forms. Or you can simply set these things as your wallpaper on your phone. It's up to you!
7. Celebrate with fellow Filipinos in the area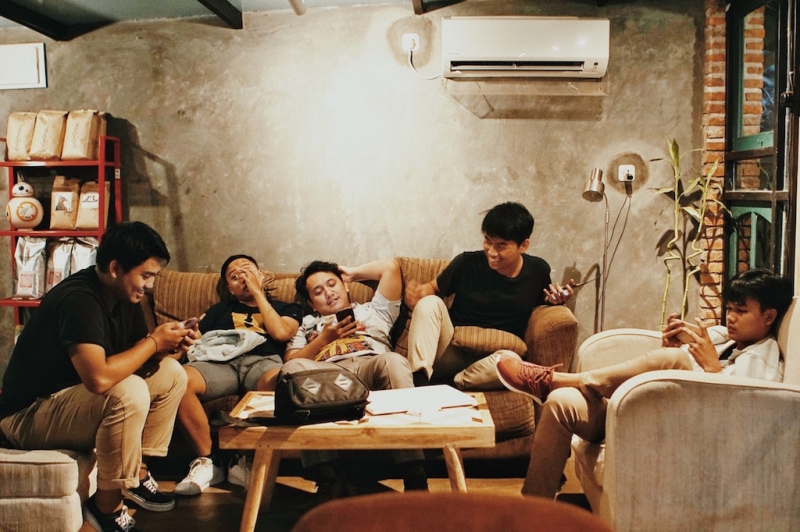 Filipino communities are all over the world. It wouldn't hurt to connect with them and establish friendships even if you're just on tour. Besides, you're going to miss your own language and talking to fellow Filipinos in person, especially on Christmas. How heartwarming it would be for any Pinoy to be greeted "Maligayang Pasko!" in a foreign land.
8. Pack Filipino favourites
This will be useful especially for travelling Filipinos. Stock up on your favourite chichirya, local instant noodles and the like. Not only are Pinoy snacks sweet and tasty, but they'll also help you stay within your budget if you're craving on the road. Perhaps you can even pack some to give to the Filipino relatives you're visiting abroad. They've surely missed Filipino-made goodies!
Also read: A Traveller's Wishlist: 20 Gift Ideas For A Wanderlust Christmas
Homesickness can't be helped. But if you keep pieces of home close to you, at least you've done your part in making yourself happy this Christmas. Remember to be merry and keep the spirit of Christmas alive by giving and opening yourself up to the world just like Jesus Christ did. Above all, wherever you are, don't forget to greet your friends and family "Maligayang Pasko!".