Have you ever gone on heritage tours in Manila? Or have you just never considered the thought because, well, it's Manila. 
We know a lot of Filipino travellers feel like it's just too close to home, so why even bother? But sometimes, even when we know a place like the back of our hands, it still has a few surprises up its sleeve. 
Did you know that you can tour cemeteries in Manila? Or be an archaeology student for a day in the city? Have you ever breezed through Intramuros on a Bambike? And sure, you might have gone drinking in trendy Poblacion countless times, but do you know that it's a historical site, too? And can you imagine that Makati was just once a swampland nobody wanted to set foot on? 
Like we said, you'll be surprised by the things you'll discover if you just give the metro a chance to charm you. These history and heritage tours in Manila are a good place to start.
1. Old Manila Walks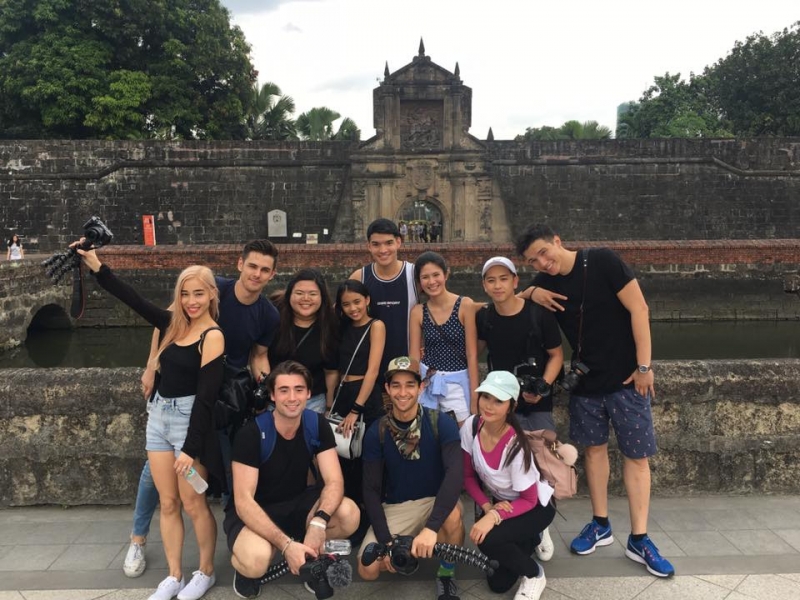 As far as heritage tours in Manila go, Old Manila Walks is an institution. The man behind it all, heritage advocate and tour operator Ivan Man Dy, has been showing  folks around Manila since 2005. Old Manila Walks has six tour packages in Manila: Binondo, Far Eastern University, Intramuros, San Miguel, Chinese Cemetery, and Halo-Halo (an epic combination of two tours of your choice!), plus another day tour that will bring you to Corregidor Island. 
Rest assured all of Old Manila Walks' offerings let visitors see Manila through the lens of history and cultural heritage — so brace yourself for one insightful walkathon!
Old Manila Walks contact: official website
2. Tuklas Pilipinas Society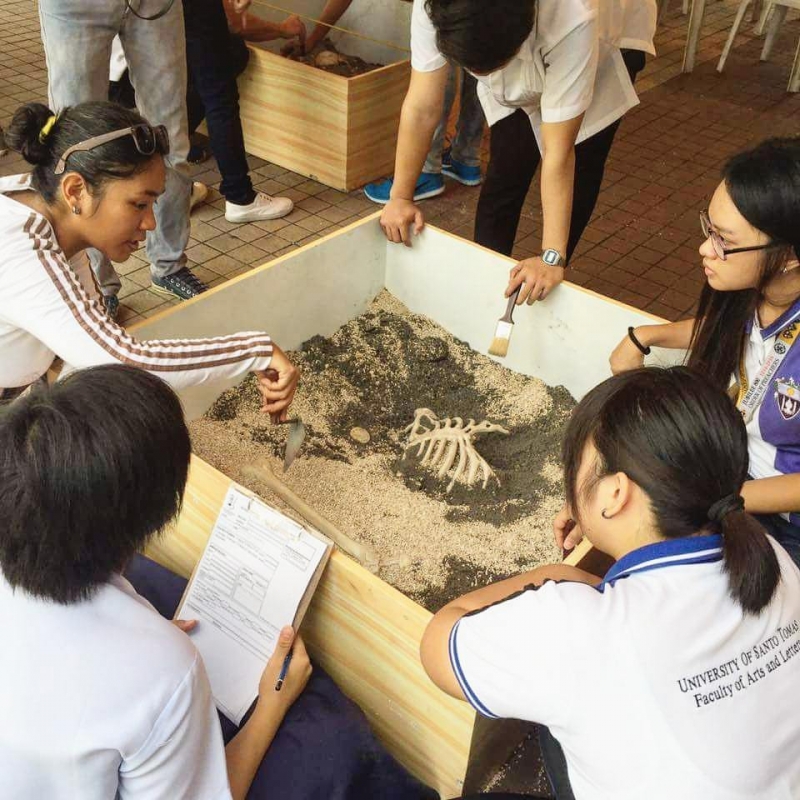 It's not everyday that we can slip into the shoes of an archaeologist, but Tuklas Pilipinas Society makes this possible. And to make things even more interesting, imagine touring historical sites in Manila with a professional archaeologist! Going around the city with members of this organisation based in University of the Philippines Diliman affords tour-goers a peek into how archaeologists use science to expand the narrative of Philippine history and heritage. Did we mention they can also simulate an archaeological dig for you right in the comforts of Metro Manila? Here's your chance to unleash your inner Indiana Jones!
Tuklas Pilipinas Society contact: Facebook page
3. Royal Postal Heritage Guided Tour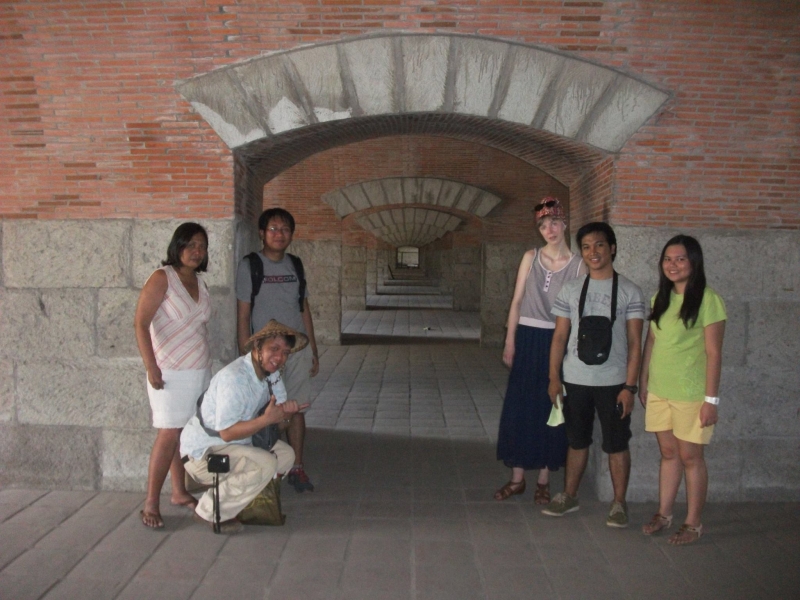 If you're an old soul like me, then I'm sure you still find writing via pen and paper incomparable to sending e-mails and hitting up someone on Messenger. And if you're anything like me, then you would have appreciated the neoclassical architecture of the Manila Post Central Office several times by now. Did you know that this building overlooking the Pasig River houses a museum, too? If these things interest you, then make sure to join the free walking tours hosted by the Apo Philatelic Club and Filipinas Stamp Collectors' Club. The Royal Postal Heritage Guided Tour only happens every first and third Sunday of the month, so make sure to book yourself a slot in advance.
Royal Postal Heritage Guided Tour contact: Facebook page
4. Manila Heritage Tours Sta. Ana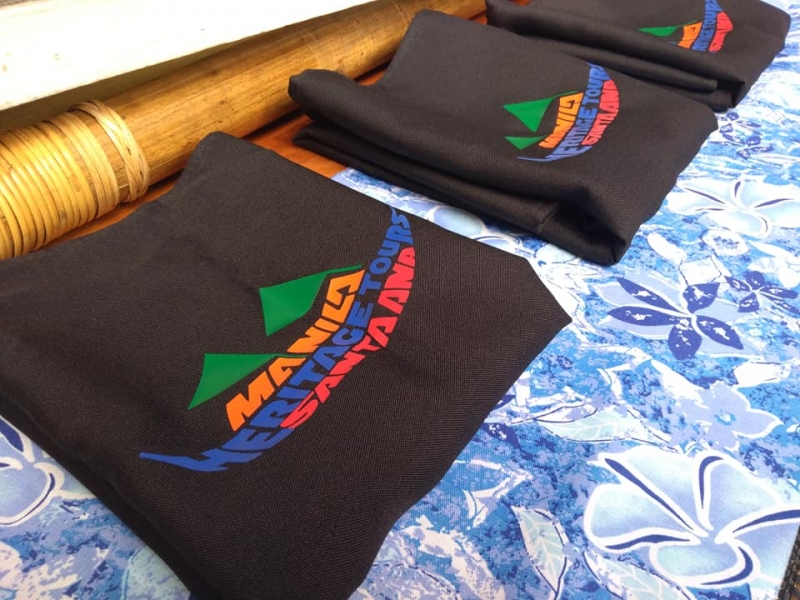 In case you didn't know, there is such a thing as the Sta. Ana Heritage Zone in the heart of Manila. Unbeknownst even to locals, scholars from all over have been fascinated by this district because of its historical and archaeological significance — so much so that it was also declared a Histo-Cultural Heritage Overlay Zone. Why, you ask? You must join an excursion hosted by Manila Heritage Tours Sta. Ana in the area to find out!
Manila Heritage Tours Sta. Ana contact: Facebook page
5. Bukas Quiapo Tours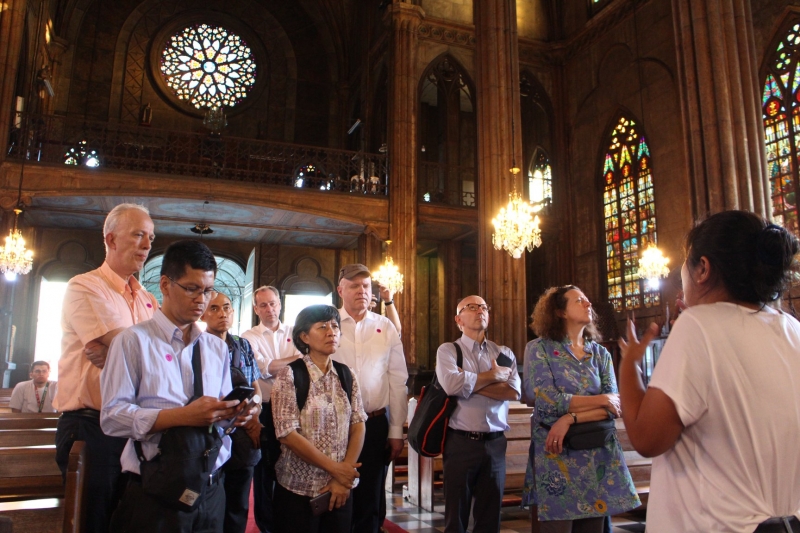 Let's come clean: The average Manileño doesn't look past Quiapo's heavy (foot and vehicle) traffic, its grime, and cheap thrills. We do brave the area when we're in the mood for some bargain hunting. But Quiapo is more than those things combined. It's a place where the Philippines' diverse cultures meet, where new and old collide, and it's home to several heritage structures. If you have time to spare, let the friendly folks at Bukas Quiapo Tours show you the hidden gems of this area. This project also helps the San Sebastian Basilica Conservation Foundation carry out its initiatives, so you'll be helping protect Manila's historical treasures, too.
Bukas Quiapo Tours contact: Facebook page
6. Bambike Ecotours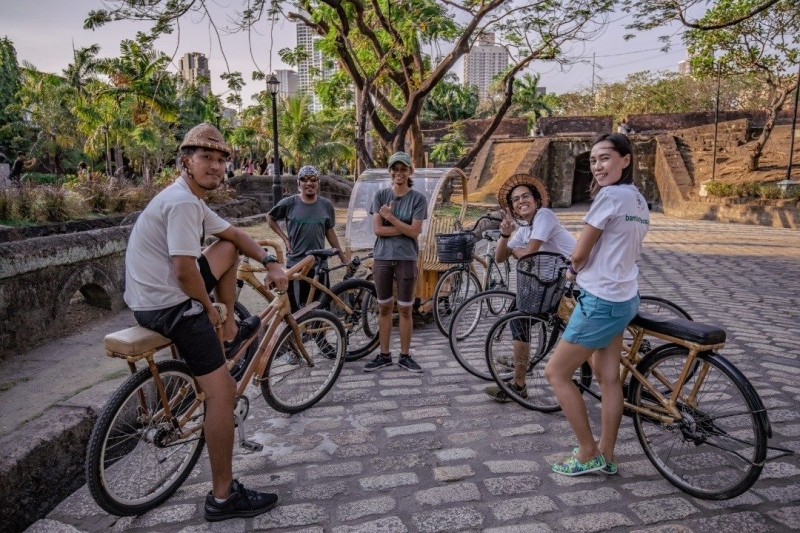 If you haven't been hiding under a rock and you live in Manila, then you will have heard of Bambike by now. They are the manufacturers of bicycles that are sustainably made in terms of materials and manpower — and you can now enjoy the sights of Intramuros on one! It's an eco-friendly tourism initiative that makes for active fun. What's more, Bambike Ecotours has several offerings, some of which include great food, great music, and Manila's ridiculously glorious sunsets.
Bambike Ecotours contact: Official website
7. Manila For A Day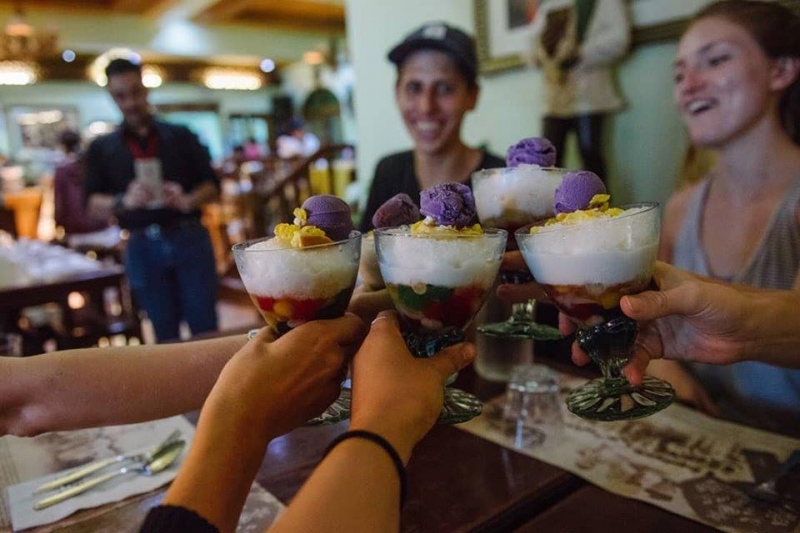 Visiting Manila For a Day's website explains what they help do with a single catchphrase: "See the Philippines in a different light". And they do that by focusing on Manila and its many underrated wonders. Not only do they hold tours, they also host talks and workshops that will shed light on the state of cultural heritage in the Philippines. So this tour service isn't only for foreigners — locals who think they've seen it all will definitely find the experience stimulating as well.
Manila For A Day contact: Official website
8. Meaningful Travels PH
From its name alone, you can already tell that the tours Meaningful Travels PH rolls out are not your average excursions. The people behind this tour agency take on a more immersive approach to tourism, and they apply this interactive framework to all of their activities.
Also read: Travel For A Cause: Advocacies You Can Contribute To While Travelling
Although they offer adventures that will take you to the marvels of Lake Sebu, Banaue and Batad, and even Bukidnon, you can always opt to stay in the city for a quick fix that's just as enriching. Explore Poblacion or Quiapo's Muslim Town to discover what else Manila has to offer outside of the metro's usual walking tours.
Meaningful Travels PH contact: Facebook page
9. Smokey Tours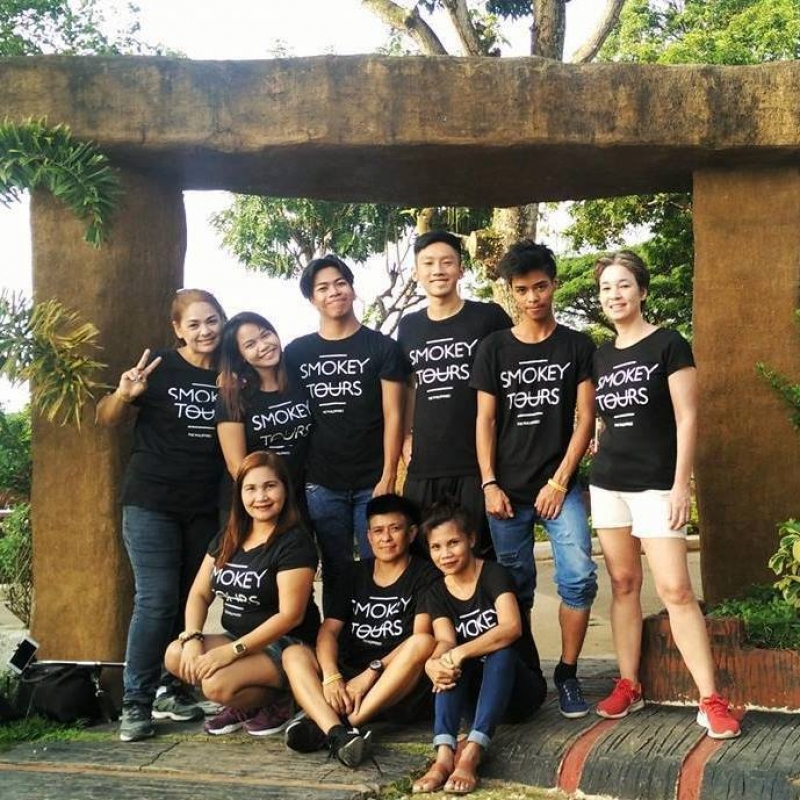 You should know early on that Smokey Tours takes visitors around Manila's slums. And they call their tour guides tourleaders, so you can already tell that these tours do not only offer insights on local customs and practices in these areas — it's also a progressive immersion that will open your eyes to locals' quality of life in these underprivileged communities. But its signature Slum Tour is just one of their offerings. If you'd rather tackle that on another day, you can also go on a Market Tour, a Cemetery Tour, or even a Family Tour that's perfect for those travelling with kids.
Smokey Tours contact: official website
10. Manila Who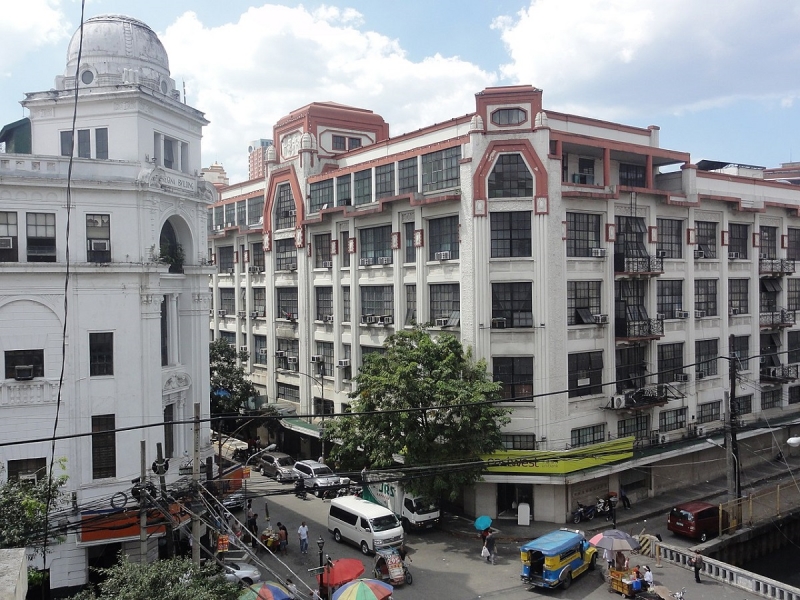 Think heritage tours in Manila, except with a fun, interactive twist that turns touring into a game. You heard that right! If you take on a Manila Who walking tour, expect to be running around Manila, solving puzzles and visiting the historic Escolta street and its neighbouring areas. This activity is perfect for a big group who won't mind friendly competition. If your party is large enough, the tour guides will split you into smaller groups. Let the games begin!
Manila Who contact: official website
11. Renacimiento Manila
Artists and historians collaborated to found Renacimiento Manila, a collective dedicated to preserving Manila's timelessness. These tour guides tailor heritage walks around Manila's oldest and most important districts. While their tours have the usual districts, namely, Intramuros and Binondo, they also offer an exploration of Tondo and Quiapo. These two latter districts, historic as they are, can be tricky to navigate. Fortunately, Renacimiento Manila has substantial knowledge about the districts and can easily enlighten their guests about these areas. 
Renacimiento Manila contact: Facebook Page
Also read: 10 Things to Do in Binondo, Manila — the Oldest Chinatown in the World
12. Manila by Night
It may be cliche, but it's true: A city's character turns different by night. Proving this, Manila by Night offers tours set after work hours, where bars and night markets take the helm from their daytime counterparts. They hold photo walks at night in places that are drastically different when the sun's out, like a laidback Binondo or a sombre Intramuros. For an intimate learning experience of Philippine history, you can also join their museum night tours.
Manila by Night contact: Facebook Page
Also read: 'Before Sunrise'-Inspired Photoshoot Transforms Binondo Into Vienna
13. Culture Shock
Catching a Culture Shock walking tour in Manila can be difficult. They hold tours all over the country but a majority of their heritage tours in Manila comprise food walks. Should you happen to get a slot though, prepare your tastebuds for some of the best flavours there are in this world! The tour takes you to places like Quiapo, Old Manila, and even Makati, to sample the city's culinary treasures. From street food to fine dining, getting to know Manila will leave you wanting to eat more!
Culture Shock contact: Facebook Page
Also read: 10 Best Restaurants in Makati for a Culinary Adventure
14. Intramuros After Dark
Being a major military garrison during the Spanish occupation, Intramuros has been the site of many atrocities against humankind. This is why Intramuros After Dark's tours shed a gloomy light on its colonial lustre. The stories you might hear during their tours can be spine-tingling, but they are inevitable lessons when it comes to Manila's history.
Intramuros After Dark contact: Facebook Page
Bonus: DIY it in Manila's 'Walled City'
On the other hand, if you want to explore Manila at your own pace, we highly recommend a DIY walking tour of Intramuros. You can easily grab a map at any of its tourist go-tos. Better yet, put your digital maps to good use.
Also read: The New Museo de Intramuros Is Officially Open!
We bet you're surprised to find out that there are many heritage tours in Manila! Some of them you can even do for FREE. So if you want to head out this weekend and have no plans yet, why not think out of the box by touring right at home? Let us know how it goes!