Nicknamed the Gateway to a Thousand Journeys, Cebu boasts a wealth of postcard-perfect sights and phenomenal experiences you'll forever hold onto. From world-class diving spots like Moalboal and pristine islands like Sumilon Island to iconic landmarks like Magellan's Cross and Temple of Leah, its diverse tourist attractions await travellers of all kinds. However, Visayan province is more than just its renowned wonders. 
Seeking an off-the-beaten-path adventure? Our list of hidden gems in Cebu invites you to hop off the usual trails and step into its roads less travelled! 
Also read: Cebu Travel Guide 2023: Best Things to See, Eat, and Do
Hidden gems in Cebu for your offbeat explorations
1. Blue Hole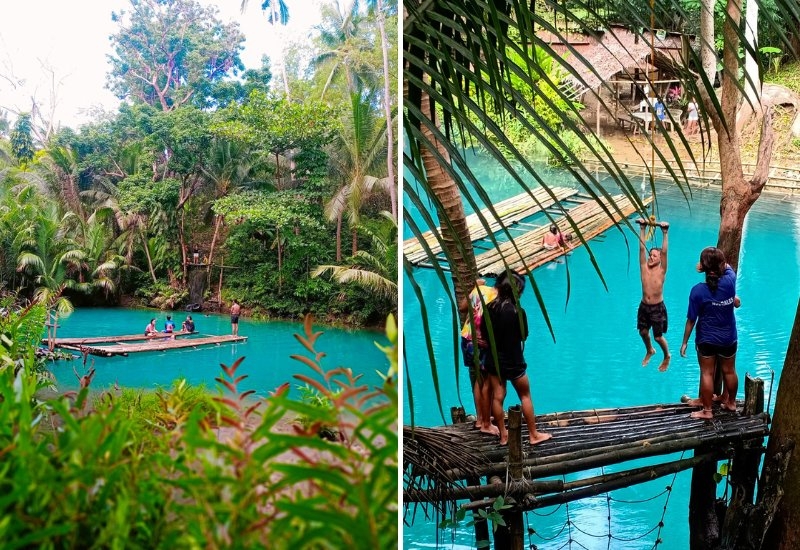 The coastal municipality of Tuburan is best known for its crystal-clear springs, beaches, creeks, rivers — you name it! Its name comes from the Cebuano word tubod, which means spring or batis. One among many of the town's quaint natural wonders that's especially noteworthy is the brackish spring of Blue Hole. Hemmed in by lush nature, its pristine turquoise waters make for a refreshing dip and a truly picturesque atmosphere to relax in. 
Location: Blue Hole, Brgy. 2 San Juan, 6043 Tuburan, Cebu 
2. Aguinid Falls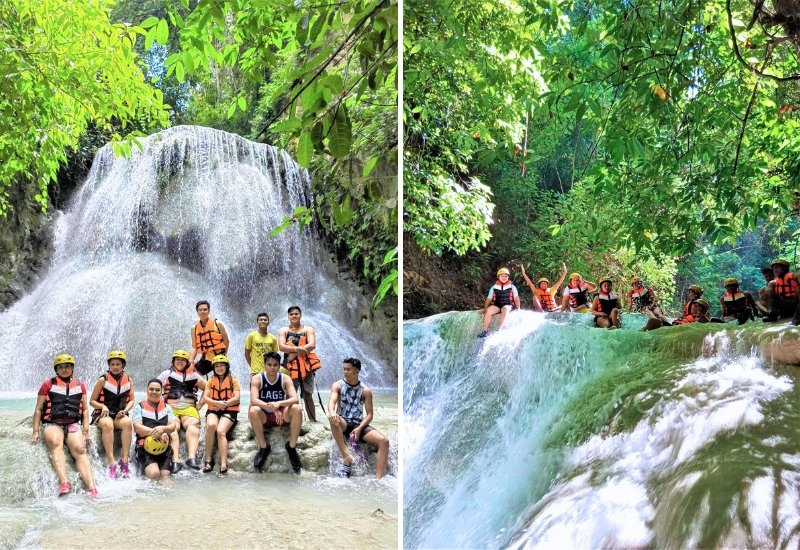 A multi-level waterfall in the small town of Samboan, Aguinid Falls attracts adventurers seeking thrills and chills. It is arguably the most frequented among the so-called Samboan Waterfall Trilogy, which consists of two other beautiful waterfalls: Binalayan Falls and Dao Falls. Wading through its upstream river rapids and climbing up big boulders will not be an easy feat, but will definitely be worthwhile!

Location: Brgy. Tangbo, Samboan, Cebu 
3. Binalayan Hidden Falls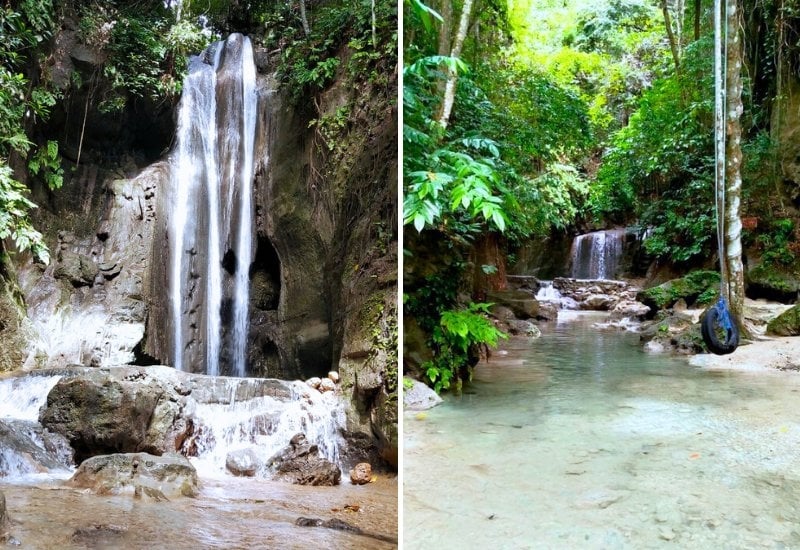 Located just a few minutes' drive from Aguinid Falls is the majestic Binalayan Hidden Falls. This rather secluded swimming hole has three exhilarating and accessible jumpoff points. Aside from its undeniably exciting appeal to brave adventurers, this unspoiled spectacle in Cebu is recognised for its pristine waters, which make for a tranquil swim and respite in nature. 
Location: Brgy. Bonbon, Samboan, Cebu
4. Dao Falls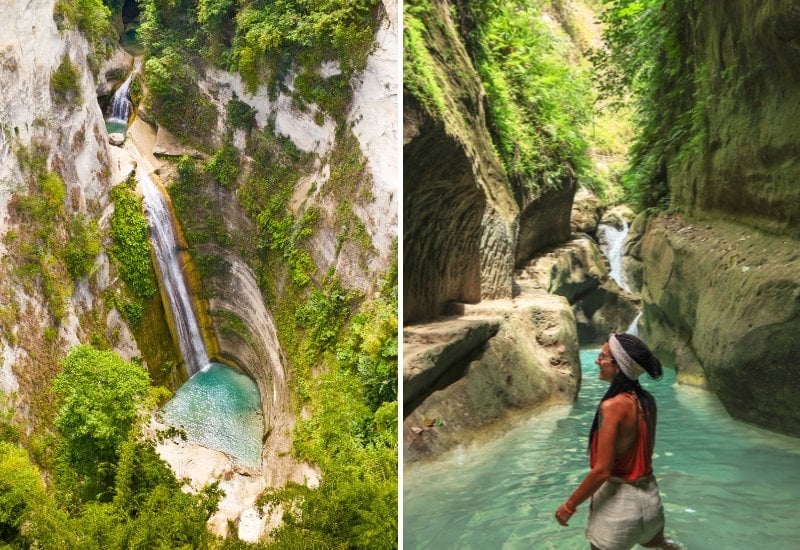 To complete your Samboan Waterfall Trilogy journey, make your way to Samboan's tallest set of waterfalls: Dao Falls. To see its magical beauty, take a 30-minute trek through its jungle trail of towering trees and rugged limestone cliffs. You'll know you're there once you see its cascading waterfalls, rising to a height of 50 metres over a stunning blue-green catch basin. 
Location: Brgy. Suba, Samboan, Southern Cebu 
5. Bojo River Cruise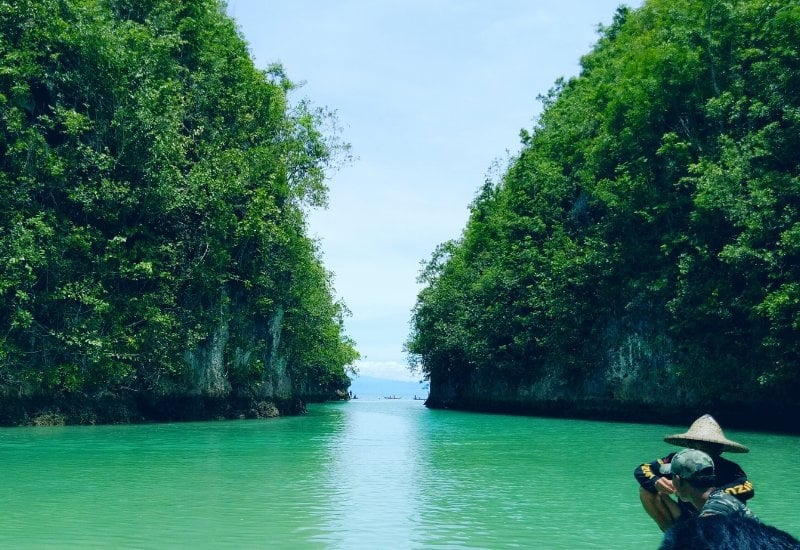 Dubbed the El Nido of Cebu, the Bojo River is one of the hidden gems in Cebu you shouldn't overlook! Situated in the sleepy town of Aloguinsan — among lush mangrove forests — this enchanting waterway invites you on a scenic cruise across emerald waters. However, the allure of Bojo River goes beyond its natural beauty! Thanks to its community-driven ecotourism initiatives, its cultural significance and heritage continue to remain unspoiled. 
Location: Municipality of Aloguinsan, Cebu 
6. Capitancillo Island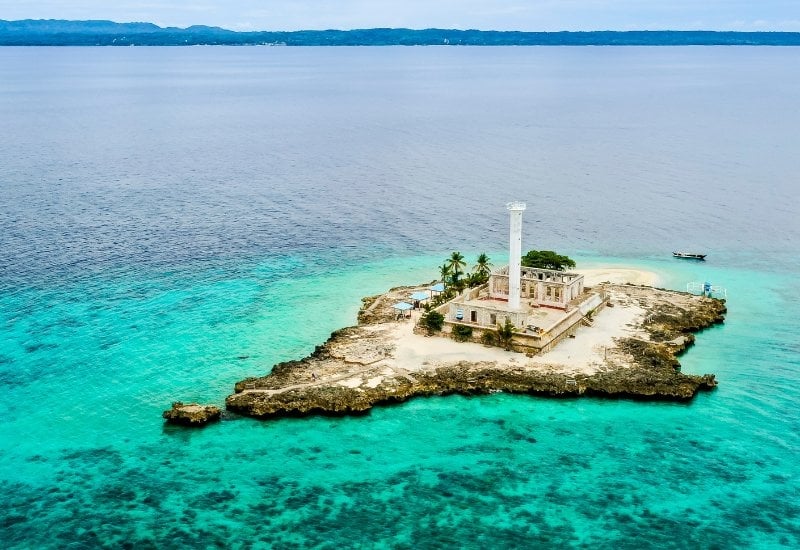 You've heard of Sumilon Island, now prepare to be blown away by Capitancillo Island! A true-blue (no pun intended) jewel in the Visayan Sea, this captivating haven holds great history and untouched beauty. While it doesn't have much in store for those seeking an epic adventure, you're welcome to swim in its crystalline beach, laze around the shore, and even go kayaking. 
According to locals, it derived its name from an American Navy named Captain (kapitan) Cillo, who during World War II, guided his ship toward this remote islet. Located in the heart of the small island is a lighthouse that was designed to assist seafaring pilots. 
Location: Bogo, Cebu 
Also read: The 5 Guardians of Alegria: Cebu City's Mysterious Underwater Statues
7. Mt. Kan-Irag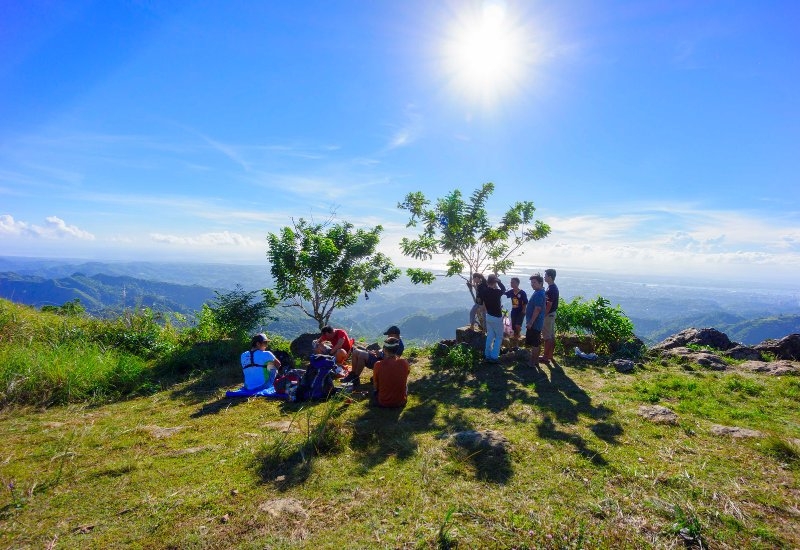 Take your voyage to the hidden gems of Cebu to even greater heights at Mt. Kan-Irag aka Sirao Peak. For climbing enthusiasts and travellers who don't mind roughing it in nature, this idyllic campsite offers you unparalleled vistas of Cebu's cityscape and unobstructed views of surrounding peaks. First time conquering summits? Fret not! Despite standing at an imposing 700 metres above sea level, its trails are suitable for beginners. 
Location: Kang-Irag, Langob, Sirao, Cebu City, Cebu
8. Dao Tree
Standing tall and proud for 500 years, the gigantic Dao Tree has witnessed it all. From violent typhoons to wars of the past, it's most likely one of the centennial trees in existence in the country. On your visit here, don't miss out on taking tons of snapshots. Although, it might take a while to get the right angle to capture the entire tree. At night, the tree transforms into a glittering wonder as it is often covered with hundreds of fireflies — indeed, a true gem of the Midwest Cebu! 
Location: Brgy. Jagbuaya, Tuburan, Cebu 
9. Tuburan Coffee Farm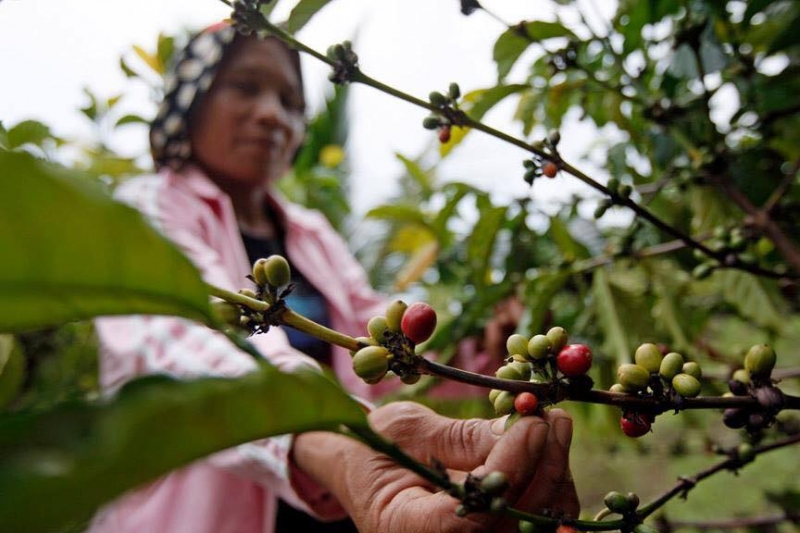 Curious about the elaborate process of making coffee? At Tuburan Coffee Farm, you'll learn all there is to know about producing coffee, from seed to cup. Here, you'll also get a chance to go on a bean-picking experience, which provides you with a deeper appreciation for homegrown coffee. Afterwards, you can indulge in a cup or two of its finest Robusta and Arabica brews over at the farm's in-house cafe. 
Location: Brgy. Kabangkalan, Tuburan, Cebu 
10. Highland Mango Ecofarm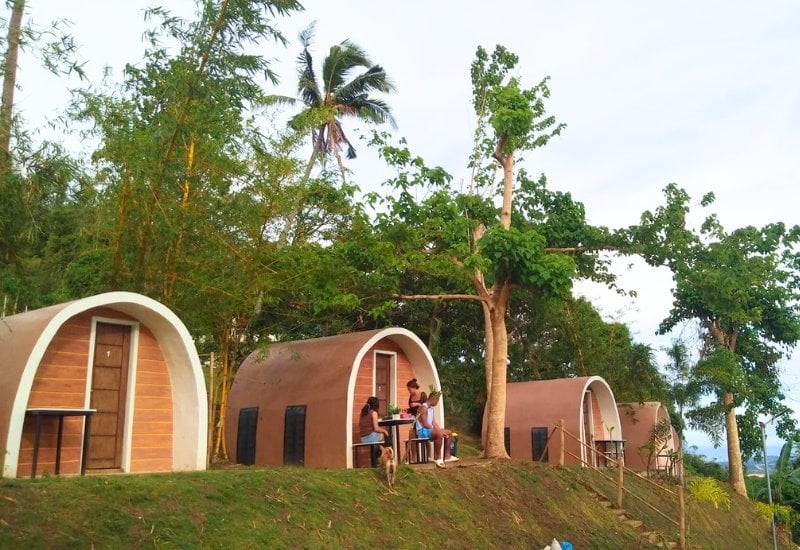 Got time to spare for a quick staycation? Seek refuge at Highland Mango Ecofarm in Consolacion, Cebu! This relatively new mountain resort provides guests with cosy glamping accommodations, a range of recreational spots, and overlooking panoramic views of the city. After immersing yourself in the refreshing outdoors, you can satisfy your appetite at their on-site restaurant: North Peak Cafe. Camp, dine, and chill your way through your stay here! 
Location: Purok Yellowbell, Brgy. Panoypoy, Consolacion, Cebu 
Also read: 15 Beautiful Coastal Cities in the Philippines
Our list of hidden gems and underrated attractions in Cebu barely scratches the surface of the region's unspoiled wonders and best-kept secrets. For your off-the-beaten-path adventure in this coastal province, inspire your itinerary with these destinations.
Know of other hidden gems in Cebu? Hit us up on our official Facebook page or tag us on your travel snapshots @tripzillaph with the hashtag #TripZillaShare to be featured on our Instagram page! 
---
Featured image credit (R): Al-Raffy Solaiman Sarip via Canva Pro
Facebook image credit (R): Al-Raffy Solaiman Sarip via Canva Pro