With over 7,000 gorgeous islands to its name, the Philippines isn't short of distinctive and breathtaking waterfronts that rival those in Australia and Brazil. Of officially 122 cities in the country, you'll find that a good number of them are excellently positioned to offer the best of both nature and urban life. It's high time these coastal cities are loved for their own beauty, and not just as gateways to the country's more popular tropical attractions.
Also read: 12 Affordable Beaches Near Manila for Long Weekends & Quick Getaways
Must-visit coastal cities in the Philippines
Luzon
1. Manila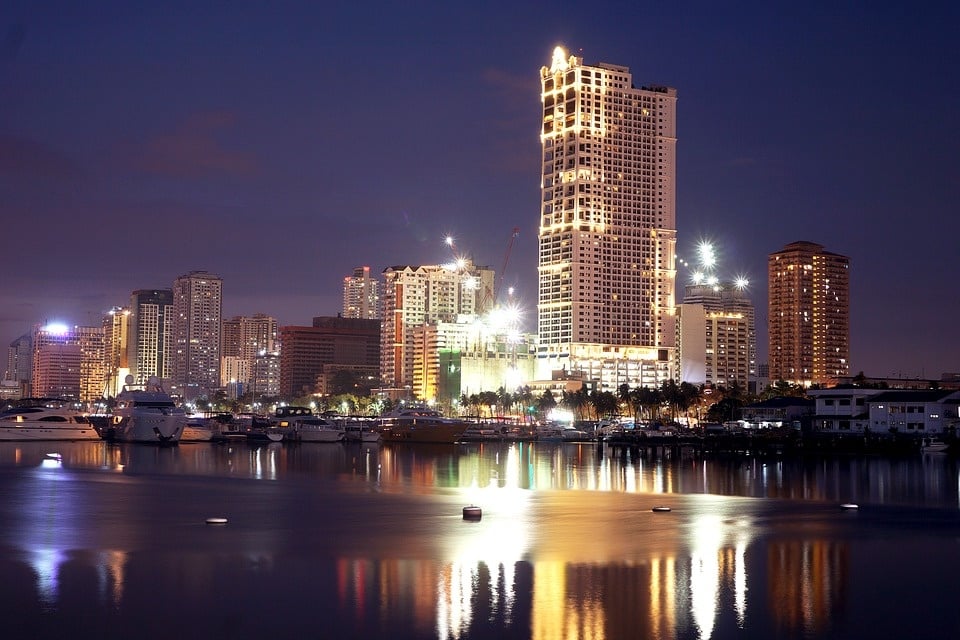 The Philippine capital may not have the most outstanding reputation in comparison to its Southeast Asian sisters, but it's hard to deny that it still holds one of the most iconic bayside locations in all of the country just overlooking the vast Manila Bay. The sunset here is just as immaculate as the city's history, which dates back over 500 years!
Try: Cruising in Manila Bay or restaurant hopping in Harbour Square
2. Dagupan
The province of Pangasinan in the northern Philippines is what some people consider one of the most underrated places in the country. Little do they know that one of its cities, Dagupan, has long led the aquaculture industry in the country and is one of its top exporters of fresh bangus (milkfish). Currently, it steadily establishes itself as a new business and educational centre.
Try: Seafood hunting and beach-bumming at Bonuan Tondaligan Beach
3. Bolinao
Located on the western side of Pangasinan, Bolinao is another scenic coastal city in the area that boasts natural beauty and rich history. While it may not be as famous as other coastal cities in the Philippines, it makes for a fantastic destination for a beach getaway off the beaten path. Go laze among its white sand beaches or embark on an epic adventure by exploring its underground natural springs and hidden caves. 
Try: Discovering natural wonders like the Enchanted Cave and the Bolinao Falls.
4. Batangas
When it comes to beaches, both Boracay and Palawan are already proven top contenders. But, there's no wonder that there's now a place for Batangas in those coveted spots as well. Its capital city lies on a cove-like area just off the southwestern side of the province. What gives it an added edge is that it only takes a few hours to get here from Manila, and there are plenty of tropical activities for you to do here too!
Try: Sightseeing in Plaza Mabini and nature activities like hiking to Mt. Banoy and lazing away in Mahabang Buhangin Beach
Also read: 10 Pristine Beaches in Batangas for a Relaxing Tropical Break
5. Atimonan
Often overlooked by tourists, the coastal city of Atimonan in the province of Quezon Province might just be the next stop on your bucket list! Thanks to its strategic location along the Pacific coast, it has grown into an appealing destination for those seeking a secluded tropical getaway. With its blend of pristine beaches, natural wonders, and historical sights, it brings travellers closer to the unique beauty of Southern Luzon. 
Try: Cliff jumping at Bantakay Falls and capturing snapshots of the winding Zigzag Road
Also read: 10 Idyllic Beaches in Quezon Province for a Laidback Tropical Vacation
6. Puerto Princesa
People know Puerto Princesa as the capital of Palawan and one of the greenest cities in the Philippines. On the negative, its reputation is constantly underrated as a mere portal to the world-famous El Nido and Coron. But, those who've been there will beg to disagree. Puerto Princesa is the go-to destination for eco-tourists and anyone who's committed to seeing what it's like to be in paradise.
Try: Going on a boat tour at the Puerto Princesa Subterranean River National Park and visiting the Palawan Heritage Center
Visayas
7. Cebu
If a nice trip down the Philippines' memory lane interests you, then Cebu City is potentially your best option. Aside from being home to the unbeatable lechon, the former Philippine capital also boasts of historic attractions like the Fort San Pedro, five-star beach resorts, and a myriad of land and water-based natural wonders visited by the most adventurous of travellers.
Also read: These Stunning Spots in Cebu Will Take You to Different Parts of the World
Try: Marvelling at the Temple of Leah and taking Instagram-worthy shots at Sirao Garden
8. Dumaguete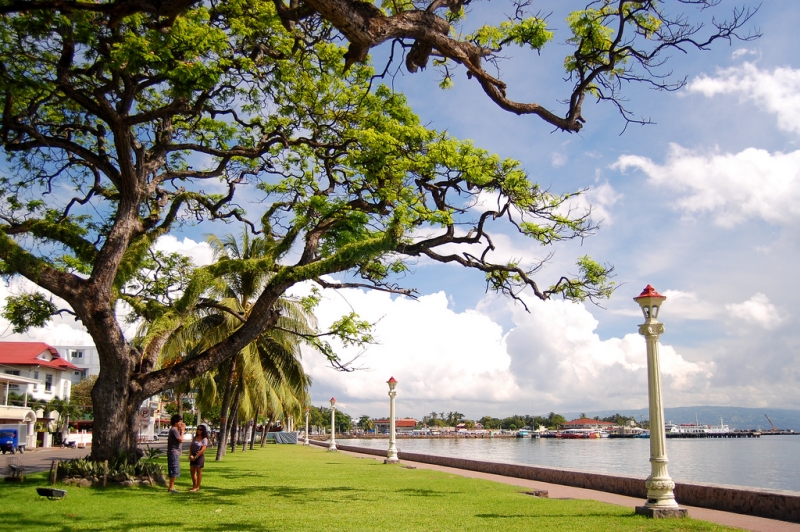 Having one of the country's top universities certainly makes Dumaguete a much busier city than many others on its side of the archipelago. But, a well-educated population is also why it's considered a bustling community for ex-pats to live in. Nonetheless, if you want to be away from these anytime you want to, there's always the city's harbourfront promenade where you can take a moment to relax. Take in the gorgeous sea views followed by a hearty meal at one of the food stalls nearby. 
Try: Tempura tasting at Rizal Boulevard and chilling out at Quezon Park
9. Roxas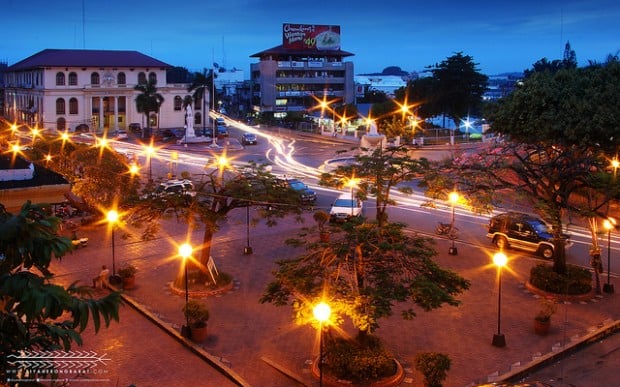 When you have a city dubbed as none other than the Seafood Capital of the Philippines, you know you can expect nothing less than an amazing gastronomic adventure. More than the food; however, did you know that the eco-friendly Roxas City was also awarded by the Philippine Department of Health for being "100 per cent tobacco-free"?
Try: Seeing the biggest bell in Asia at Sta. Monica Church and hanging out at Baybay Beach
10. Tagbilaran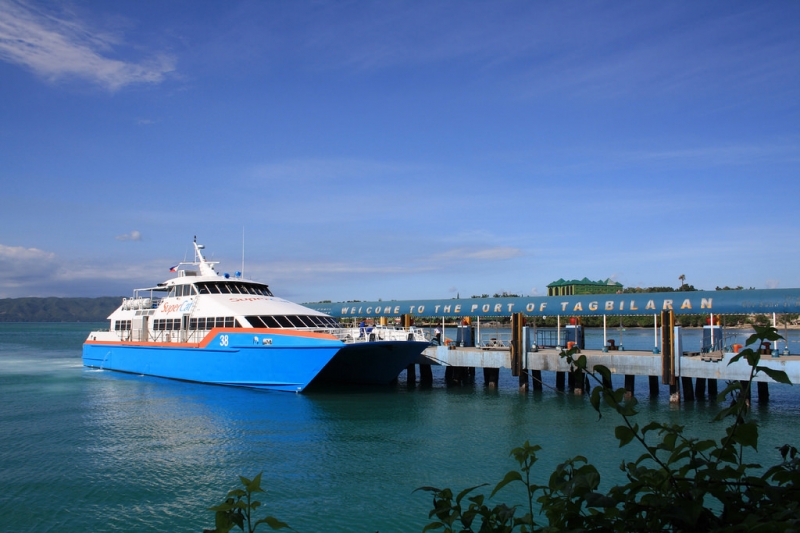 The only city in Bohol, Tagbilaran boasts a 12.2-km coastline and serves as the main entry point (by air and sea) to the growing island province in the Central Visayas region. Aside from being the ideal jump-off point to Bohol's long list of attractions like the Chocolate Hills, it is commonly referred to as the City of Friendship and is well-known for its farming and fishing initiatives. 
Try: Exploring Kaingit Beach and enjoying the scenic views from Banat-I and Elly Hills
Mindanao
11. Cagayan de Oro
Despite being one of the most populous cities in the Philippines, Cagayan de Oro manages to maintain a charm that is hard to find anywhere else in the country. It continues to be the centre of education and commerce in Northern Mindanao, as well as a base for doing a number of outrageous outdoor adventures that have gained enormous popularity on their own through the years.
Try: Embarking on a whitewater rafting adventure and exploring the Macahambus Cave
12. Surigao
Before direct flights to Siargao happened, Surigao City served as the easiest way to get to this iconic surfing island in Mindanao. Aside from outlying islands and islets, the city itself boasts natural attractions that will make any nature-lover wish to stay longer. These include mangrove forests, caves, lagoons and waterfalls.
Also read: 15 Best Things to Do in Siargao That You Can't Miss
Try: Wandering through Day-Asan Floating Village and visiting the Mabua Pebble Beach
13. General Santos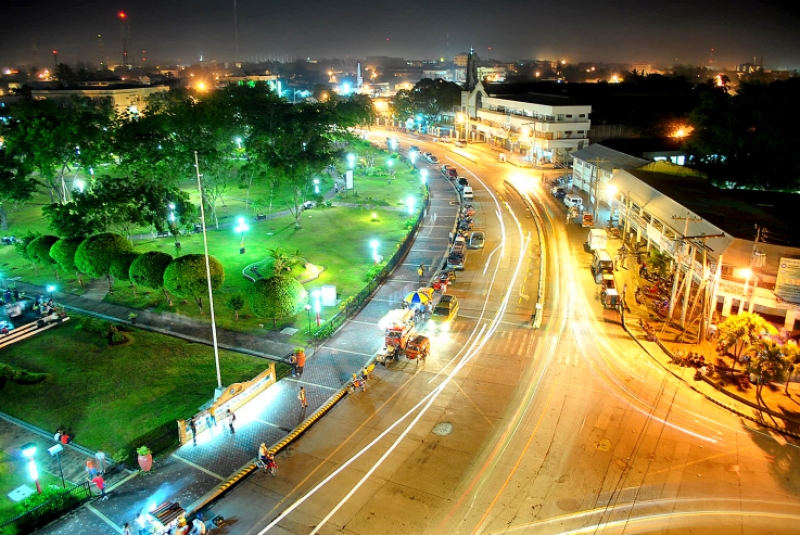 For Filipinos, General Santos City can easily be associated with world boxing champion Manny Pacquiao. If you're a fan of eating more than boxing though, you can still adore the city for its fresh tuna, salmon, and sardines! The even better news is that anyone can go to the city practically anytime they wish to because of its nice and sunny weather all throughout the year.
Try: Watching locals sort tuna at Fish Port Complex and availing of the Pacman Adventure tour
14. Iligan
Exploring the Philippines won't be complete without ever seeing at least one of its exquisite waterfalls. In Iligan City alone, you can encounter a total of 23 of them during your visit. The city is independent in terms of administration from the province of Lanao del Norte and is considered the Industrial Centre of the South for generating hydroelectric power throughout Mindanao with the Maria Cristina Falls.
Try: Taking a day trip to any of the waterfalls and tasting Iligan Lechon
Also read: 10 Waterfalls Near Manila for Day Trips & Long Weekends
15. Samal
Tucked away in the southeastern corner of the archipelago is the coastal region of Davao. It is home to the largest city in the country and is home to national icons like the Philippine Eagle and Mount Apo, the highest peak in the Philippines. If you happen to be a lover of the outdoors, it boasts a number of natural attractions: from nature parks and wildlife sanctuaries to beaches and mountains. However, one of the region's most gorgeous coastal cities that deserves more attention would be the Island Garden City of Samal, that's for sure!  
Try: Exploring the resort city of Samal or the lesser-known island of Malipano
Also read: 21 Natatanging Bagay sa Pilipinas na Wala sa Ibang Bansa
On your next exploration, perhaps try spending more time in these coastal cities in the Philippines. You'll be surprised to see that there's more to the country than the often raved-about remote tropical islands. And, to a certain extent, you'll find them right where you land! Know of other underrated local coastal cities? Tell us all about them on our official Facebook page or tag us in your travel photos @tripzillaph!