It's beginning to look a lot like Christmas! Christmas and New Year are approaching, and we get that preparing for these events can get messy and crazy. Now that most families and friends are getting together after not seeing each other for so long, it's just natural to aim for perfection. Whether it's a big reunion (practise safety protocols, please!) or just an intimate holiday party at home with your nearest and dearest, we've prepared a list of things for an amazing and foolproof celebration.
Also read: Where to Buy Party Trays & Essentials for Mini Gatherings at Home
Level up your holiday party with these useful items
1. This wooden cheese and charcuterie board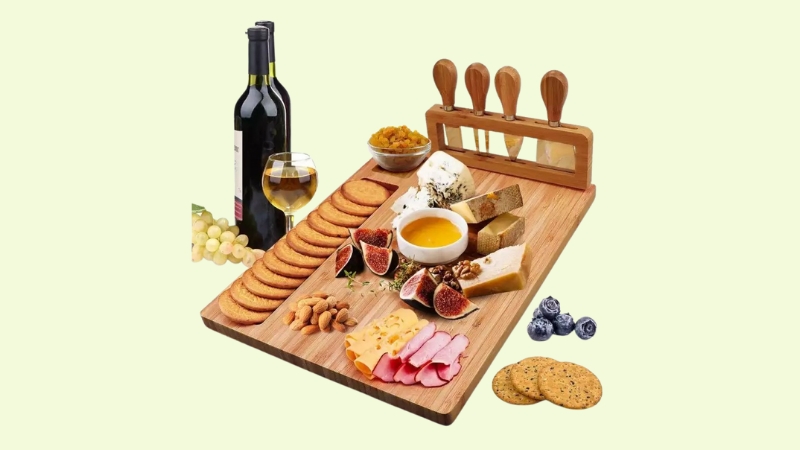 There's no denying that cheese and charcuterie platters are both aesthetically and gastronomically pleasing. If you're doing it yourself for your holiday party this year, go ahead and invest on your own board. Who knows? You might do really well and turn it into a business opportunity, too!
Get this yayamanin wooden cheese and charcuterie board on Shopee and Lazada for as low as ₱646.
2. These festive napkin rings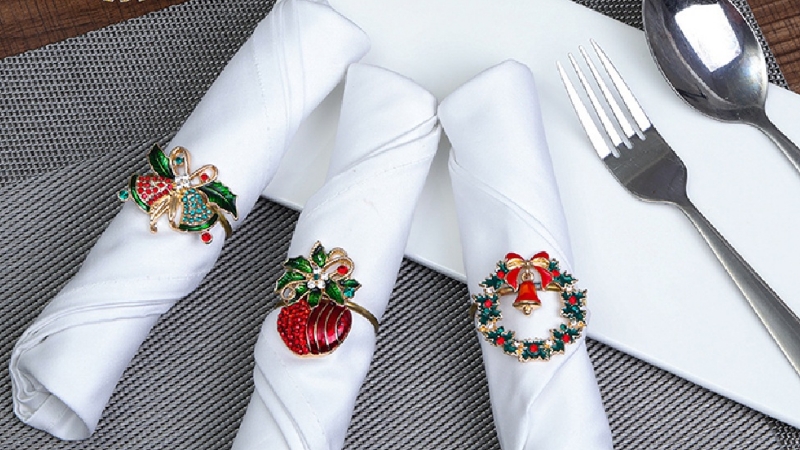 Having a well-decorated table for your holiday party is a must! It sets the mood for the celebration and it will give your family something to look forward to whenever you're hosting. Let these fancy-looking and yet affordable Christmas-themed napkin rings make their debut at your party.
Buy these festive napkin rings on Shopee and Lazada from ₱46 to ₱80 apiece.
3. These dainty table cloths and table runners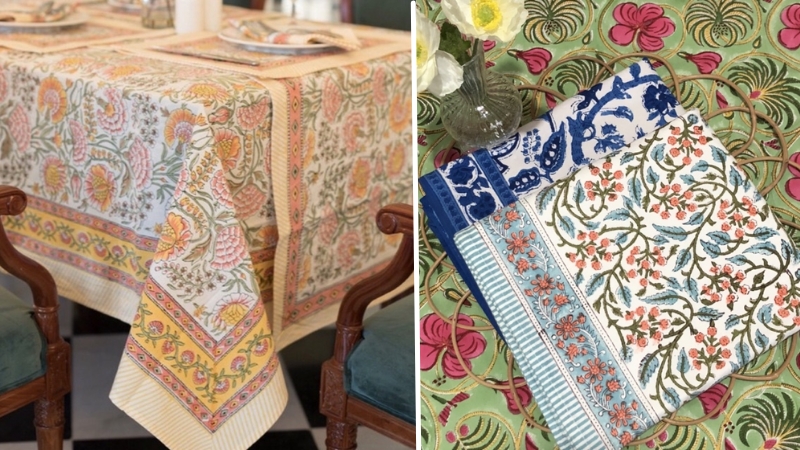 Want something that you can use all year round? These dainty table linens are not just  practical buys — they also make everything look wonderful and better just by being there. We don't know about you, but these prints just gave us some major palpitations!
Buy them on Shopee and start investing in these heirloom-worthy tablecloths and table runners for ₱2,250.
Also read: Aesthetic Coasters to Buy on Your Next Online Shopping Haul
4. These aesthetic fruit or dessert holders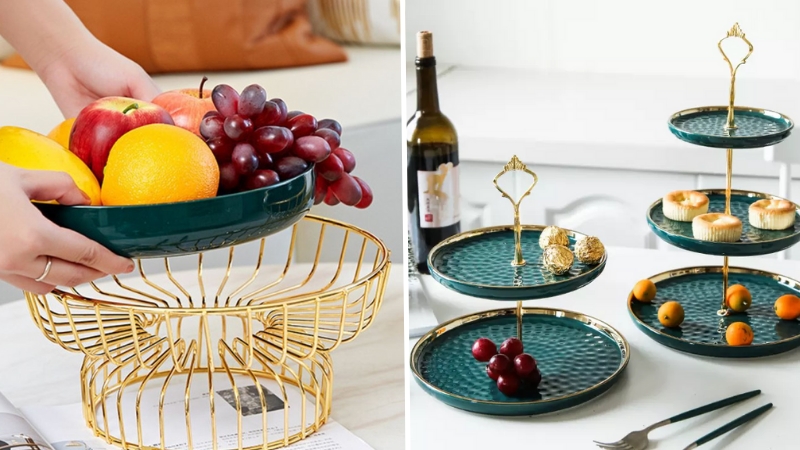 A Filipino holiday party is not complete without a fruit or dessert centrepiece. Time to upgrade your fruit holders into these elegant multipurpose display stands. There are so many things in life that we just can't say no to no matter how hard we try — and the combination of green and gold is just one of many!
You can buy them on Shopee or Lazada from ₱700 to ₱1,675.
5. These pretty serving trays for dessert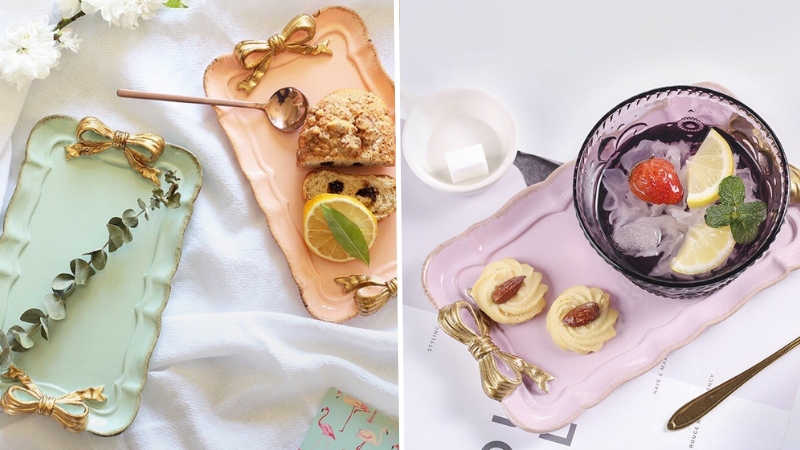 Christmas season means dessert season! And because the goal is to make everything extra special for your holiday party, these plates will surely bring your dessert table to a different level. Who can resist those pretty bows? With seven available colours, it will be fun to mix and match!
Buy these pastel coloured dessert plates on Shopee or Lazada from ₱245 to ₱529.
Also read: 6 Online Stores That Sell Pretty Plates, Bowls, and Utensils
6. This minimalist water dispenser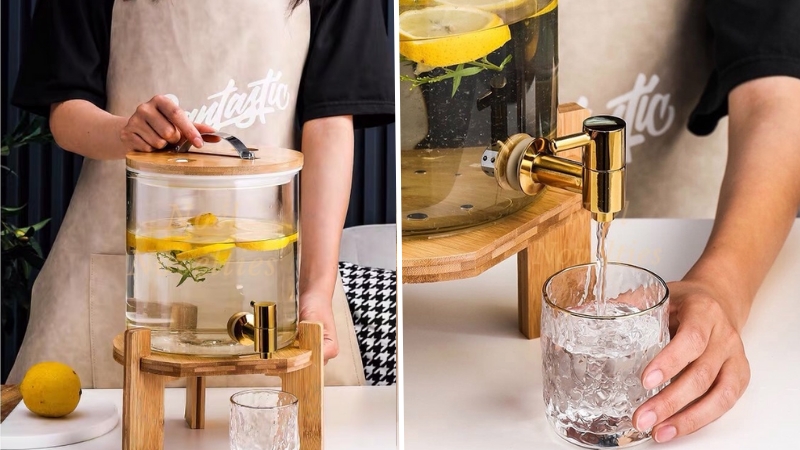 This water dispenser is probably making #TeamKahoy restless already. It's convenient not just for holiday parties, but for daily use as well.
Plus, you'll not only be able to meet your body's water requirement for the day —  this dispenser is also great for helping you achieve your post-holiday detox plans! It's made of borosilicate glass, making it durable and adaptable to temperature changes.
You can buy this minimalist water dispenser for ₱1,885 on Shopee.
Also read: 15 Muji and IKEA-Inspired Items You Can Find on Lazada
Have the best holiday party with these games
7. This fun roulette game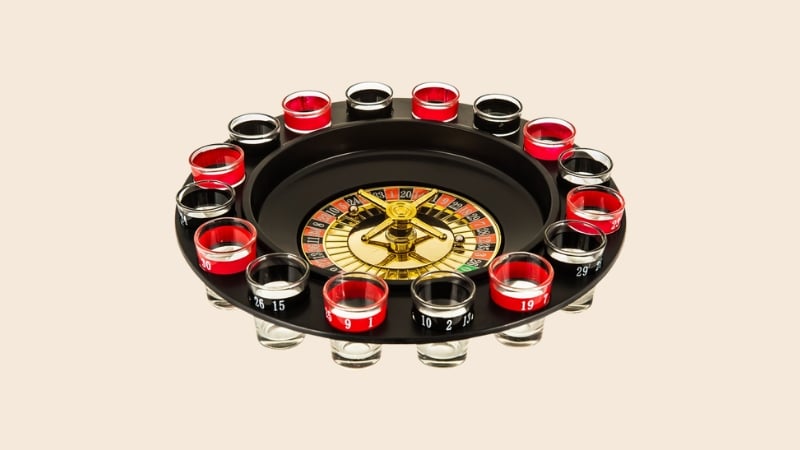 Kickstart the fun with this roulette drinking game. To add more excitement, you can even assign a different monetary value per shot glass. Filipinos would know how games like this become an instant hit to every holiday party. Just a friendly reminder though: Be sure  to play this game in moderation!
Buy this shot glass roulette drinking game on Shopee or Lazada from ₱328 to ₱465.
8. This amusing card game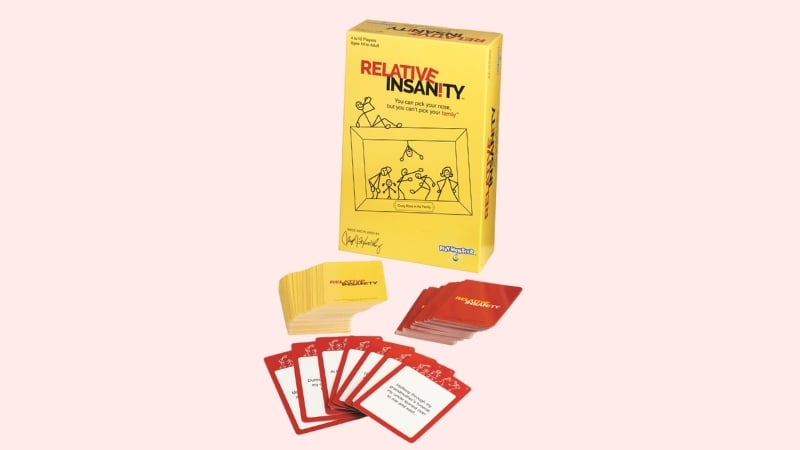 Relative Insanity is the perfect way to bond and roast your family! Bawal ang pikon — it's just a game, after all! Prepare for laughs and get closer (we can only hope) to your relatives with this entertaining game.
You can buy it on Shopee or Lazada for ₱599.
9. This entertaining dance mat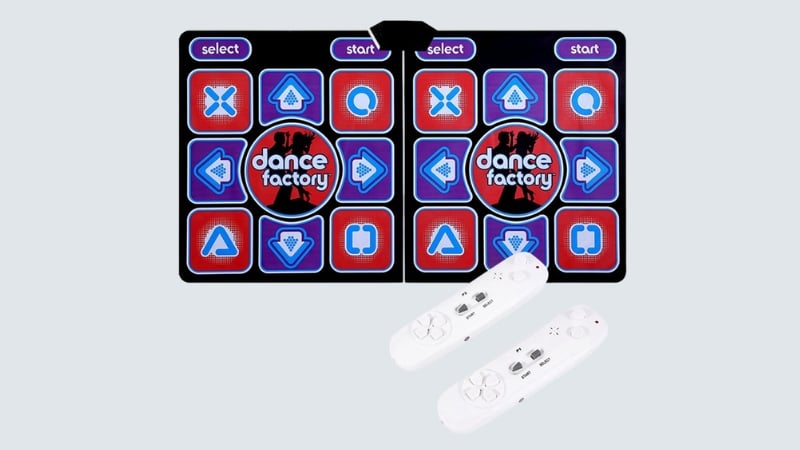 This dance mat will bring nostalgia to your celebration. Dance Mats were a part of every '90s kid's life — and wouldn't it be so cool to own one again? Plus, after all the food we'll be consuming, there will be lots of calories to burn, which makes this purchase even more sulit!
Make an unforgettable holiday party with this dance mat that's available on  Shopee or Lazada from ₱1,950 to ₱1,999.
Also read: 6 Online Stores That Sell Pretty Plates, Bowls, and Utensils
With all the preparations, joy, and festivities, let us not forget the real reason for this season. Extravagant or simple, the things that matter most in life aren't material things or money, but the companionship of friends and love of family. Happy holidays!