I had my first bowl of ramen in Quezon City in 2019 and thought nothing of it. A few months later, I attended my first Japan travel fair in Taguig. Not only did I manage to taste new Japanese flavours in various booths, but I also acquainted myself with other aspects of Japanese life, from sports to fashion.
Several years after I had patronised countless beloved anime series that showed the beauty and artistry of the Nihonjin, my love for Japan was reawakened. From then on, I told myself that I would fly to Japan in 2020, the acclaimed Land of the Rising Sun, so I could finally experience these (and more) first-hand.
Albeit not exactly what I had in mind, my first trip to the country happened in March 2020. And it couldn't have been more unexpected. Instead of the usual places like Tokyo, Osaka, or Hokkaido, I — along with my colleague, Regis — found myself in the country's southernmost and warmest prefecture, Okinawa.
Also read: Love Japan? Okinawa Deserves the Next Spot on Your Bucket List — Here's Why!
How I ended up in Okinawa
Having had enough of the usual beach destinations in Asia, I've often wondered about this lesser-known paradise in Japan. So when the opportunity came for me to visit it, I grabbed it right away. In its efforts to promote the island, the local tourism board of Okinawa invited TripZilla to experience some of its best attractions for a writing assignment. I was one of those chosen to go.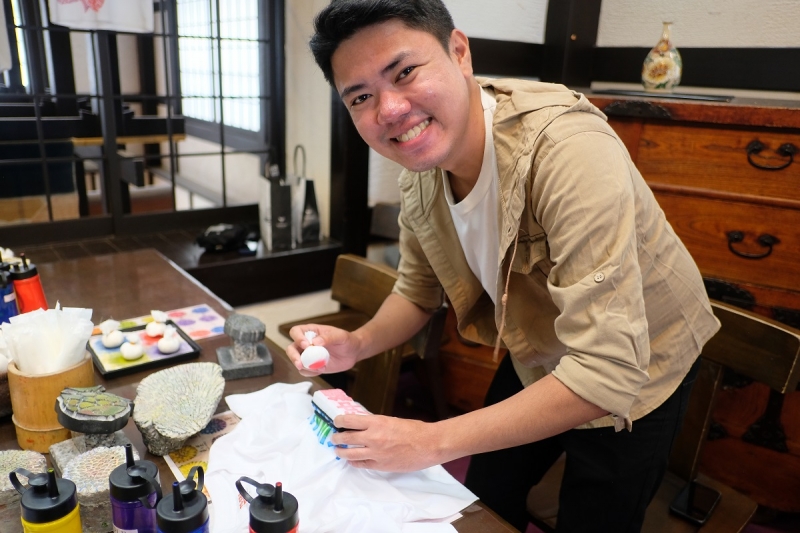 As the trip would take place less than a month after the invitation, I equipped myself with as much information as I could get about Okinawa. From once dreaming about the winter wonderland of Sapporo and the neon lights of Shibuya — I turned to unusual Okinawan cherry blossoms, the majestic cliffs of Onna, and the turquoise waters surrounding Kerama Islands.
Pretty soon — 48 hours after I got my first Japan tourist visa — I set off to Okinawa from Manila. Not including layover time, the journey took five hours and entailed a change of plane in Fukuoka. One can also choose to fly through Taipei, Taiwan.
Falling in love with Okinawa
I would often say that spending my first-ever Japan trip in Okinawa, and not in the mainland, made my experience unique from the get-go. But this fact aside, I've found a few other reasons that made that first trip to Okinawa, and Japan in general, truly special.
A true haven for fresh and hearty food
Okinawans take pride the most in their fresh meat and seafood, thanks to Okinawa's location in the East China Sea. While it would take me at least three hours to get to the nearest (clean) beach from Manila, in the Okinawan prefectural capital of Naha, it would only take locals as short as 10 minutes.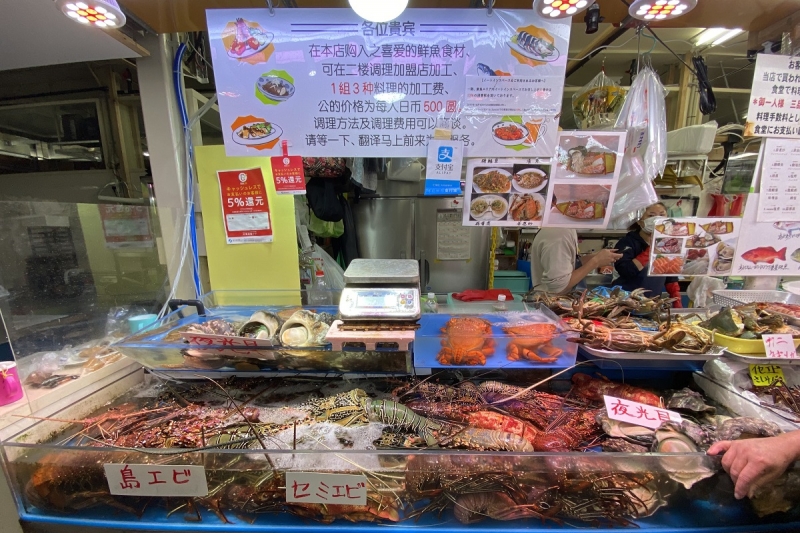 Seafood restaurants and markets dot the main shopping district of Naha, to my delight as a long-time seafood lover. One such place, the Makishi Public Market, lets you choose any fresh seafood of your choice and have it cooked a certain way. You can then eat it at a hall on a separate floor or order it for takeaway. It's similar to our Dampa, a Filipino wet market that serves seafood, from shrimps to lobsters, the way customers want it.
Needless to say, sashimi is a heavy favourite among Okinawans, and Okinawan sashimi is known to be the freshest of all. I don't consider raw food my cup of tea, but taking my first bite of this Japanese delicacy in Okinawa changed my mind. I recommend going to a restaurant called Anton Kumoji located along Naha's Kokusai Street.
The same place also serves some of the best agu pork known to Okinawans. For those who are not familiar, agu pork is Okinawa's native pork breed. It's a must-try when visiting the island!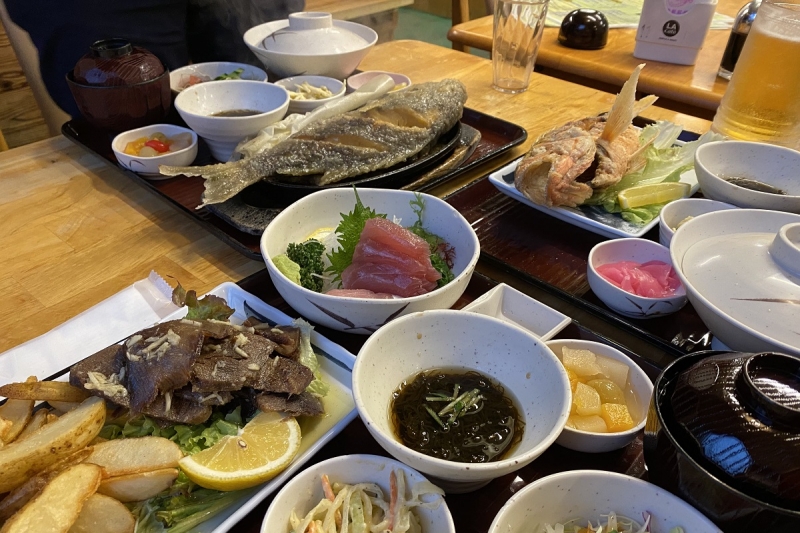 Another great place to get fresh seafood in generous serving is Hamanoya in central Okinawa. Located just along the expressway, not far from Onna no Eki Nakayukui Market, this family-run seafood restaurant is famous for their butter-roasted fish. It's usually served with soup, vegetables, and mozuku (Okinawa-native brown seaweed).
Savouring surreal moments in less crowded sights
I wouldn't travel to a country like Indonesia to experience snow, the same way you probably wouldn't travel to Japan for its beaches. "Marami naman niyan dito sa Pinas at ibang visa-free countries", after all.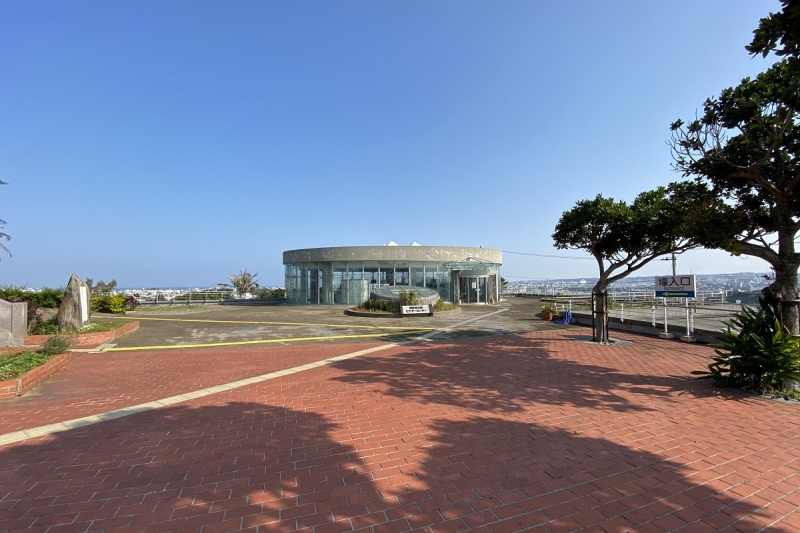 In the short time we explored Okinawa, there was not a single Filipino tourist in sight, which we frankly found surprising. The fact that there was an ongoing worldwide pandemic or that we were travelling off-season might have had something to do with it, but Okinawa's attractions were also far less crowded than any place I'd been to, considering this was Japan.
I'm not complaining, though; this meant shorter lines, longer photo opportunities, and more importantly, quieter moments to take in the history and scenery of our every stop. This was particularly helpful when we were learning about Okinawa's culture at Okinawa World, a theme park in the southern Okinawan city of Nanjo.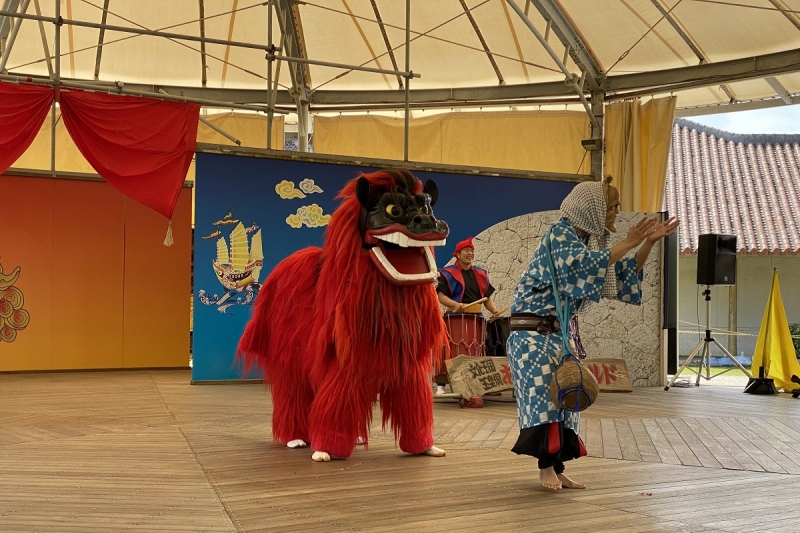 While here, we had the chance to witness a traditional eisa performance, a type of Okinawan folk dance. Often seen during Obon festivities, which celebrate the arrival of dead ancestors' spirits, eisa is characterised by dancing and singing traditional songs to taiko drums.
The manageable weather conditions
Most of it is personal. I even expressed how I despised winter travel in a previous story, partly because of how sensitive my skin is when exposed to cold weather. Knowing it was barely the end of the winter season in mainland Japan, the subtropical weather of Okinawa proved to be the ideal setting for my first visit to the country. Not too hot, and not too cold, either.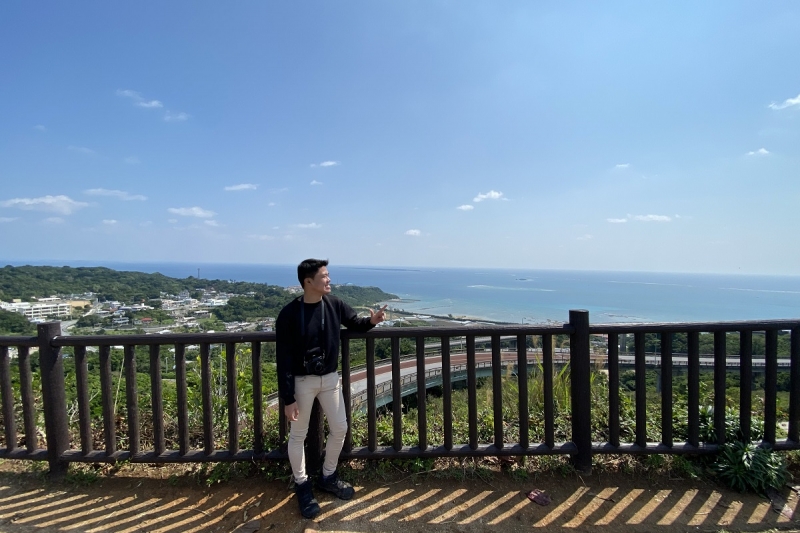 Compared to the rest of Japan, Okinawa actually has wet and dry seasons. Our visit fell under the latter, which meant we enjoyed temperatures between 17ºC and 22ºC on the average.
Nevertheless, Filipinos who wish to experience Japan's cherry blossoms can still do so in Okinawa between January and February. During this time, the weather is a lot more manageable than in the mainland prefectures of Nara and Osaka!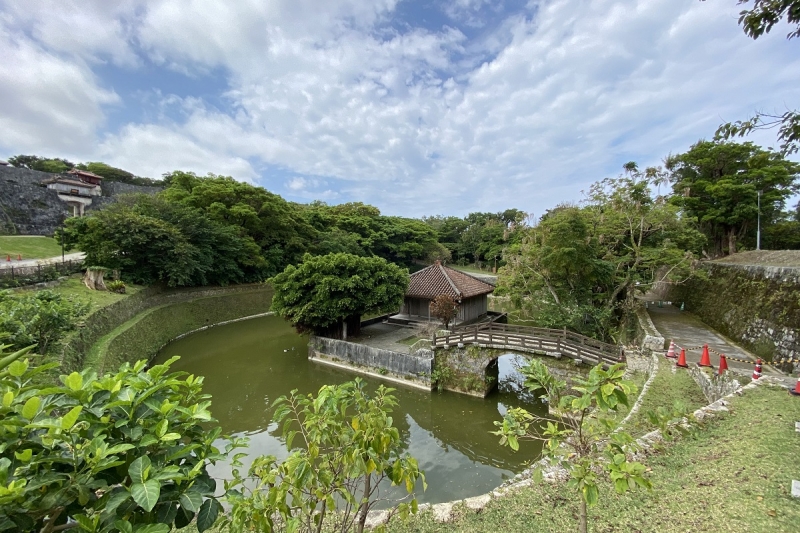 On the evening of 5 Mar 2020, the island greeted us with 20ºC weather. I was wearing an everyday cotton shirt, a pair of denim pants, and a trusty water-resistant jacket. This combination helped me stay warm without having difficulty moving around, especially when there was so much to explore in our hotel's vicinity in downtown Naha. As we spent the next few days exploring different areas of Okinawa, the same travel fashion proved handy a lot of the time.
According to our tour guide, Ai, it's a different story come the months of June through October, which are marked with temperatures that go as high as 35ºC. But I'll spare judgment until I experience it myself, having grown up in a purely tropical country such as the Philippines.
It felt like a different country, yet Japanese culture is deeply ingrained
Not only does Okinawa lie on a separate island, the prefecture also has a separate ethnic background, religious influence, and native language — a marriage of elements that resulted from trading relations during its time as the Ryukyu Kingdom. Among those involved were China, Korea, and some countries in Southeast Asia. Even then, you'll find that Japanese culture is deeply ingrained in the Okinawan way of life.
Okinawa follows many of Japan's social customs like bowing rather than shaking hands when greeting and practising proper chopstick etiquette. On the other hand, Okinawans practise what is called the moai, a social support group system, which people say is among their secrets to achieving unusually long lives. Initially founded to support financial interests among villagers, this practise has grown to involve other social and emotional interests, too.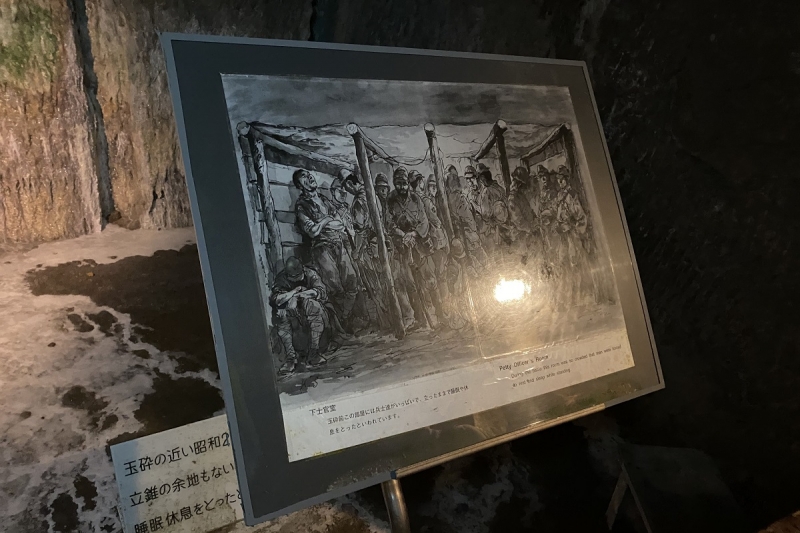 Like the Philippines, there's also a strong American influence throughout Okinawa. Although I have no travel history in the Americas, I felt that the island exuded a Western vibe.
This influence goes as far back as post-WWII times, when much of the island's identity was built alongside American military presence. The U.S. ruled Okinawa for 27 years, from 1945 to 1972, during which time the American culture gradually infiltrated that of Okinawa. This gave the island its unique cultural identity, making it different from the rest of Japan.
While the reliance on the U.S. bases declined in the succeeding years, American influence still continues to prevail in Okinawa.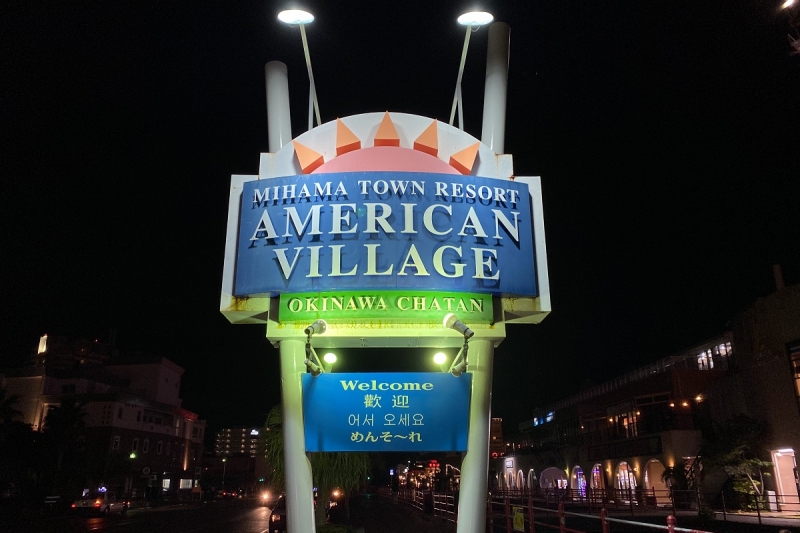 In the American Village at Chatan, such influence could not be more obvious. American restaurants profusely line the district's streets, while buildings and other infrastructures scream American influence from end to end. Just before their 12am curfew, U.S. military soldiers from the largest U.S. Air Force base in the Pacific would even gather around the village for nights out, casually mingling with locals and tourists like ourselves.
Back in Naha, the shopping district of Kokusai Street could easily pass as an extension of Sunset Boulevard in Los Angeles or even Kalakaua Avenue in Honolulu. I attribute this to the combination of lush palm trees, whitewashed boutique stores, and locals decked in effortlessly fashionable getups.
Preserving culture amid thriving modernity
Tokyo boasts of at least 10 subway train lines. Okinawa only has one — a public monorail system called Yui Rail. With 19 stations, it operates between the cities Naha and Urasoe, offering one-way fares that start from ¥230 (or about ₱110) per adult.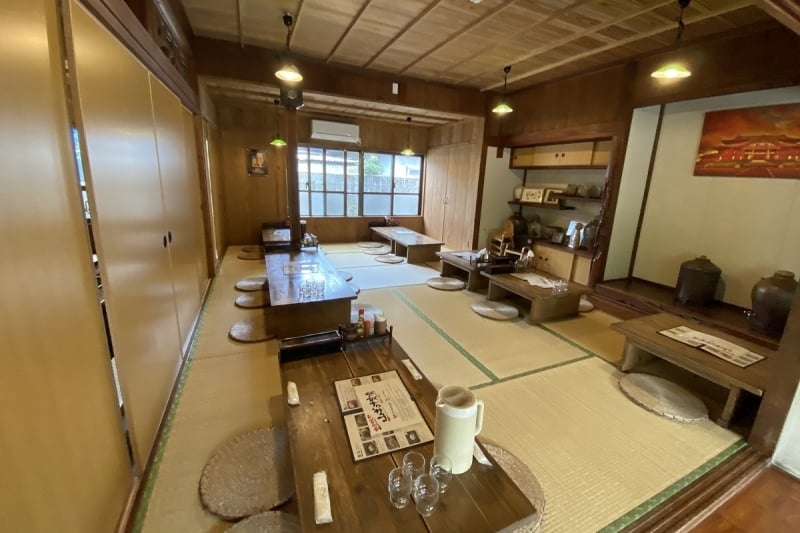 Sleek business hotels and five-star resorts also come in large numbers — while luxury malls, restaurants, and nightclubs are abuzz both inside and outside Okinawa's prefectural capital. Between these establishments and the activities they have to offer, Okinawa's rich culture seems to flourish almost undisturbed.
In Naha, utakis — or Okinawan historical sacred places in the form of stones, caves, or mountains — remain functional in a few of the villages. Locals still come to them to pray for good health and fortune, among other things.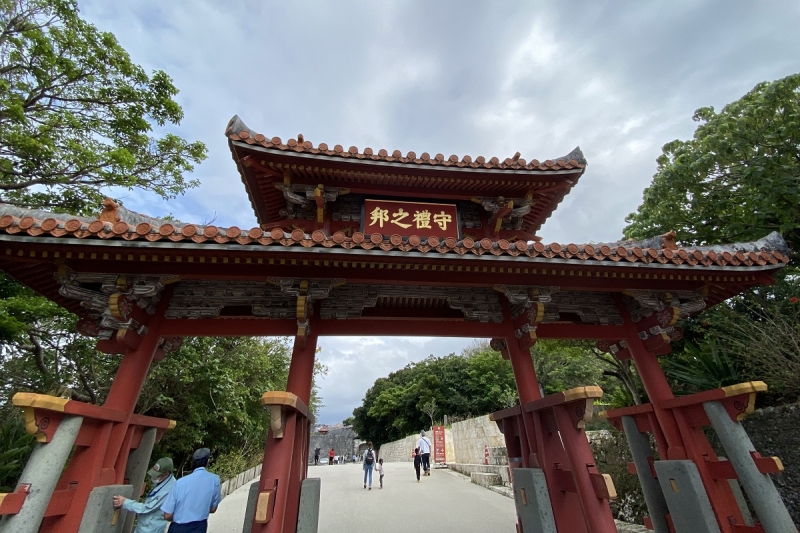 Unlike other theme parks in Asia, the southern prefecture's Okinawa World doesn't have fairytale castles nor thrill rides. In their place, attractions such as Kingdom Village and Habu Park show Okinawa's colourful culture and traditions. Here, we got to wear kimonos, watch the art of glass blowing, and get up close and personal with a Habu snake, as well as its in-demand byproduct, the habushu or the Okinawan snake wine.
Also read: Only in Okinawa: Things & Places Unique in This Japanese Prefecture!
Would I recommend Okinawa to Filipinos?
I'm not usually the type of person to recommend things after visiting a certain destination. But this time, I'm making an exception.
In the eyes of a frequent traveller, Okinawa offers a distinct appeal that I believe any Filipino with a thirst for unsung experiences will surely appreciate. As first-time travellers to Japan, we found that Okinawa didn't disappoint in introducing us to lesser-known facets of Japanese life, while also showing us its best-kept secrets in the form of other cultural influences.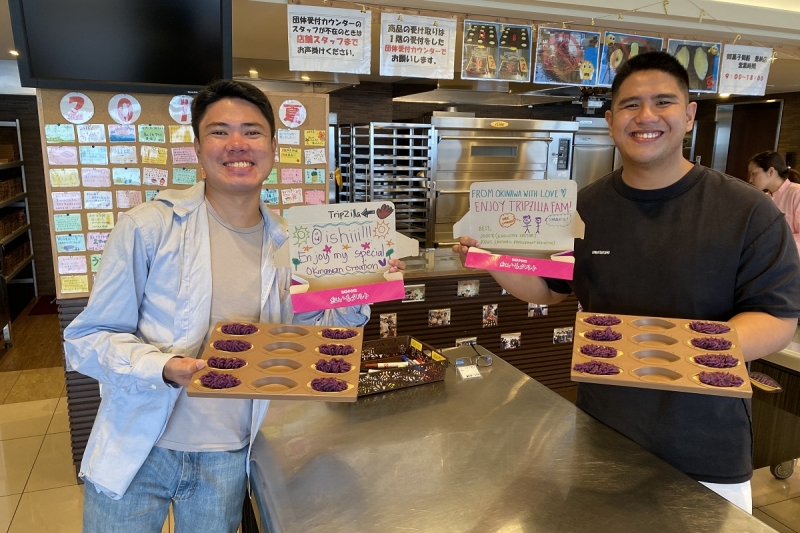 Despite being a remote island, Okinawa manages to balance modernity with both nature and tradition, presenting countless travel opportunities to those bold enough to give this one-of-a-kind island prefecture a chance. In time, you'll find that a visit to Okinawa will reward you with a renewed sense of adventure and admiration for the vibrant and universally exquisite land that is Japan.
For more information, please visit Okinawa Tourism's official website, Facebook, and Instagram.
---
Brought to you by the Okinawa Convention & Visitors Bureau.